Industrial Warehouse Doors
Industrial Warehouse Doors get a lot of use, especially in busy distribution centres.  Consequently, they need to stand up to some harsh handling.  Lotinga will advise on the best type of door for your requirements.
"I engaged Lotinga to install a replacement roller shutter door at a premise in Kent. The communication surrounding the job, the quality of the installation and the attention to detail were all first class. I wouldn't hesitate to use them again"
To begin with, we explore the different doors available.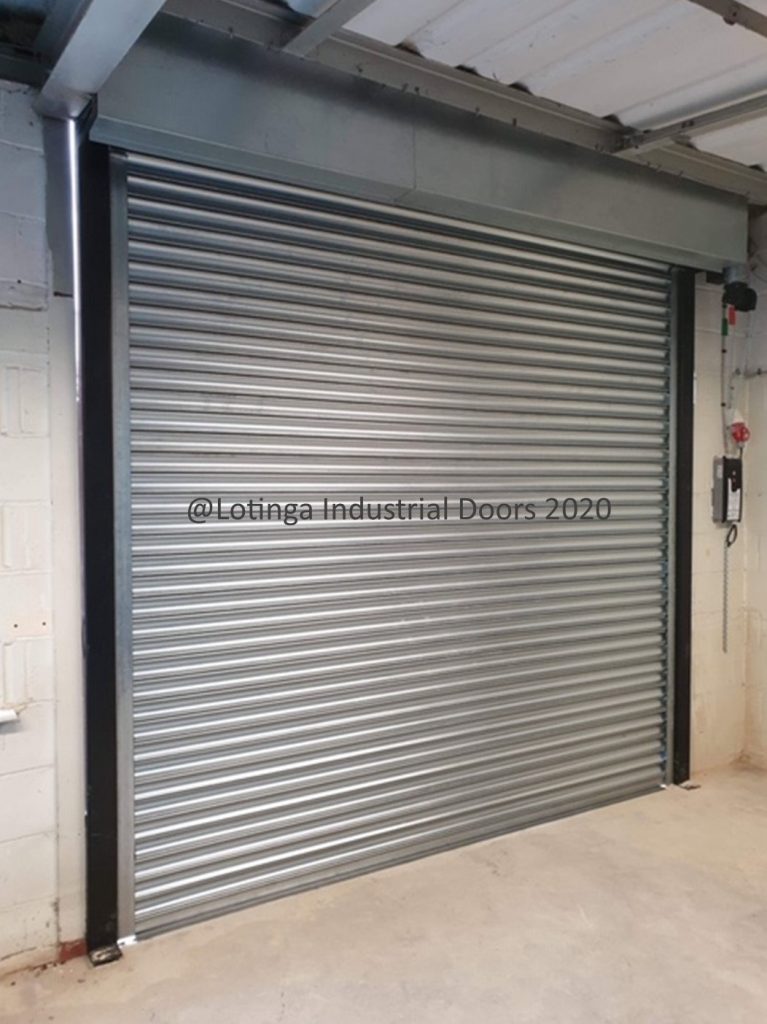 Warehouse Roller Shutters
Shutters are the most popular and, above all, cost-effective type of Industrial warehouse doors.  To learn more, click here.
Main Features:
Ideal for openings with limited headroom

Cheaper to install and repair compared to other types of doors

A good form of security.

Insulated and non-insulated available.

Steel and also aluminium versions are available.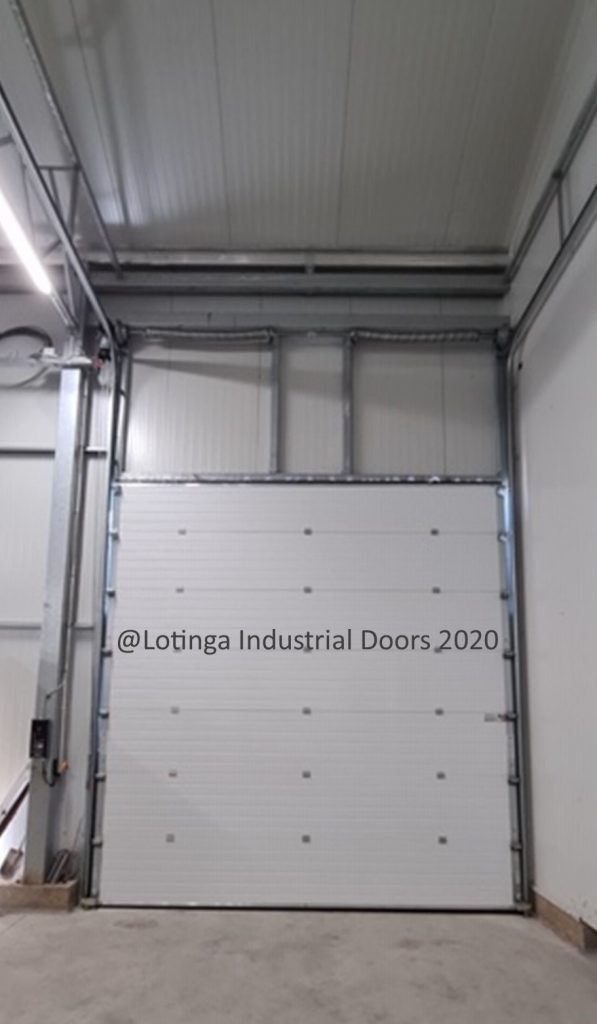 Sectional Overhead Doors
Sectionals are a popular industrial door within new build premises.  However, sectional doors can be a bit more costly when coming to repairs.
Main Features:
Provides an attractive finish

A good form of security.

They run on tracks over the ceiling.

Vision panel option

Smooth and also quiet operation.

A certain amount of headroom is required.
For more information, click here.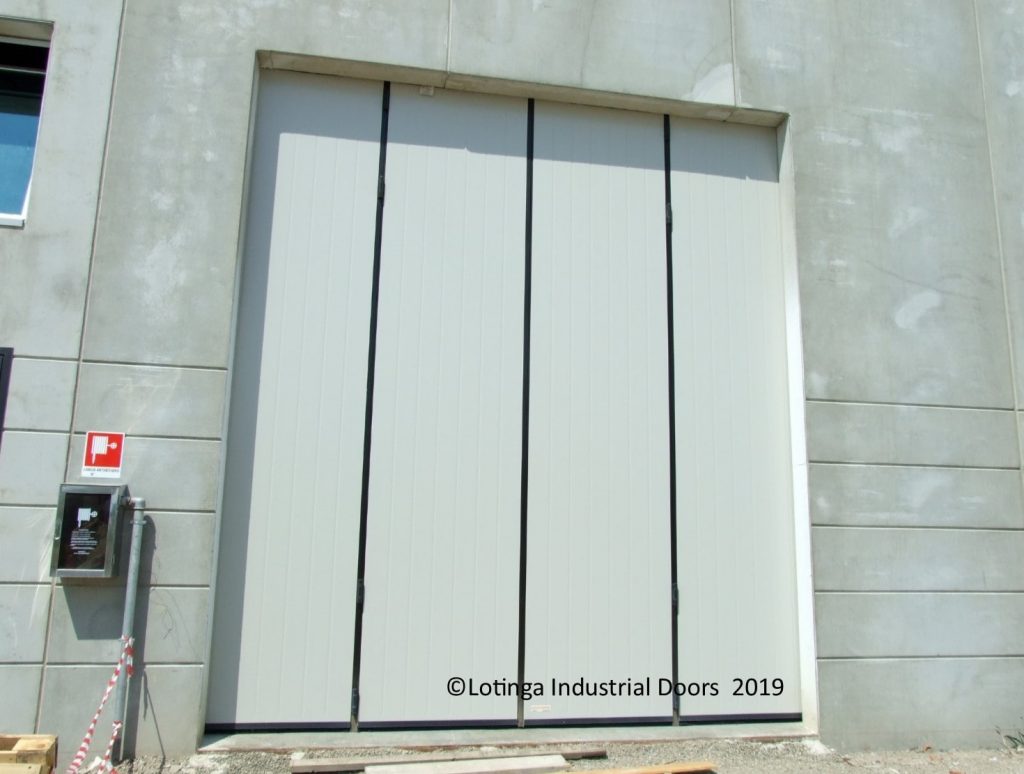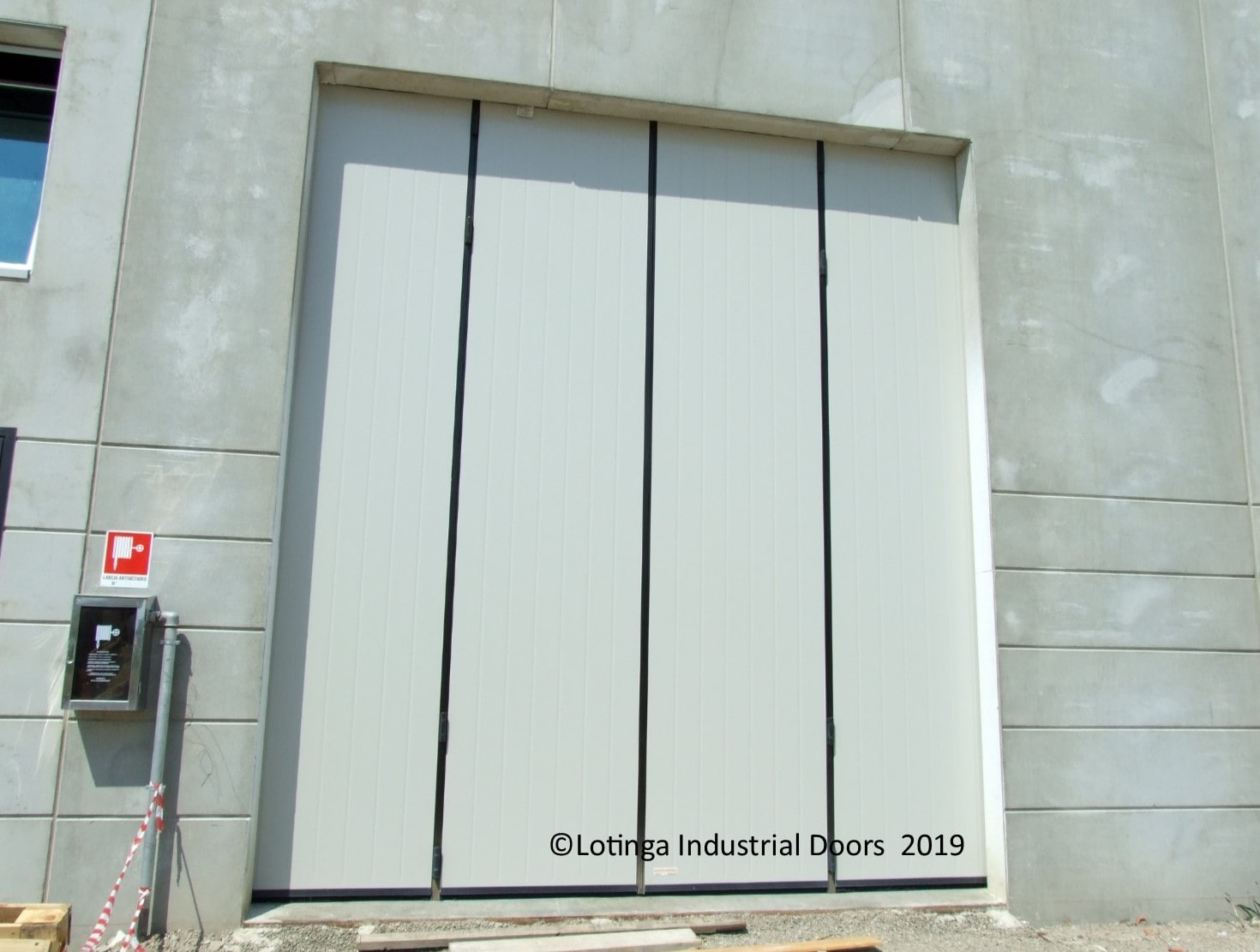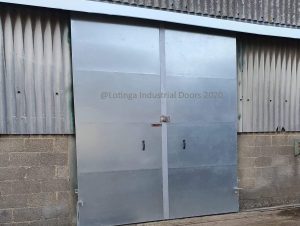 Folding and Sliding Doors
Where headroom in your fulfilment centre is not an option, sliding and folding doors are an ideal solution for an opening.
Main Features:
Heavy duty

Insulated and also non-insulated available

Vision panel option

Can also be used as partitioning.
Need more details?  Click here.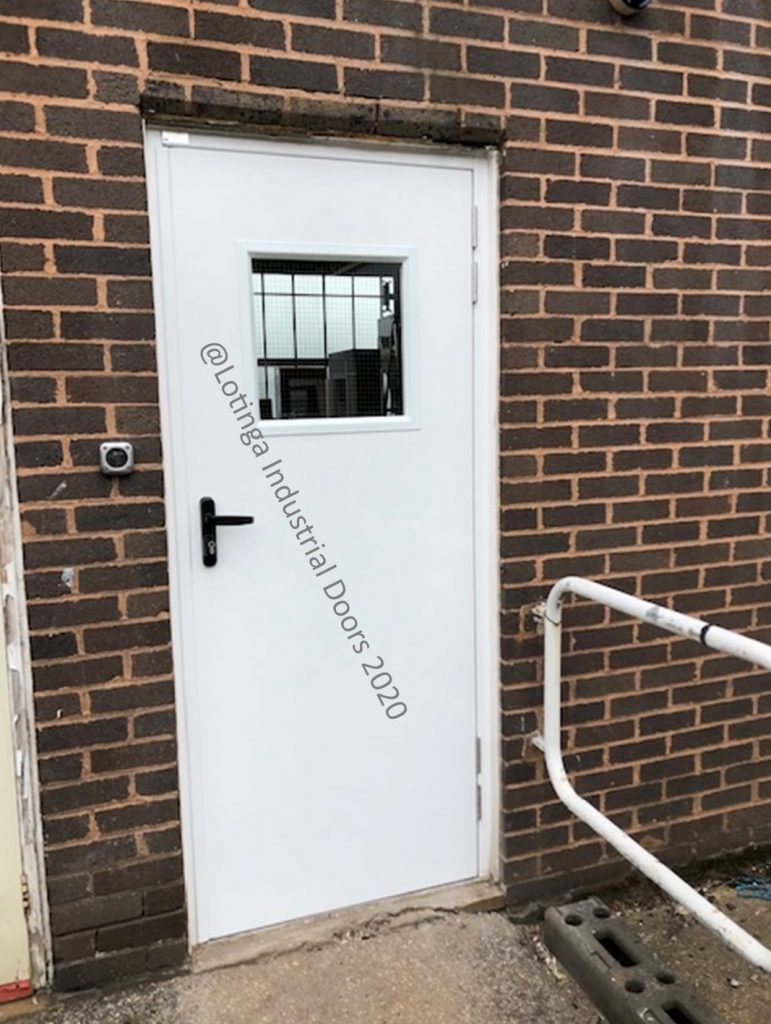 Steel Personnel Doors
Firstly Steel Personnel Doors provide ease of access for personnel; secondly, they give a high level of security.  Click here for more information.
Main Features:
Strong and durable.  In addition, enhanced fire protection is available

Emergency Exit - Fire Escape hardware available

Multi-point lock system with a

nti-jemmy dog bolts

Vision windows option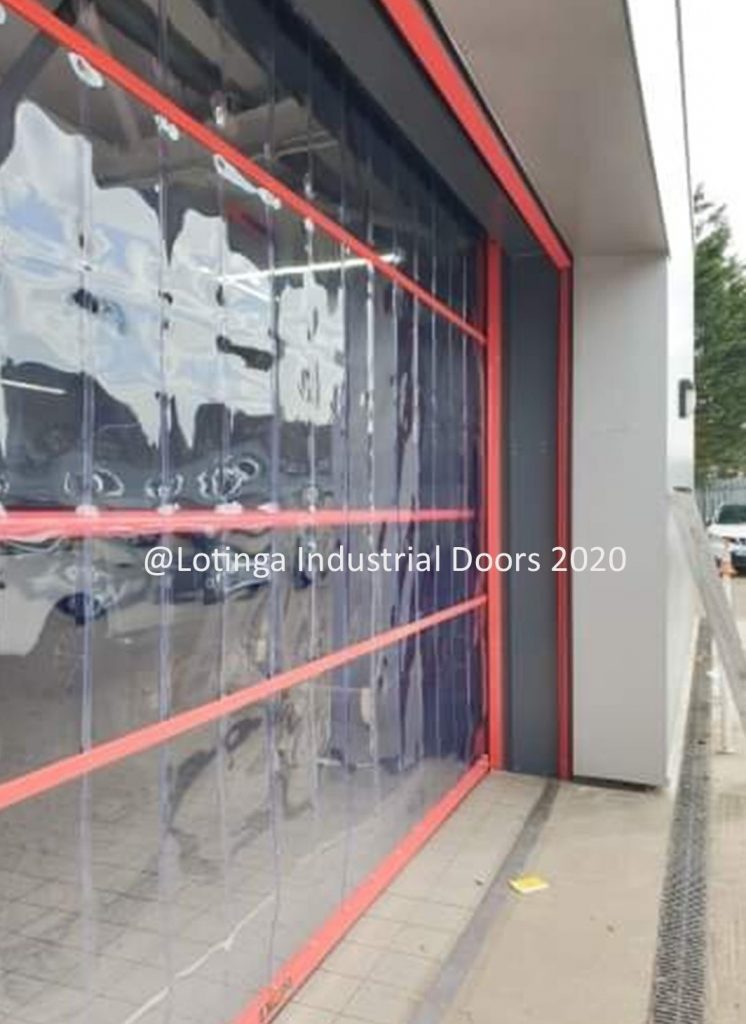 Speed Doors
Speed Doors provide ease of access for vehicles.  In addition, they allow light into the premises.
Main Features:
Very Versatile - Can be used for a range of different applications and environments

Allows maximum natural light into the building.  Furthermore, they help reduce heat loss

Aids in controlling air and dust coming into the building
..... and much more.  Click here to learn more.
High-Security Doors
High-Security Doors give that extra peace of mind. Furthermore, they may help to reduce your insurance costs.
There is a wide range of high-security industrial warehouse doors available.  Click here to see the full range of high-security doors.  Alternatively, contact us for further advice and help.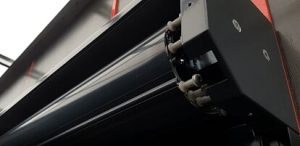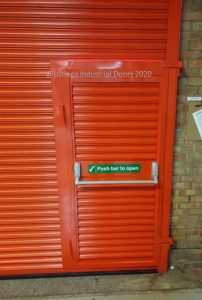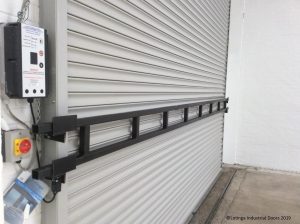 Accessories
Then, there are the door accessories; A wide range of additional extras is available to make your opening as efficient as possible.  
From locks to draught excluders to additional security measures, such as bollards and ram-raid barriers. Click here to see what accessories are on offer.
Or give us a call, let us know what you need, and we can advise you.
Maintenance for Warehouse Doors
And finally, don't forget to maintain your industrial warehouse doors. Servicing helps to ensure reliability. Above all, it helps keep the safety of personnel operating them. Click here to find out how you can get discounts on servicing and repairs.
---
Do you have a Warehouse that is in need for some new Industrial Doors?
Call Us or complete our Online Enquiry Form.
---
Lotinga Doors Latest News
Industrial Warehouse Doors News Updates
Featured Project
Check out this project page featuring Industrial Warehouse Doors