Feature

: Brick Bond Powder Coated Shutters
Size: 4150mm wide x 2370mm high
Time to Market: 4 Weeks
Operation: 240v Electrical - Rocker Switches
Location: Ashford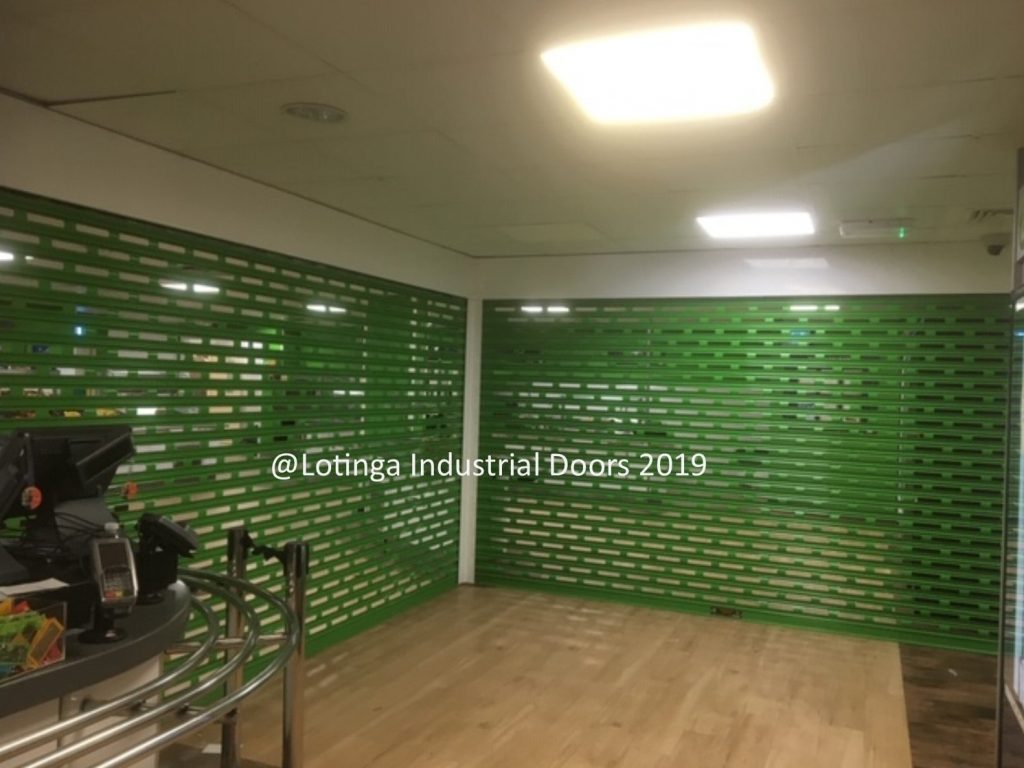 External situations are where Industrial Doors would most often be found; however industrial doors can also be applied inside, such as these internal shutters.
When the canteen was closed the customer wanted it to double up a a meeting area.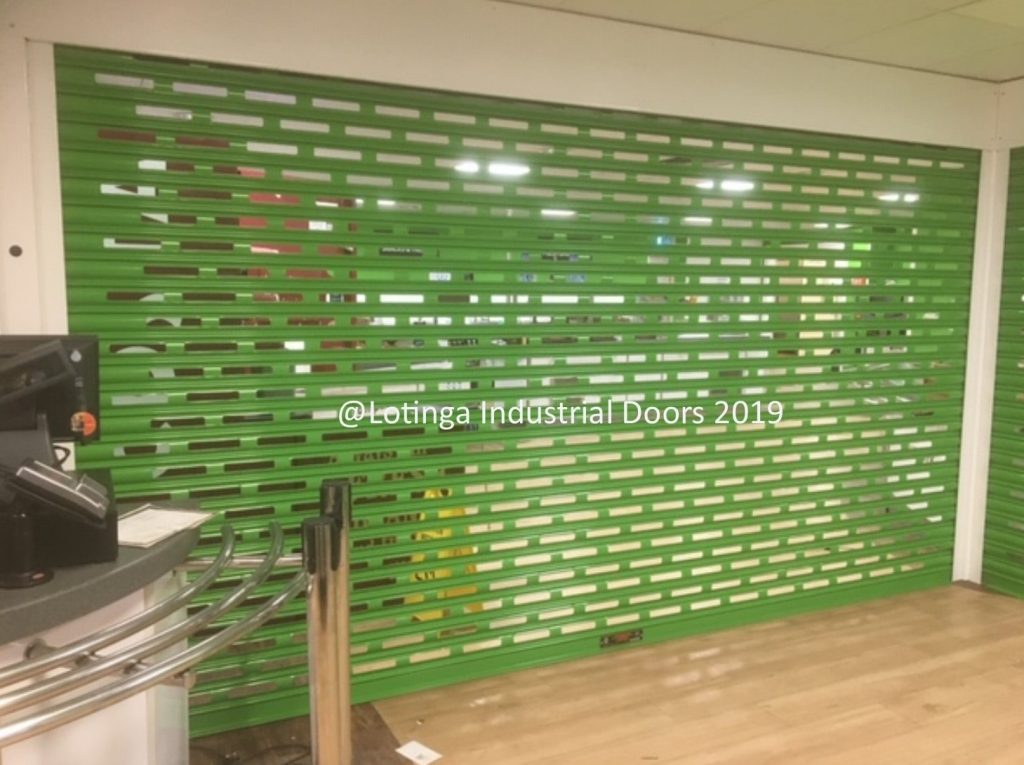 At Lotinga we try to think outside of the box.  The area was awkward to work with and fit shutters to; as a result; both internal shutters were designed to be free standing as one unit, with anchor points on the floor and in the ceiling. 
The installation of Brick bond curtains allowed vision through the doors to the other side.  At the same time; providing security to the closed off room.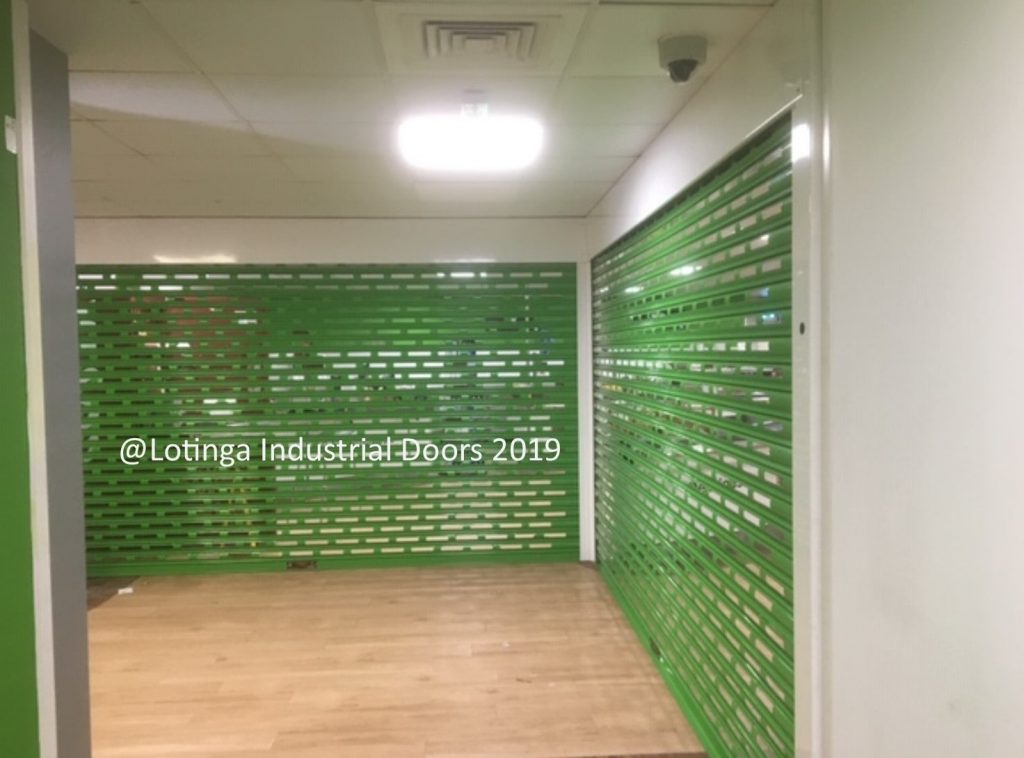 In order to create the least amount of disruption, the works were completed out of hours.
Finished in a very pleasant green, the internal shutters became an attractive addiction to the restaurant / meeting room.  Above all; allowing the customer to use the space for dual purposes.
Maintenance of Internal Shutters - Your Responsibilities!
Health and Safety law states all industrial doors must be serviced at least once a year as part of the Machinery Directive. 
In order to help our customers keep to this obligation we offer a Service Agreement Facility.  Entitling the holder to discounts off scheduled repairs.  Click on the link to learn more or contact us for a quotation.
---
How Can Lotinga Help You?
Looking for a internal shutters?
Call Us for Professional Advice
Alternatively, click on our Enquiry Form for a no-obligation quotation