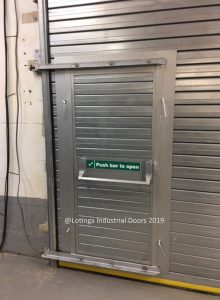 Wicket Doors Are Useful, But Are They The Best Solution?
Here, the Pros and Cons of Wicket Doors are examined, so an informed choice can be made.
PROS
Increase in Foot Traffic Flow - Wicket Gates take away the need to raise and lower a shutter each time a person passes through.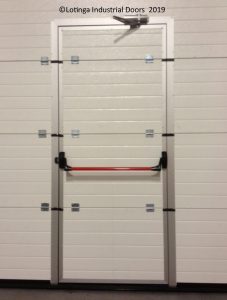 Reduction of Heat Loss - As a result of increase in foot traffic flow; it helps to reduce the amount of heat loss. 
Fire Exit - In addition, wicket gates can be used as emergency fire exit doors with a panic latch.
Economic - If having a new shutter installed, compared to having a seperate opening made with a steel personnel door; an integral wicket door is a cheaper alternative.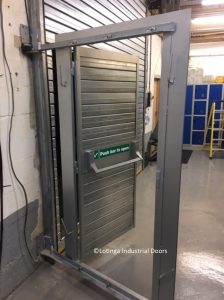 CONS
Awkward - Wicket Gates can be fiddly to use and the gate has to be entirely swung right back before the shutter can be opened. 
Trip Hazard - A shutter door has a bottom rail and because a wicket gate is incorporated within the shutter, even with the gate open, you have to step over the bottom rail and head room is limited.
Security - We add a Hasp and Staple to our Wicket Doors to increase security, however, they are not as secure as having a Steel Personnel Door within a wall.
Draughts - Because they are a moving part within a main shutter door, there may be the issue of a few extra draughts; they do not seal as well as a seperate steel personnel door.  However opting for an insulated shutter and wicket gate can help overcome this problem.
Conclusion
To sum up; we would usually recommend a wicket door as a last resort.  That's not to say they aren't any good; but we feel steel personnel doors are the better option.