Ensure your farm buildings, machinery and staff are safe by purchasing from a door manufacturer that only uses the highest quality materials and can also offer you service discounts to aid you in keeping your Agricultural Barn Doors well maintained.
←Sliding Wooden Farm Doors Project 
Lotinga been asked to provide doors within some very innovative farming projects.  
Recently, we have installed the first of a series of Sectional Overhead Doors at Britains largest and lowest carbon greenhouse project.
←Sectional Agricultural Farm Doors Project
"Very quick and reliable service. Well recommended"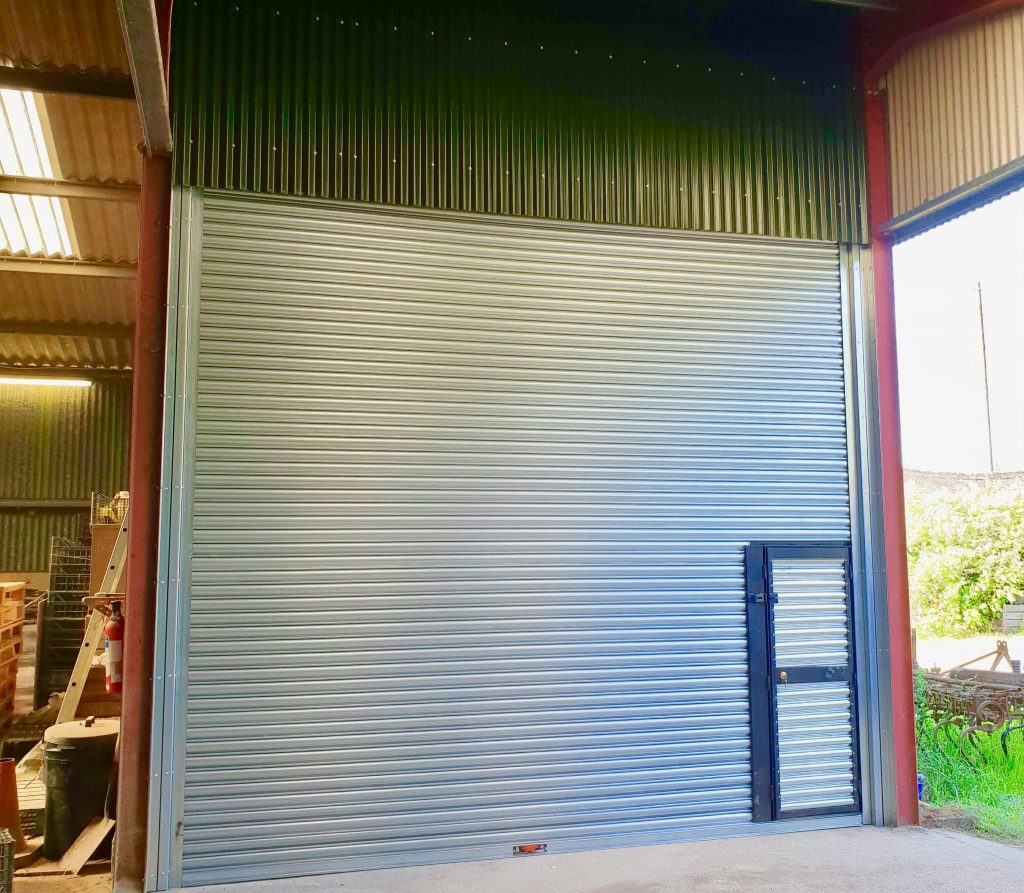 Do you have an opening that is too big or not big enough?  
Lotinga are steel fabricaters, therefore unlike some other door suppliers we can alter you opening and install cladding to accommodate your specific agricultural door requirements.
---
Agricultural Roller Shutters
Whether you are looking for security and protection of your live stock or farm machinery, Lotinga will manufacturer a roller shutter of the highest quality to suit your own personal specifications.
We only use the highest grade materials, thus ensuring reliability and your peace of mind.
---
Agricultural High Speed Doors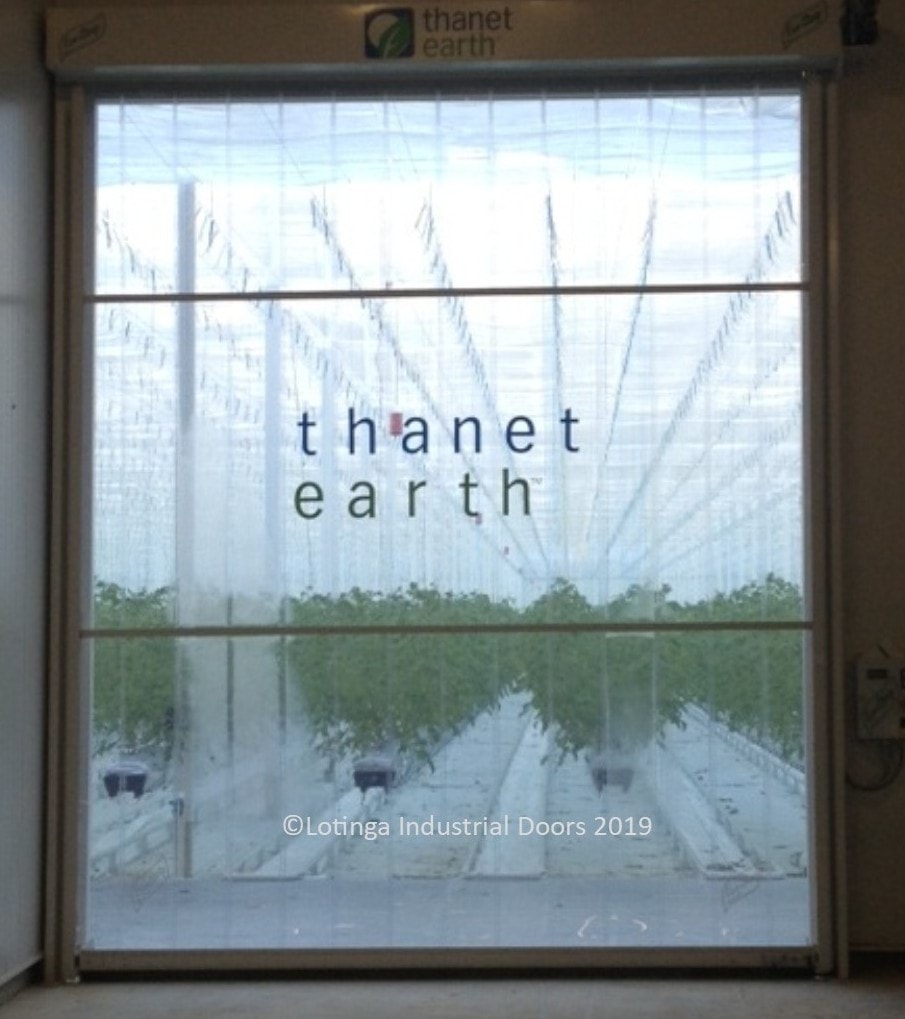 Do you have a busy building which you need to keep the heat in and animals out but you don't have the time to stop to open and close the door?  
Why not consider the Eco-Strip Speed Door. Lotinga's own design which comes with many benefits.  
Hand made here at our Kent premises.
---
Steel and Wooden Sliding Doors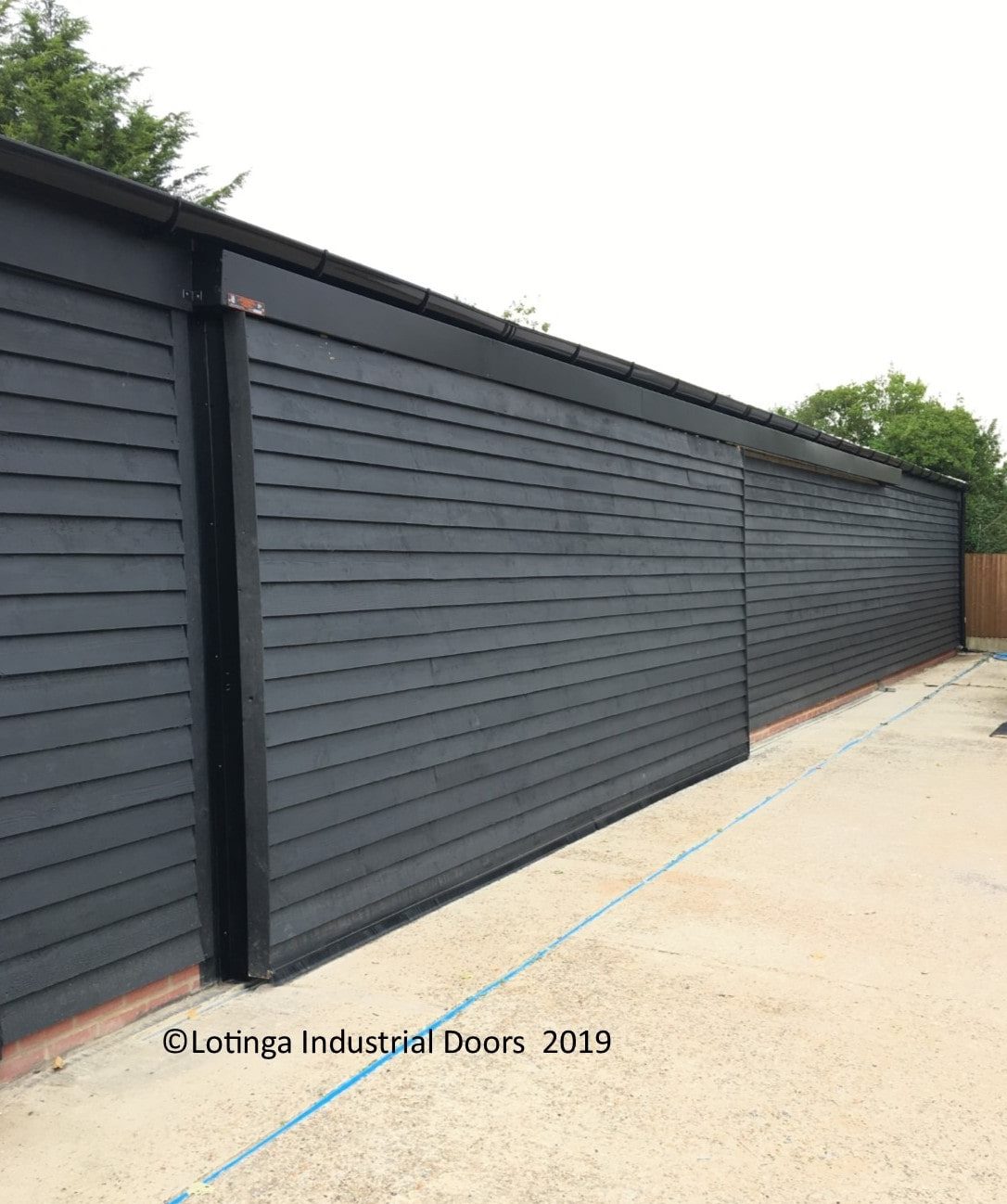 Sliding Barn Doors operate by sliding along tracks.
They are made of heavy duty robust solid steel, providing effective protection.
If you don't have enough overhead space for a Sectional Overhead Door and you have plenty of wall space, they make a good alternative to a Roller Shutter Door.
To learn more about sliding or folding steel doors, visit our Sliding and Folding Door page.
---
Farm and Barn Strip Doors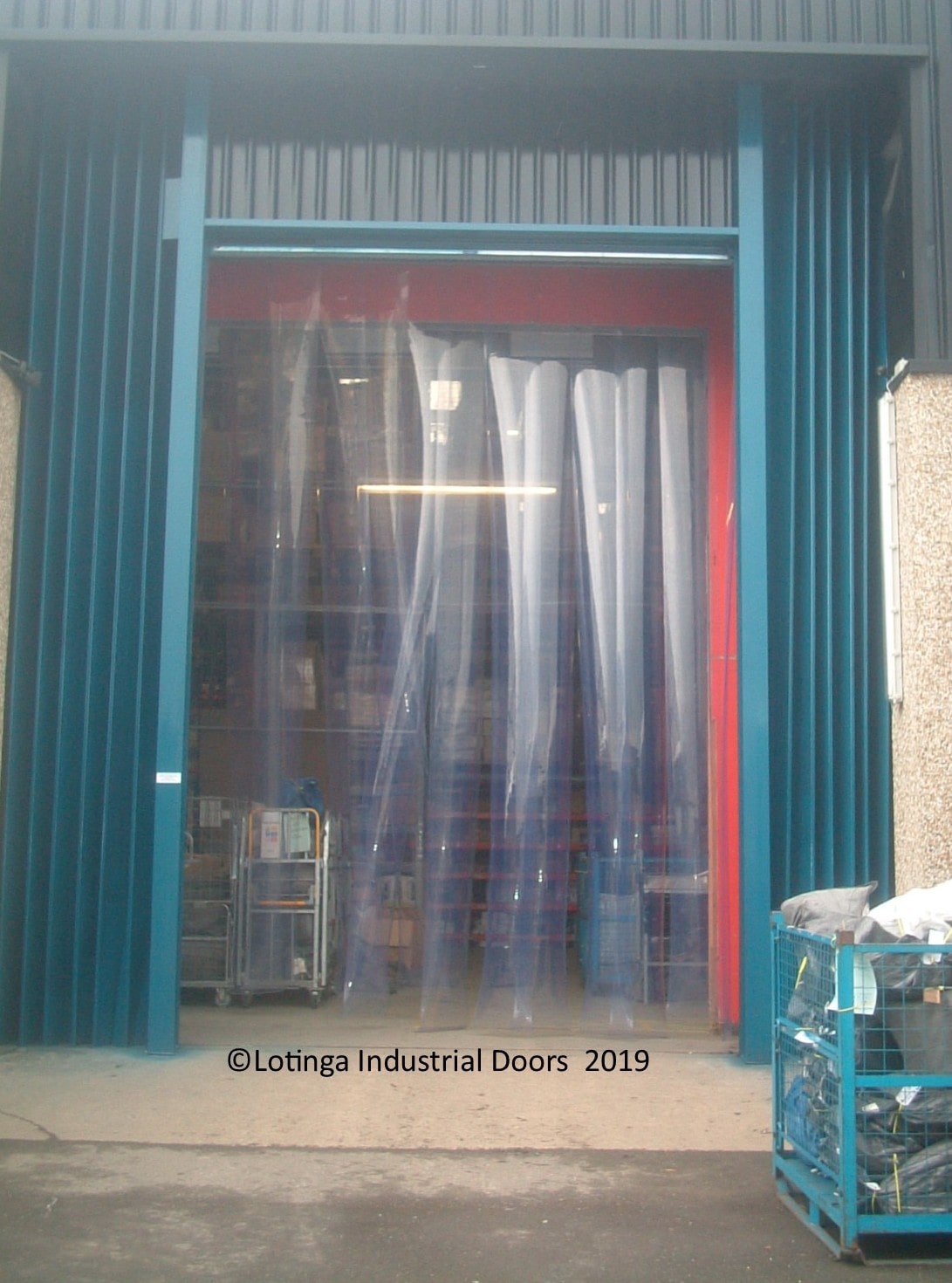 As well as the PVC strip speed door above, we offer loose PVC strip doors as well.
These doors are useful but remember, they only stop a certain amount of dust getting in, unlike the Eco-Strip for which will help keep in the heat and keep the dust and animals out.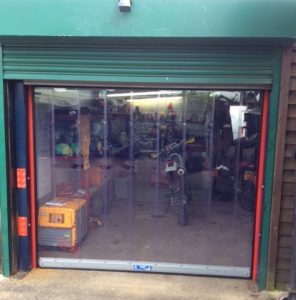 ---
Maintenance - Service and Save
YOUR LEGAL OBLIGATION - It is law under the Machinery Directive that an industrial door is maintained at least once a year.  Visit our Safety and Legal Page for more information or call us for professional advice instead.
HOW WE CAN HELP - We offer discounts for servicing and repairs to those signing up for a Service Agreement.  
If you would like to learn how you can save money on the maintenance of your Agricultural Doors then read on.
Featured Project
Click on to see a Project featuring an Agricultural Barn Door.