Feature

: Insulated Agricultural Farm Door
Size: 4000mm wide x 3550mm high
Time to Market: 4 weeks
Operation: 3 Phase Electric - Fully Automatic
Location: Kent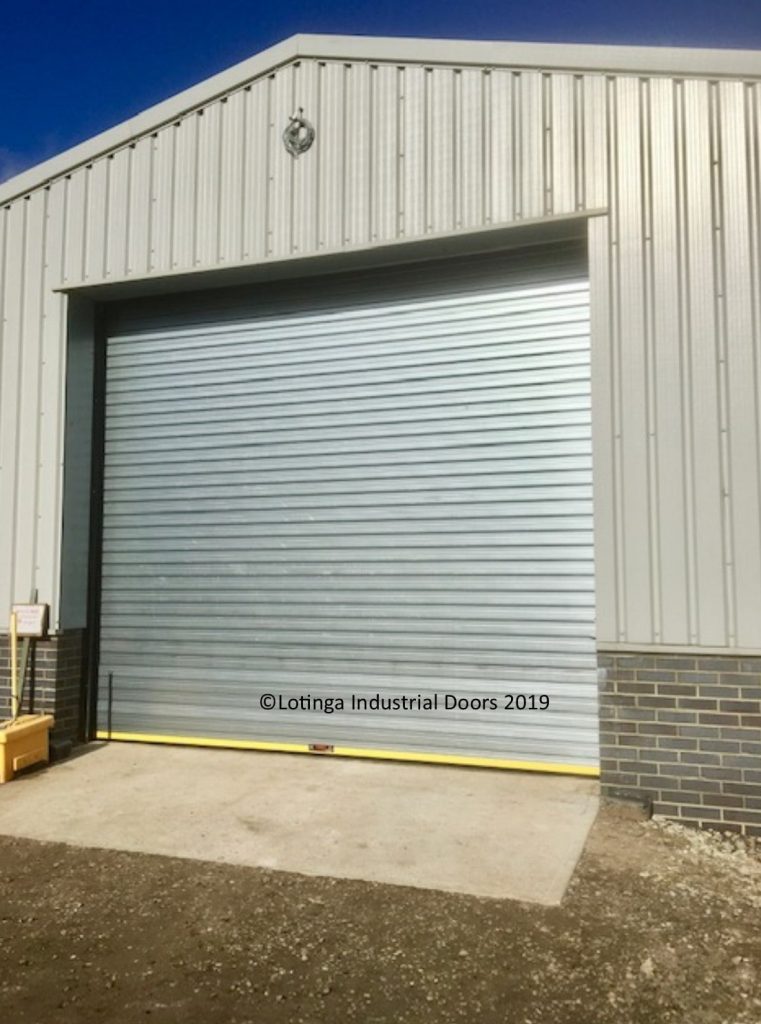 A newly built chicken shed required an insulated agricultural farm door.  
Not only did it need to be insulated but also secure enough to keep the chickens safe.
Quite often customers will opt for a Sectional Overhead Door, thinking these are the only insulated doors of their type available.  However; Sectional Doors are generally expensive to install and even more expensive to repair.  
Therefore; we recommended a Steel Insulated Roller Shutter Door.  An effective form of security, providing the thermal value required and more cost effective to install and maintain.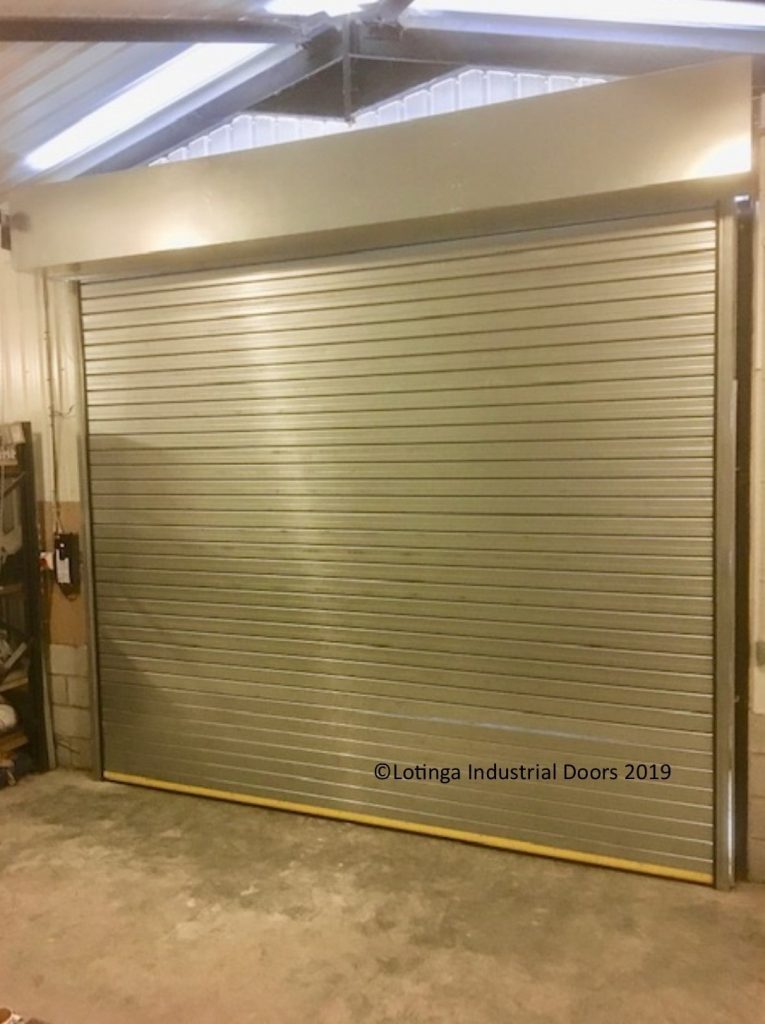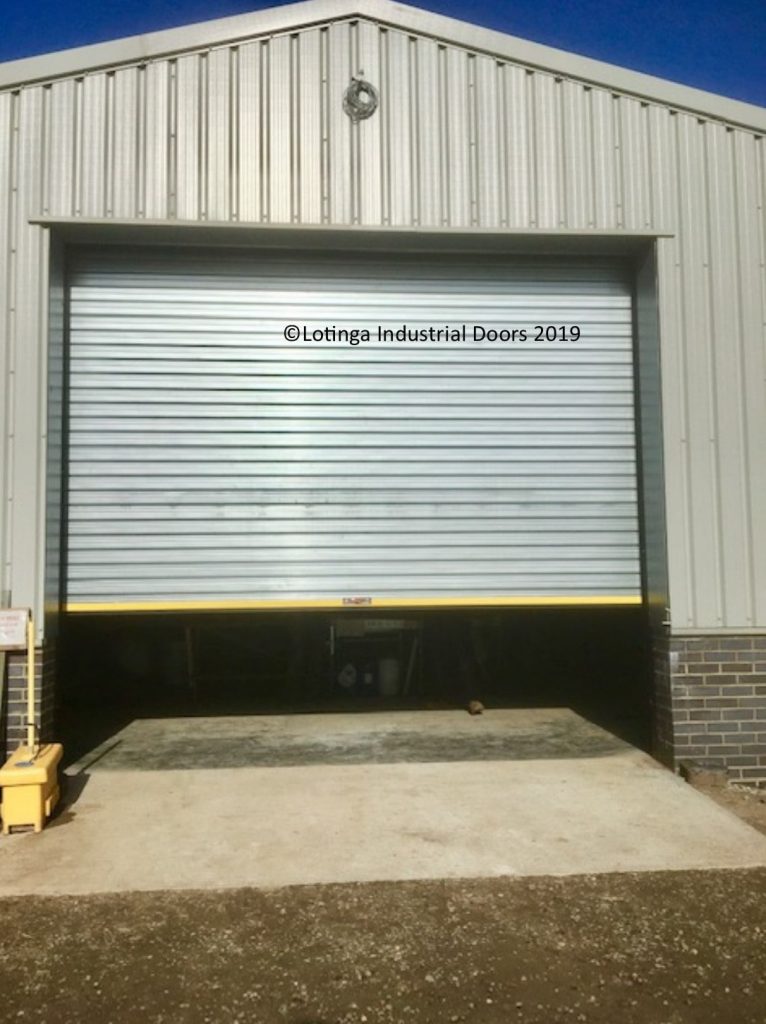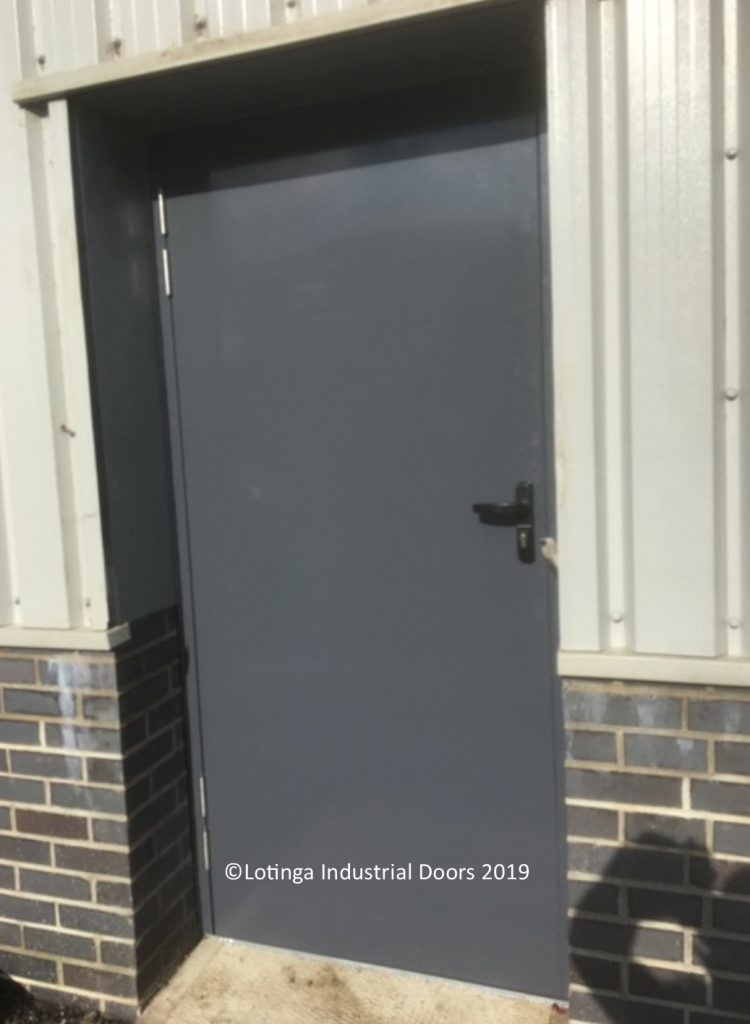 Operated via 3 Phase power and fully automatic using a Remote Control System.
A Top Brush Strip was also installed between the roller barrel and under soffit panel; firstly, to keep draughts out and secondly, to hinder wildlife getting in.
An Insulated Agricultural Farm Door has an attractive profile like a Sectional Door but is a more cost effective choice.
For ease of entering and leaving the building an Emergency Exit Door was installed beside the insulated farm shutter.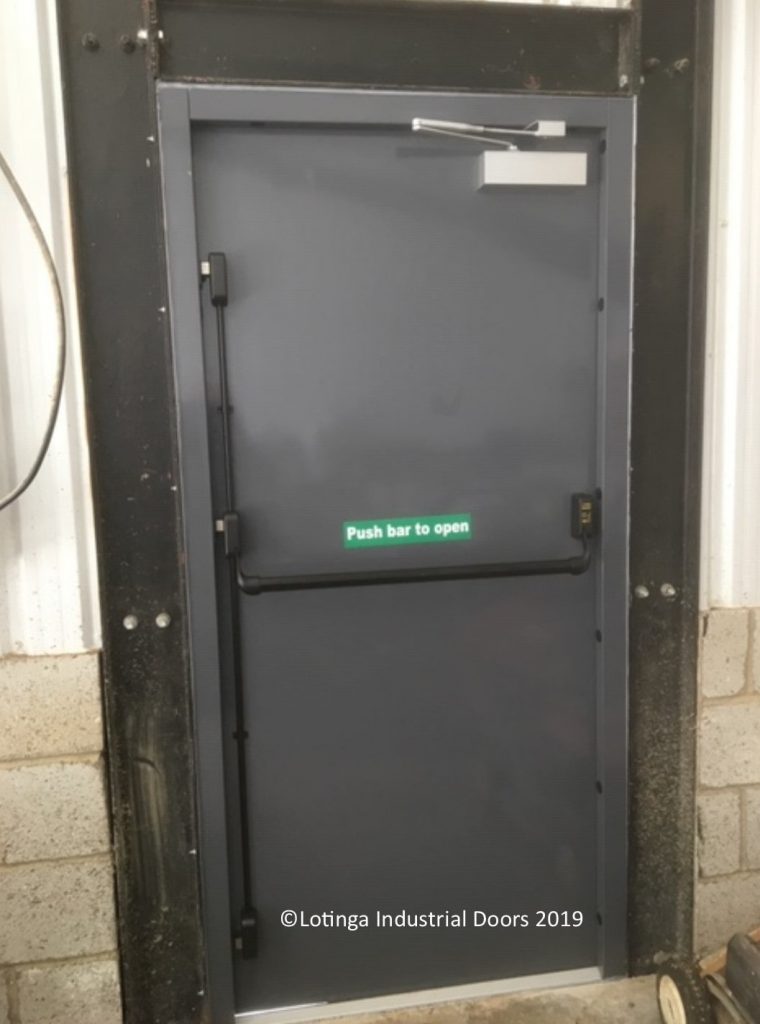 Health and Safety law states there must be an Emergency Exit; hence, the addition of a panic latch on the inside of the door.
Unlike a Sectional Door which runs on tracks across the ceiling, requiring head space; a shutter rolls up around the barrel, making it a much more effective space saving option.
Details on devices such as Remote Control systems and Top Brush Strips, and many other optional extras can be found on our Accessories page.
---
Want advice as to what type of door would be most suitable for your farm building?
or
Click On Our 
Online Form
for a No Obligation Quotation.
---