Feature

: Retail Security Doors
Size: 1460mm wide x 2465mm high
Time to Market: 5 weeks
Operation: 240v Electric
Location: Kent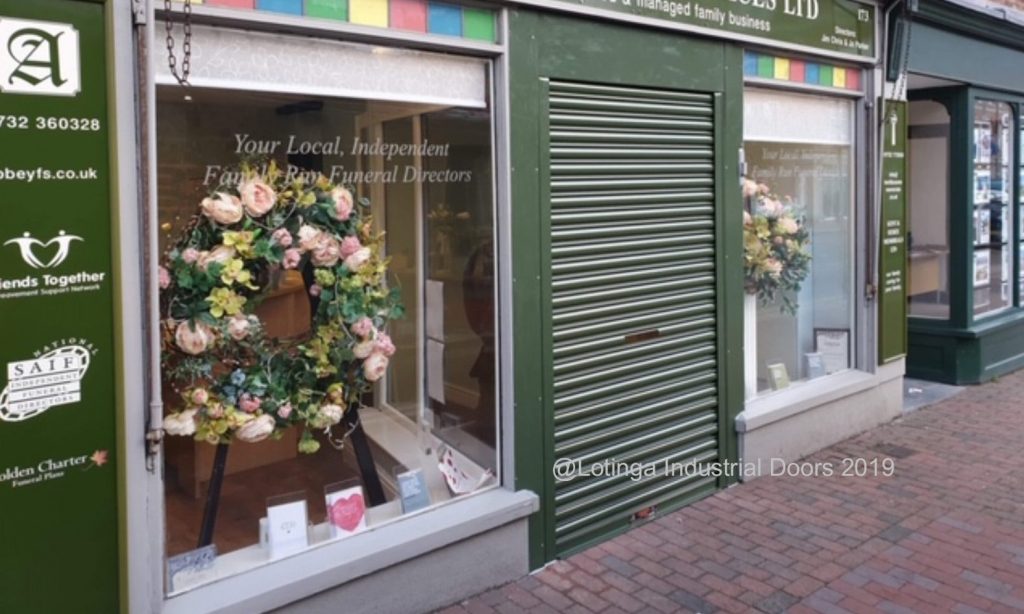 Retail Security Doors are most importantly there to secure the premises; however, they can also make an attractive addition to the front of a shop.
Powder coating provides an attractive finish to a retail security door.  In addition, it helps to prolong the life of your shutter by protecting it from rust.  Also, due to its smoother finish allows the door to run more smoothly.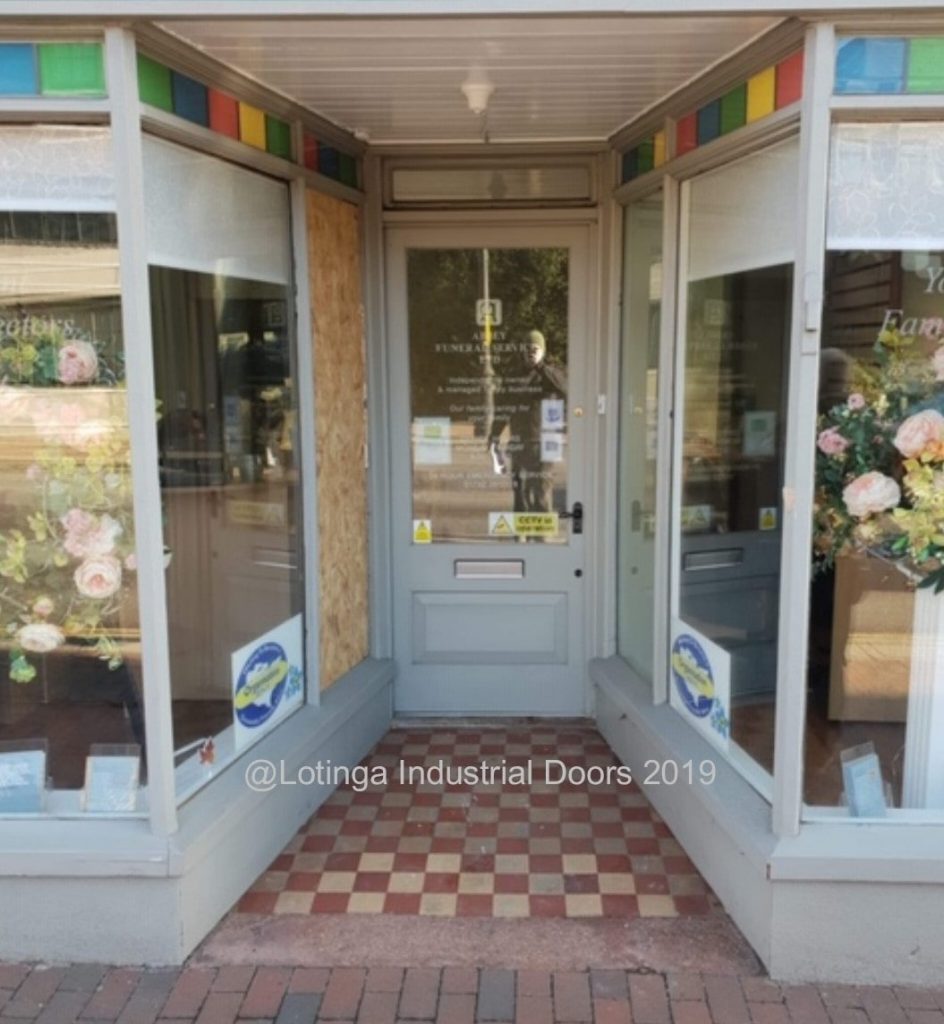 Here, can be seen a broken window next to the front entrance door.  It was this damage that prompted the customer to have the retail security doors installed.
Do You Need Planning?
Please be aware that there maybe local planning restrictions on your shop front.  Always check with you local council whether planning permission is needed before comitting to purchasing a door.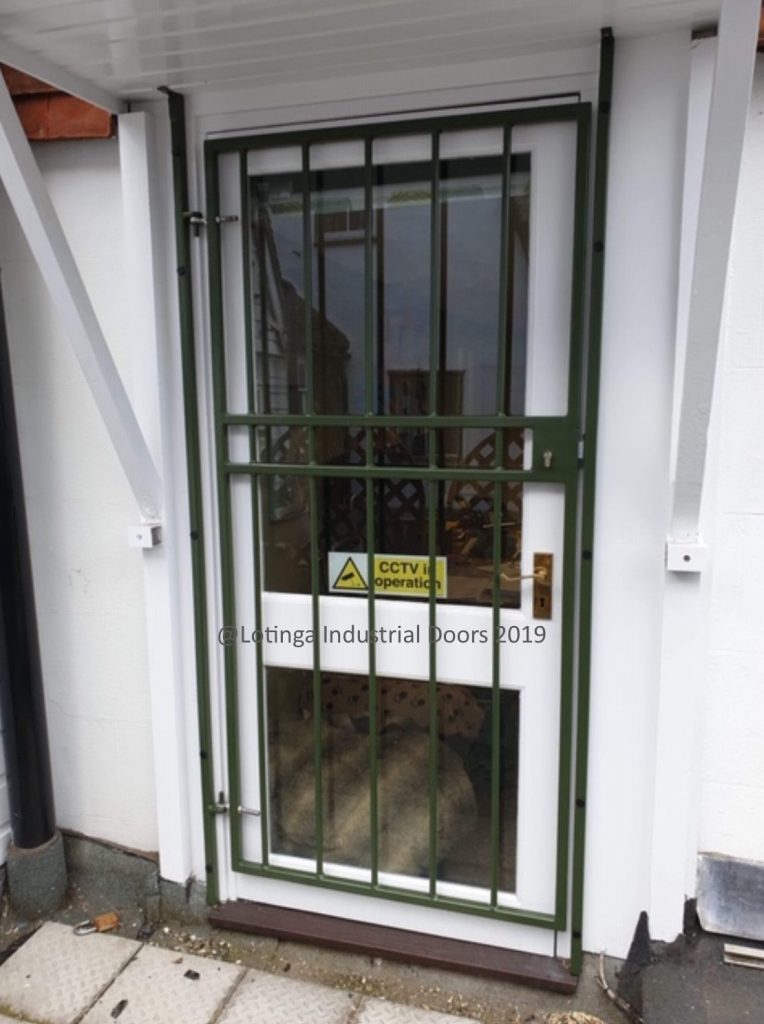 Steel Security Gate
In addition to the front security shutter, the customer asked for a security gate over the rear door to the shop.  These little inexpensive additions can give peace of mind after being a victim of a break-in or vandalism.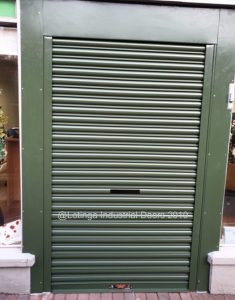 Maintain Your Security
Help to ensure the security of your premises is maintained by keeping up to date with regular door servicing.
Discounts are available to those signing up to a Service Agreement.  In addition to money off repairs on your retail security doors, we will remind you when your servicing is due, so you never need to worry.
---
Concerned about the Security of your Retail Premises?
Call Us for Professional Advice
Alternatively, click on our Enquiry Form and we will call you back.