Project:
Industrial Doors Project - Phase 1
Size:
Various
Type:
Inverter, Dual Electric Operation
Location:

 
Norwich and Bury St Edmunds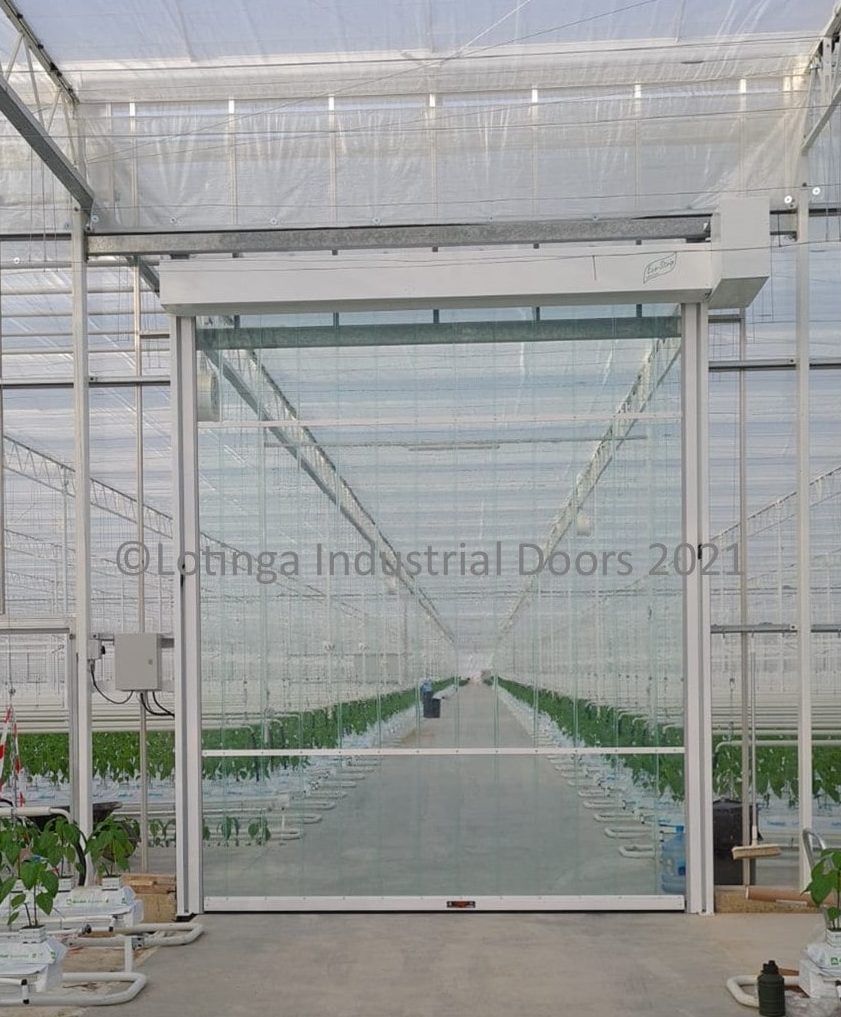 To date, this project is the most extensive industrial doors project we have undertaken. It consists of three number 8 Hectare greenhouse developments.
Heat control is essential within these buildings, so speed was essential to seal the structures and get them up to temperature. 
The structure consisted of steel and glass; the doors had to blend in with the surrounding design.
In addition, keeping contamination down to a minimum was paramount. Eco-Strip doors are washable; also, being fast action means is it possible to keep incoming dust to a minimum. Consequently, the Eco-Strip was the ideal solution.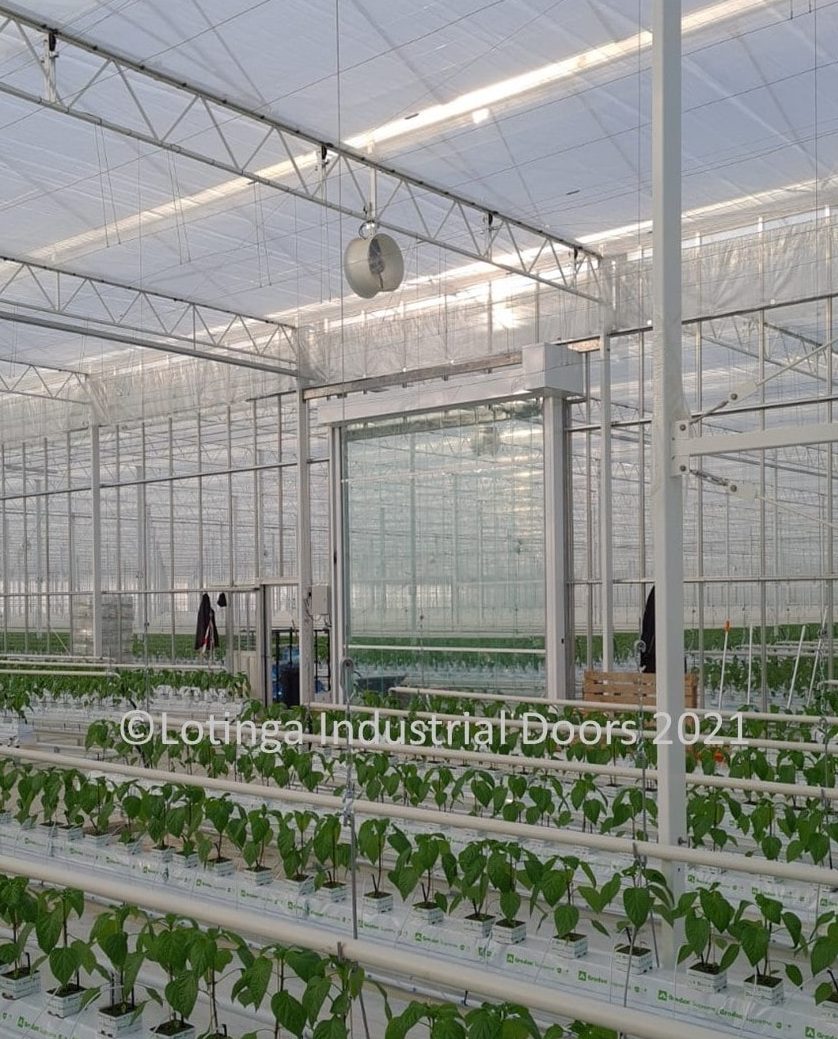 Perfectly blended within the greenhouses, the Eco-Strip door acts as a divider between sections. 
BOM Group builds some of the most innovative greenhouses on the market. We are proud to have incorporated the Eco-Strip doors into those made within the UK.
Bees are kept within the structures to encourage pollination.
Fully automated, the doors work in conjunction with robotic trollies. Please view our video page to see the automation of an earlier installation in action.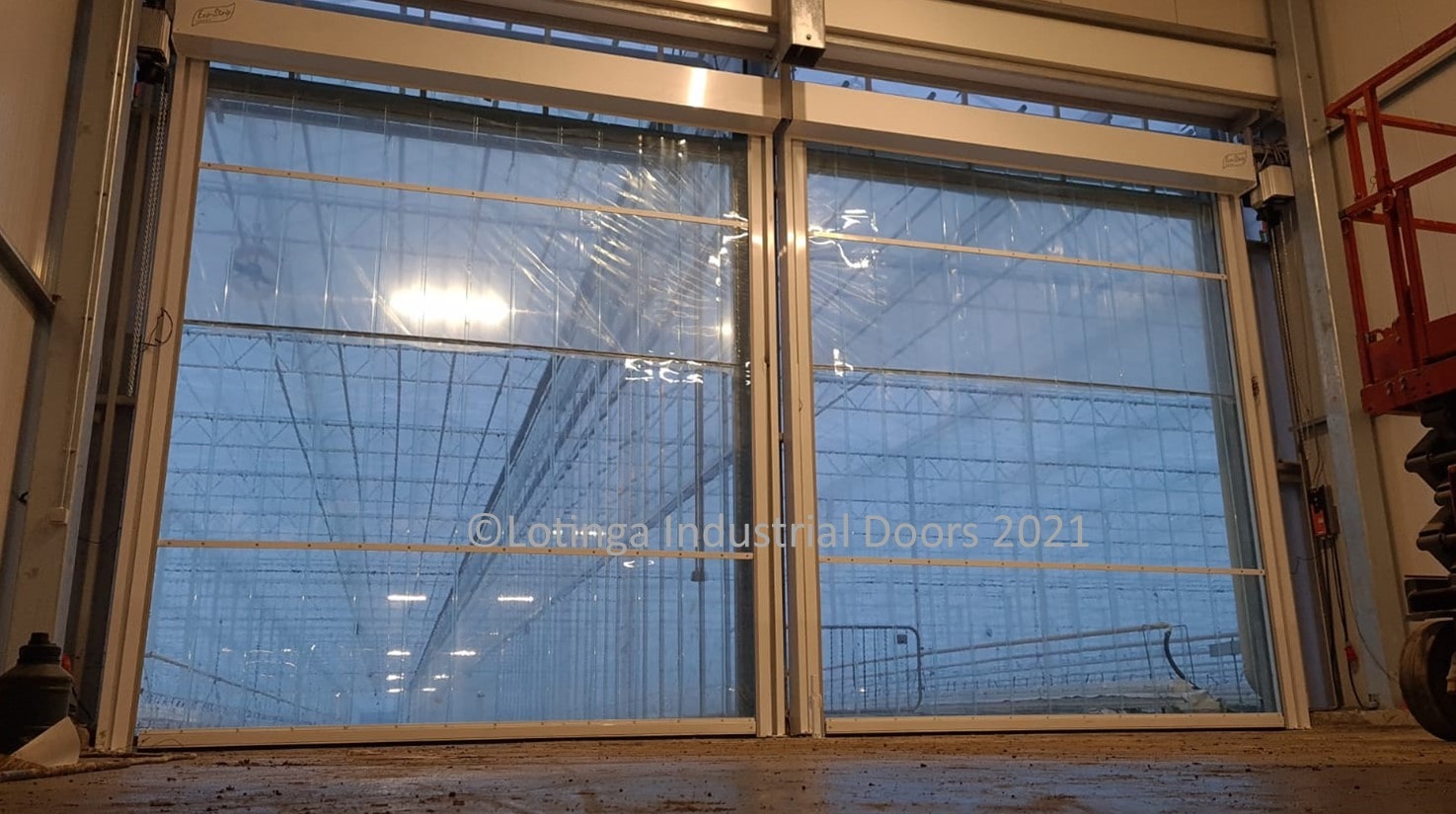 Allowing light in and keeping dust out, the Eco-Strip has proved versatile for multiple applications.
Phase 2 consists of Sectional Overhead Doors and Dock Levellers.  An update on this project will follow in the next few weeks.  So watch this space!
---
Phase 1 is complete and Phase 2 is well underway.
To learn more about the doors and services we offer Call Us.
Alternatively, click on our Enquiry Form for a no-obligation quotation