Project:
Industrial Doors Project - Phase 1
Size:
Various
Type:
Inverter, Dual Electric Operation
Location:

 
Norwich and Bury St Edmunds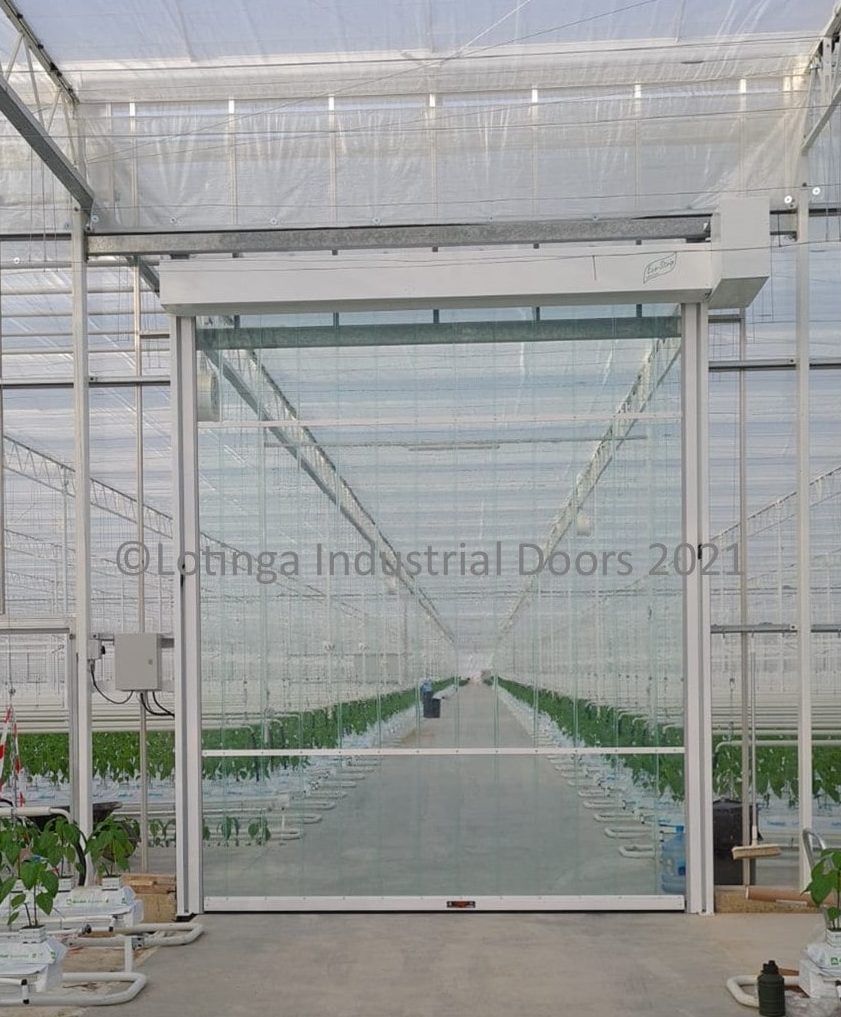 To date, the largest industrial doors project we have undertaken.  3 no. 8 Hectare greenhouse developments.
Heat control is essential withinin these buildings; so, speed was of the essence, to seal the structures and get them up to temperature.
Constructed in steel and glass; the doors had to blend in with the surounding structure.
In addition; keeping contamination down to a minimum was paramount. Eco-Strip doors are washable; also, being fast action means incoming dust is kept to a minimum.  Consequently, the Eco-Strip was the ideal solution.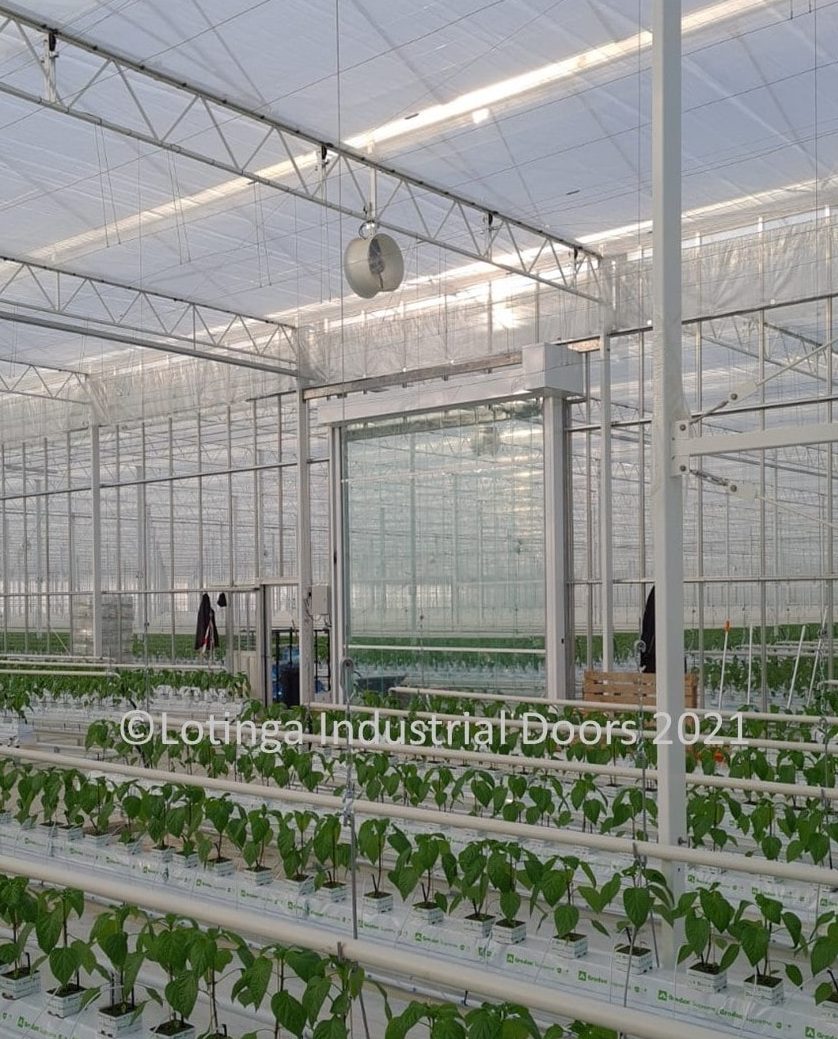 Perfectly blended within the greenhouses, the Eco-Strip door acts as a divider between sections. 
BOM Group build some of the most innovative greenhouses on the market. We are proud the Eco-Strip doors are incorporated into those built within the UK.
Bees are kept within the structures to encourage pollination.
Fully automated; the doors work in conjunction with robotic trollies.  View our video page to see the automation of an earlier installation in action.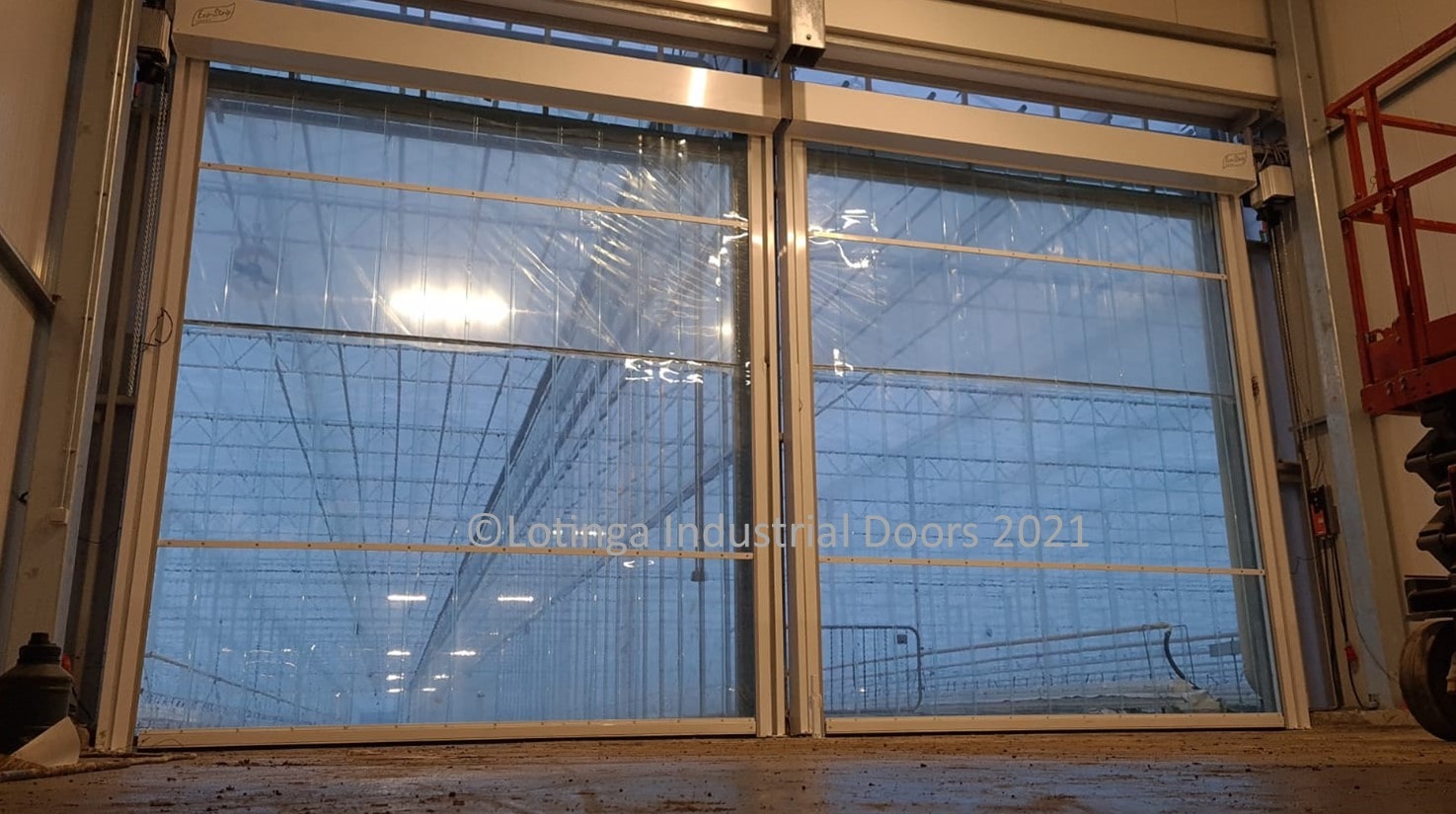 Allowing light in and keeping dust out; the Eco-Strip has proved versatile for multiple applications.
Phase 2 consists of Sectional Overhead Doors and Dock Levellers.  An update on this project will follow in the next few weeks.  So watch this space!
---
Phase 1 is complete and Phase 2 is well underway.
To learn more about the doors and services we offer Call Us.
Alternatively, click on our Enquiry Form for a no-obligation quotation