Doors for Leisure Buildings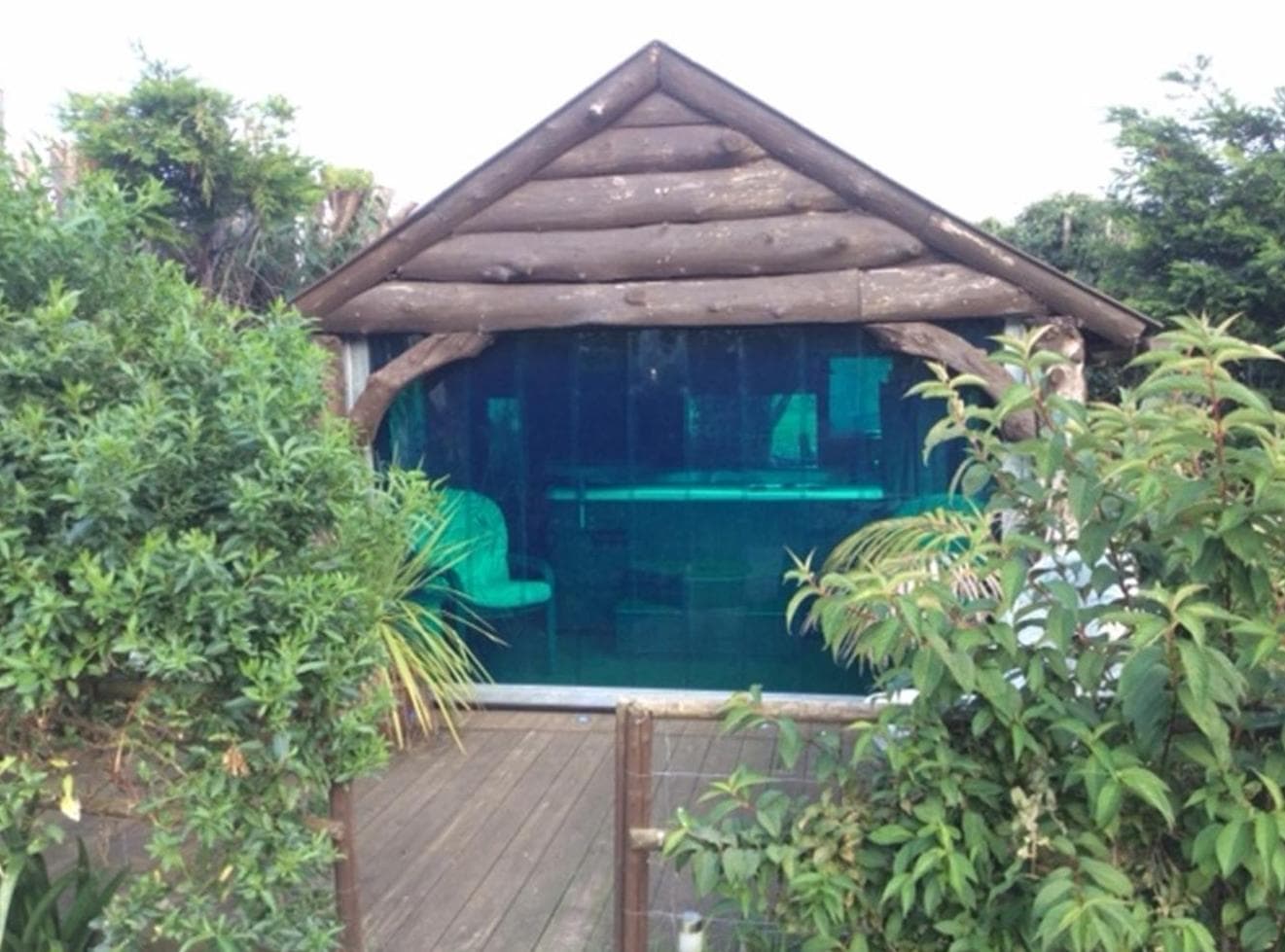 "I booked the service for 8 a.m. so the work was finished before the store opening time of 9a.m. Two friendly guys turned up and got straight on with it. All done before 9."
---
As well as providing an effective form of security for your sports and social clubs, leisure doors can also be supplied in aluminium which is more aesthetically pleasing.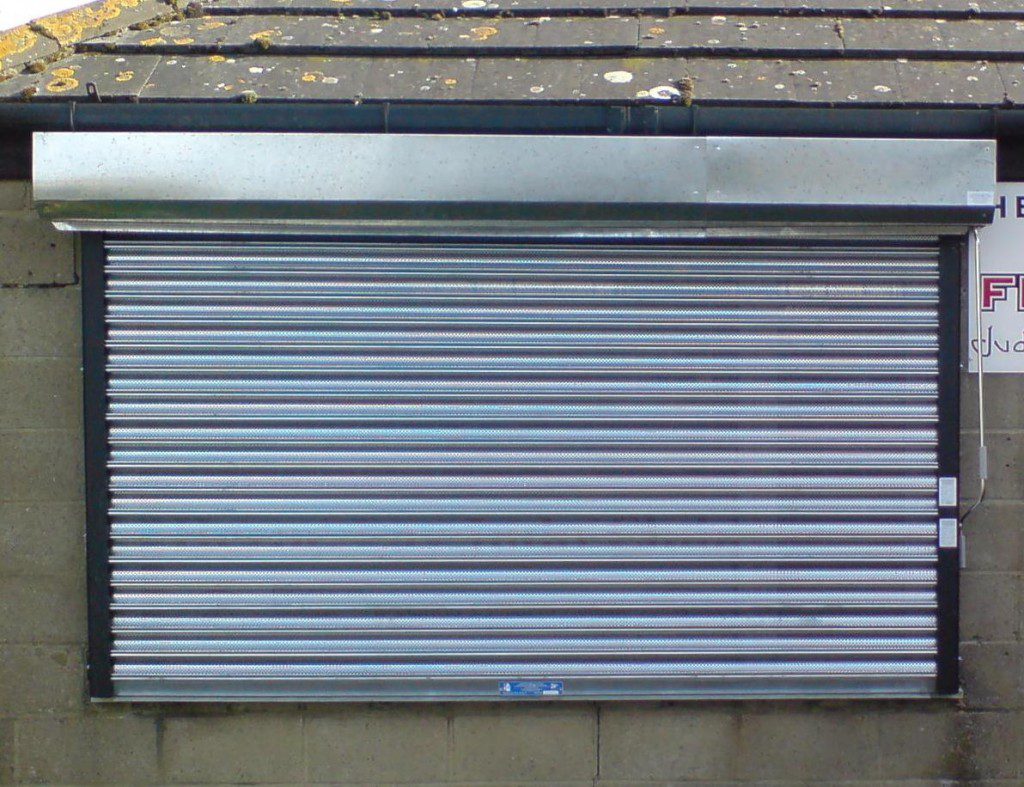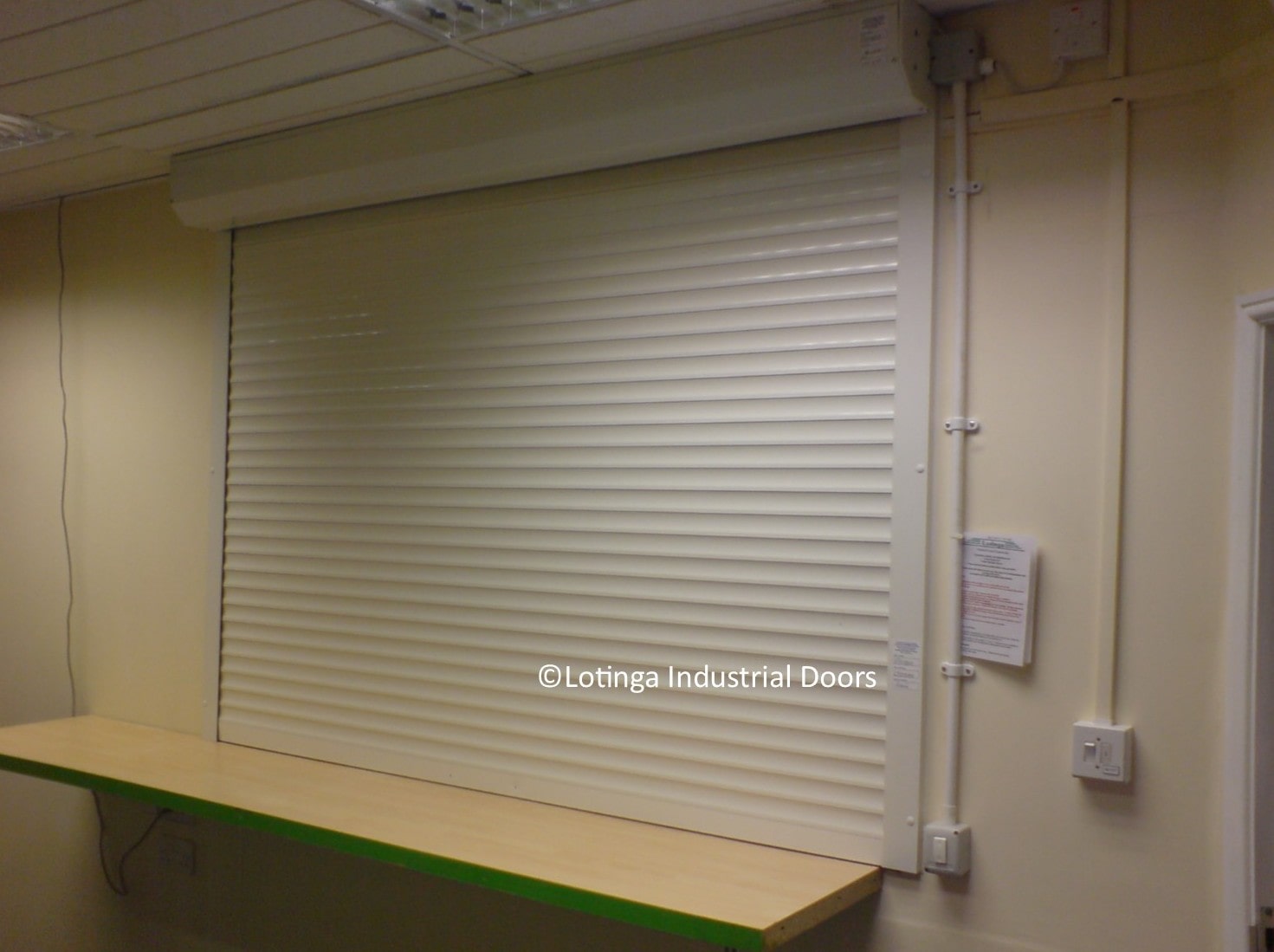 Internal and External Social and Sports Club Shutters
---
Initially, the Eco-Strip Roller Door was designed for industrial purposes, but we soon discovered how versatile it is and now install them on leisure buildings, such as this Spa House.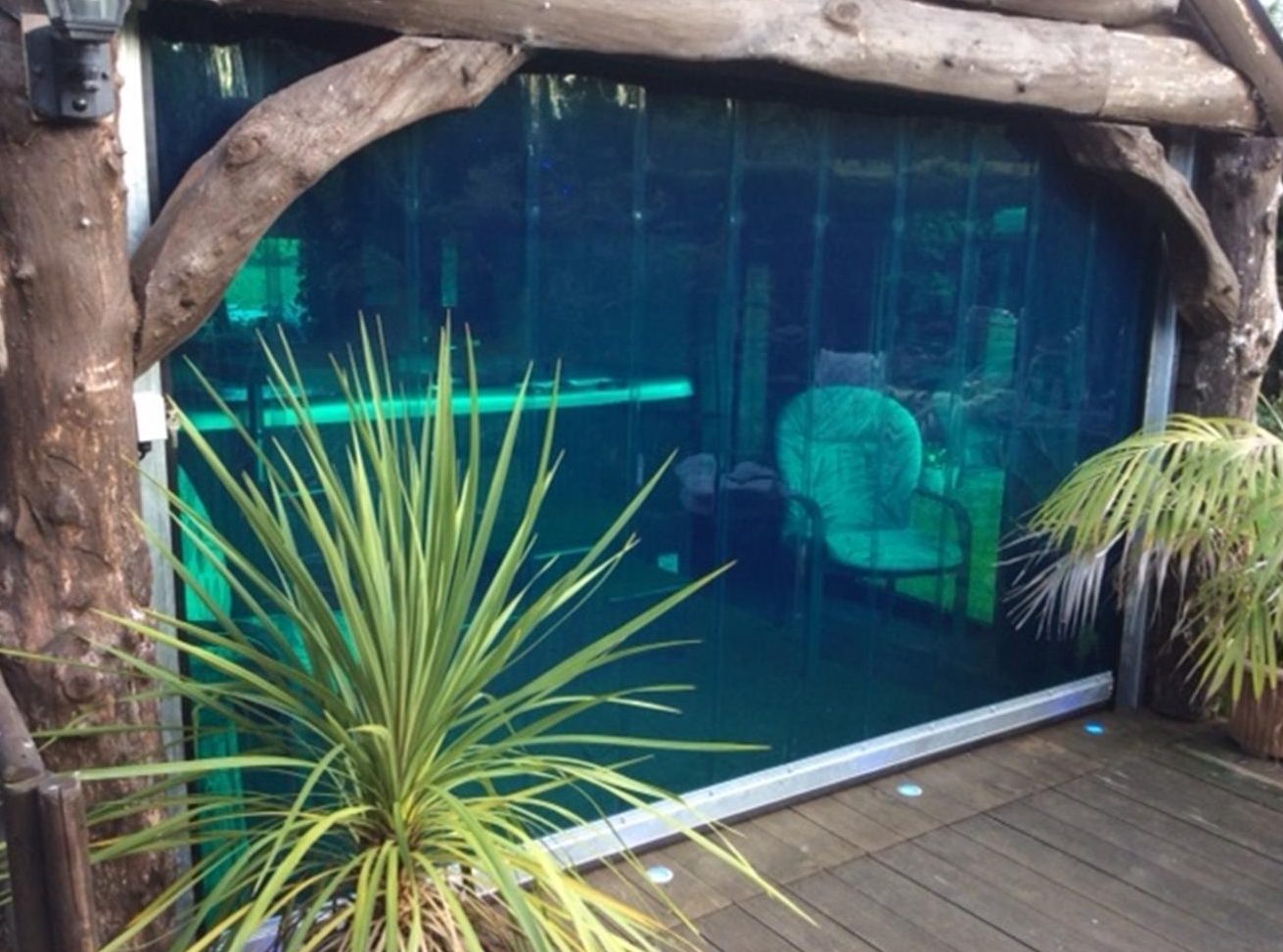 Spa Houses
---
Our Bowling Alley customer was delighted with their Eco-Strip Roller Door.  The bar can remain open, but no one can wander onto the bowling alley once it closes.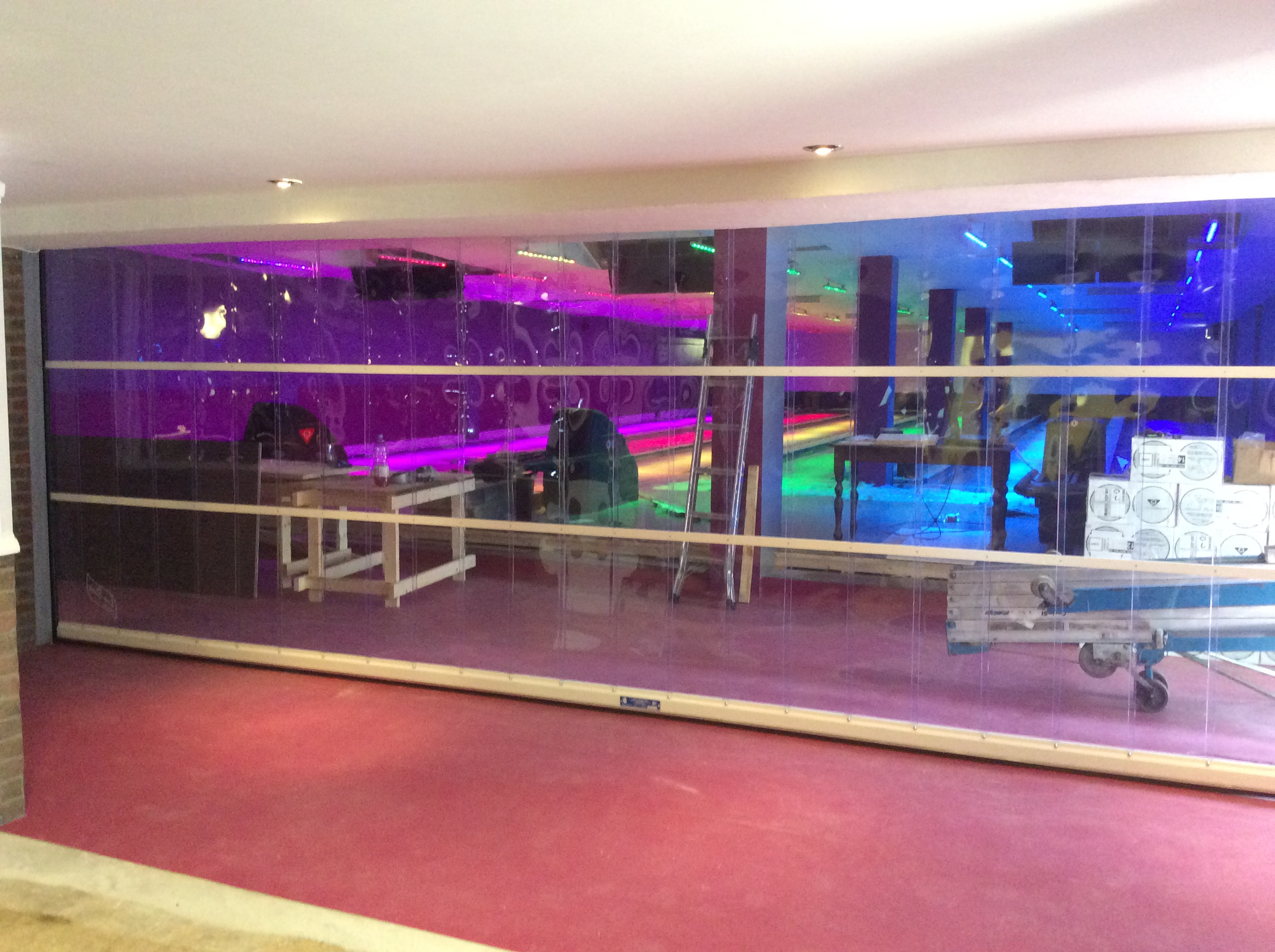 Bowling Alleys
---
Increasingly we are being asked to install shutters doors over sports media screens and scoreboards, such as the one pictured below, which was installed on a Cricket Pitch.
The shutter provides ideal security from damage when the screen is not in use.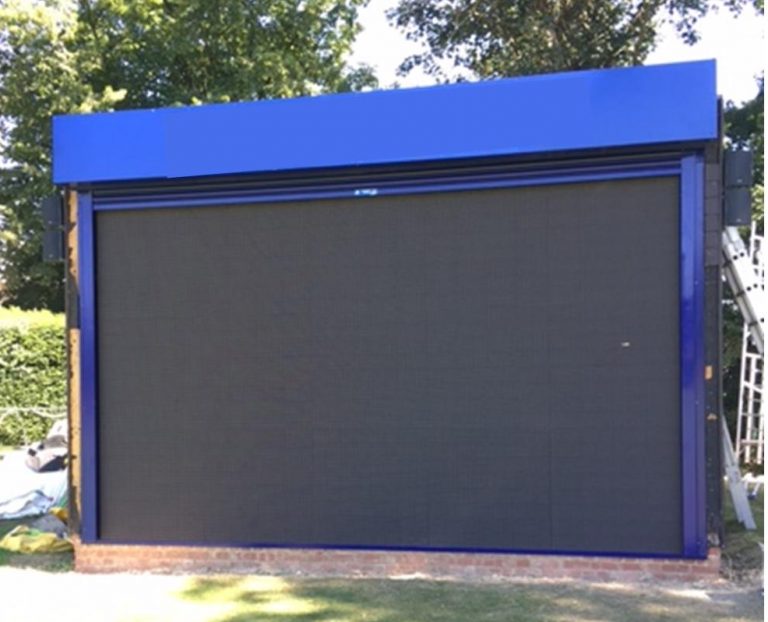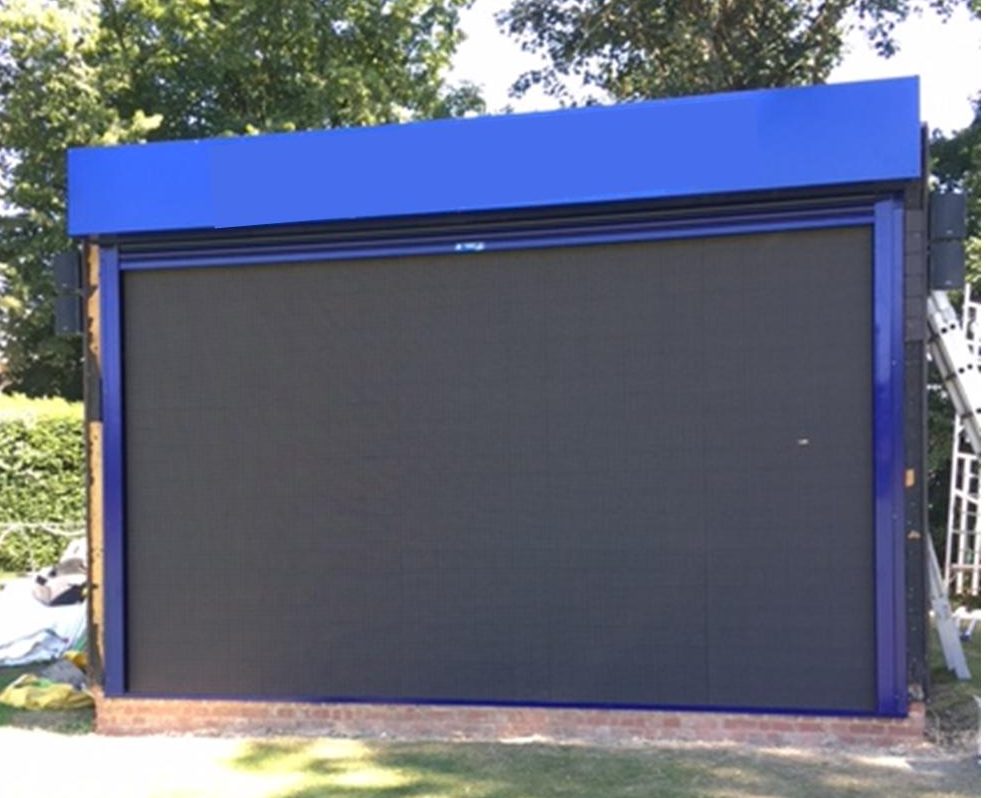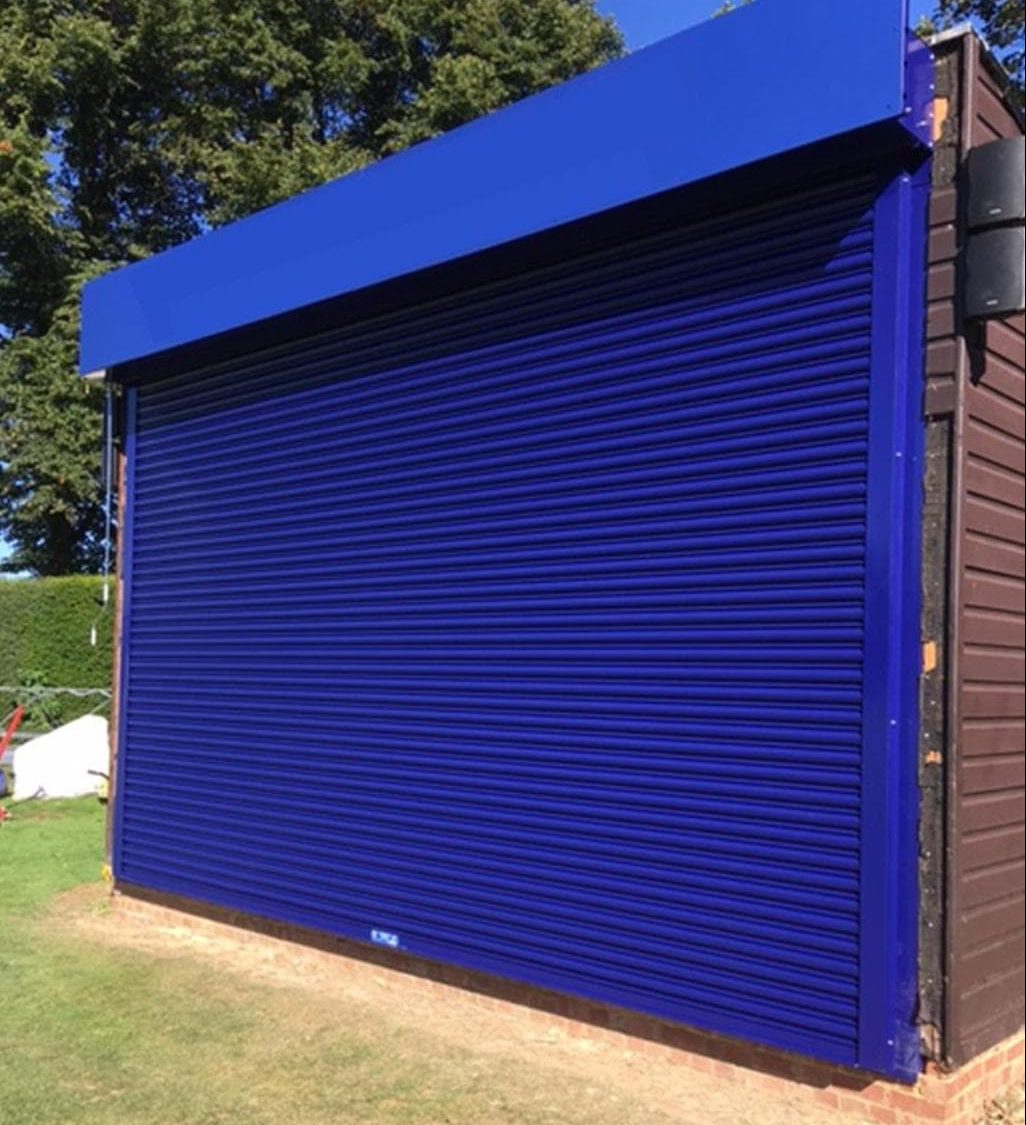 Sports Pitches
---
Aluminium Leisure Doors are often used as room dividers, especially in bars and social clubs.  Steel shutters provide effective security in addition to the main entrance door into your Club or Bar.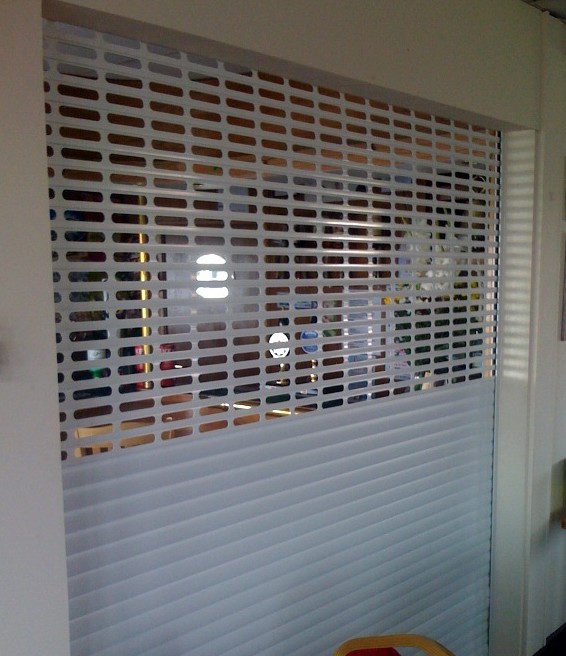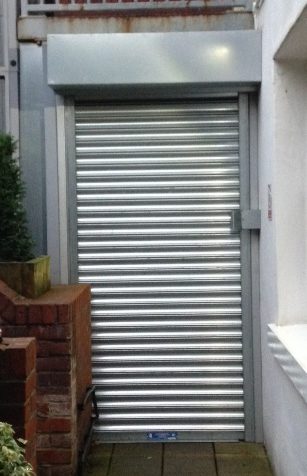 Bars and Social Clubs
---
Colours and Finishes
The most popular colour for these types of leisure doors is either galvanised or white.   However, there is a range of RAL colours to chose from.  You can take a look at the colours available at www.ralcolor.com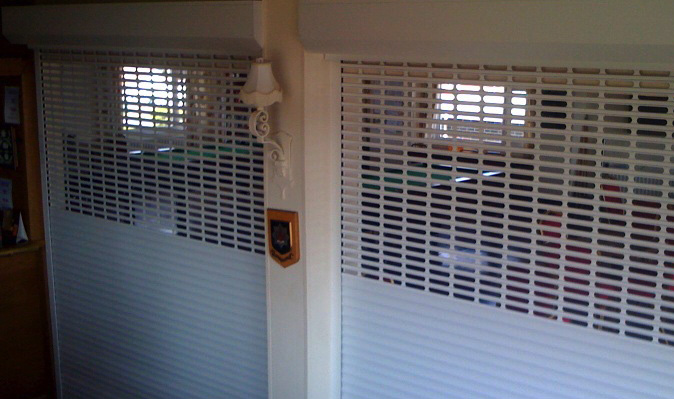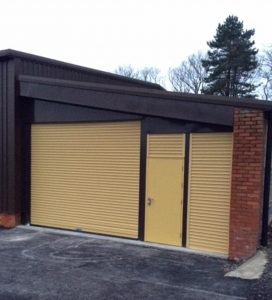 Repairs and Maintenance Discounts
Leisure Doors are machines.  As a consequence, they must have an annual service.  To help our customers meet their legal obligations, we offer a Service Agreement Facility that entitles the holders to discounts off Servicing and also Scheduled Repairs.
Click on our Service and Save Page to learn more, or call us for a quotation instead.
If you would like more information on the law surrounding the maintenance of your leisure doors, please visit our Safety and Legal page or contact us for expert advice.