Steel Roller Doors and Grilles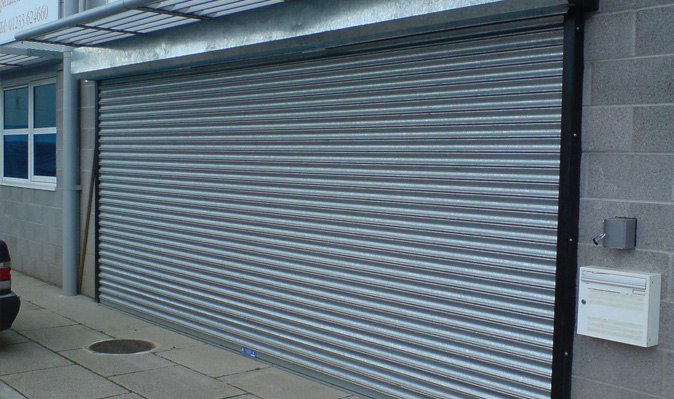 Visit our Projects page to see how we have overcome particular problems.  Alternatively, contact us to discuss a solution.
"Very punctual on arrival to site. First and foremost, excellent safety measures put in place, guarding our staff from any risks to their well-being throughout the course of the work. Good communications with customer at all times and regular reporting of progress when asked. Displayed a professional attitude with the work in hand and instilled confidence. The finished work was of a very high order and the site was left in a very clean and tidy condition. All three engineers were very polite and worked extremely hard throughout their 12 hour day. The cost of the work was very reasonable and would have no hesitation whatsoever in recommending this company. I am exceedingly grateful for a very good job so well done. Thank you."
Retail Roller Doors
Shutters are the most popular form of security doors on retail premises.
Generally, security doors on shop fronts are 240v electric. The reason being, no locks can be tampered with and, the operation is more effortless.  Also, customers often choose a colour powder coated finish to provide a more attractive result. You can see an example in this project.
Retail businesses tend to have Larger roller shutters at the rear of premises. 3 Phase operation allows for excess usage in a delivery area. Furthermore, when not public-facing, a galvanised finish is more cost-effective.
We manufacture Roller Doors with either Solid or, Brick Bond / Perforated Curtains. These allow visibility when closed.  Lotinga will make each shutter to your specification.  As a result, the customer gets a tailor-made door.
---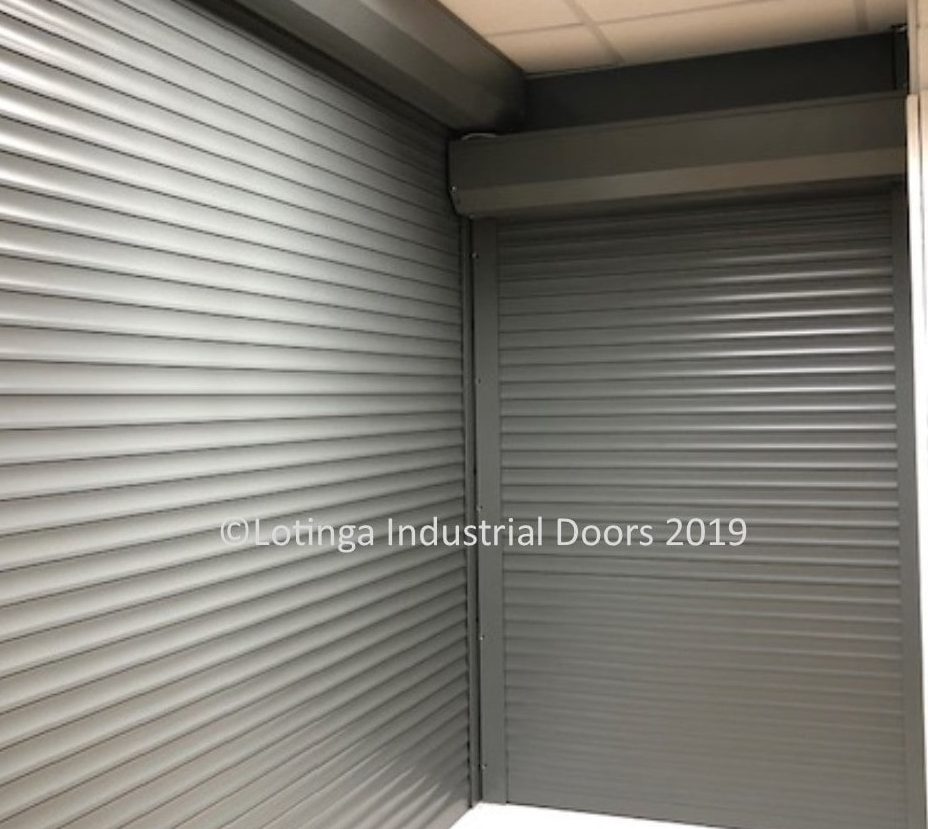 Aluminium Shutters
As has been mentioned, colour powder coating provides a excellent finish.  However, powder-coated aluminium shutters give the best result. ⇐
Planning Permission
Be aware!  Shop shutters may require planning permission.  We strongly advise checking this before placing an order.
---
Safety and Maintenance Discounts
Our priority is to keep doors working and ensure the safety of the staff operating them.  To help accomplish this, we offer a Service Agreement Facility. Visit the Service and Save Page or contact us for more details.
---
Quick Turnaround
As manufacturers, we keep all shutter door parts in stock.  As a result, repairs can be turned around within a day or two (workload permitting).
---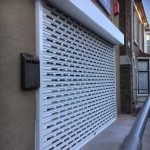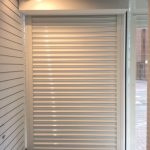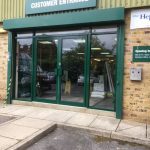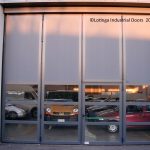 Featured Project
Click on to see a Project featuring Retail Doors.