Project

: 
Temporary Eco-Strip Roller Door
Door Size: 
3000mm wide x 3250m high
Type: 
240v Electric
Location: 
Rochester
Our Eco-Strip door has proved itself to be highly versatile on different premises.  It either fits into a building opening or comes with a stand-alone frame.  In short, an ideal temporary door on a temporary building.
It is perfect for letting natural light in; it is very useful for keeping the weather out.
In addition, the Eco-Strip Door not only runs on 3 phase but a 240v plug socket; In other words, it is ideal for a domestic setting.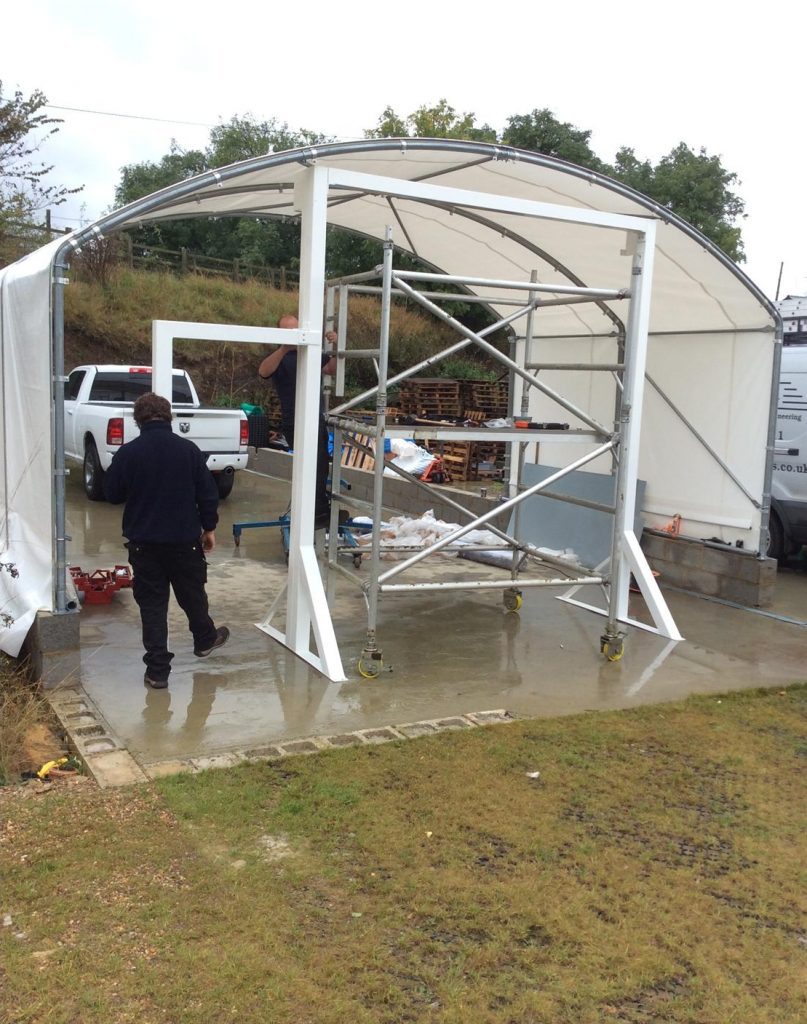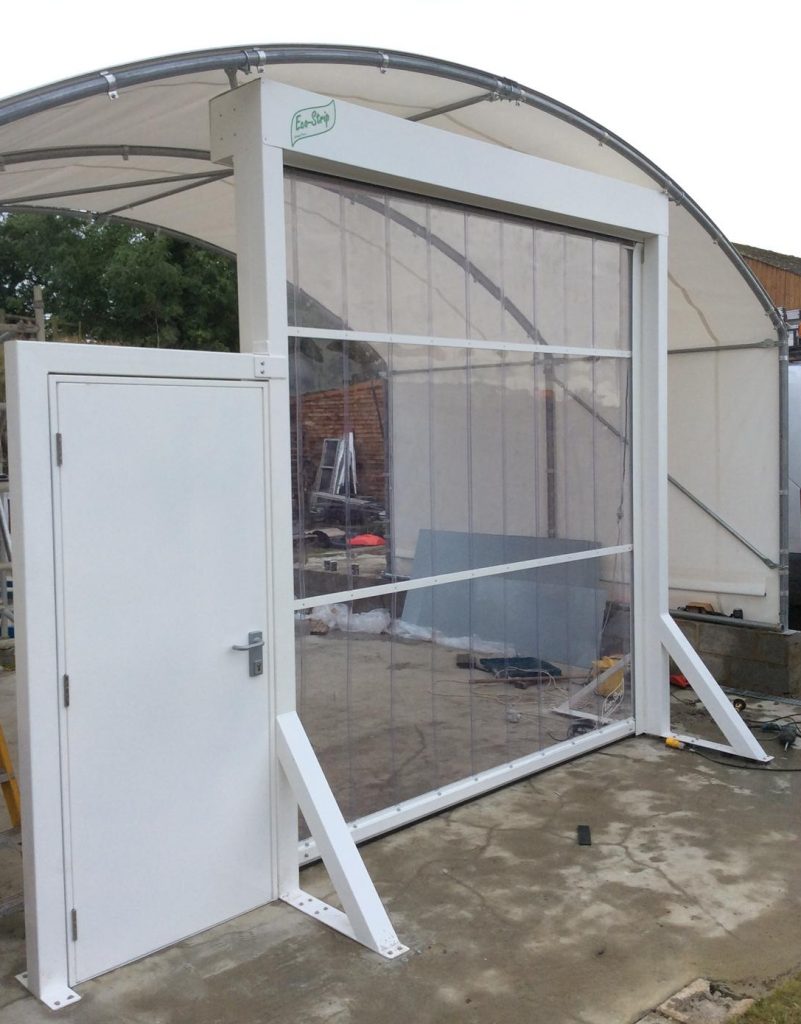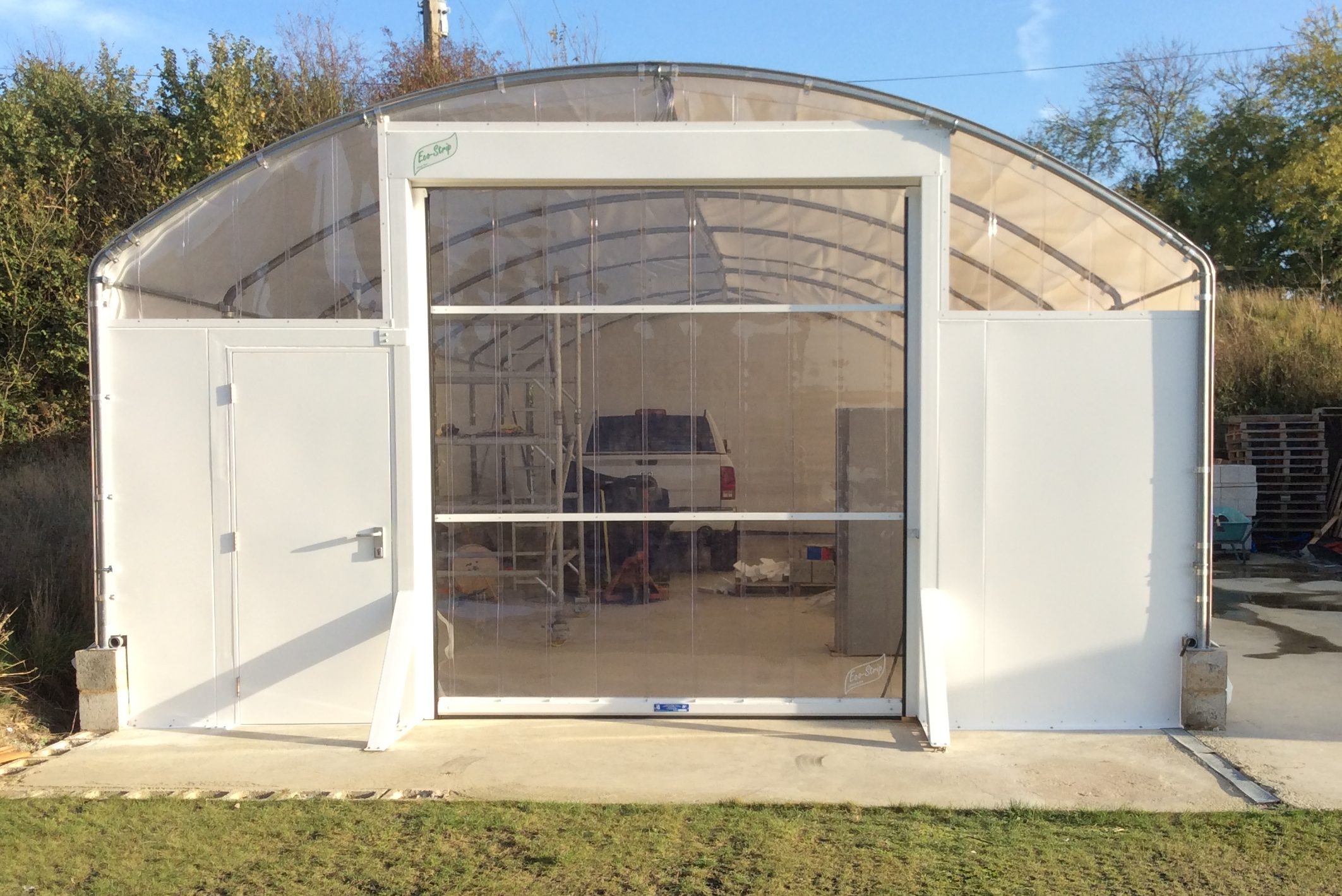 We devised this stand-alone design to accommodate the customers' needs for a temporary garage.
Eco-Strip Speed and Personnel Door installation, complete with clear PVC Infill panels.  All in all, a fully functional temporary building.
Maintenance
Although this is a temporary door, servicing is still a requirement at least once a year.  A temporary Eco-Strip installation is a temporary machine.  Therefore, you must treat the door as such.  You can find further information on the Law on industrial doors here.
In contrast, servicing is generally inexpensive compared to repairing a door.  Firstly, ignoring regular maintenance can result in hefty repair bills; more importantly, you could be putting yourself or others at risk when using a faulty door.
For a no-obligation servicing quotation or advice, please do contact us.
---
How Can We Help?
Could the Eco-Strip Door be useful at your premises? 
Contact Us for advice and a no obligation quotation; alternatively complete our Detailed Enquiry Form.