Project

:
 Internal Door Damage
Door Size: 
3000mm wide x 3000mm high
Type:
 High Speed Eco-Strip Door
Location:
 Sittingbourne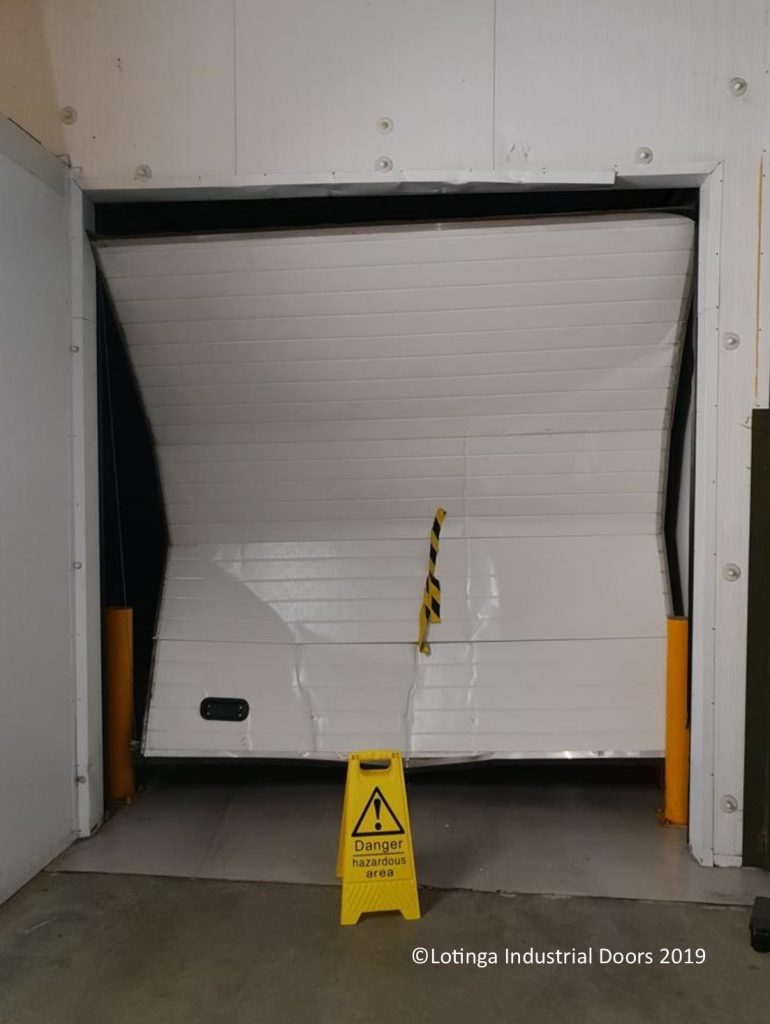 This is door damage arising from a fork truck impact.
A Security Door such as this is not the ideal appllication for an internal area.  In addition, had someone been standing on the other side of this door when the impact occurred, they could have been seriously injured.
Sectional Overhead Doors are generally costly to repair or replace, also they are slow to operate.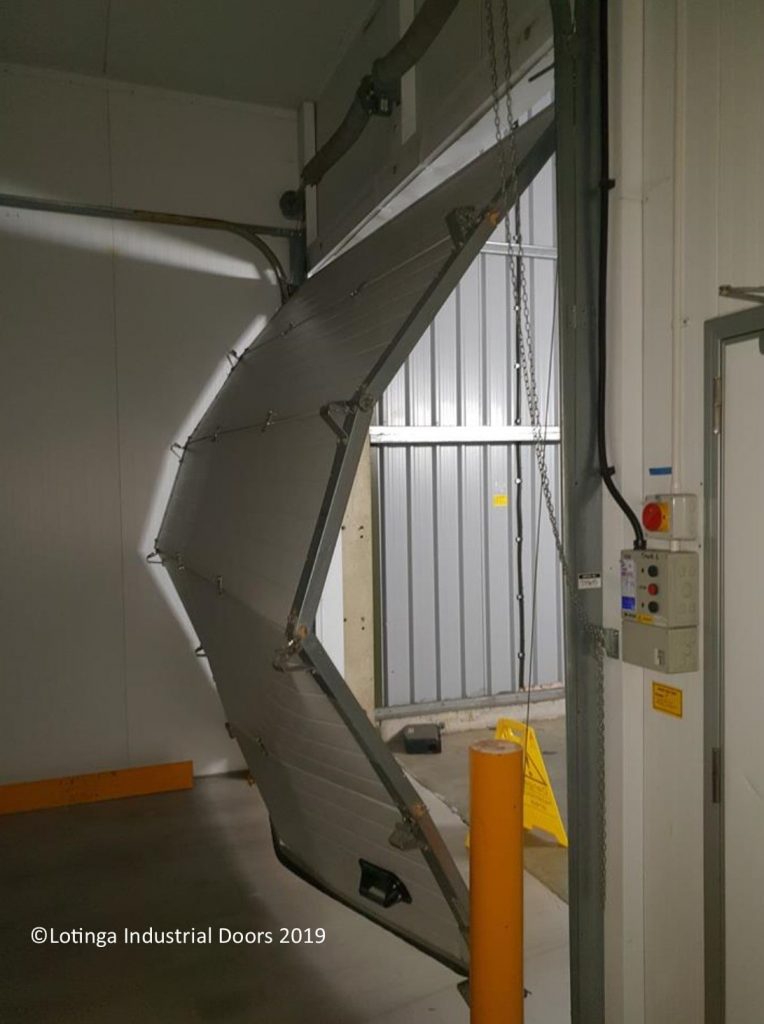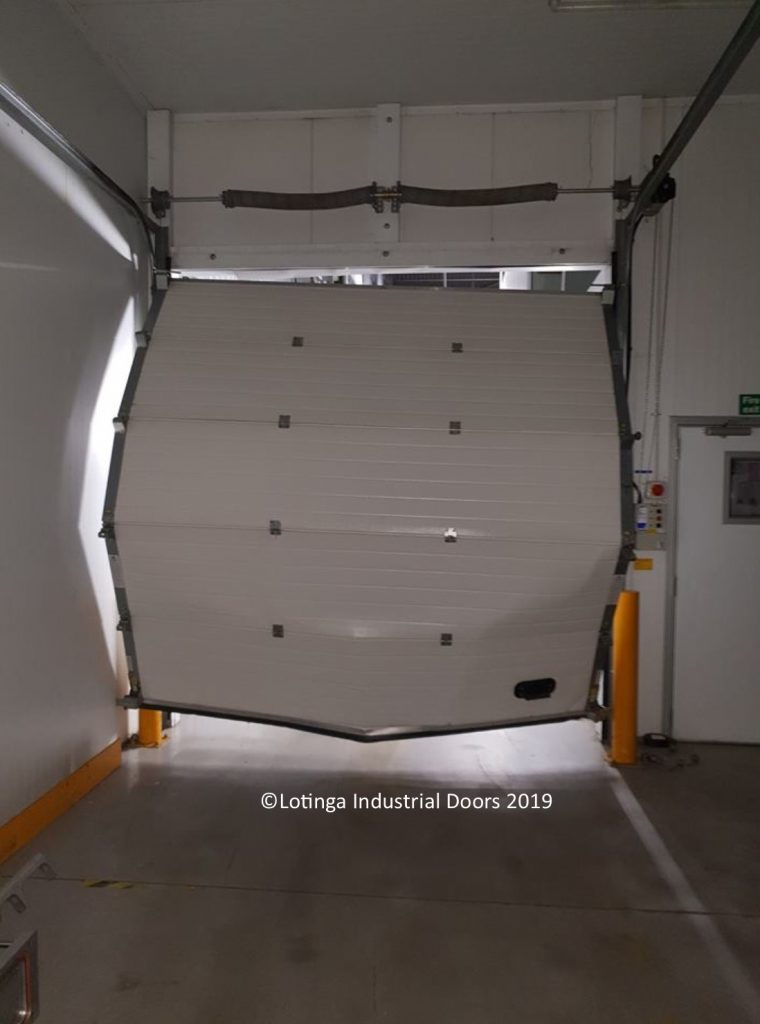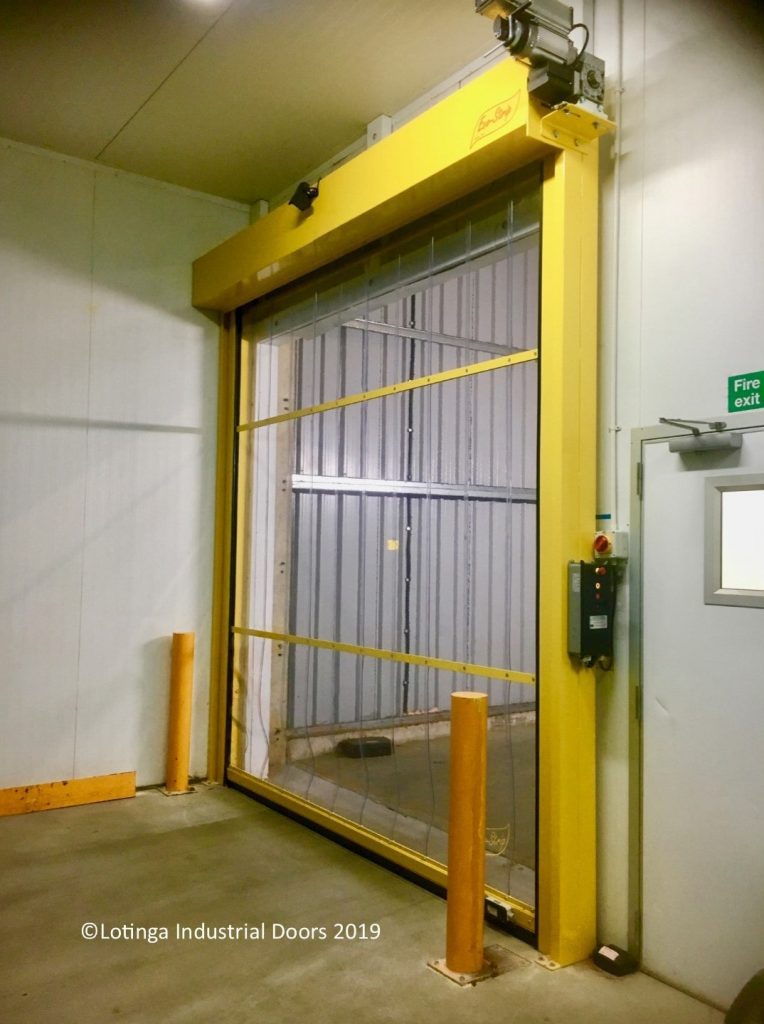 In light of this; the suggestion was to replace the Sectional Overhead Door with a High Speed Eco-Strip Door would be a better solution.
Firstly; the main advantages of this was safety.  Being fully transparent, full visibility is given the whole length of the corridor; so a fork truck driver can see if a pedestrial or another fork truck is present behind the door.  Secondly; it is a fast action door and is operated via Motion Detectors.  The benefit of this means it opens and closes automatically and rapidly, helping to improve traffic flow and save time.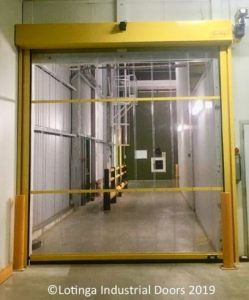 How Can We Help?
Would your premises benefit from a similar installation to this one; or maybe you have other requirements that we could help you with?
or
Click On Our Online Form for a No Obligation Quotation.