Project:

 
Installation of
Bi-Parting
Aluminium Sliding Door and Fire Shutter
Size:

 
2000mm wide x 2200mm high
Location:

 
Birchington, Kent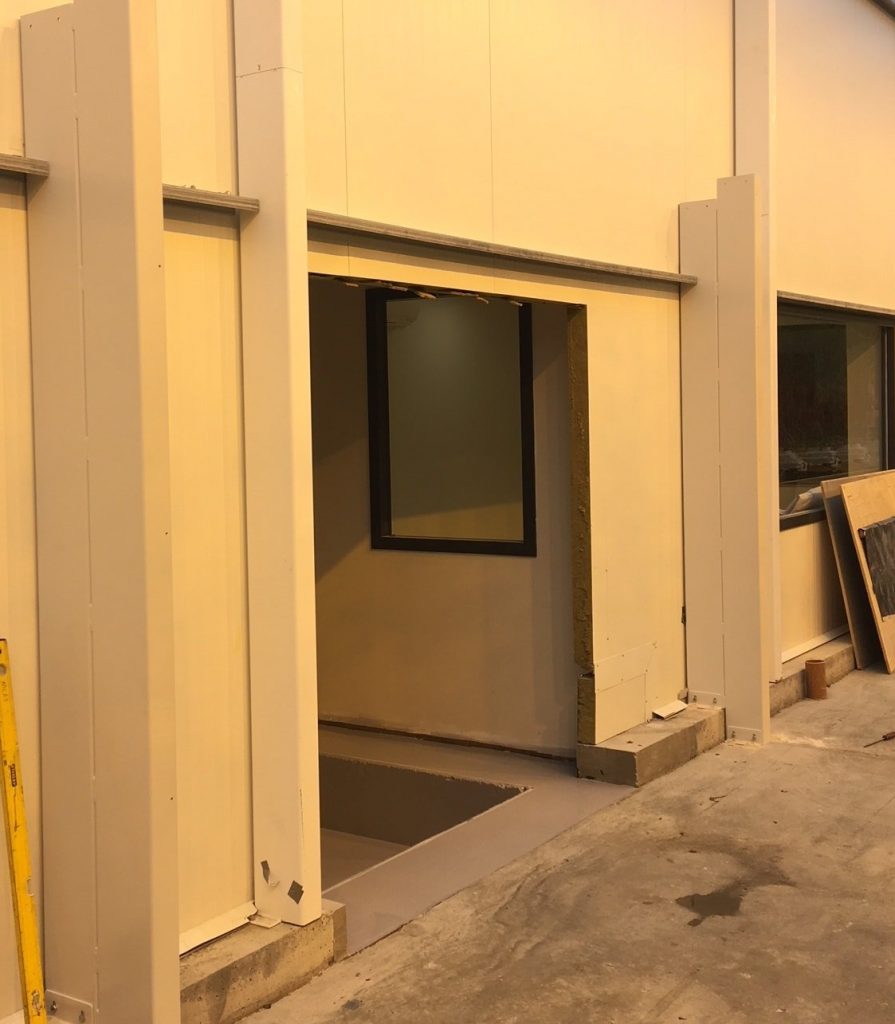 Glass and Aluminium Bi-Parting Sliding Door and Fire Shutter Installation - Industrial Greenhouse
Lotinga is very proud to have been commissioned to install our Eco-Strip Speed Doors within this Industrial Greenhouse site on several occasions. 
However, this installation of a sliding door and fire shutter was something different.
Here is the entrance to the Canteen area.  It is a requirement for Staff to pass through a Wash Station.  As a result, contaminates are not walked through into the Greenhouse areas.
At first, the installation of the Automatic Glass Aluminium Door took place.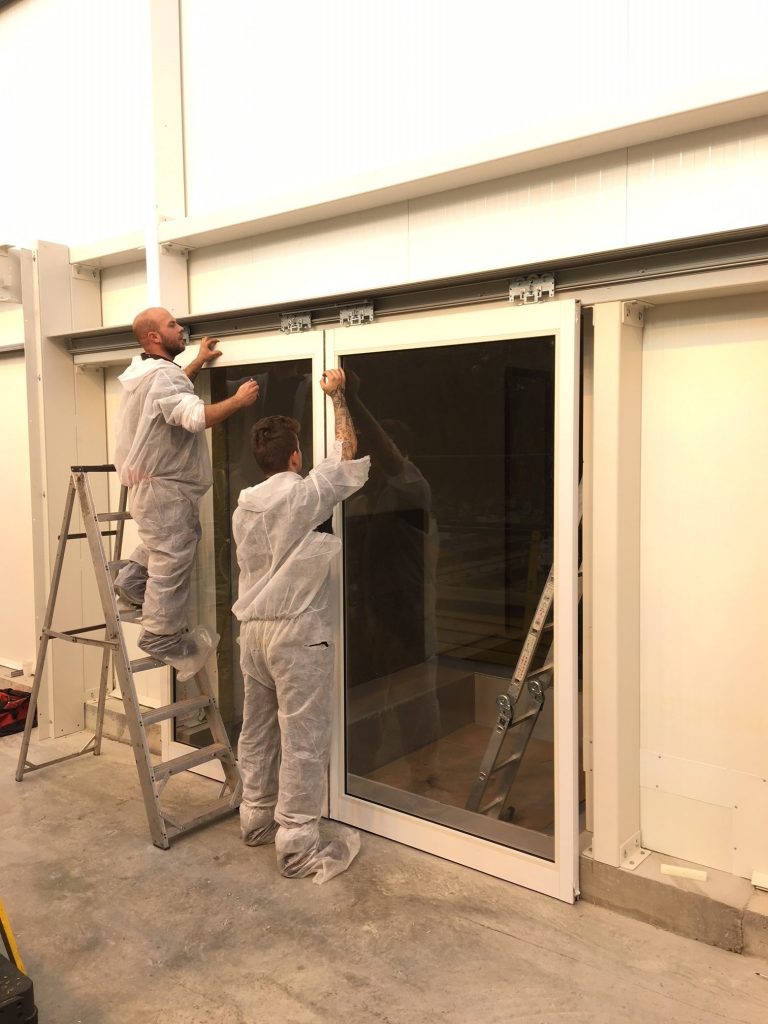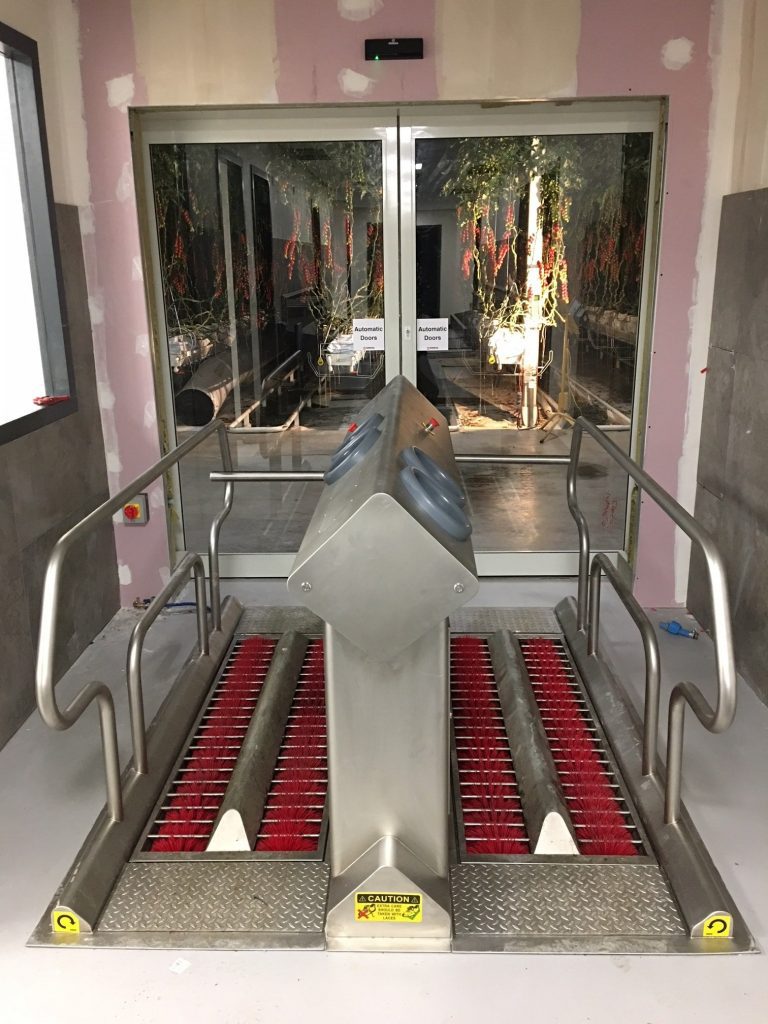 Meanwhile, installed behind the Bi-Parting Sliding Door is the Wash Station, and in front of the glass door was a fire shutter.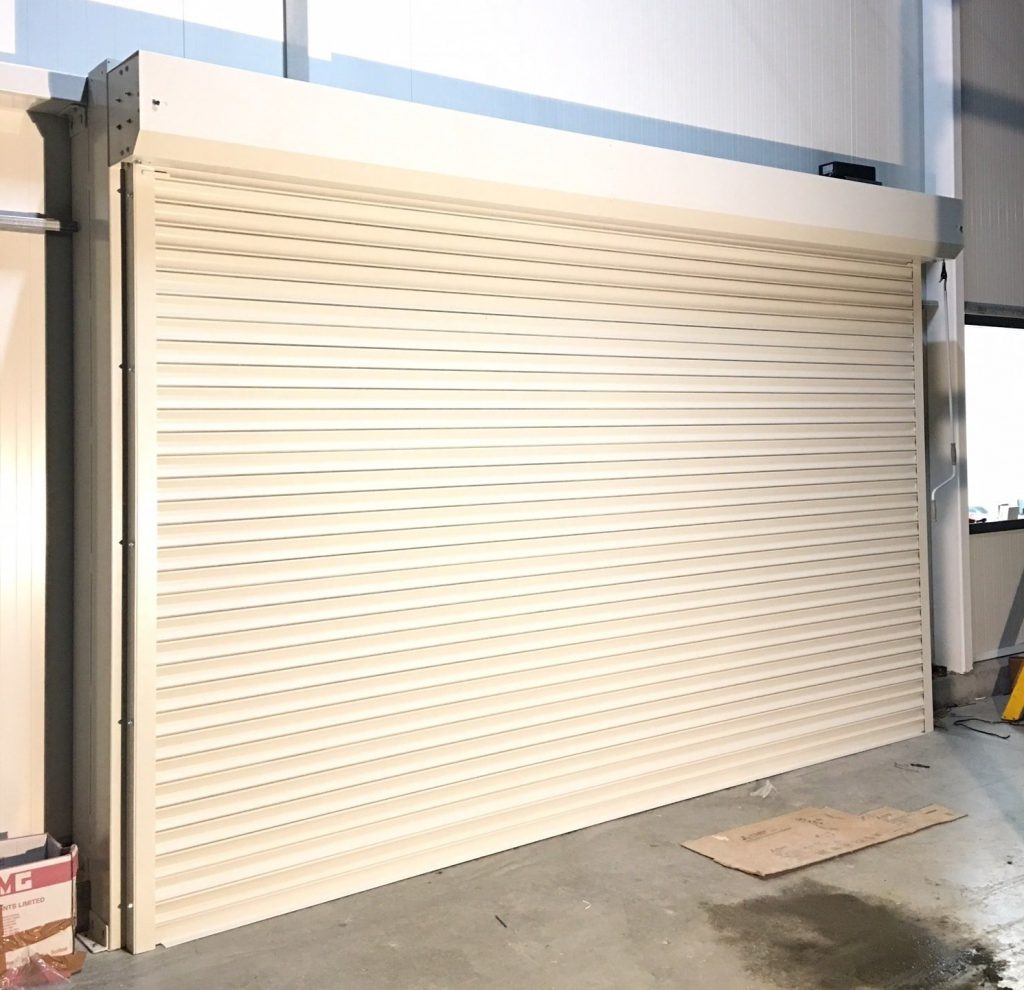 All installations are complete, resulting in a very attractive addition to the building.  Furthermore, it provides adequate fire security to the greenhouse areas.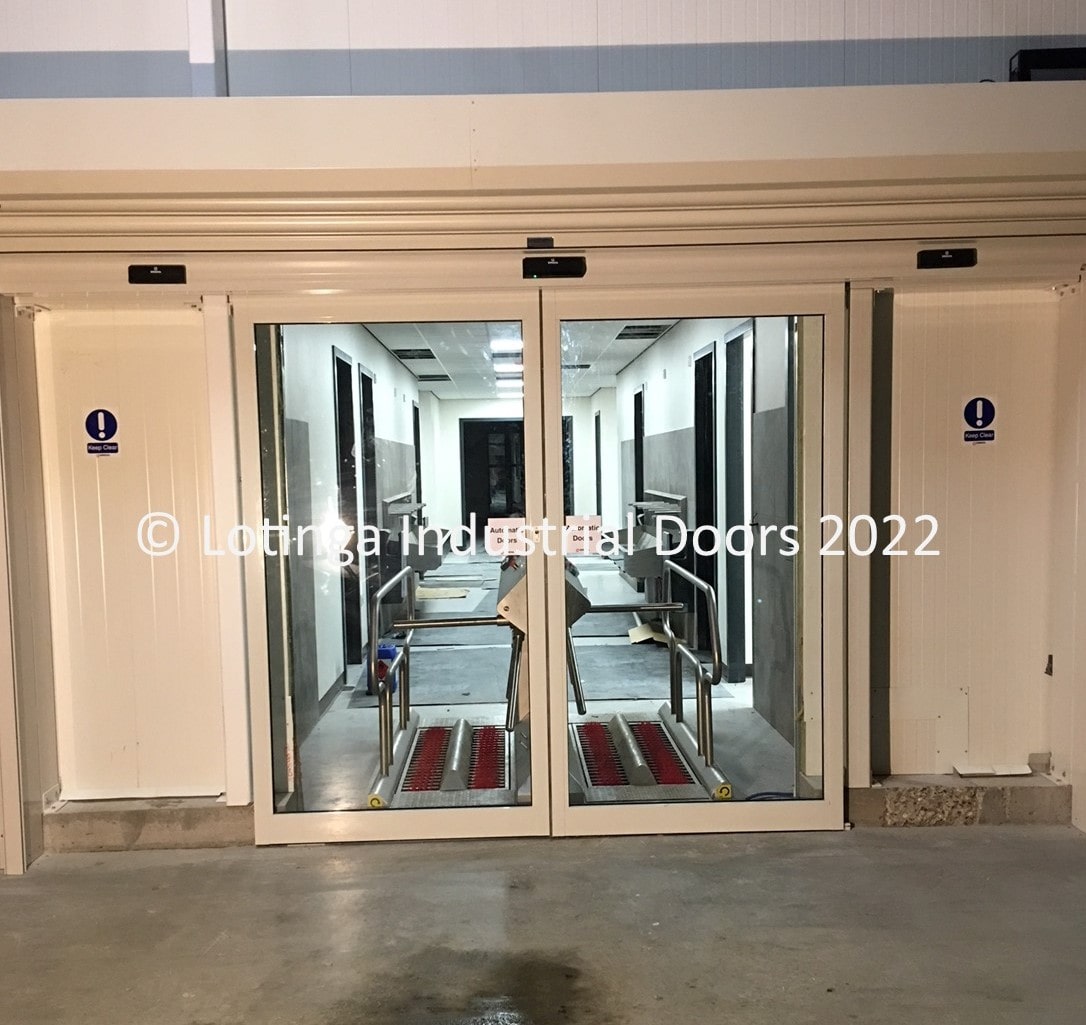 ---
Maintenance
Once installation is complete, don't forget maintenance.   It would be best if you service all your industrial doors at least once a year.  To help customers keep up to date, we offer a Service Agreement Facility.  The Agreement provides discounts on repairs.  For more information or a no-obligation quotation, contact us.
---
How Can We Help?
Would your premises benefit from a Bi-Parting Sliding Door or similar installation to this one?  Maybe you have other requirements that we could help you with?
or
Click On Our Online Form for a No Obligation Quotation.
---