If you are looking for solid, attractive looking doors for your premises in Kent, London, Sussex or Surrey; then Sectional Overhead Doors could be the answer.
Operated either manually or electrically; they come insulated as standard, and, with or without vision panels.
"Have used Lotinga doors for a number of years now and must say they are a very good. They offer a complete service which is always prompt and efficient."
Sectional Overhead Doors run on adjustable galvanised roller carriers bolted to each panel; In addition, they are mounted on the top of the door on galvanised steel plates and bearings with helical springs; as a result this provides smooth and quiet operation.
Vision Panel Doors are made from extruded aluminium sections, and we can supply them with either a mill finish or anodised.
A more attractive finish such as powder coating is available.; Which comes in a range of colours.
---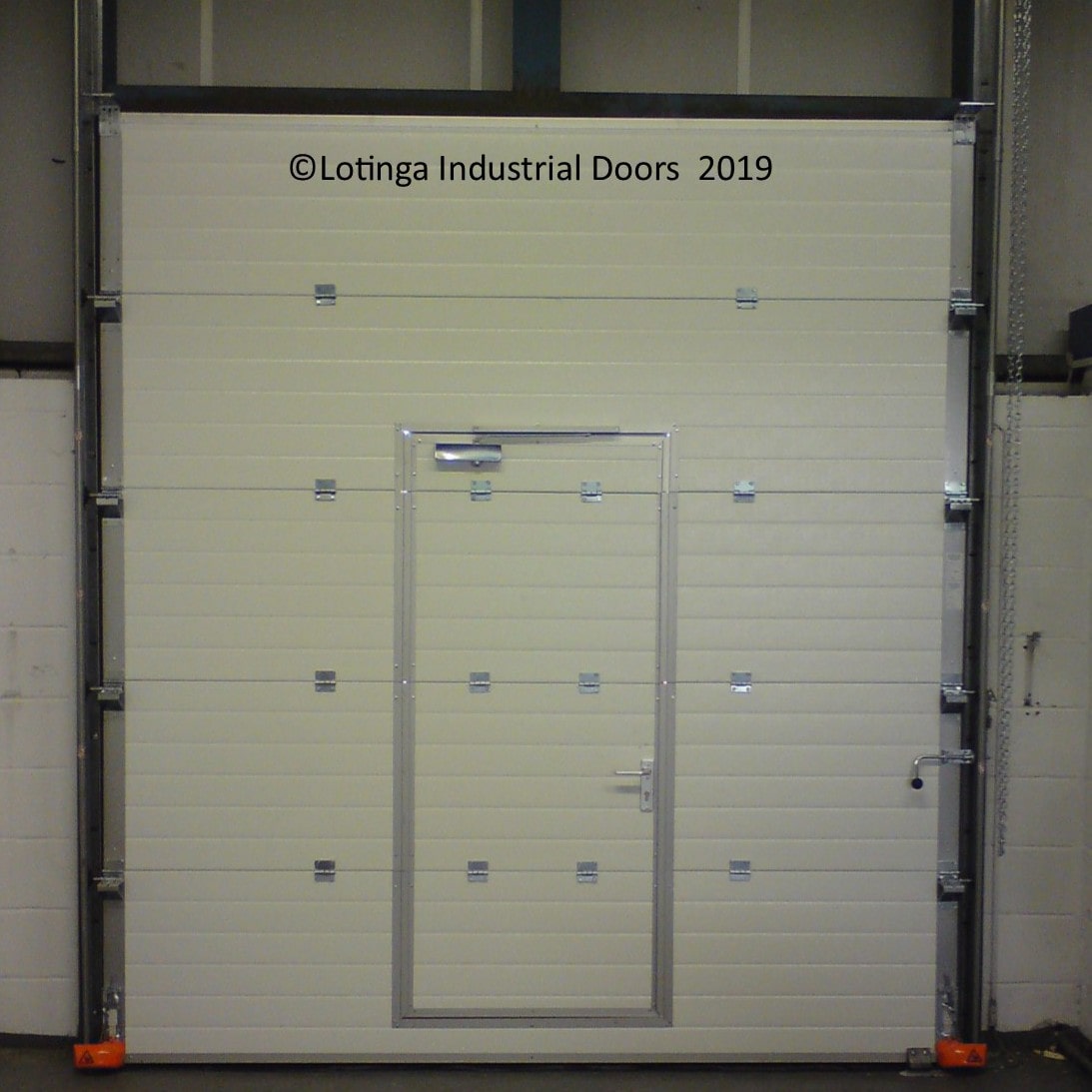 Note!  You will need a certain amount of ceiling space to accommodate these doors.
Manual Operation
Usually operated via a continuous haul chain. Manual operation on smaller sectional overhead doors can be by way of pushing up and pulling down.
Electrical Operation
Run on a 3 phase or 240v motor with emergency override in the event of a power failure, all controls have open, close and emergency stop buttons as standard.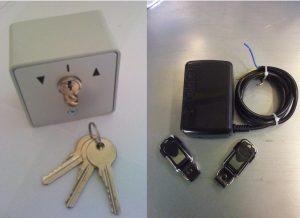 Accessories
You can find details of electrical automation, such as remote controls, on our Accessories page; however, if you are unsure what you require, then call us for professional advice.
Your sectional overhead doors must have some form of Safety device installed, such as a safety brake; details of these can be found on our Safety Systems page or contact us for help.
If you have no other entrance into your premises, instead of opening your sectional overhead door every time, a wicket gate maybe your best solution.  Click on our Wicket Gates page for details of integral pass doors, or call us for advice.
---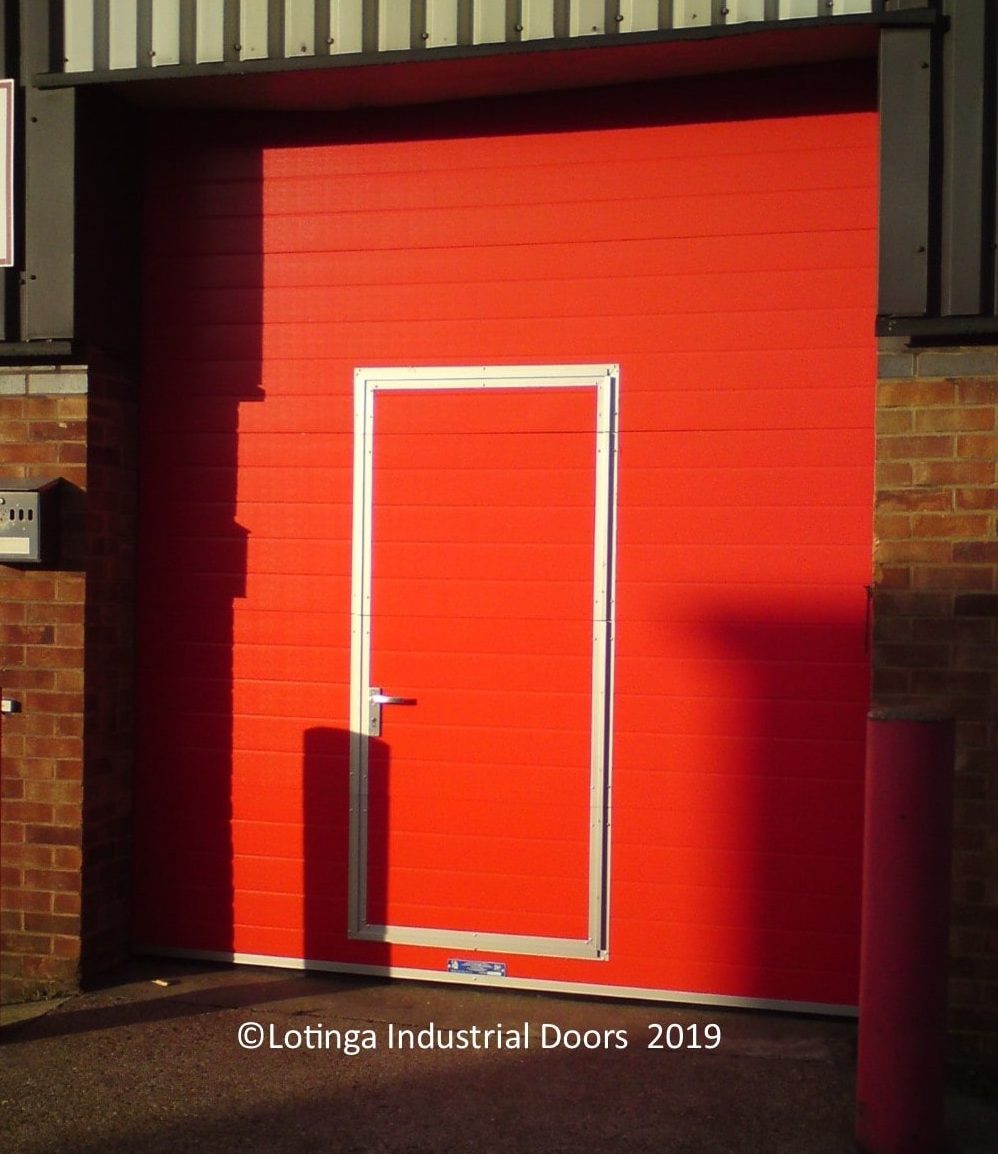 Insulated Sectional Garage Doors
Sectional garage doors act as a barrier against the cold.  The insulated panels consist of high-density CFC free polyurethane foam between steel sheets with a thermal break at each joint, as a result, these doors are thermally efficient.
The insulated doors are available in 40mm, 50mm and 80mm thick panels depending on the degree of insulation you require.
---
Safety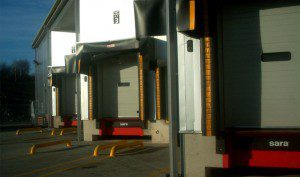 These doors are machines and safety is of the utmost importance.
See our Safety and Legal page for information on what maintenance the law states is your legal obligation.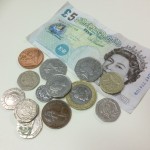 Maintenance Discounts
Attend to a fault as soon as possible!  Avoiding a repair can lead to further damage and a more costly repair as a consequence.  
Lotinga offers a Service Agreement Facility to help you keep your doors running reliably and safely. In addition, it entitles you to discounts on servicing and repairs.
Check out our Service and Discount Page below to learn more or contact us for a Service Quotation.