Eco Strip Roller Door - A PVC Strip Door With a Difference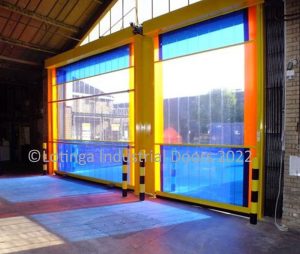 Looking to reduce the amount of heat escaping from your premises and cut the cost of rising heating bills?  
Lotinga can help!
We have designed the Eco-Strip, the first of its kind in Automated PVC Strip Curtains.
Combining a PVC Strip curtain with High-Speed Activation but at half the cost of a traditional High-Speed Door.
Covering Kent, London, Sussex and Surrey, Lotinga strive to provide the most professional advice to give the best choice for your opening.
"The job was done as per arrangement with no problems"
PVC Strip Curtains
Sliding PVC Curtains are effective for reducing noise levels and heat loss. In addition, they help prevent the passage of birds and insects into your premises but allow easy access for pedestrians and vehicles.
We can increase airflow by providing perforated strips, and sliding curtains are available.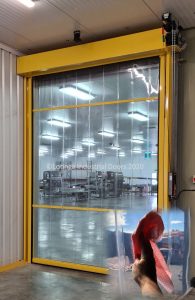 Reduce Contamination
With the Eco-Strip PVC Door, contamination can reduce.  Unlike loose PVC Strip Curtains, we weld each strip together.  As a result, it helps keep draughts to a minimum and light is kept to a maximum. Furthermore, it is easy to wash down
⇐ You can view the particular project to this door here.  Installed within a Cold Storage Building.  An ideal solution is to divide the old cold store from the new extension.
---
Crash Doors
An alternative to PVC Strip Curtains.  Very durable.  Made of either rubber or PVC panels with clear PVC sections.  Self-closing, ensuring minimal heat loss whilst allowing easy access for both vehicles and pedestrians.
We can increase airflow by adding perforated strips, and sliding curtains are available.
---
Arm Barriers
Automatic and Manual Vehicle Control Barriers.  Various access control options and barrier types are available.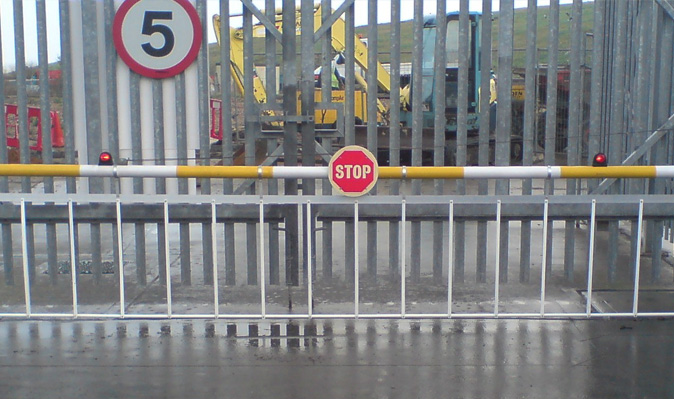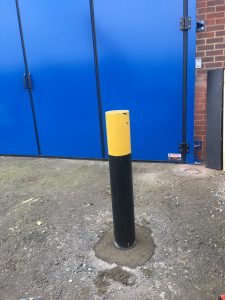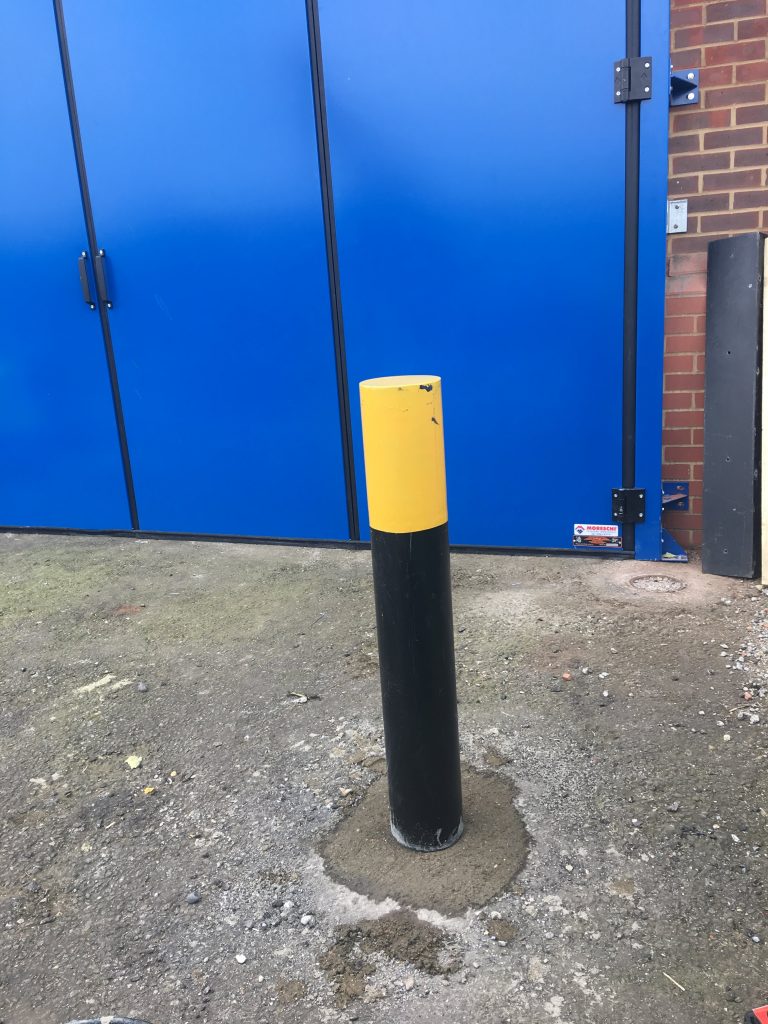 Static Bollards help to keep doors and buildings protected from accidental vehicle damage.
Retractable Bollards provide the same level of protection as Static ones with the exception of being removable.  They can be installed in front of a door to act as a Ram Raid Protector.
---
Ram Raid Barrier / Storm Bar
External Ram Raid Barrier
A removable barrier to protect against Ram Raids.  Locked in with the use of pin locks and removed by lifting off.
Designed by Lotinga Industrial Doors and our part of our Door Safety System Range.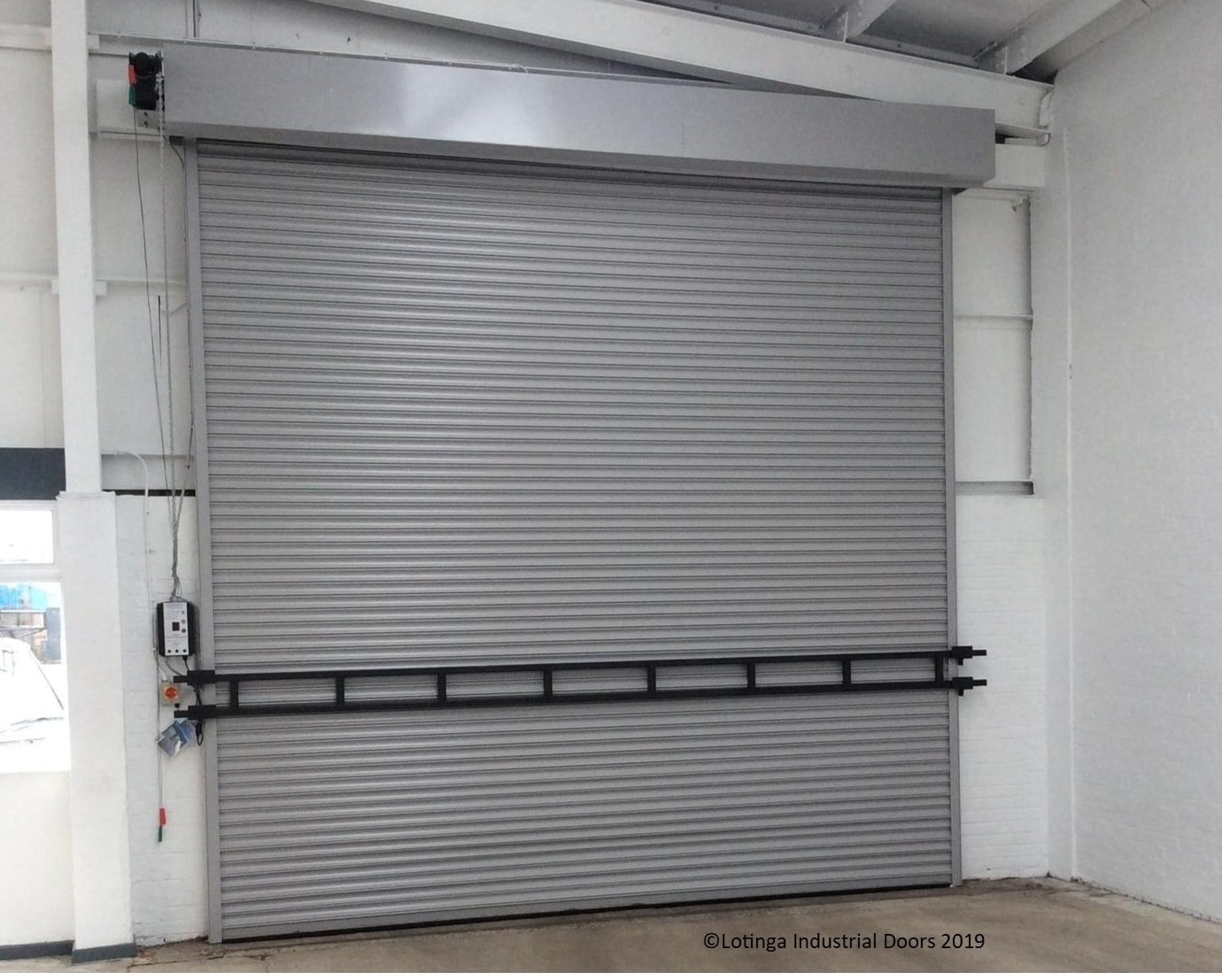 Ram Raid Barrier / Storm Bar
Also designed by Lotinga, this acts as a Ram Raid Barrier.  In addition, you can also use it as a storm bar.  It helps to stop the door from blowing in during storm conditions.
You can remove the bar by lifting it.   Alternatively, mount it to swing out against a wall.  It is also suitable for internal as well as external installation.
---
Maintenance Discounts