Project:
Fast Action Doors Installation
Size:
Various
Type:
Inverter - Dual 3 Phase / 240v Electric
Location:

 
Kent
Fast Action Doors Installation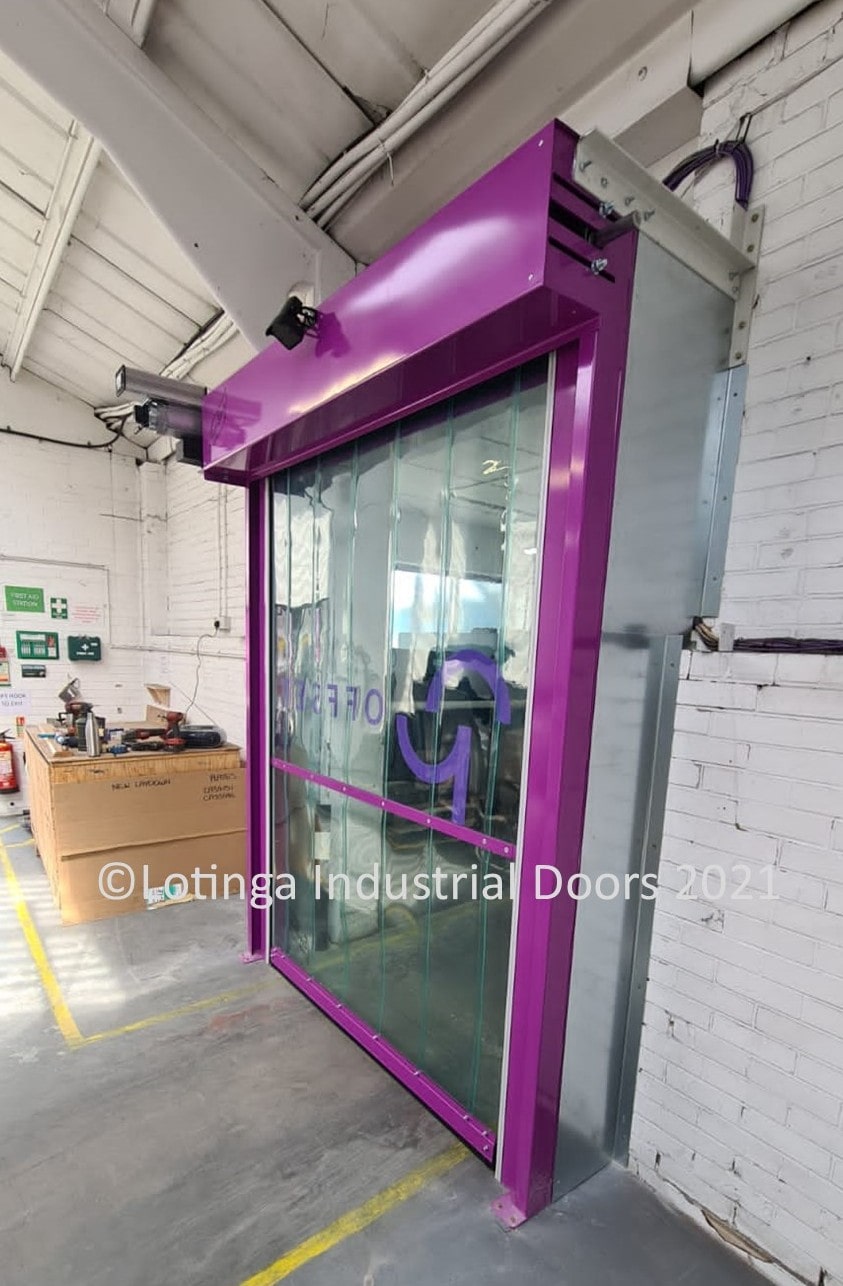 This customer had a problem with dust blowing into their printing room and affecting the machines. An airlock corridor was needed to minimise the amount of dust coming in.
Personnel use these particular openings.
However, they were not suitable to fix all the way around. A fast action doors installation using our Eco-Strip high-speed doors was the solution.  
Our Eco-Strip doors can be self-supporting if necessary; therefore, this particular fast action doors installation fixes to the top and bottom of the opening. Then, side and top infill panels give a tidy finish.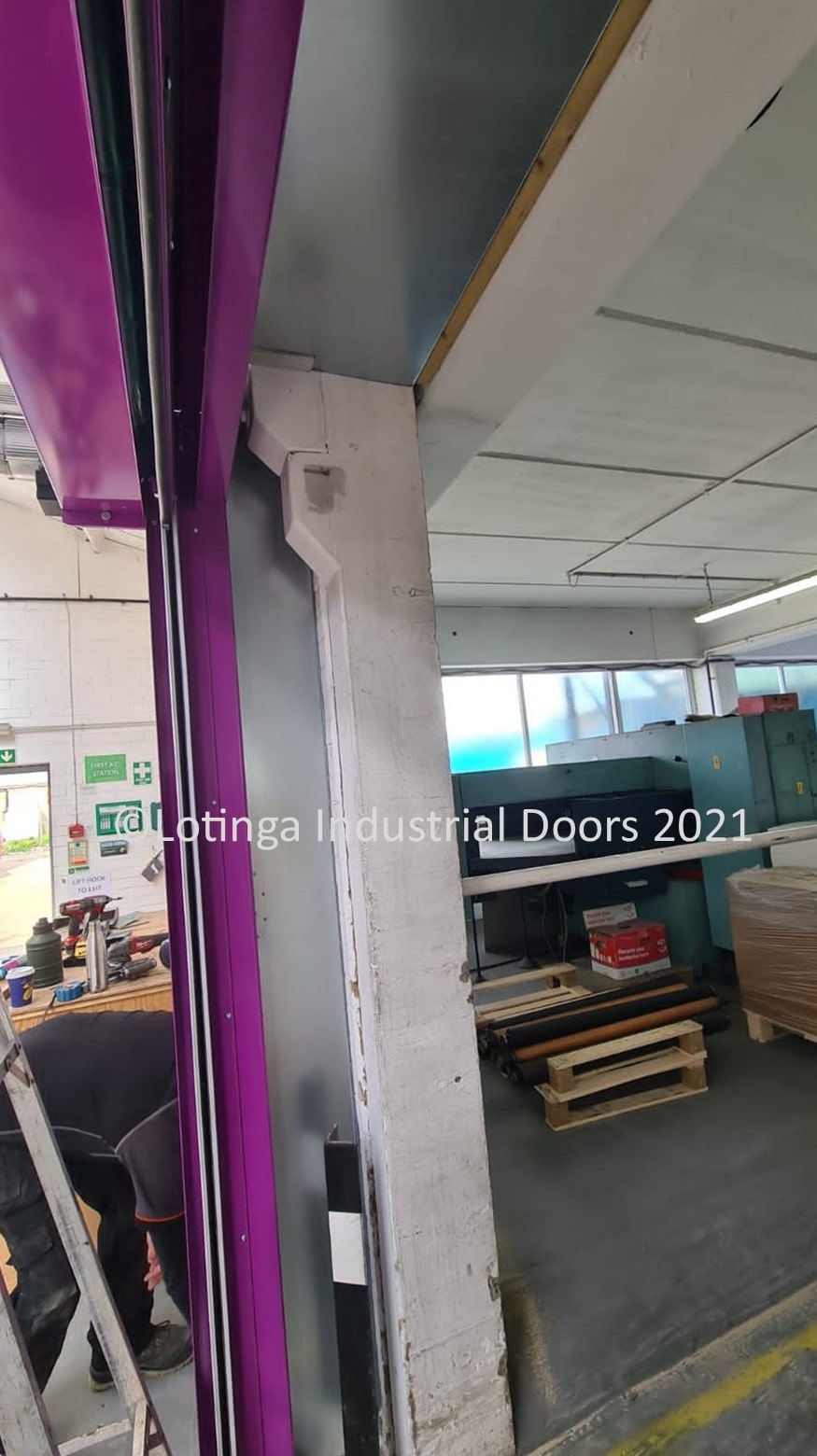 We added Motion Sensors to pick up personnel wanting to pass through. Sensors allow the doors to detect a person approaching and raise automatically. The invertor motors on the doors mean the customer decides if they want them to run on either 240v or 3 phase electricity.
Because the doors are high speed, as a safety feature, light barriers are placed inside the door guides to pick up any obstruction within the door opening; These force the doors to stop travelling down and go back up.
The airlock arrangement works by allowing one door to rise, but only after the other door has closed. 
As a result, the customer was avoiding the wind tunnel effect they had previously been experiencing.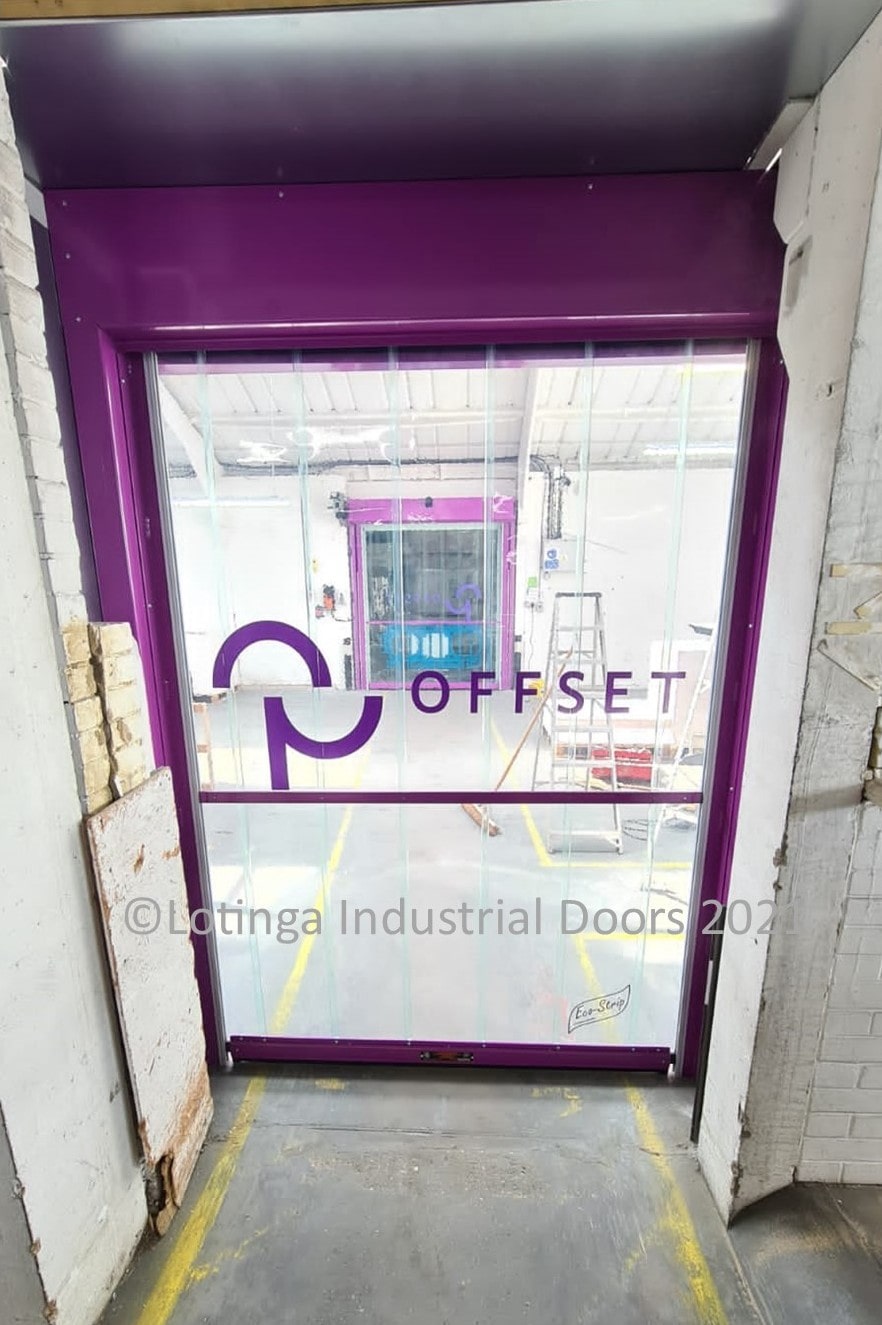 The customer wanted their corporate colours within the door design, as well as their company logo. So, the doors have a purple powder-coated finish.  And to finish off, some attractive vinyl signwriting.
Designed to your specification, our fast action doors can have any combination of colour frames and curtains to suit your corporate style.
In addition, maximum light was of the utmost importance; therefore, fully transparent curtains allow as much light as possible.
Fast Action Doors Installation in Action
---
We will always try to find the best solution to your problem.
or
Click On Our Online Form for Advice and a No Obligation Quotation.