Project:
Acoustic Bi-Folding Door
Size:

 
4970mm wide x 5080mm high
Type:
Manual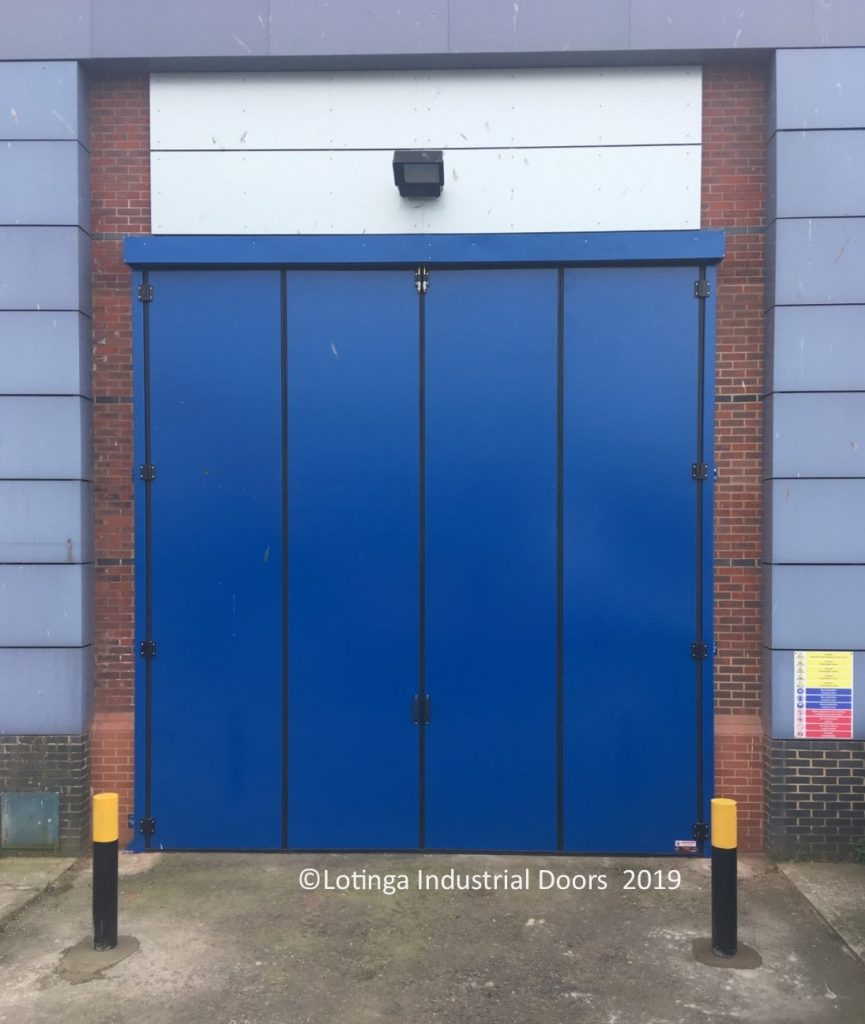 DB40 Acoustic Bi-Folding Doors
We installed Acoustic Bi-Folding doors on a Power Station.   Due to the plant operations, residents were unhappy with the noise generated.
An acoustic door was already in place;  however, it was not sufficient for noise control.  Therefore,  we installed another acoustic door in front of the existing one.  As a result, we rectified the problem.  More importantly, residents were happy.
To avoid impact damage from vehicles, we added steel bollards.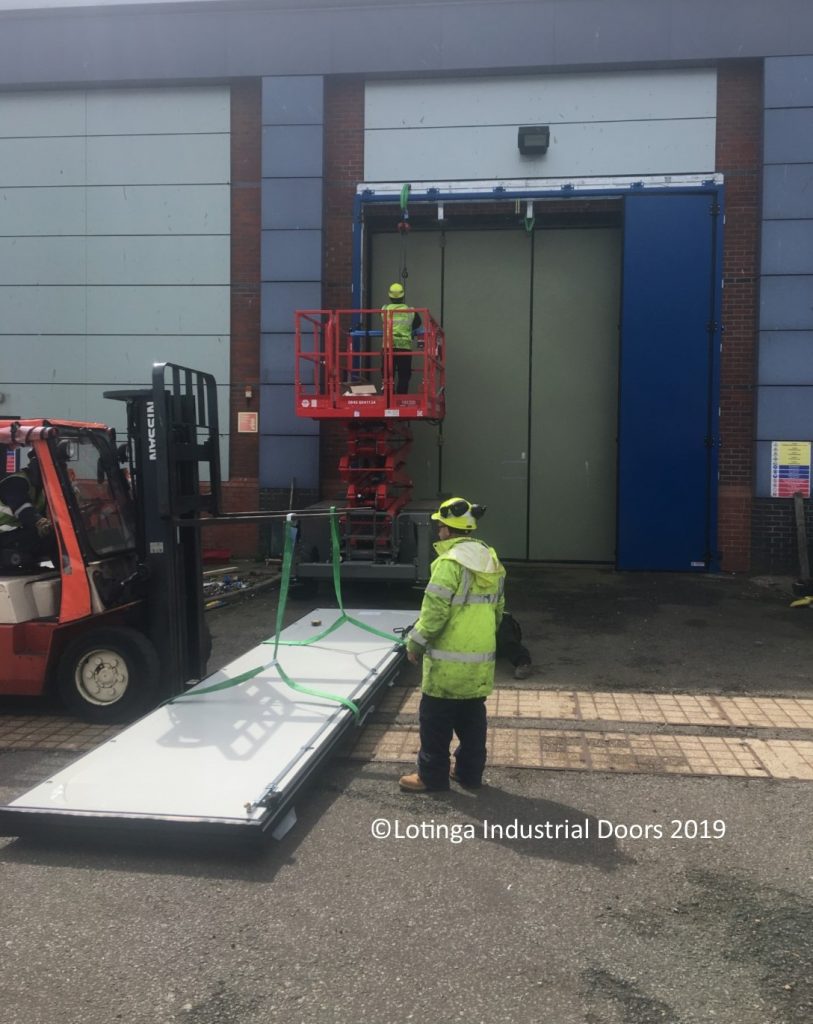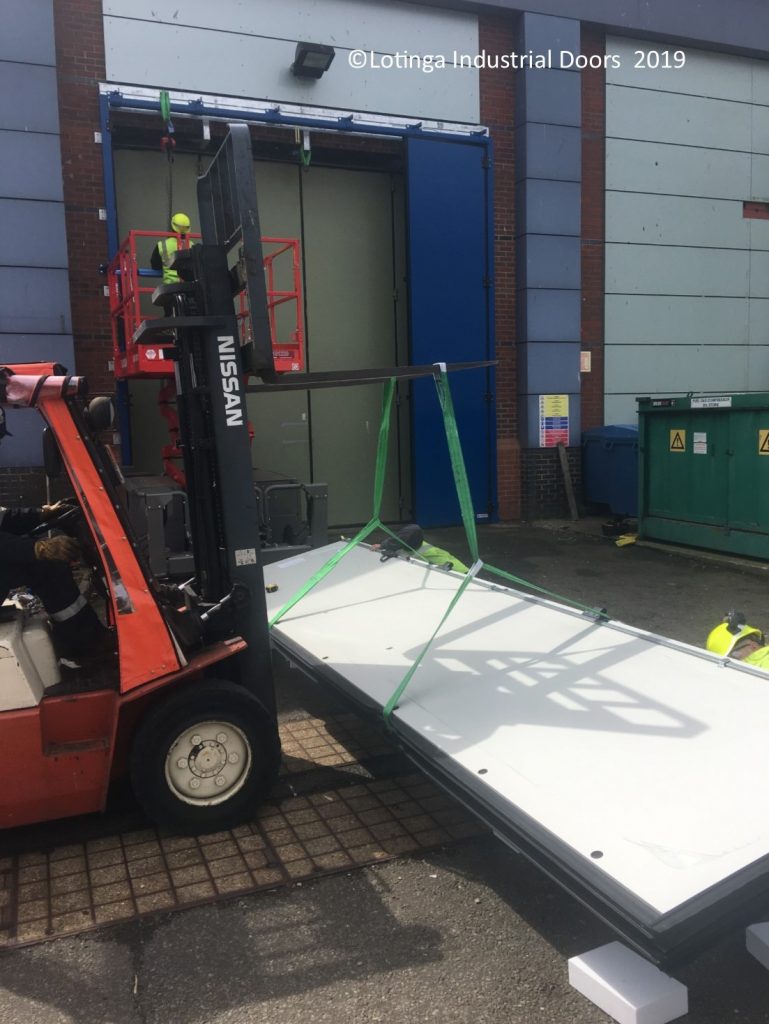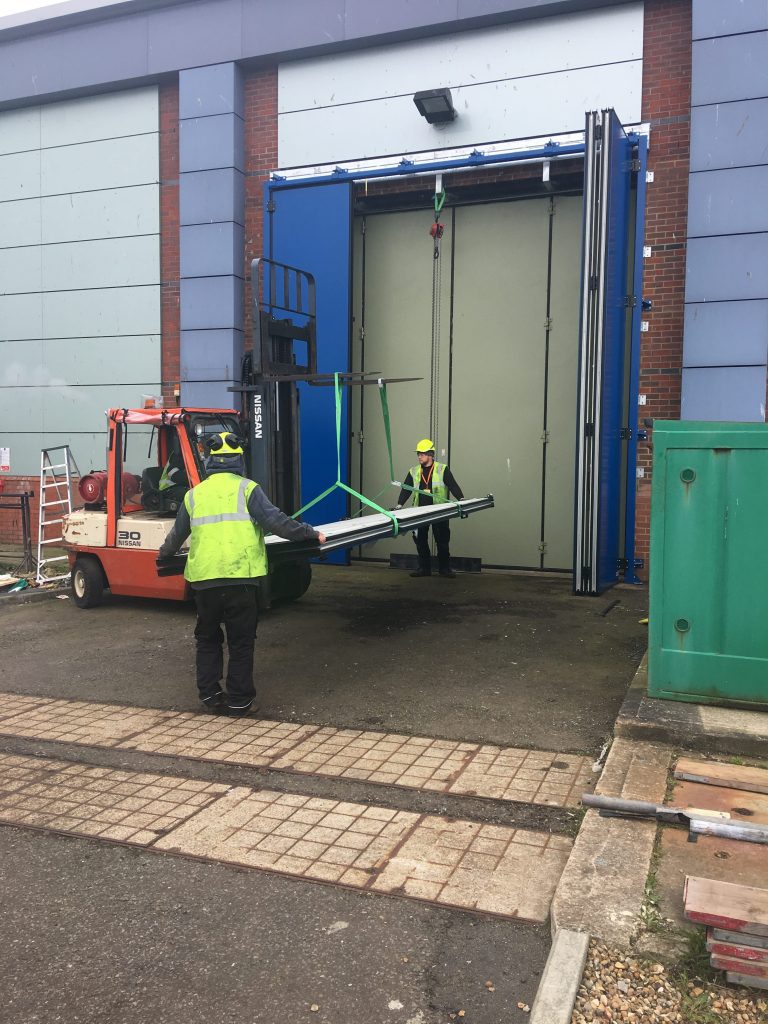 The Door starts to take shape as panels go in.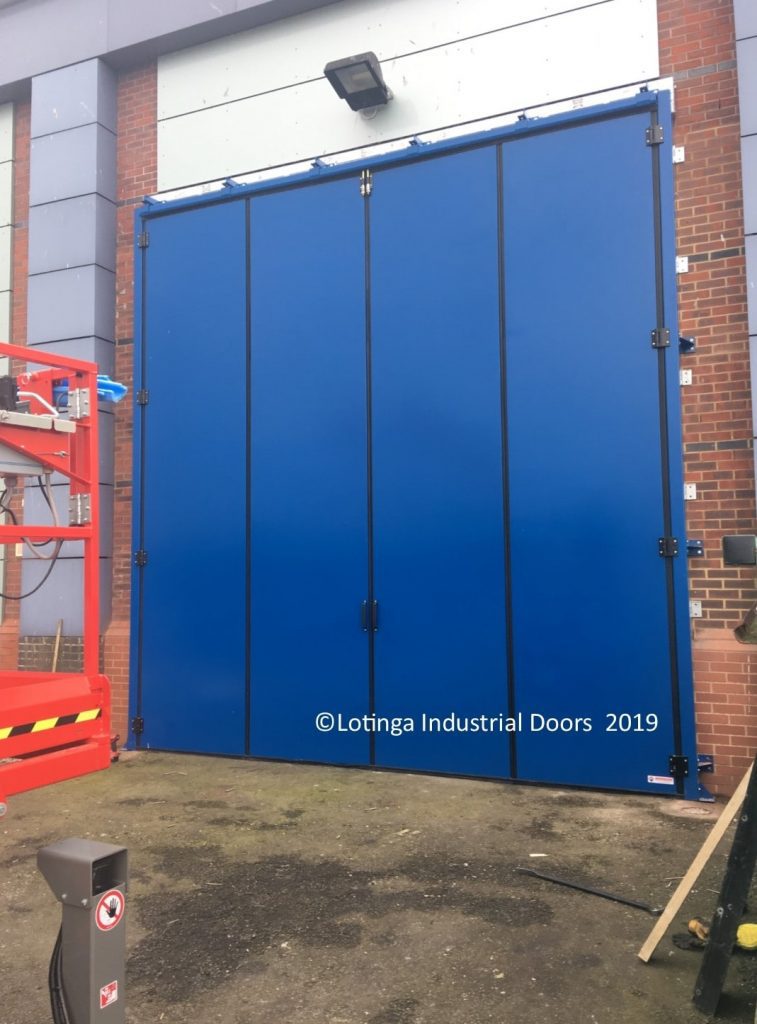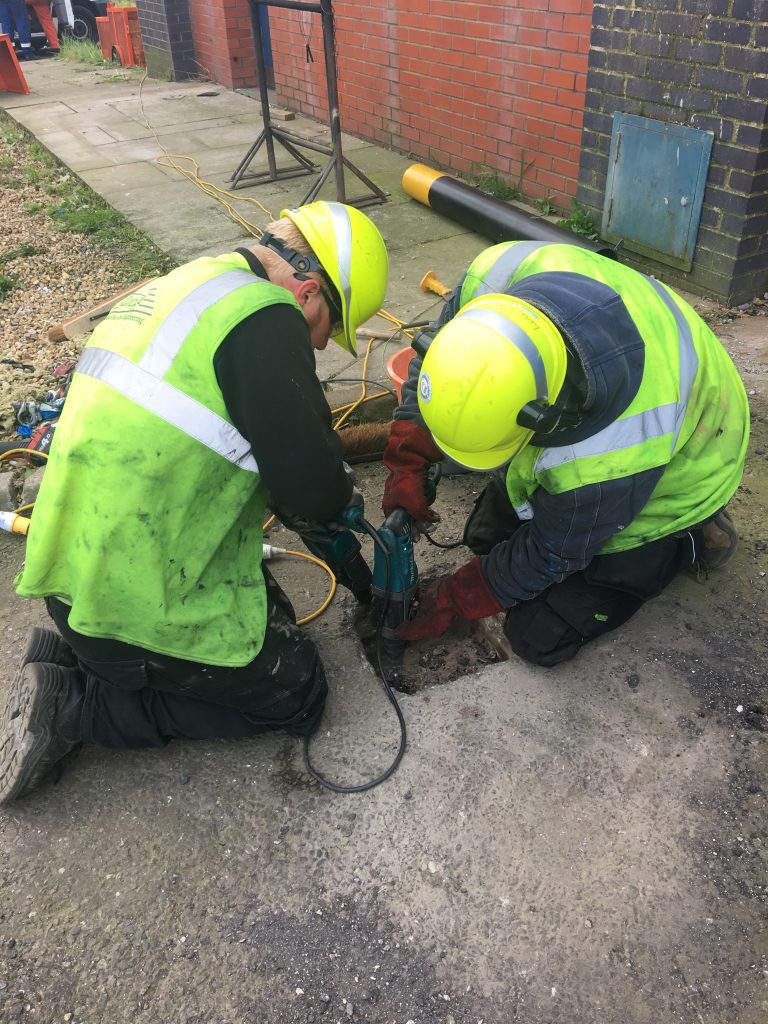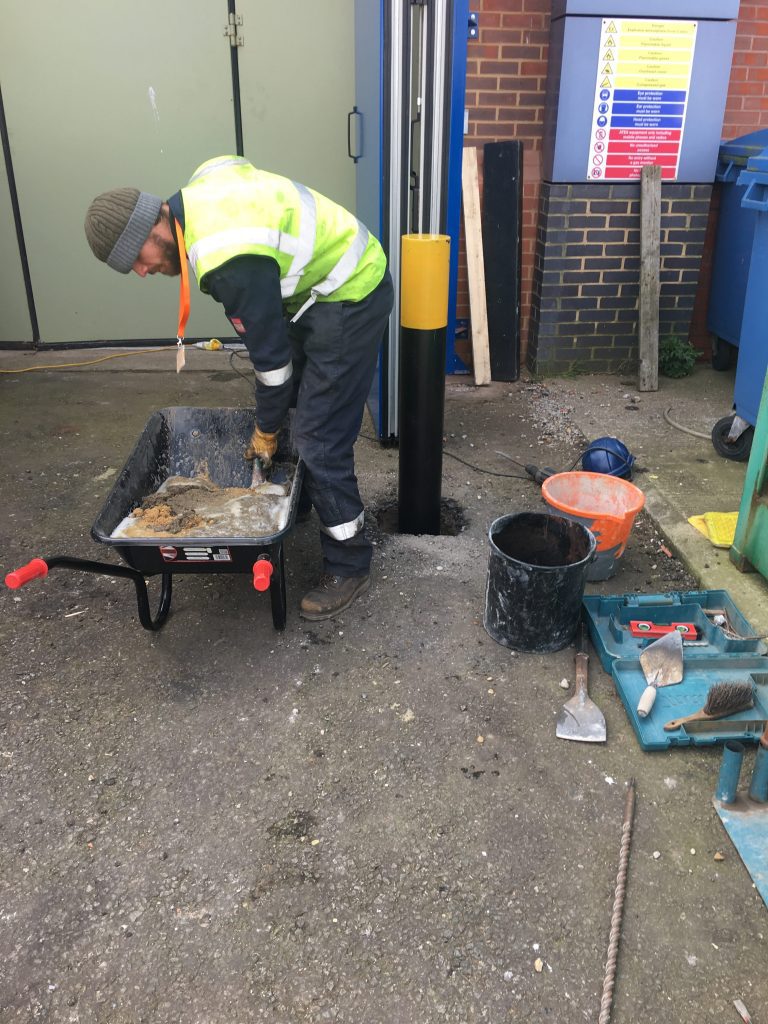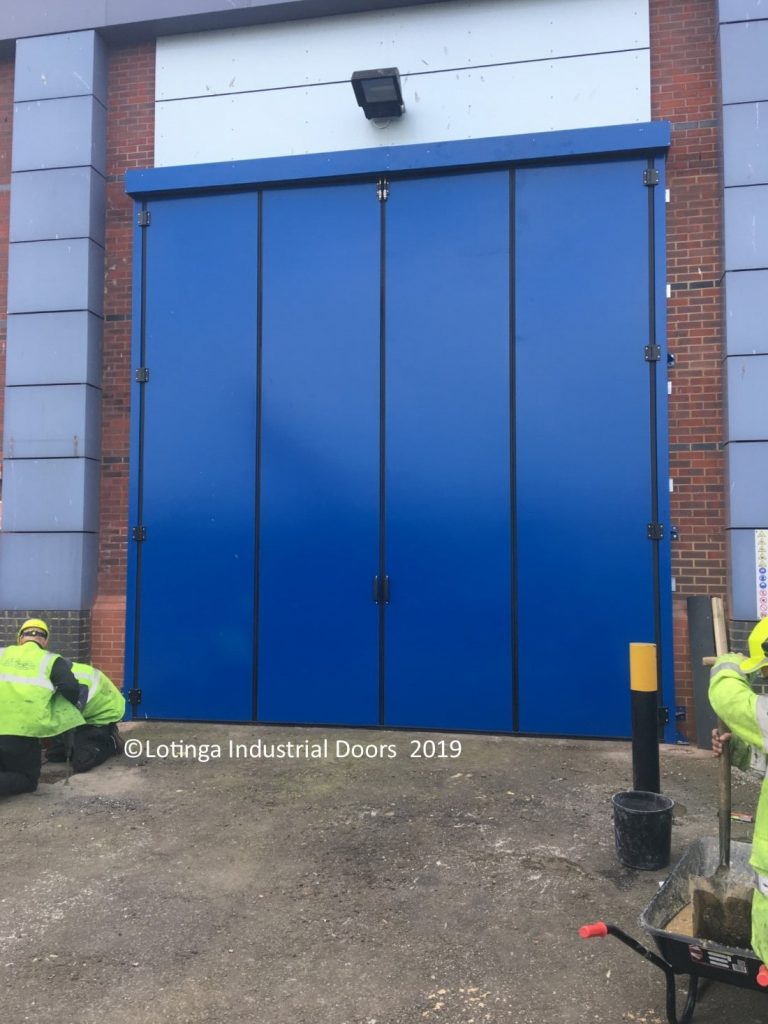 Steel Bollards Were Concreted In.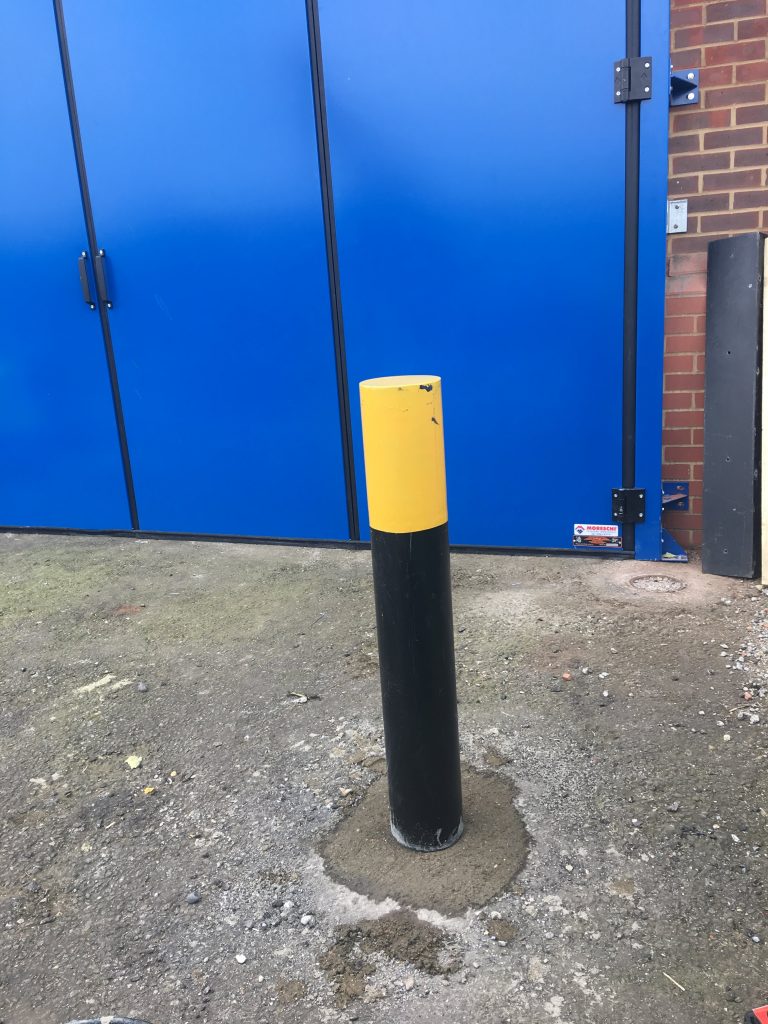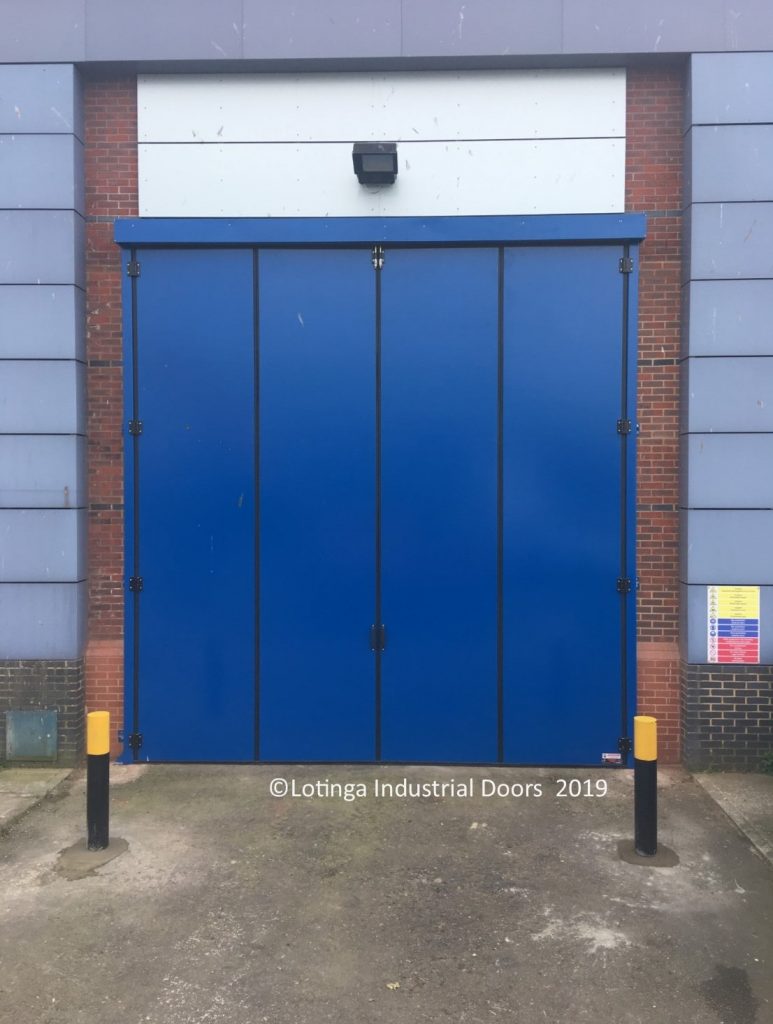 Maintenance
Regular servicing helps to ensure the smooth running of industrial doors.  In addition, it is also Health and Safety Law.  Contact us if you would like more clarification on this.
To aid customers in meeting their legal obligations, Lotinga offers a Service Agreement Facility.   Not only does it entitle the holder to discounts on scheduled repairs, but above all, it helps to ensure the safety of personnel using the openings.
Door and Bollard Installations Complete.  An attractive installation, but above all, providing the required sound insulation.
---
How Can We Help?
Is this project of interest to you?  Would you like a price on something similar?
Please Call Us for a no-obligation quotation.  Alternatively; complete our Online Enquiry Form