Project

:

Twin Speed and Shutter Doors
Door Size:
2250mm wide x 3500mm high
Type: 
3 Phase Electric
Location:

Haywards Heath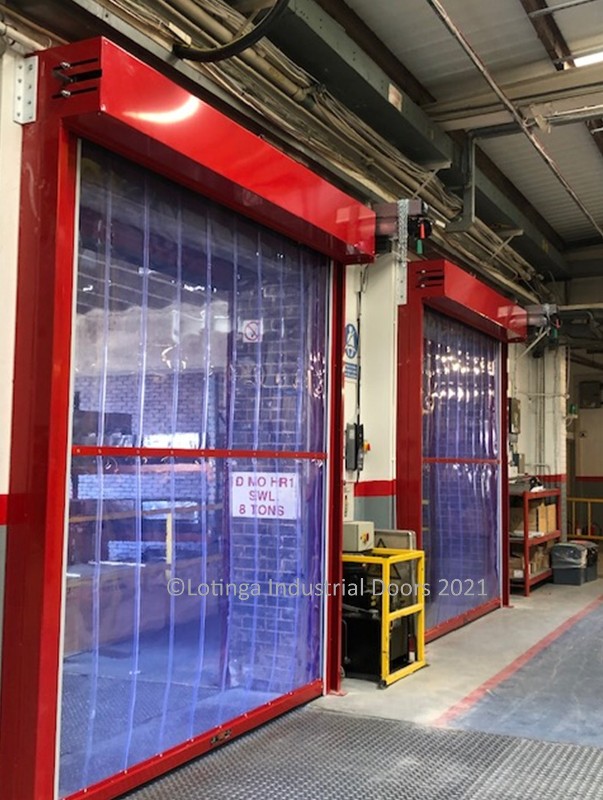 Speed Doors and Shutters Installation
This customer needed to relocate machinery to another location.   The machines were a form of test rig and, as such, temperature-sensitive.  They already had some of our Eco-Strip Fast Action Doors in other areas, so they knew what doors they needed.  Specifically, Speed Doors and Shutters. 
Usually, we would carry out a dual installation;  However, there was insufficient space for a dual door set up on the inside.  So, we installed the fast action doors internally and the roller shutters externally.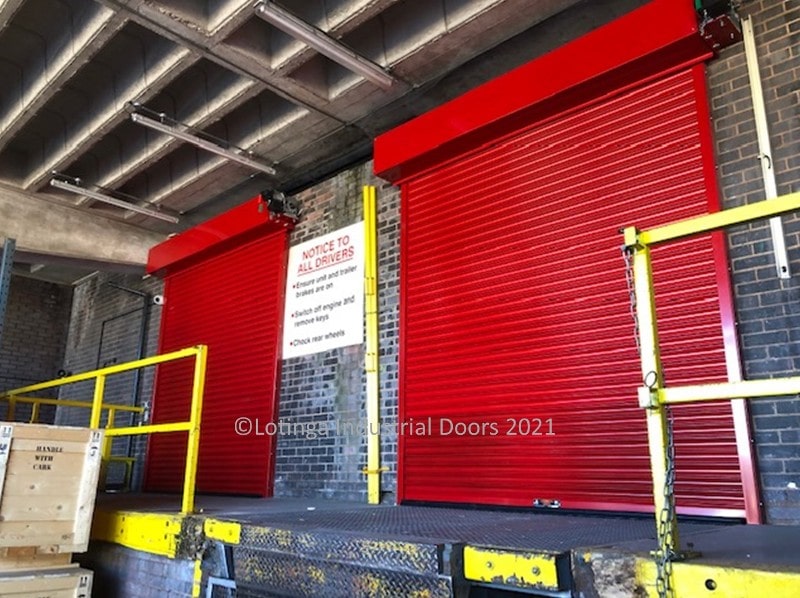 We placed the roller shutters outside with the dock levellers. 
They were constructed from a standard 22 gauge steel curtain, finished in an attractive red.
The shutters provide security, and the speed doors help keep in the heat.
Safety systems include light barriers on the Eco-Strip doors and safe edges on the roller shutters. 
Click here for more information on door safety. 
The doors are powder coated in the customers' corporate colours, and as a result, they make an attractive and valuable addition to the premises. 
For further details on door accessories and finishes, please click here.
Are you in need of a similar door set up?
Alternatively; Click On Our Online Form for a No Obligation Quotation.