Project:
Industrial Door Work - Phase 2
Size:
Various
Type:
3 Phase
Location:

 
Norwich and Bury St Edmunds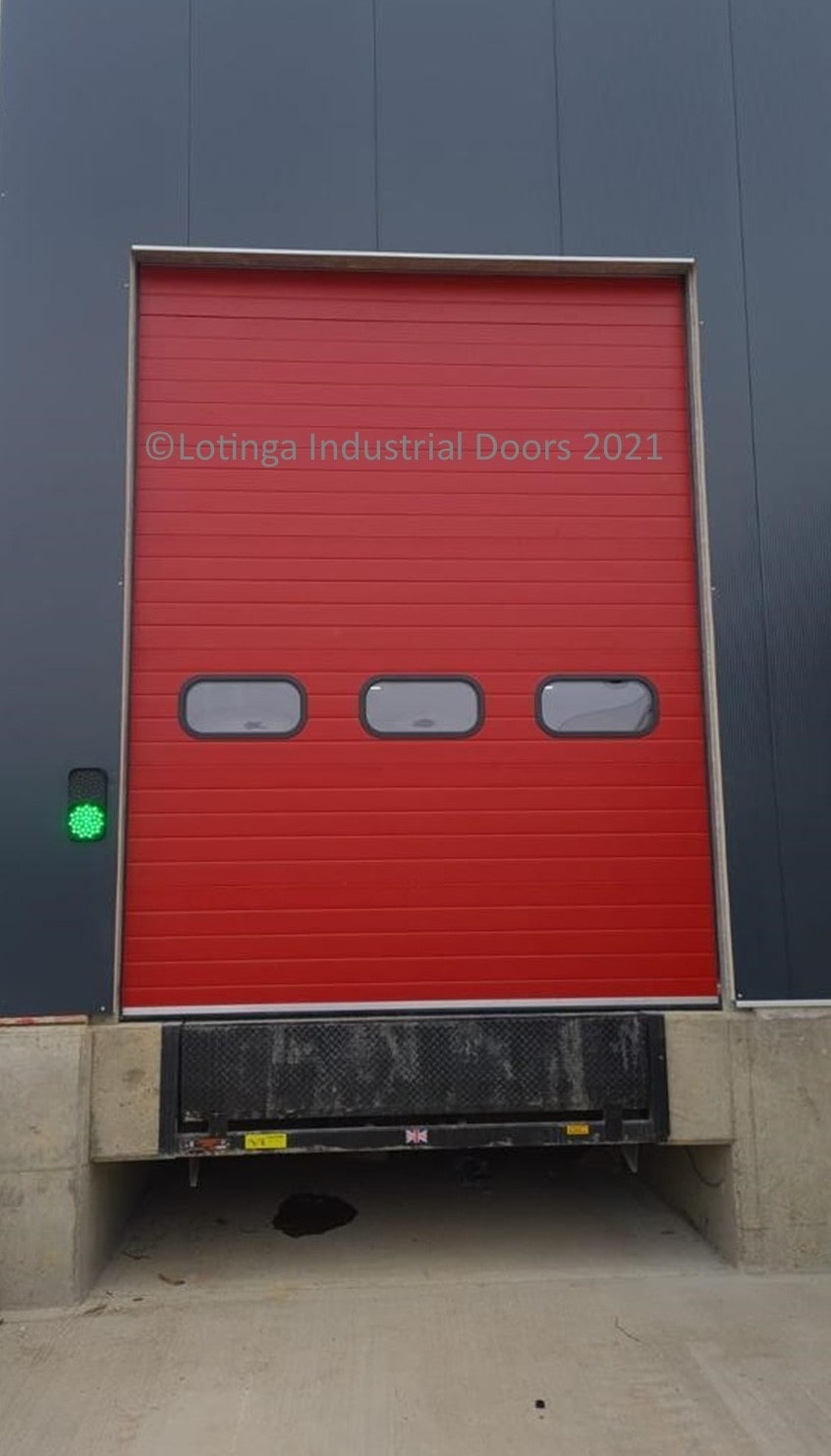 Phase 2 of the Industrial Door Work is now complete. This second phase involved Sectional Overhead Doors, Dock Levellers and some additional steelwork. The steelwork was necessary because the openings were not quite right and couldn't accommodate the sectional door springs and tracks.
The customer was eager to get the seeded cucumbers, peppers and tomatoes into the greenhouses.
Due to the terrible wet weather, the muddy site conditions were not ideal. However, they managed it!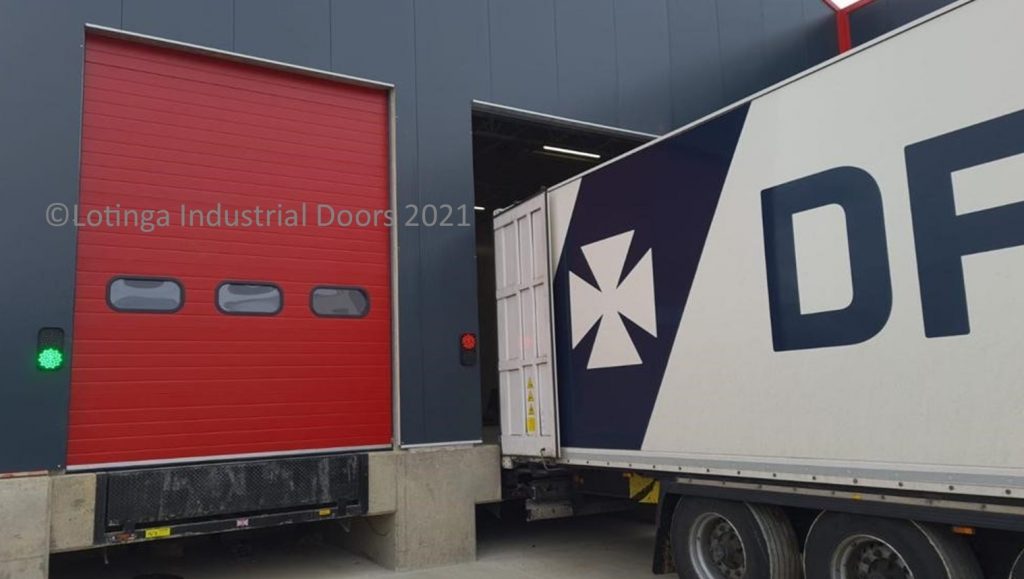 Sectional Overhead Doors and Dock Levellers often go hand in hand on new industrial builds.
Firstly Sectional Doors are an attractive addition to the premises. Secondly, dock levellers are an ideal solution to bridge the gap between the vehicle and the opening.
The 3 phase controls mean the equipment can stand up to excessive use seen in busy loading bays.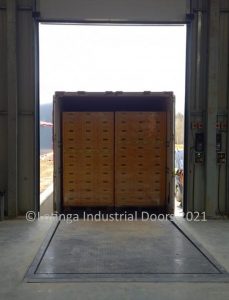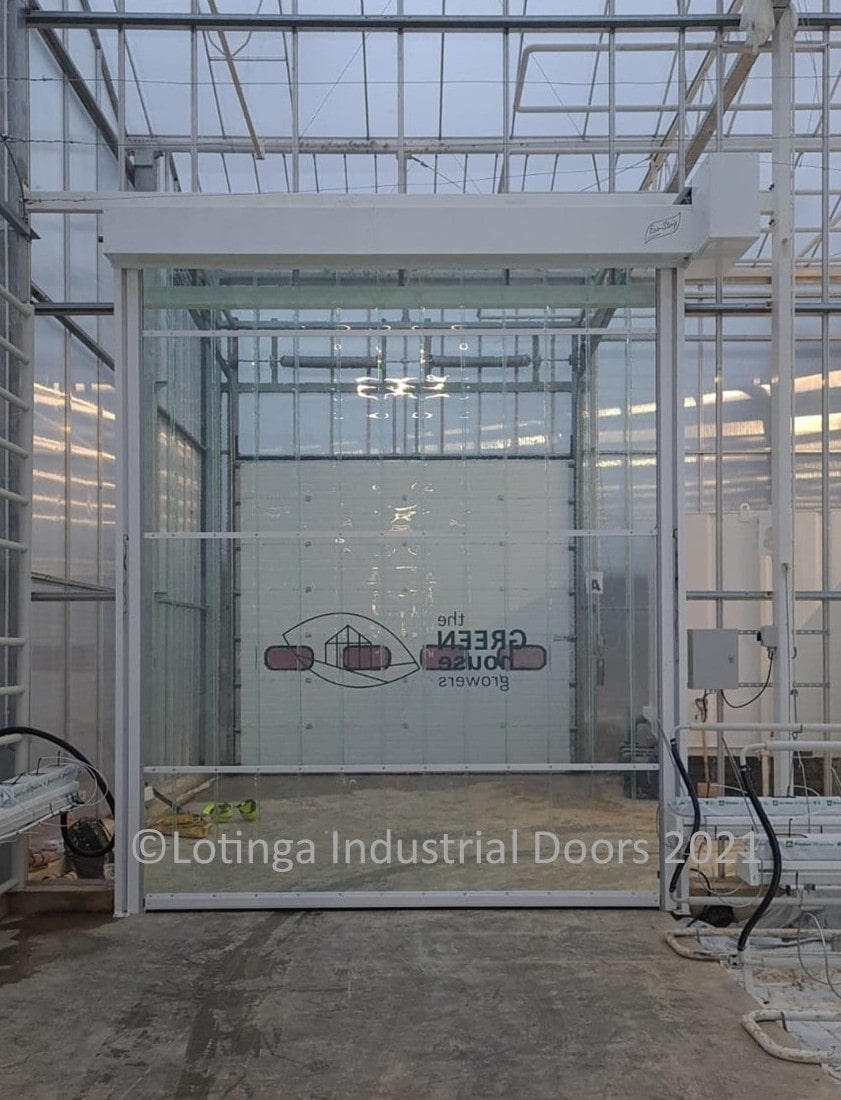 Safety
The opening has traffic lights that warn the drivers when it is safe to move to and from the door.  There are other forms of safety available on our Accessories page.
The sectional doors consist of 610mm deep x 40mm thick Kingspan Fire Safe Panels with rows of vision windows.
The Dock Levellers are the suspended type, with frames cast into concrete and then welded into place. The levellers consist of a hydraulic hinged lip that is capable of lifting up to 6000kg.
In addition, they have a simple one-button operation.
---
To learn more about the doors and services we offer Call Us.
Alternatively, click on our Enquiry Form for a no-obligation quotation