Shutter Door Repairs throughout, Kent, Sussex, Surrey and London.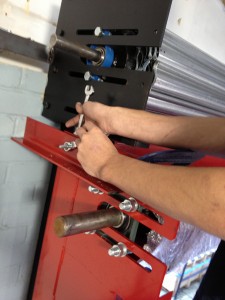 Being manufacturers, we hold many parts in stock; as a result, we can offer a quick turnaround on shutter door repairs.
Don't Put Off a Repair
If a door has developed a fault, do not delay; to avoid damage escalating, have it repaired as soon as possible.  A small fault left unrepaired could become very costly.
"Very quick and reliable service. Well recommended"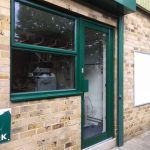 Replacement Over Repair
We will endeavour to repair a door if we can; however; we will advise you if we deem it less costly to replace the door instead.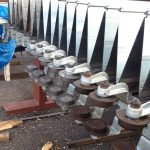 Refurbishment
Sometimes a door is no longer in manufacture; but, has to be replaced like for like.  In these cases, we will endeavour to refurbish the door; however; please be aware this is not always the most cost effective option.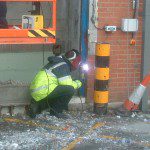 Fabrication Specialists
If it is feasible and cost effective; as fabrication specialists, we will endeavour to repair a door without replacing parts.
Maintenance
It is Health and Safety Law to have industrial doors maintained annually.  For clarification on this point, please contact us; alternatively, visit our page The Law Around Industrial Doors for further information. 
To help our customers uphold this responsibility; discounts are available when signing up to our Service Agreement.  To learn more, either, visit our Service and Discounts page, or, call us for a quotation.