Project:

 Bespoke Media Screen Frame and Protective Roller Shutter
Size:
5350mm wide x 3600mm high
Type:
 240v Electric
Location:

 
Croydon
Bespoke Screen Frame and Protective Roller Shutter
Lotinga strives to provide the best service. 
For this reason, we are always happy to attempt bespoke door fabrication, to achieve the specification the customer requires.
If we cannot accommodate the type of door fabrication you need, we will tell you rather than waste your time.
Here, a digital Sports Score Board was required.  As a result, Lotinga teamed up with a Media Screen Provider to provide a bespoke frame for the new screen.
In addition; the customer wanted the screens protected whilst not in use.  That being the case, we installed a Roller Shutter for the required security
Door Fabrication Installation in Pictures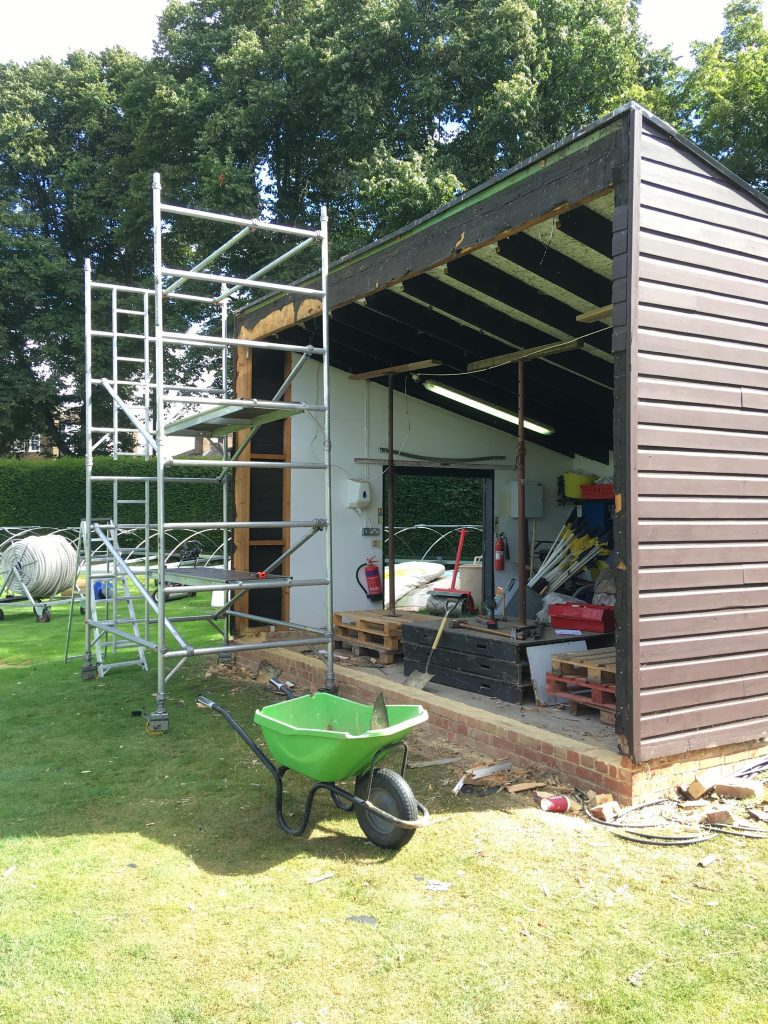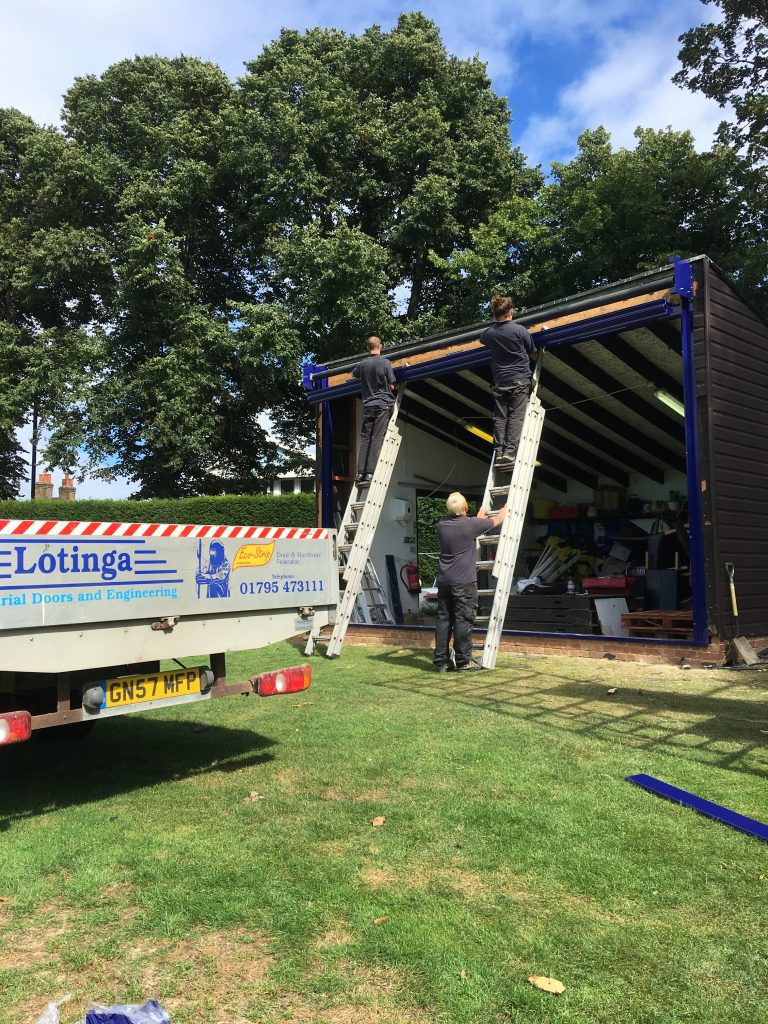 Starting Installation of the Frame. Lovely weather in a very pleasant location.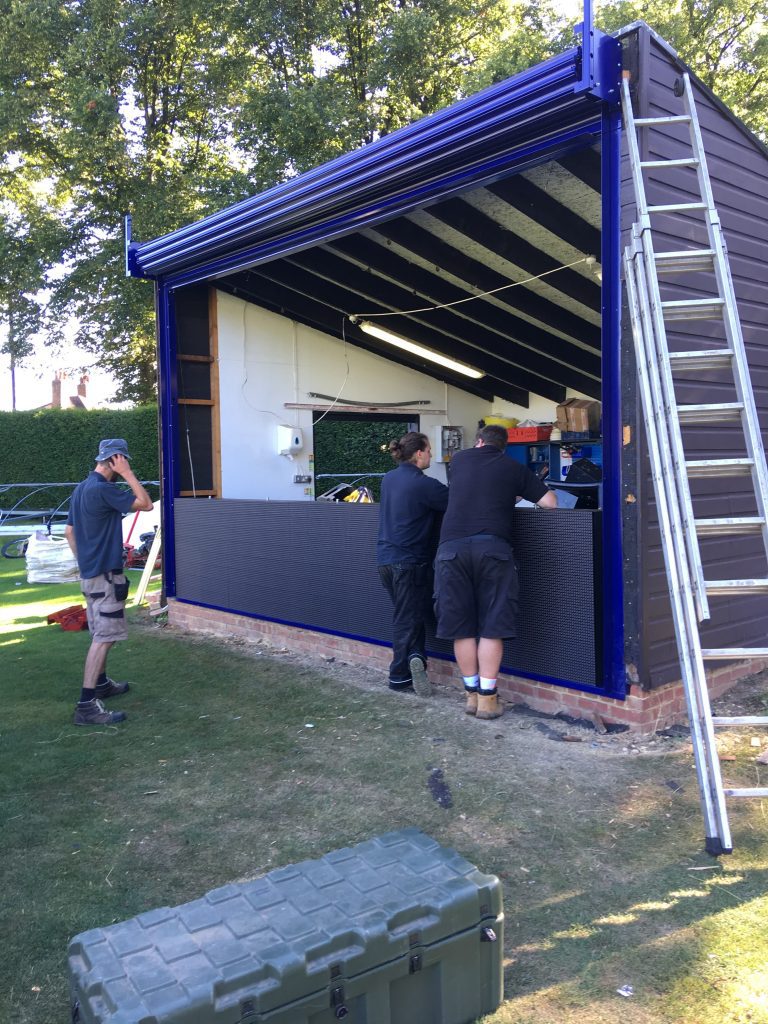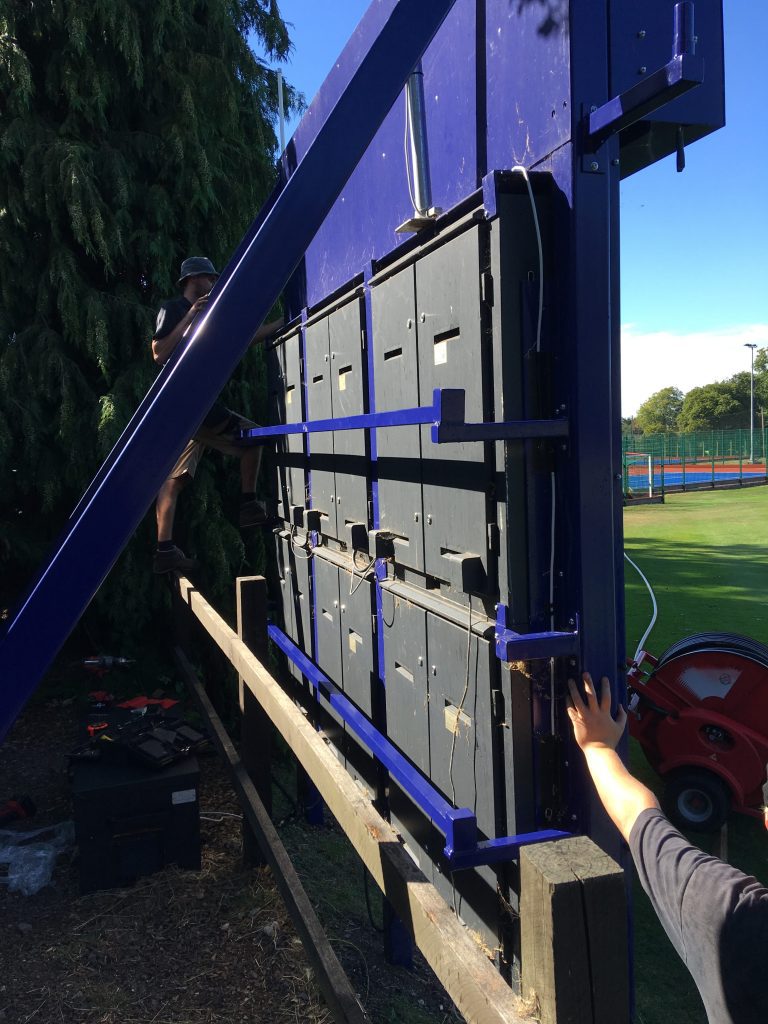 Installation of Screens into the frame. The heavy-duty frame supports all around the screens; for the purpose of, giving protection from damage.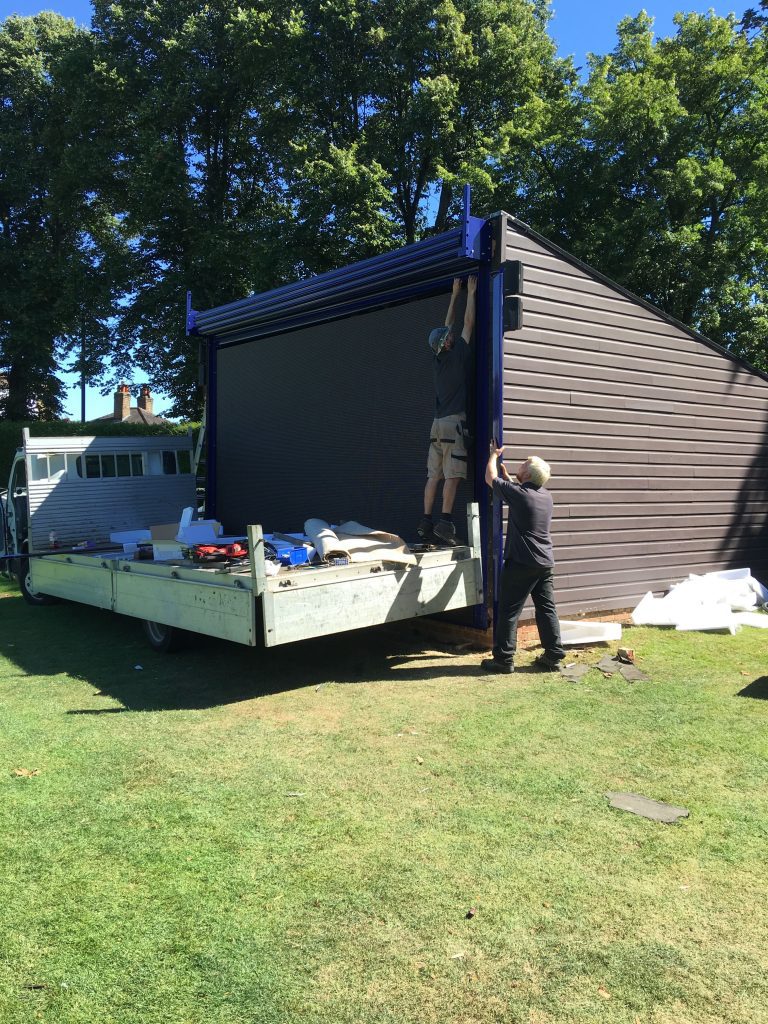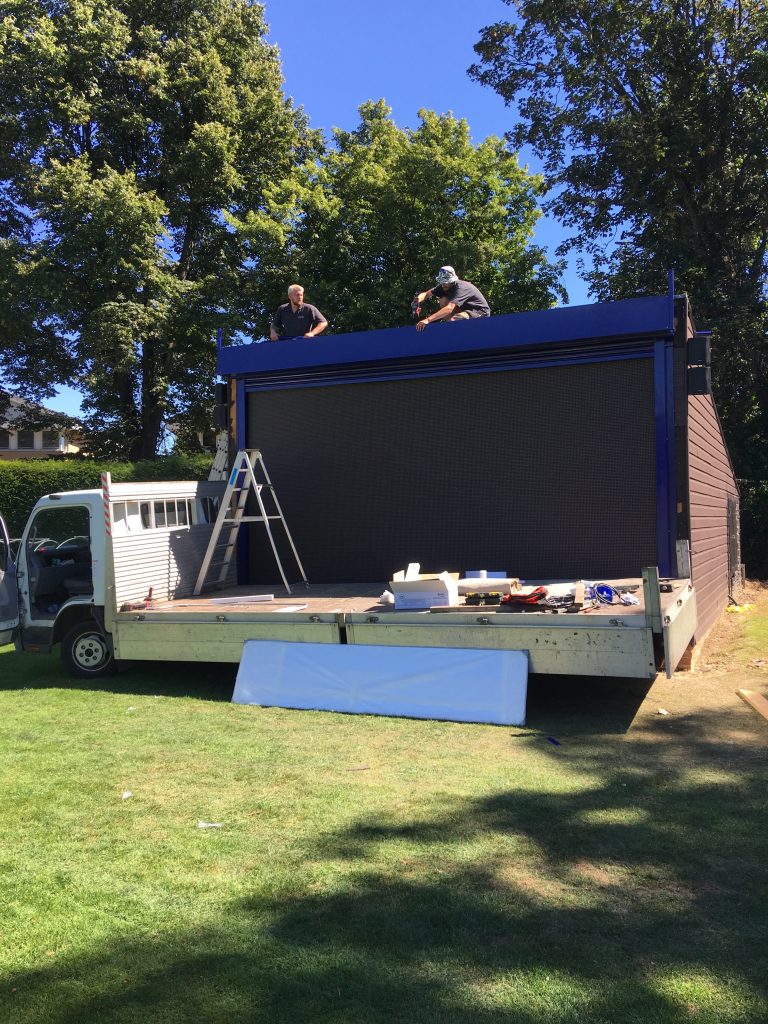 Screens in.   Shutter Installation commences.  The screens are fragile; therefore, a Roller Shutter is an ideal solution to keep them protected; in addition, it provides an attractive finish when the screens are not in use.
Door Fabrication and Maintenance
As a final point, don't forget about regular maintenance.  Servicing is a legal responsibility.  If an accident happens and a door has no service paperwork, this could land you a lot of trouble.  For further clarification on this matter, please get in touch with us.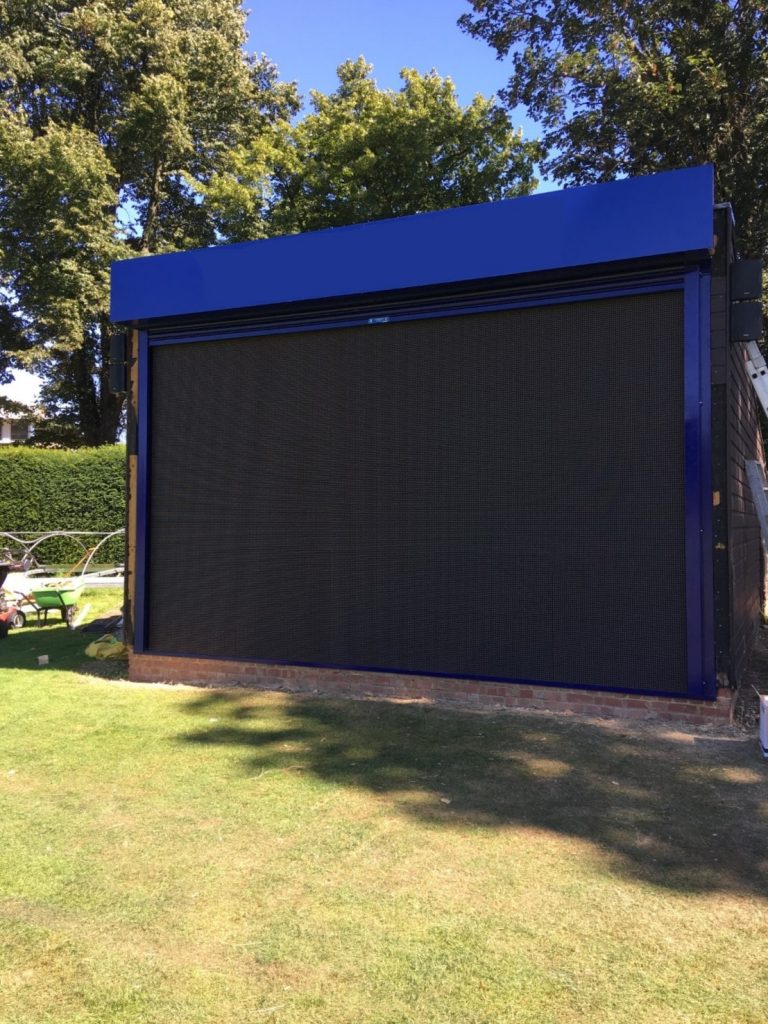 Installation of the Frame, Screens and Roller Shutter Complete.  Altogether, an attractive and useful; not to mention, secure addition to the sports field.
---
How Can We Help?
Is this project of interest to you?  Would you like a quotation for something similar?
Please contact us for a quotation.  Alternatively, complete our on-line enquiry form.