Project:

 Bespoke Media Screen Frame and Protective Roller Shutter
Size:
5350mm wide x 3600mm high
Type:
 240v Electric
Location:

 
Croydon
Bespoke Screen Frame and Protective Roller Shutter
Lotinga strives to provide the best service.  For this reason; we are always happy to attempt bespoke door fabrication; in order to achieve the specification the customer requires.
Here, a digital Sports Score Board was required.  As a result; Lotinga teamed up with a Media Screen Provider, to provide a bespoke frame for the new screen.
In addition; the customer wanted the screens protected whilst not in use.  That being the case, we installed a Roller Shutter for the required security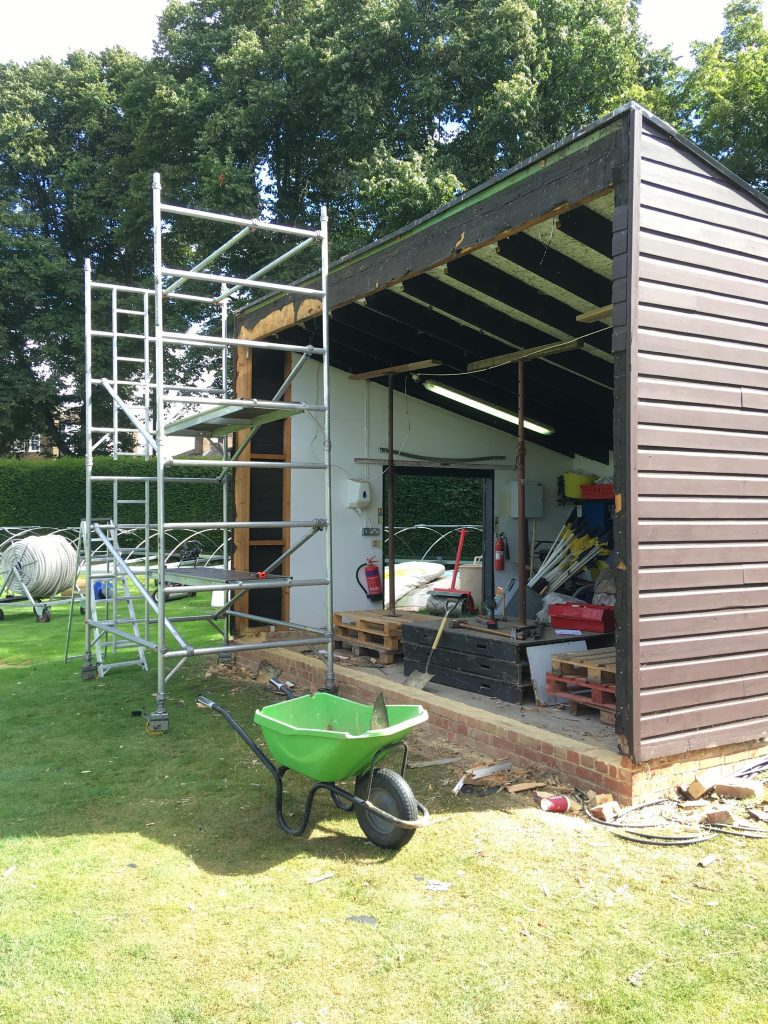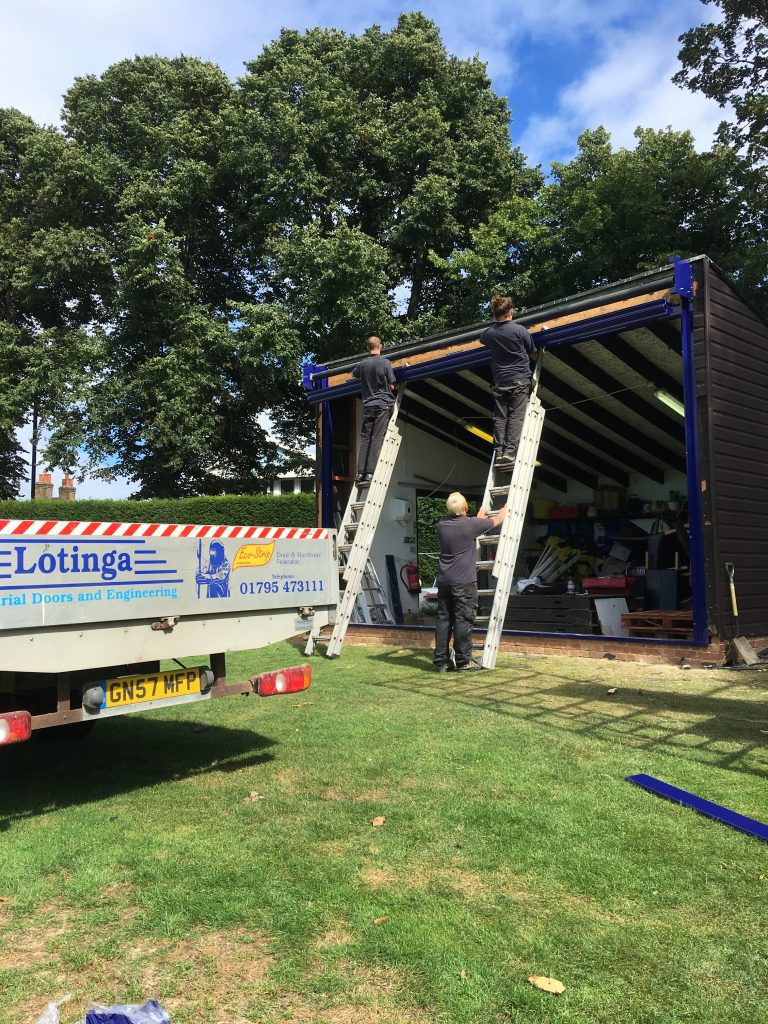 Starting Installation of the Frame. Lovely weather in a very pleasant location.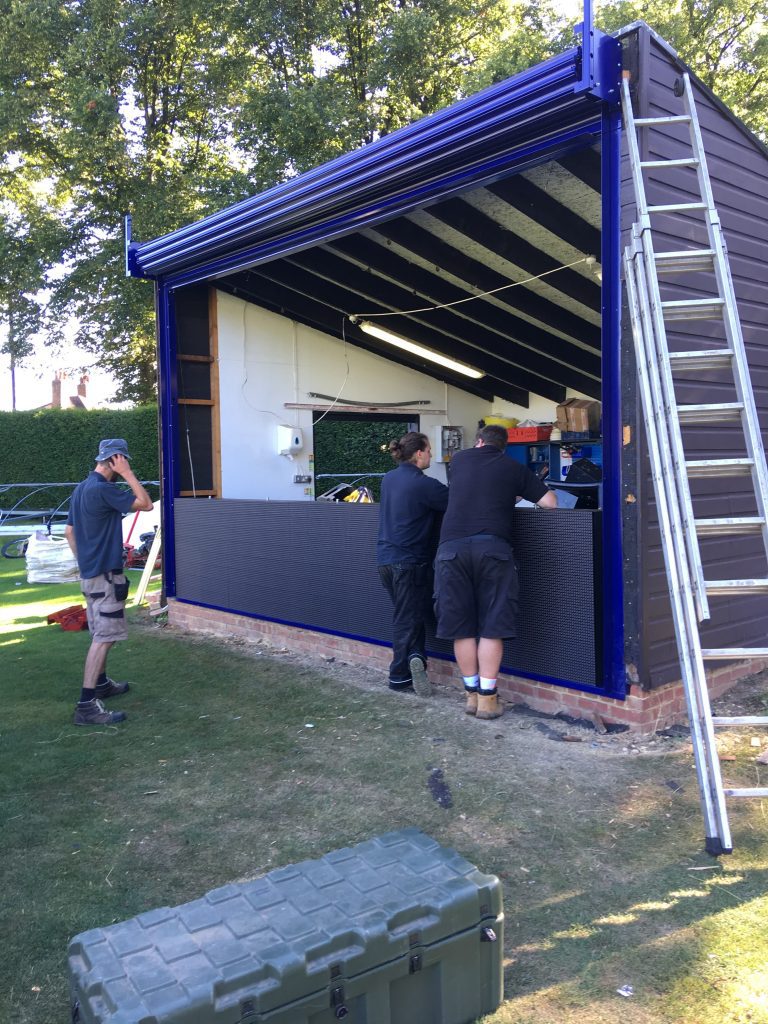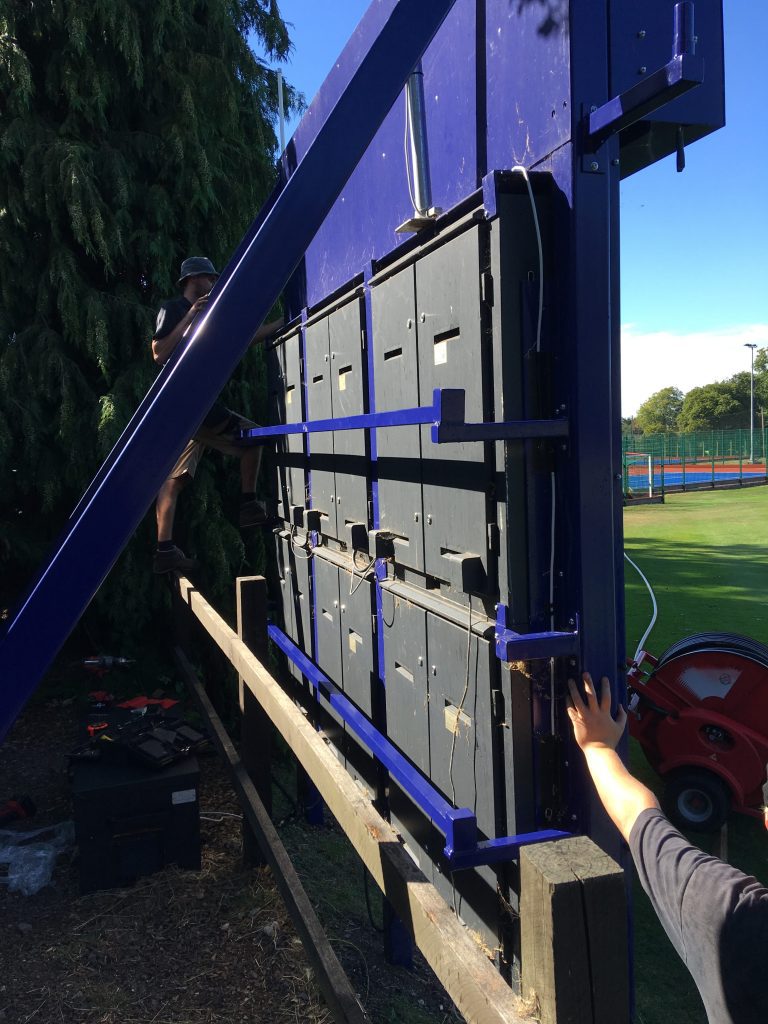 Screens are installed into the frame. The heavy duty frame supports all around the screens; for the purpose of, giving protection from damage.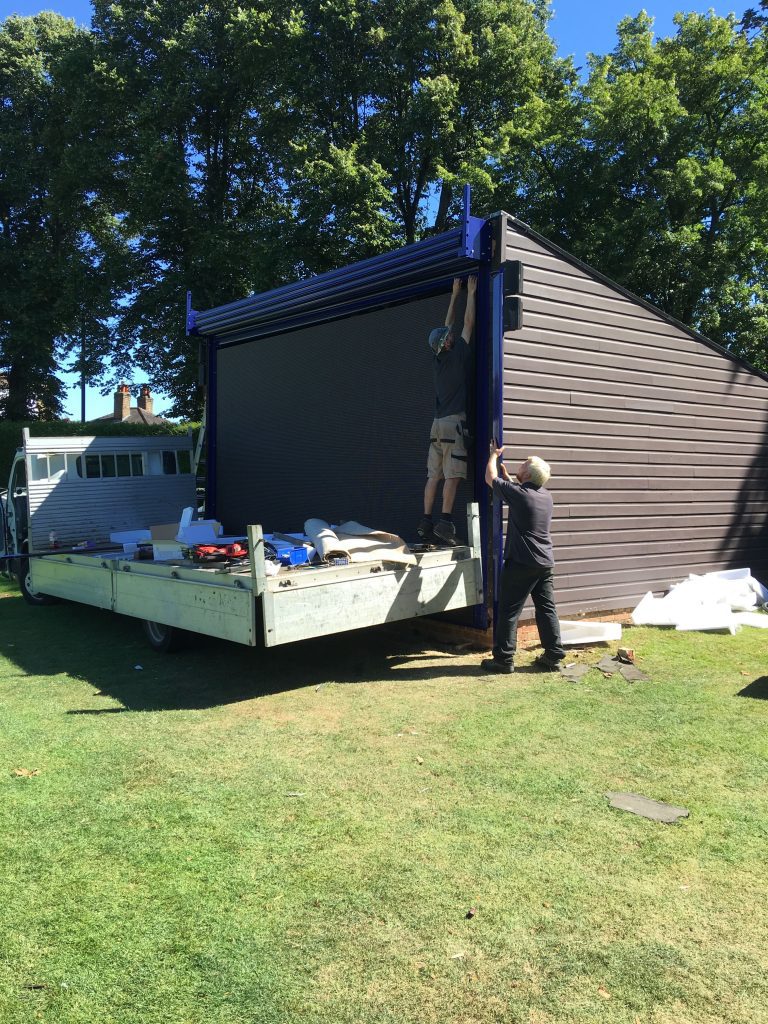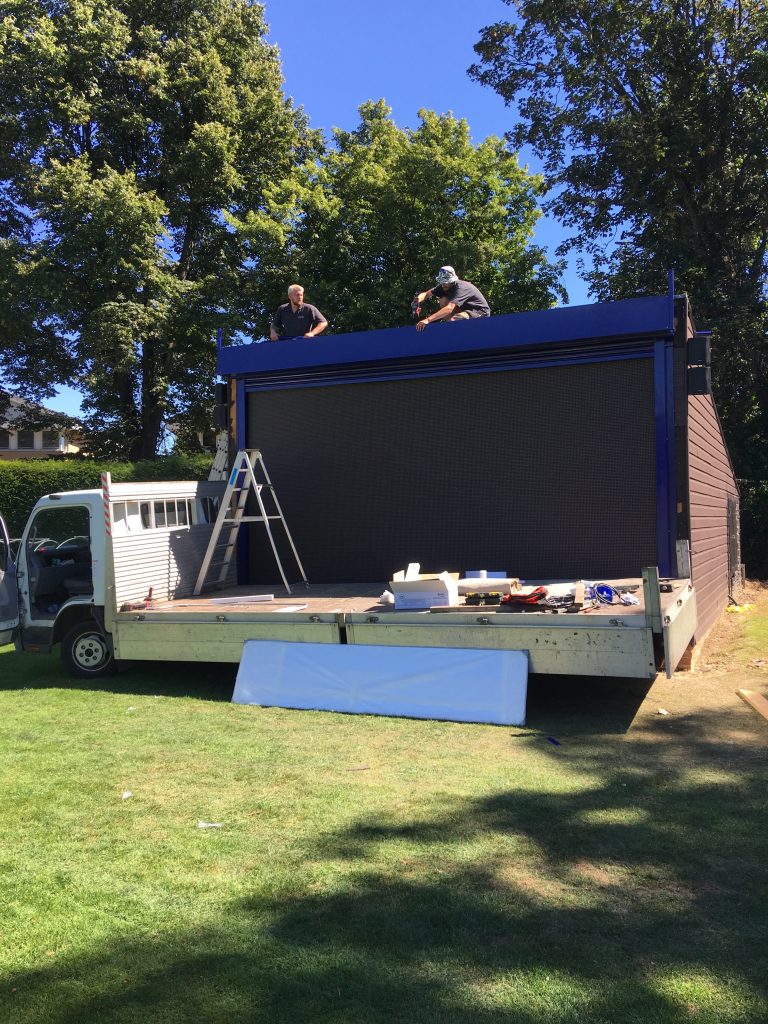 Screens in.   Shutter Installation commences.  The screens are fragile; therefore, a Roller Shutter is an ideal solution to keep them protected; in addition, it provides an attractive finish when the screens are not in use.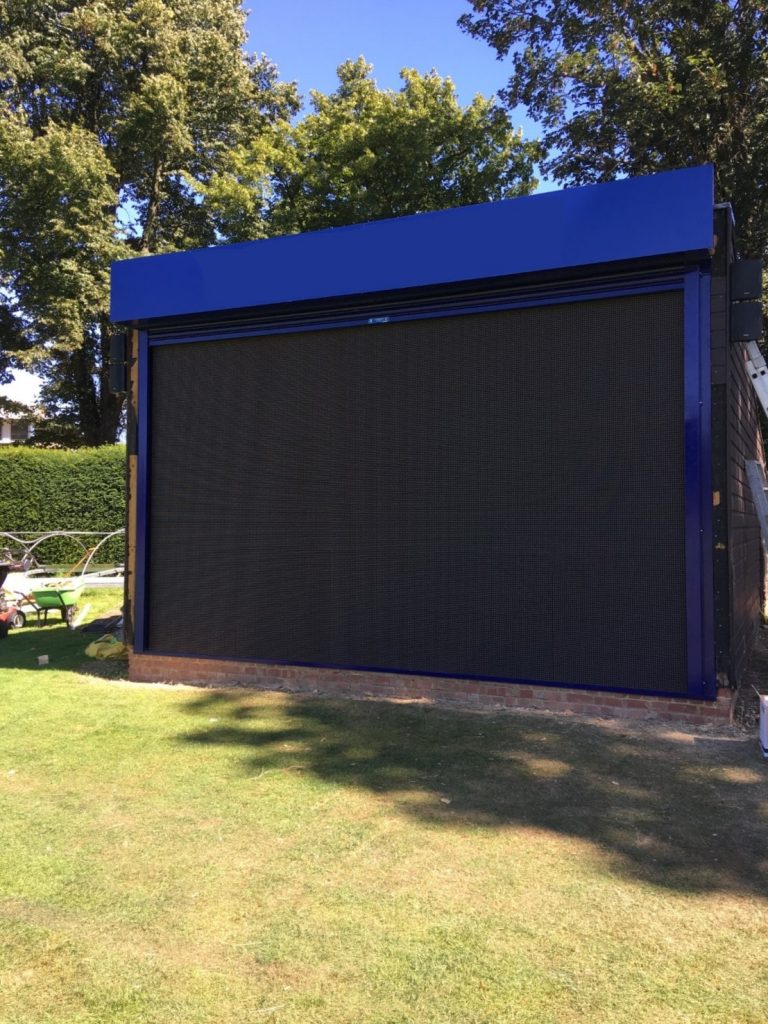 Installation of the Frame, Screens and Roller Shutter Complete.  Altogether, an attractive and useful; not to mention, secure addition to the sports field.
---
How Can We Help?
Is this project of interest to you?  Would you like a quotation for something similar?
Please contact us for a quotation.  Alternatively, complete our on-line enquiry form.