Feature

: Marine Grade Doors
Size: 4000mm wide x 5000mm high
Time to Market: 4 - 6 Weeks
Operation: 3 Phase Electrical
Location: Shoreham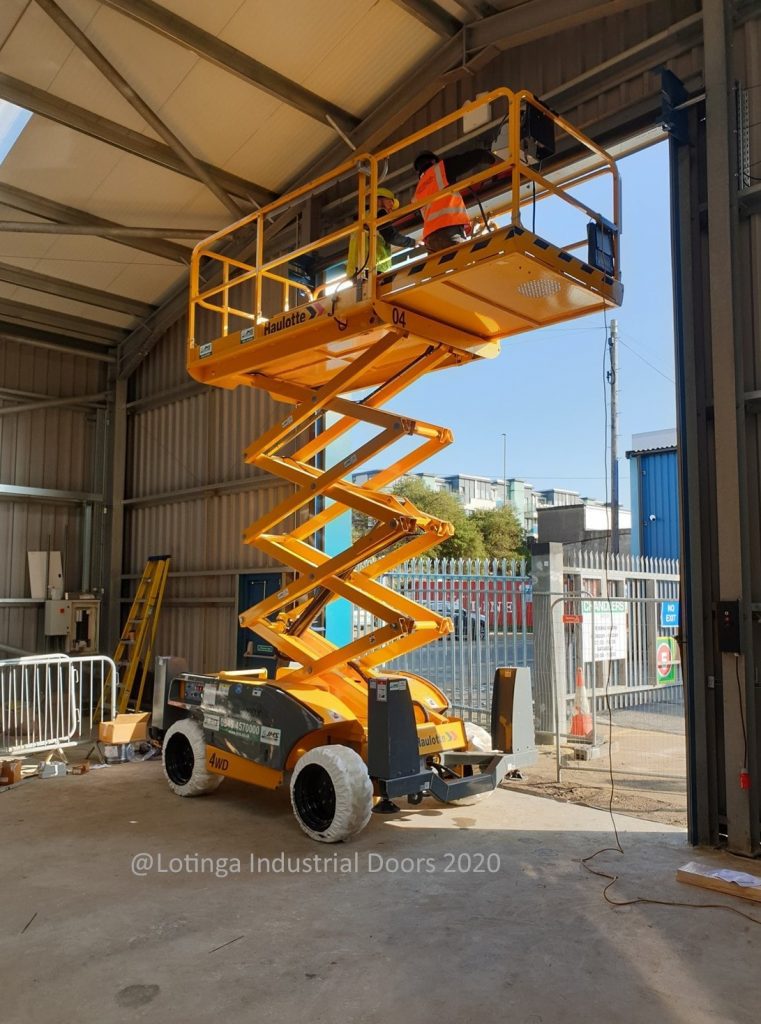 Due to being near the sea, the customer asked for doors that could withstand the salty air.  For this reason, Marine Grade Doors were the answer.
Fire destroyed the previous building. Here you can see the installation of a roller shutter frame into the brand new structure.
The door operated via 3 phase electricity. In addition, a 20 gauge curtain gave extra strength. The personnel doors had a honeycomb infill.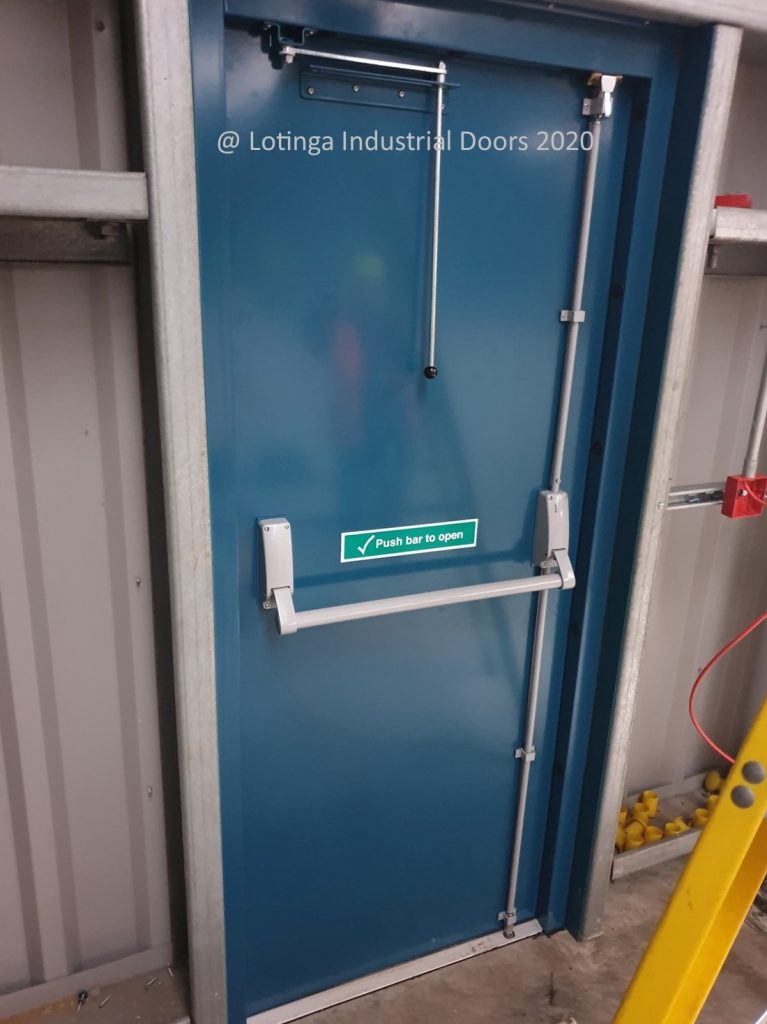 The main steel body of the doors was protected using Marine Grade paint.  
In addition, marine-grade hardware helped prolong the door life by stopping salt from eating through the metal. Without taking extra steps to protect doors, salt can destroy them in a few short years.
It is essential not to forget maintenance. First and foremost, to maintain the safety of personnel operating the doors. Furthermore, ensuring that salt isn't causing faster deterioration of the structure and working parts.
The customer wanted both the roller shutters and the emergency exit doors finished in the same colour as the building. They were making for a very desirable result.  
Higher security doors will be available very soon. Be the first to hear about new details coming online by signing up for our newsletter.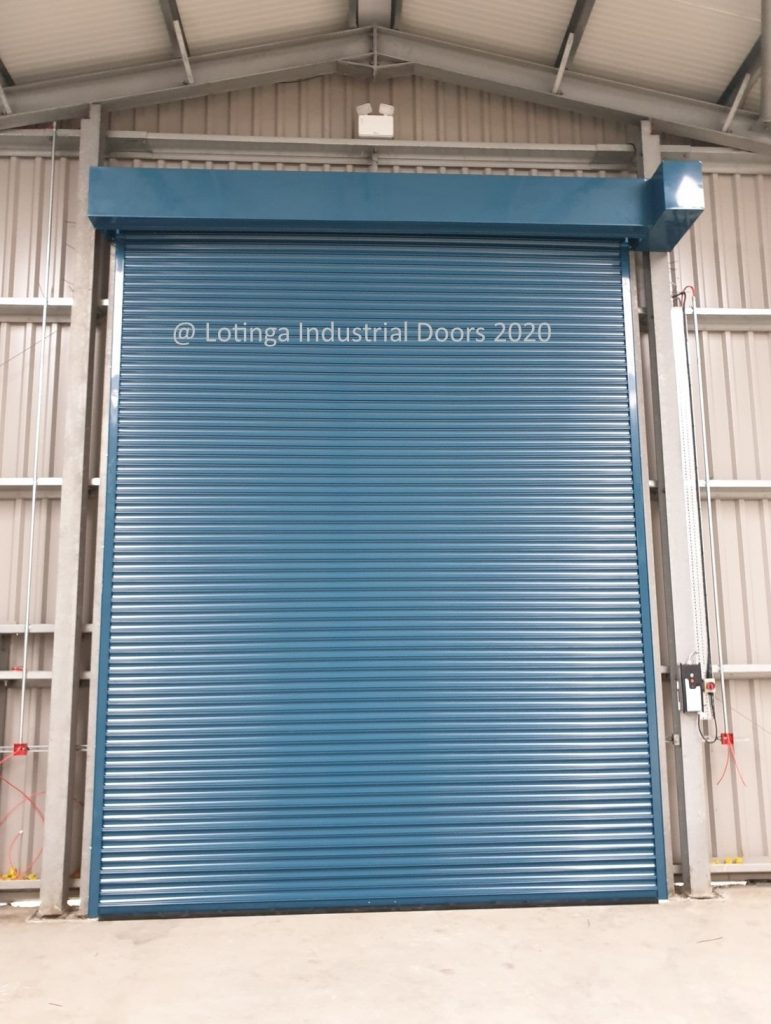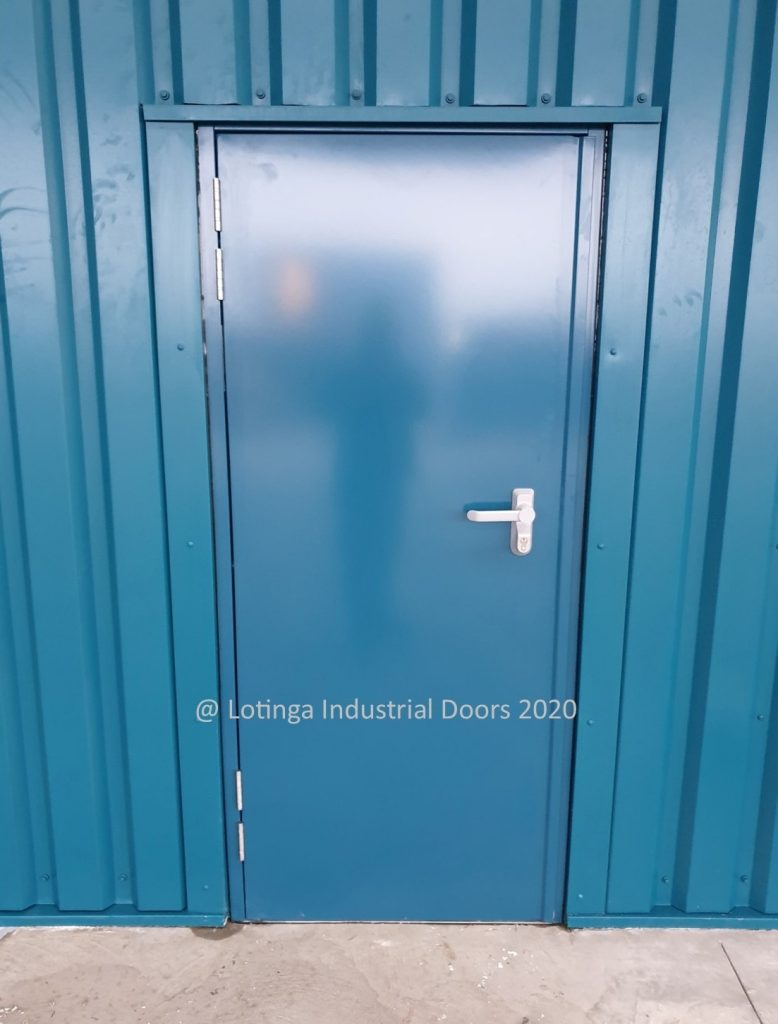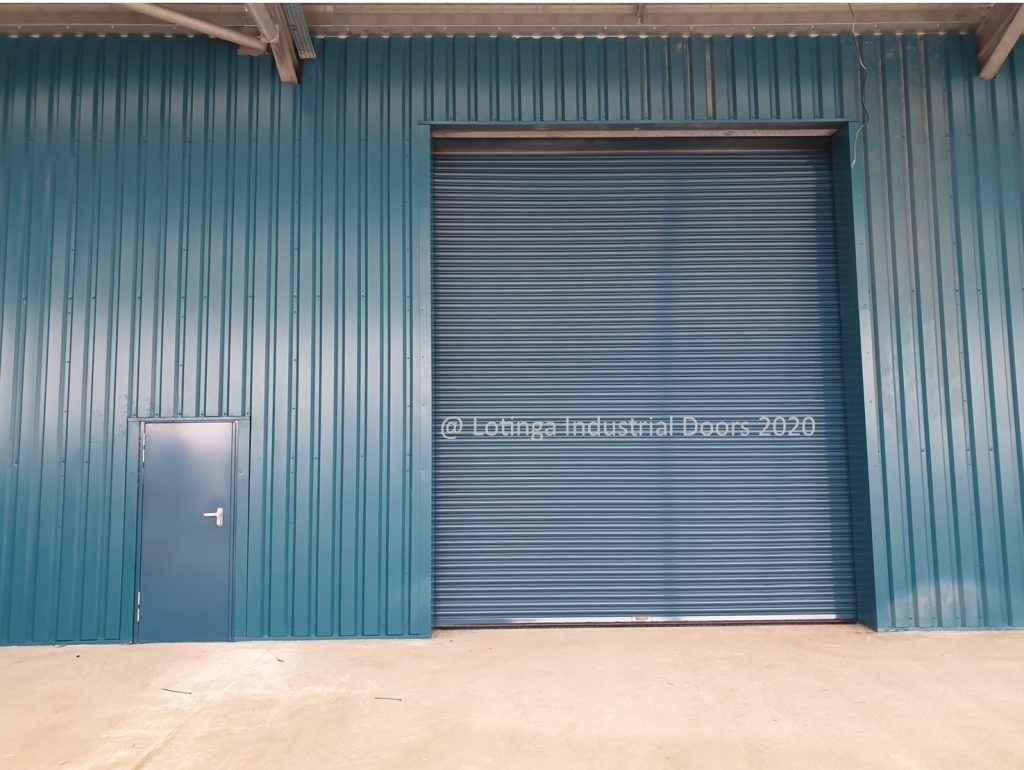 How Can Lotinga Help You?
Is your premises situated by the coast, do your current doors need replacing?
Call Us for Professional Advice
Alternatively, click on our Enquiry Form for a no-obligation quotation