Project:

Combination Doors
 Project
Size:
8400mm wide x 4300mm high
Type: 3 Phase
 Electric
Location:

 
Maidstone
Combination Doors - Speed, Shutter and Emergency Exit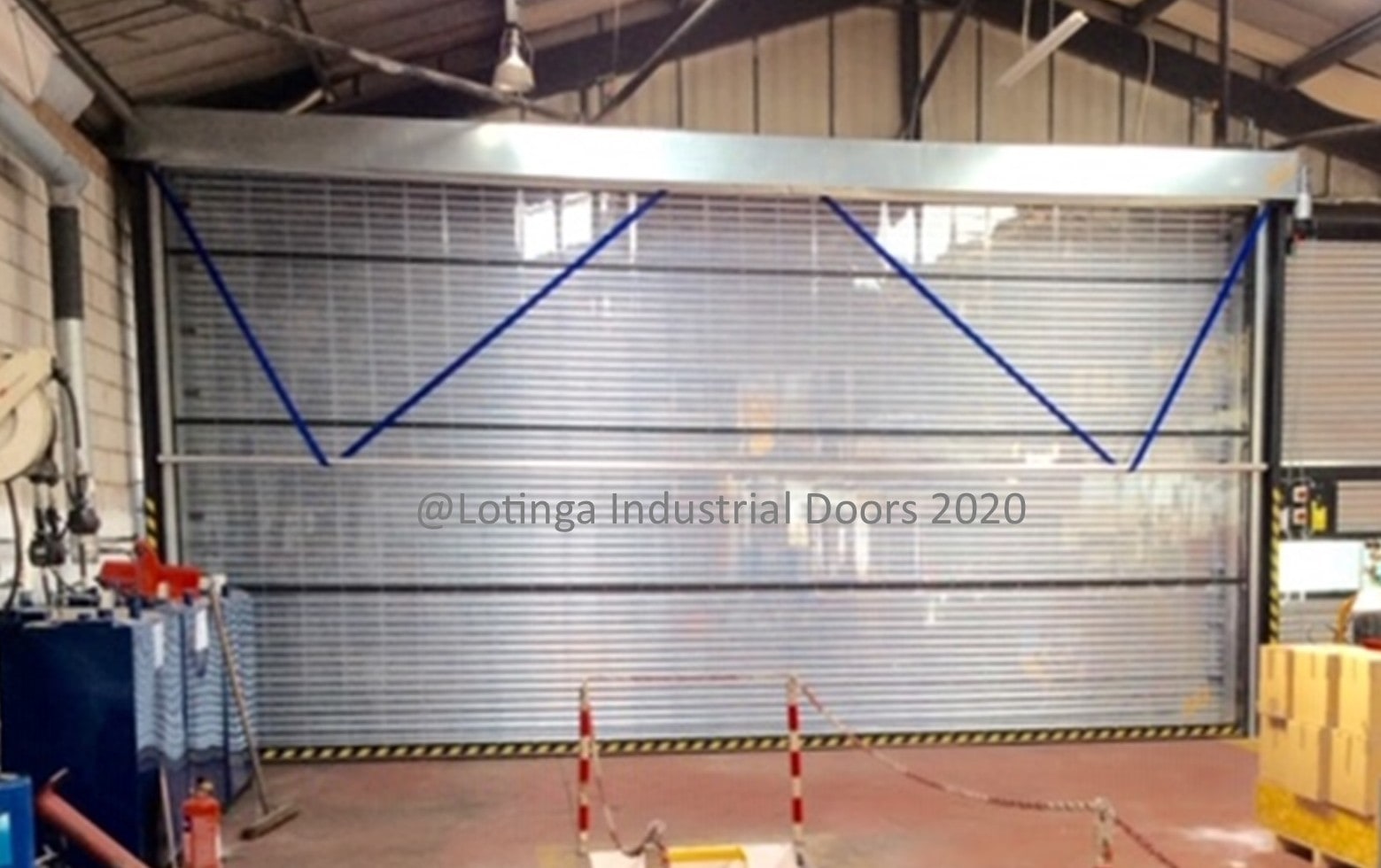 What are dual or combination doors?  Its a term we use to describe an installation of more than one door, into a single opening. 
Originally, the premises featured here had an overly wide opening and no entrance for personnel. 
In order to overcome both problems, we erected additional steels to reduce the opening size.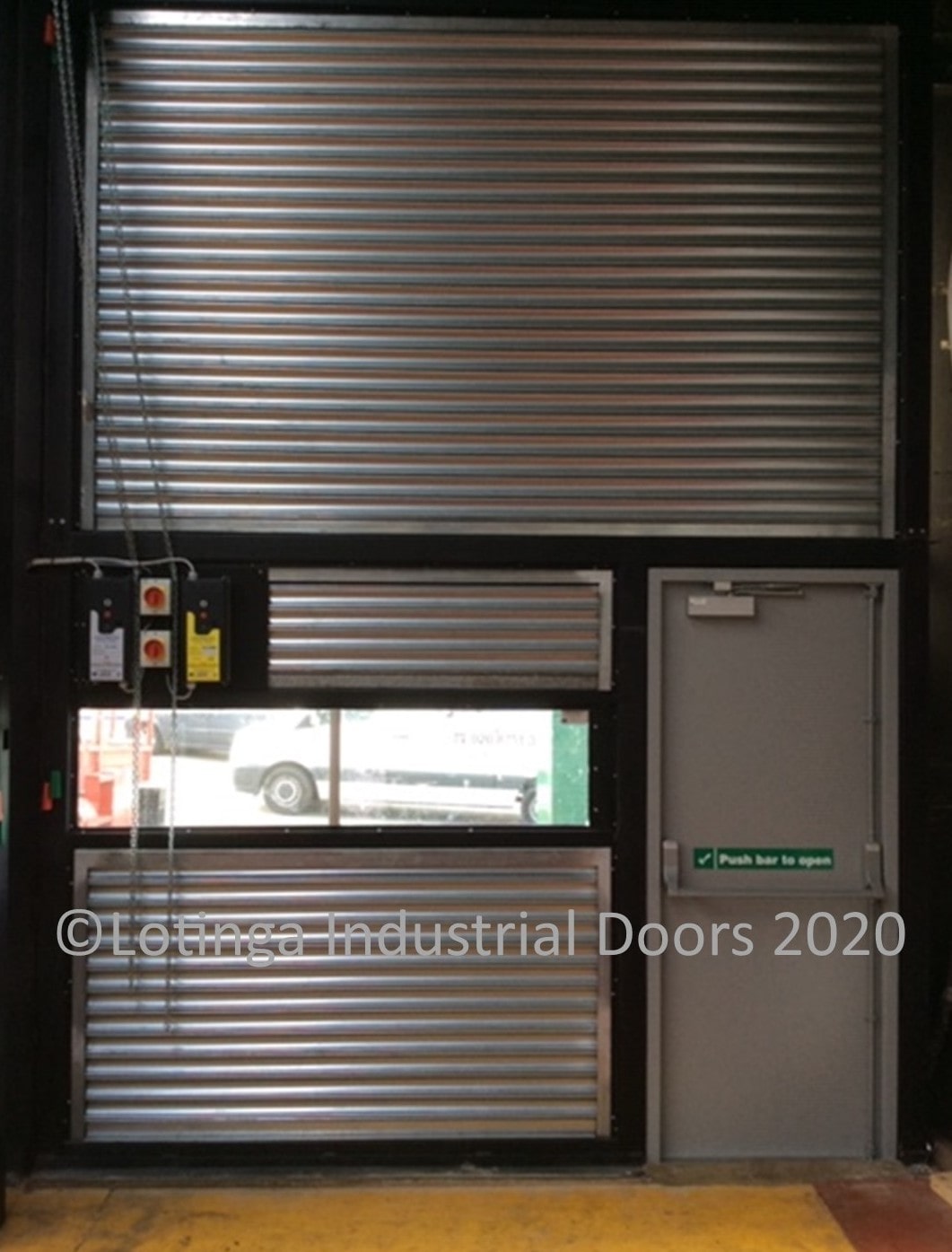 As a result; a new smaller space was created.  This provided room for an emergency exit door and window.
This picture shows the emergency exit door, along with the window; allowing some natural light in.  To fill the remaining area, panels were fabricated and installed.  Furthermore; a small space was kept by, to accommodate the main door controls.
Even with the width reduced, the main opening was still 8400mm wide.  Plenty of room to get vehicles into the workshop.
Next, the Roller Shutter was installed to secure the building.  Then, the Eco-Strip Speed Door was installed behind the shutter.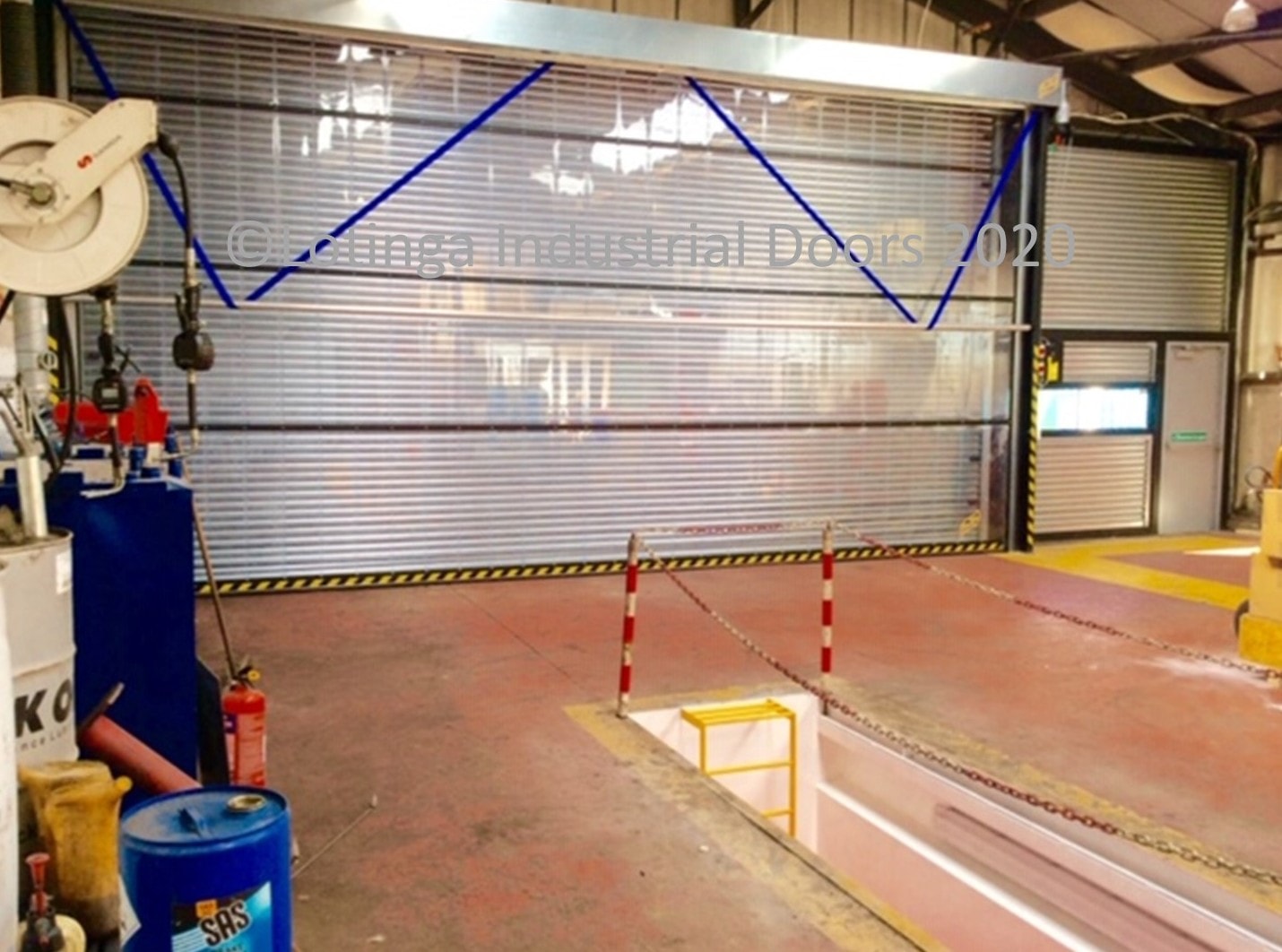 This enabled maximum natural light into the area; whilst keeping the weather out and heat in.
The speed door was from our Eco-Strip 300 standard range.  High speed versions are available.  The shutter was a standard 3 phase galvanised door.
In short; a combination doors project providing a successful solution.
---
Need More Information on Combination Doors?
Call Us for Professional Advice
Alternatively, click on our Enquiry Form for a no-obligation quotation