Feature: Aluminium Glass Door
Size: 3520mm wide x 2700mm high
Time to Market: 4 months
Operation: Manual
Location: Canterbury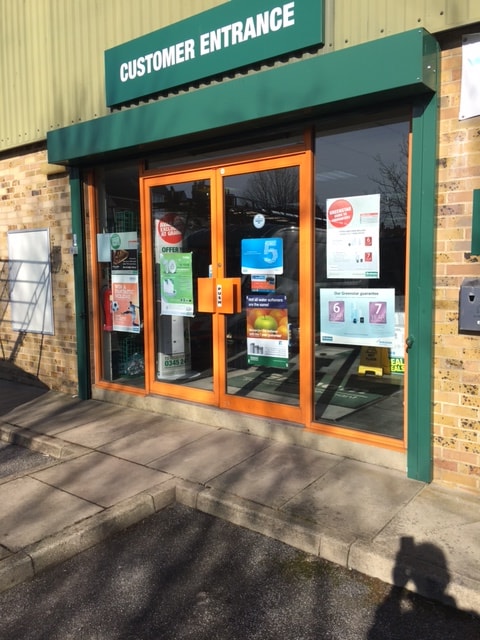 These doors were worn and tired looking, in addition, because they were so old, parts were not available.  Furthermore, they did not represent the customers' new corporate colours.
Because the doors were beyond economical repair we replaced each with a new aluminium glass door and windows in their corporate colours.
What is more, the main entrance doors also had to double up as an emergency exit and open outwards.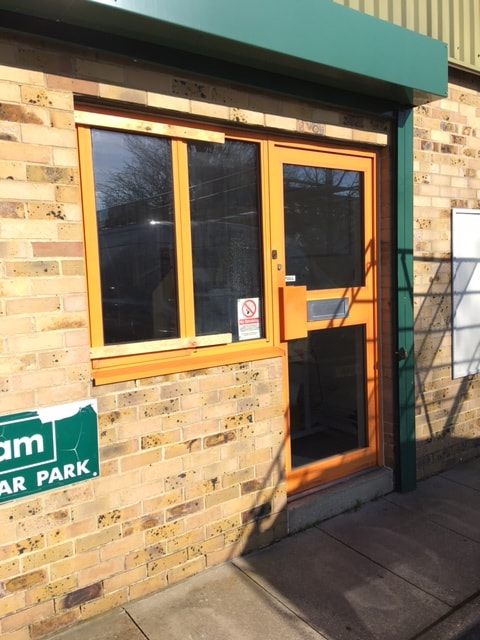 However, when the public were passing through on more windy days the doors would often get caught by the wind and be forced back.  This regularly caused damage to the doors.
In order to overcome this problem, we fitted heavy duty closures to the inside of the main aluminium glass door to stop this from happening.

Now the customer has new corporate coloured aluminium glass doors which are less likely to get broken on a regular basis.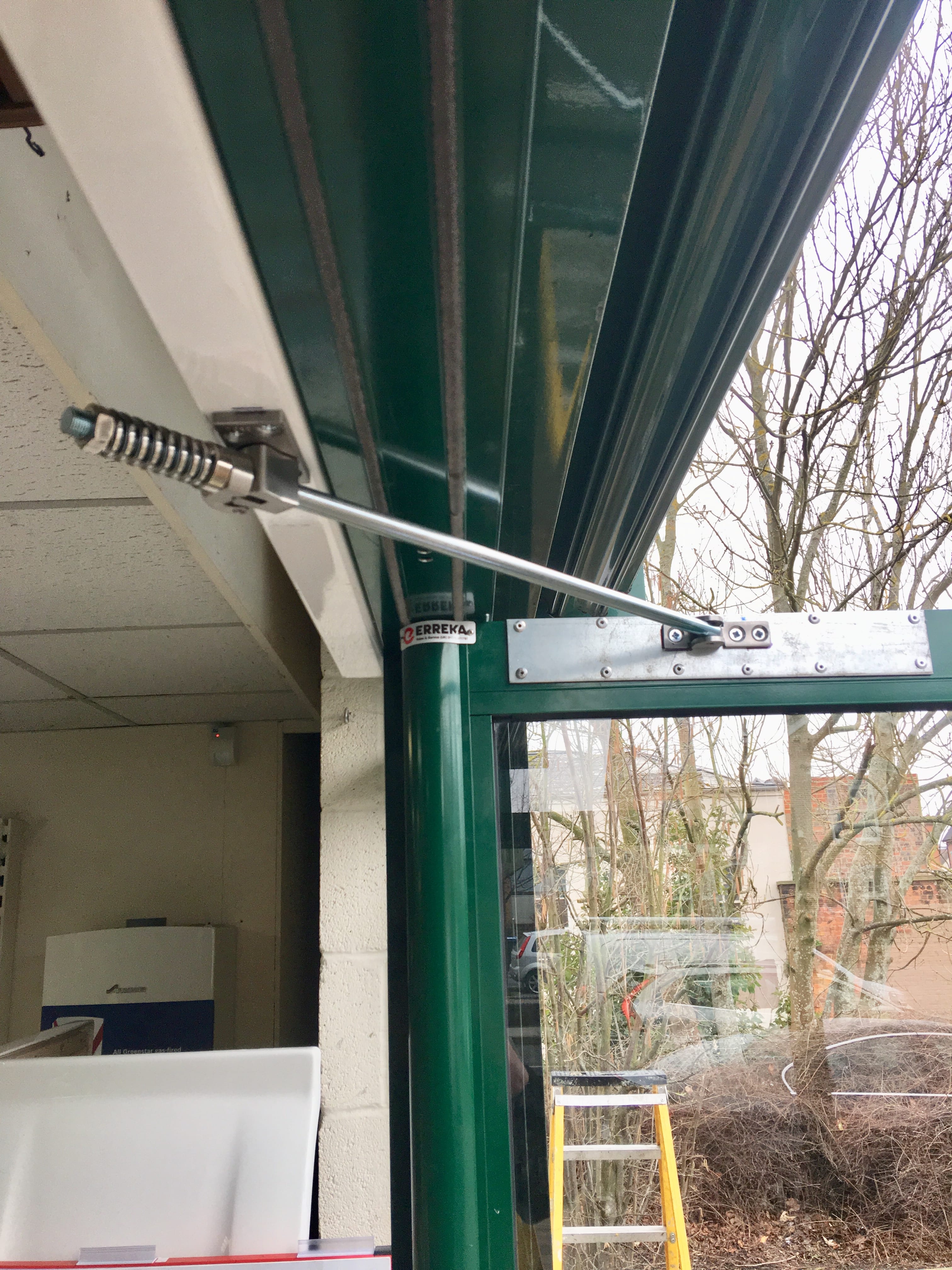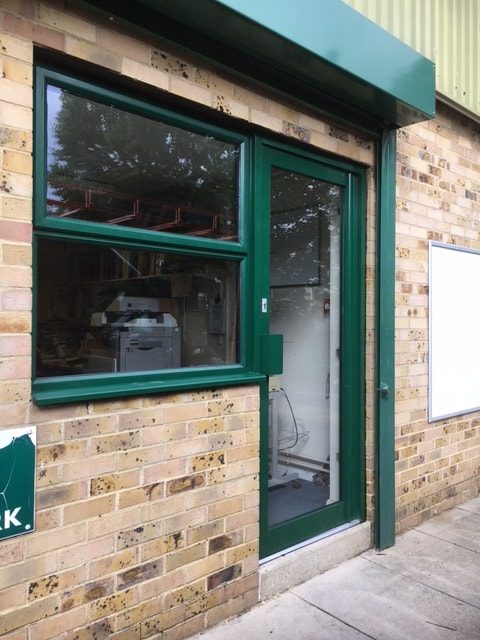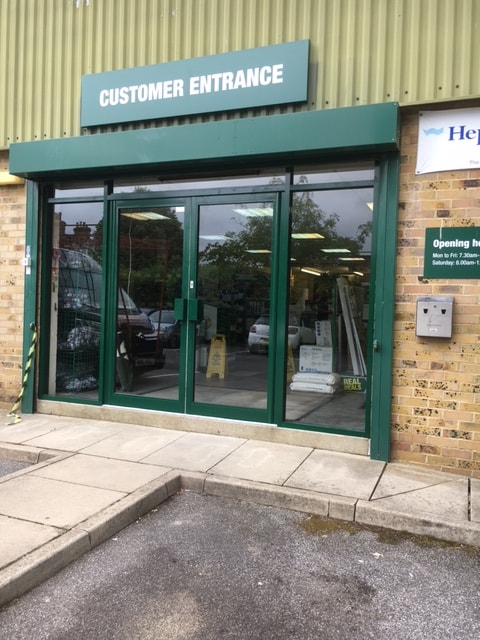 ---
If you would like to discuss a similar type of installation with us.
Alternatively
Click On Our 

Online Form 

for a No Obligation Quotation.
---