Project:
Dual Shutters and Clear PVC Doors
Size:
4000mm wide x 5000mm  high
Type:
Inverter, Dual Electric Operation
Location:

 
Gillingham
Shutters and Clear PVC Doors
Clear PVC Doors are a lovely addition to business premises.
The clear and blue curtain shown here looks crisp against the grey building.  Indeed, from certain angles, it could even be mistaken for glass.
Allowing natural light into the building, keeping the heat in and dust out, and manufactured in Kent.  The Eco-Strip doors are increasing in popularity. In addition, they are a cheaper alternative to traditional canvas speed doors.  Customers can find a full list of the benefits of the Eco-Strip Door here.
This project is what we term a dual installation; due to the fact it consists of Roller Shutters as well.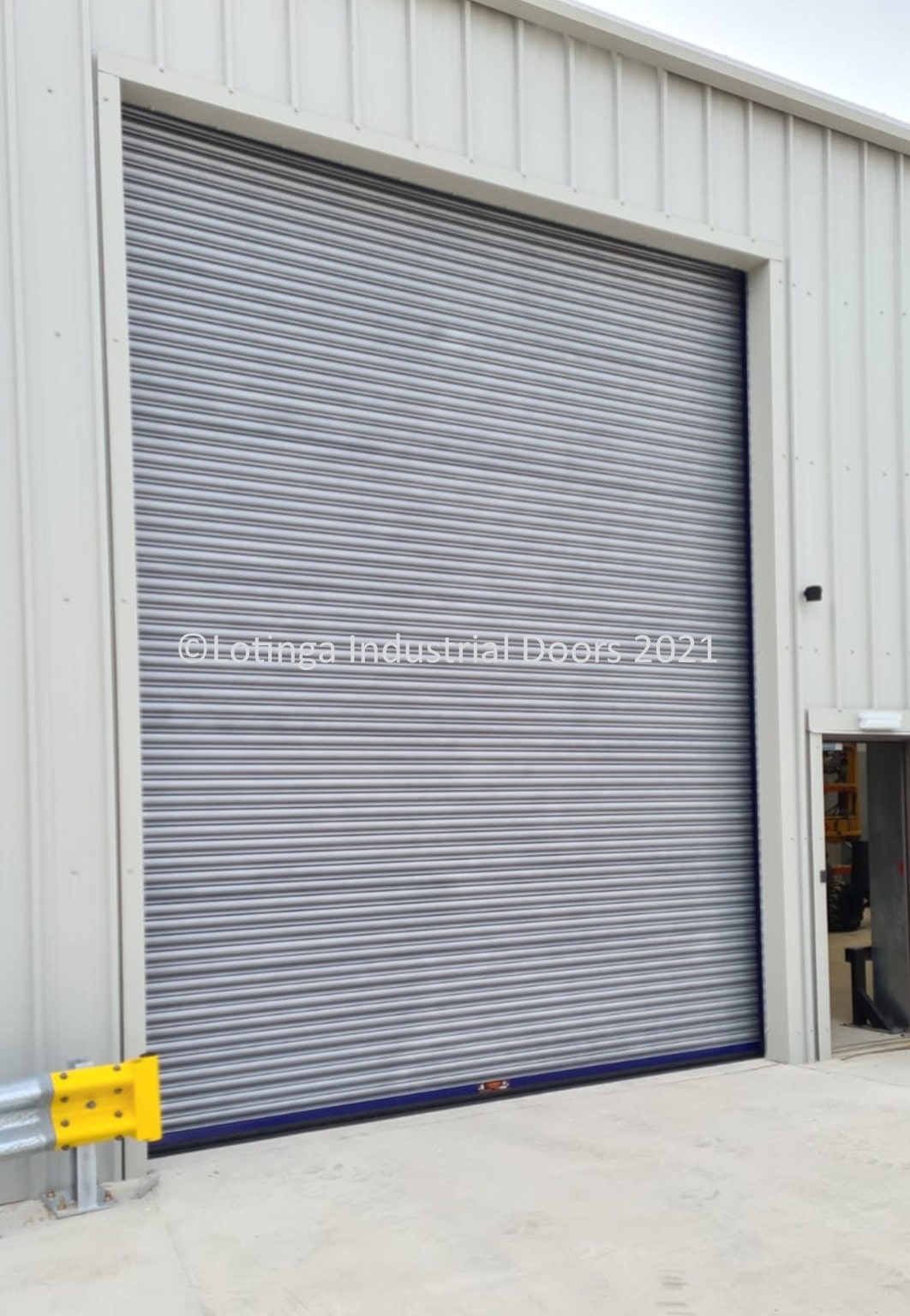 Other dual installations can be found on our main Project Page.
As the PVC Clear Doors are not for external use, roller shutters were installed in front to provide security.  The door in this picture has a grey/silver powder-coated finish.  As a result, it goes well with the blue and clear Eco-Strip Door behind
When Eco-Strip doors were first put into production, safety edges were used as the main form of safety.  Now, we use Light Barriers; so that the entire door will pick up an obstruction.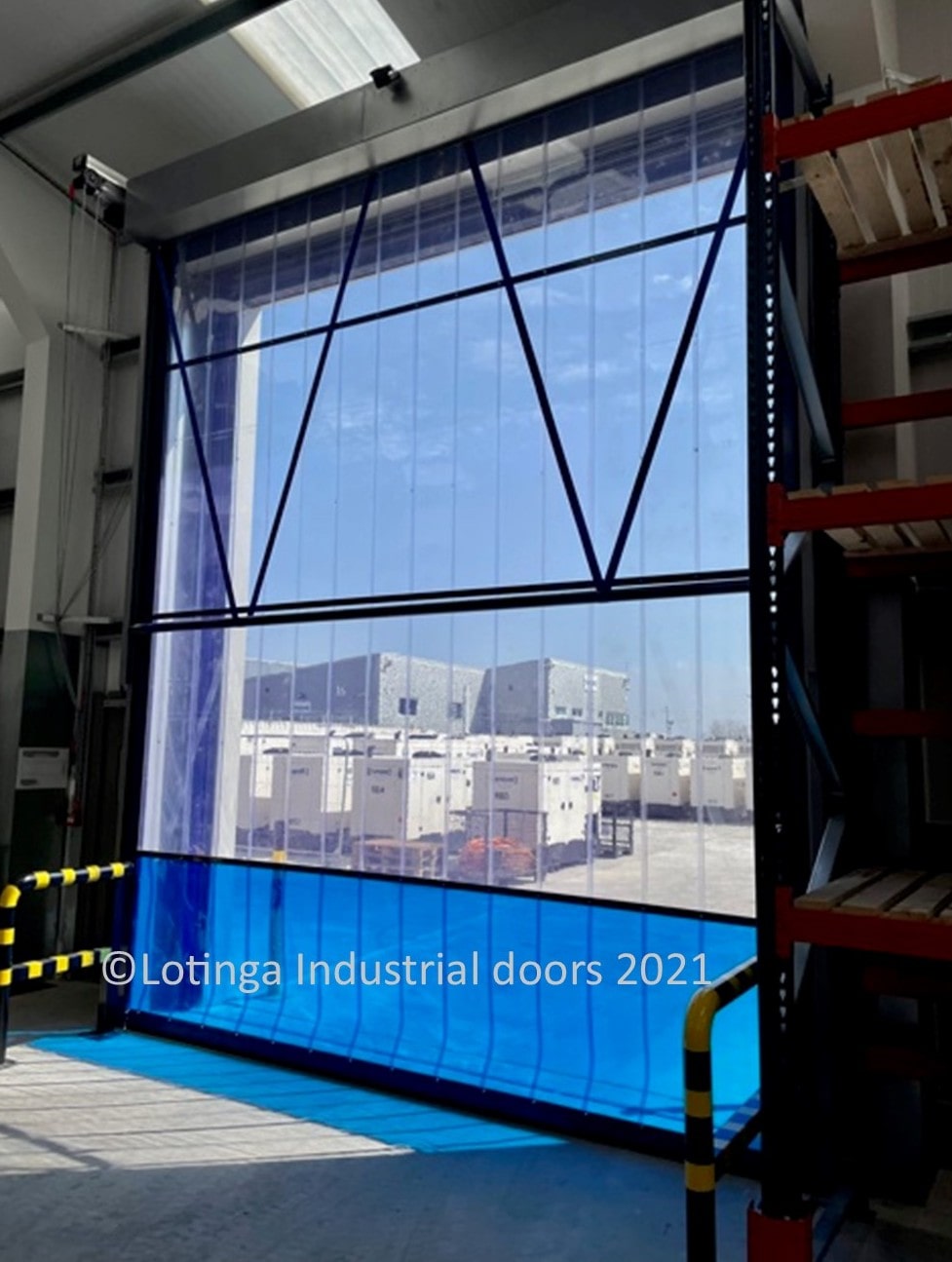 Don't forget!
Raise your Eco-Strip Door; or bring down the external security door in windy conditions because Eco-Strip doors have low wind resistance.  Additional wind bars and braces can be added in gusty locations, which will help.  However, Eco-Strips are not external doors and should not be thought of as such.
Also, don't forget to keep all industrial doors maintained. In the same way, your car needs an MOT; servicing is a health and safety requirement.  We offer a Service Agreement Facility, which entitles the holder to discounts off scheduled repairs.  Head over to our Service and Save page to learn more, or give us a call.
---
Require More Information?
Call Us for Professional Advice
Alternatively, click on our Enquiry Form for a no-obligation quotation