Feature

: Cold Storage Door 
Size:

290

0mm wide x 3500mm high
Time to Market: 8 Weeks
Operation: 3 Phase Electrical 
Location: Sittingbourne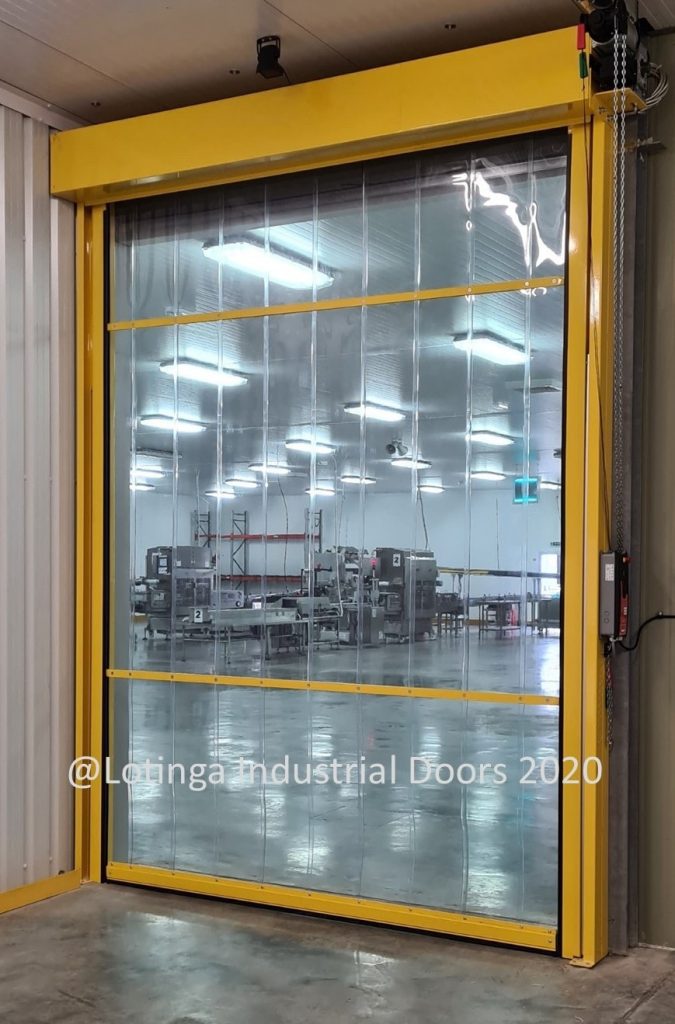 Here is a cold store extension. The customer required an access cut through to the existing building.
Internal Cold Storage Door
The customer wished for a dividing door between one cold room to another. Thermal insulation was unnecessary; but, reducing contamination was. 
Thus, an Eco-Strip speed door was the best solution.
Galvanised flashing around the edge of the opening was used to provide a good finish.
Inverter motor operation meant we could alter the speed of the door to the customers' requirements.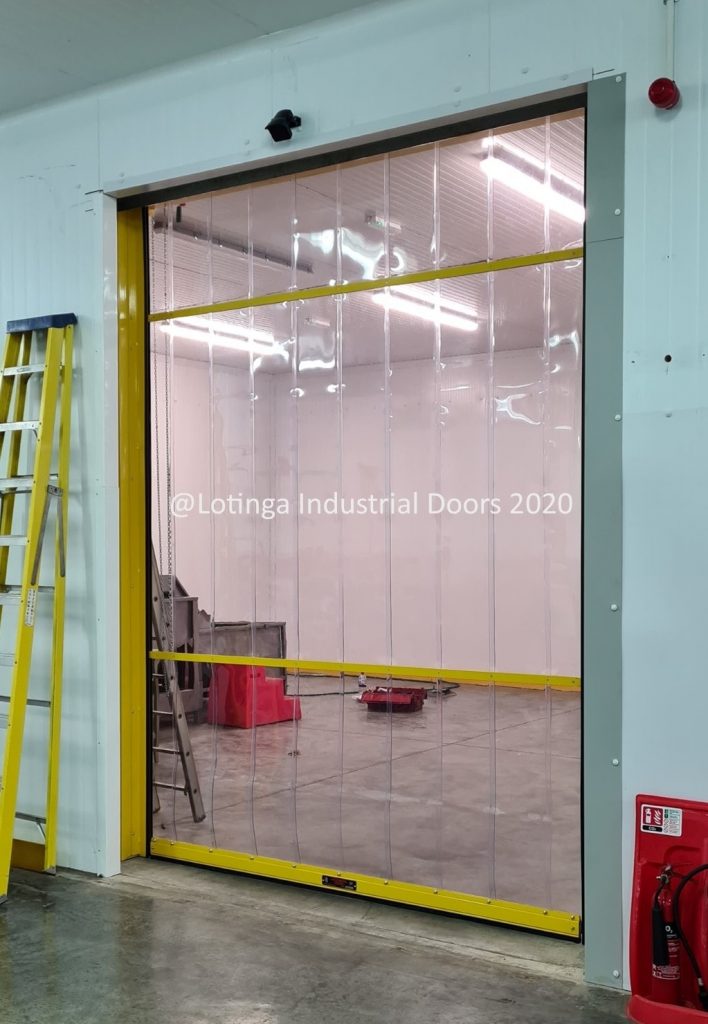 Within cold storage environments, hygiene is essential. For this reason, the PVC curtain was ideal, as it is easy to wash down. Furthermore, the curtain comes in various colours, matching the farm corporate identity if desired. Further, they could choose a totally clear curtain option, giving full view and light through the opening.
In addition, as the operation is automatic and at speed, this improves the efficiency of the opening.
The operation of this agricultural cold storage door was via motion detectors. ⇓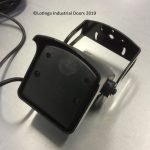 ---
External Cold Storage Doors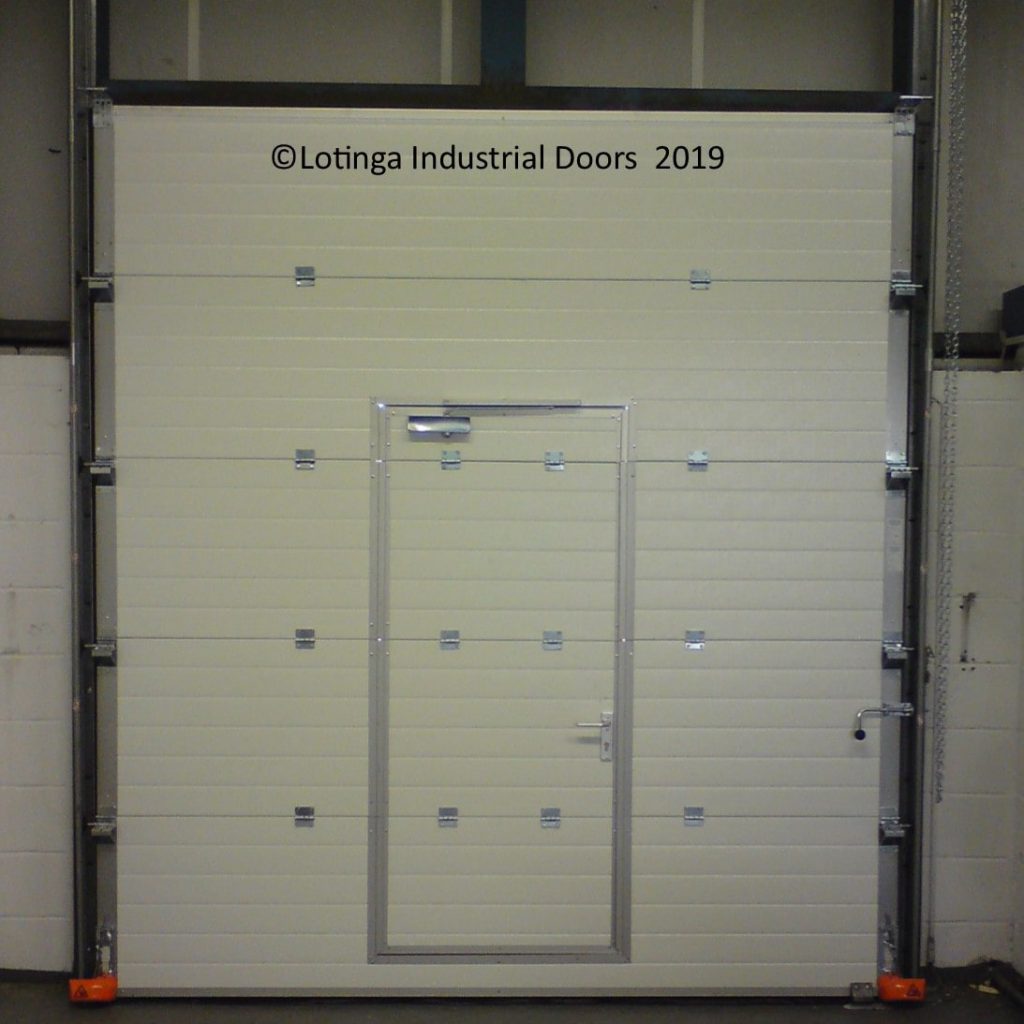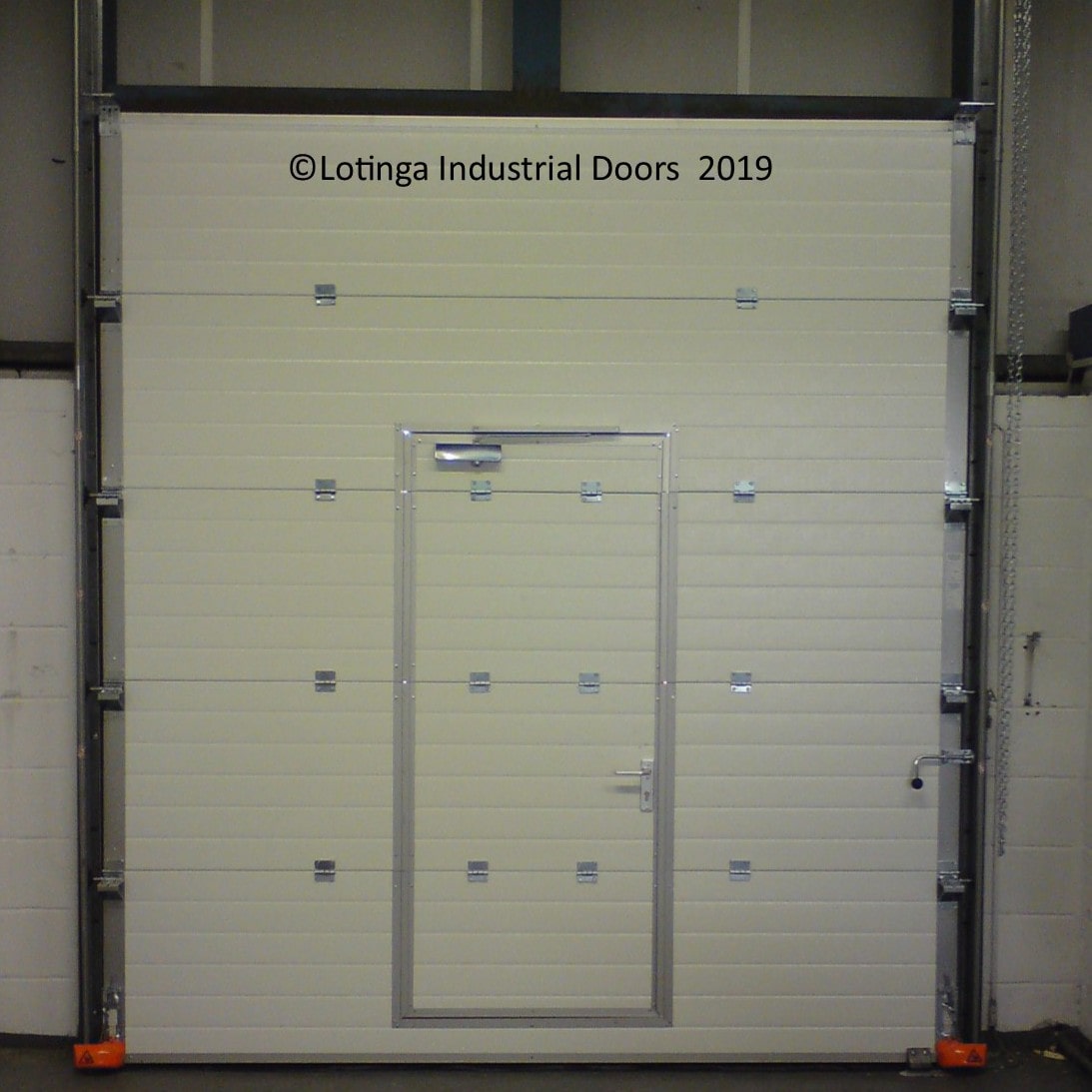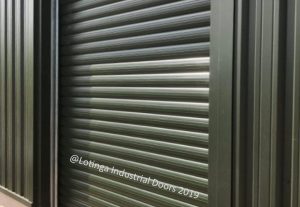 ---
Industrial Door Accessories
As well as the motion detector featured, there are other types of available accessories. Click on our Accessories and Safety page to see the full range of accessories available.
---
Door Maintenance Discounts
To help customers meet their health and safety responsibilities, we offer a Service Agreement Facility. For a minimum two year agreement, this entitles the holder to discounts off repairs.
If this is of interest, visit our Discount Page to further information. Alternatively, call us for a quotation.
---
Need advice as to what type of cold storage door would be most suitable for your premises?
or
Click On Our 
Online Form
for a No Obligation Quotation.
---