Project:

 
Sliding Farm Doors
Size:

 
6200mm wide x 2700mm high
Type:
 Manual
Location:
 Romford, Essex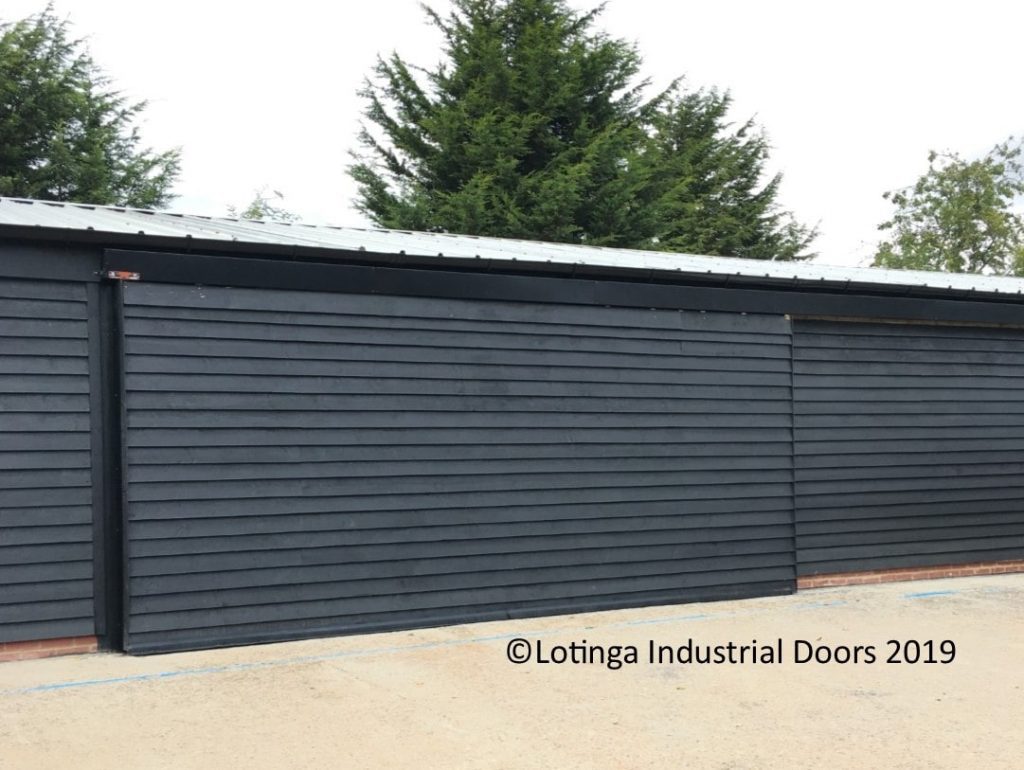 Bespoke Wooden Sliding Farm Doors
To start with, this customer wanted bespoke sliding agricultural doors. 
Firstly, to accommodate his collection of classic cars secondly, the doors had to blend in with the rest of the building.
Lotinga will always attempt to accommodate a specific specification wherever possible.  Please get in touch with us with your ideas for Sliding Agricultural Doors, and we will see what we can do for you.  However, if we don't think we can help you, we will say so.  We won't waste your time.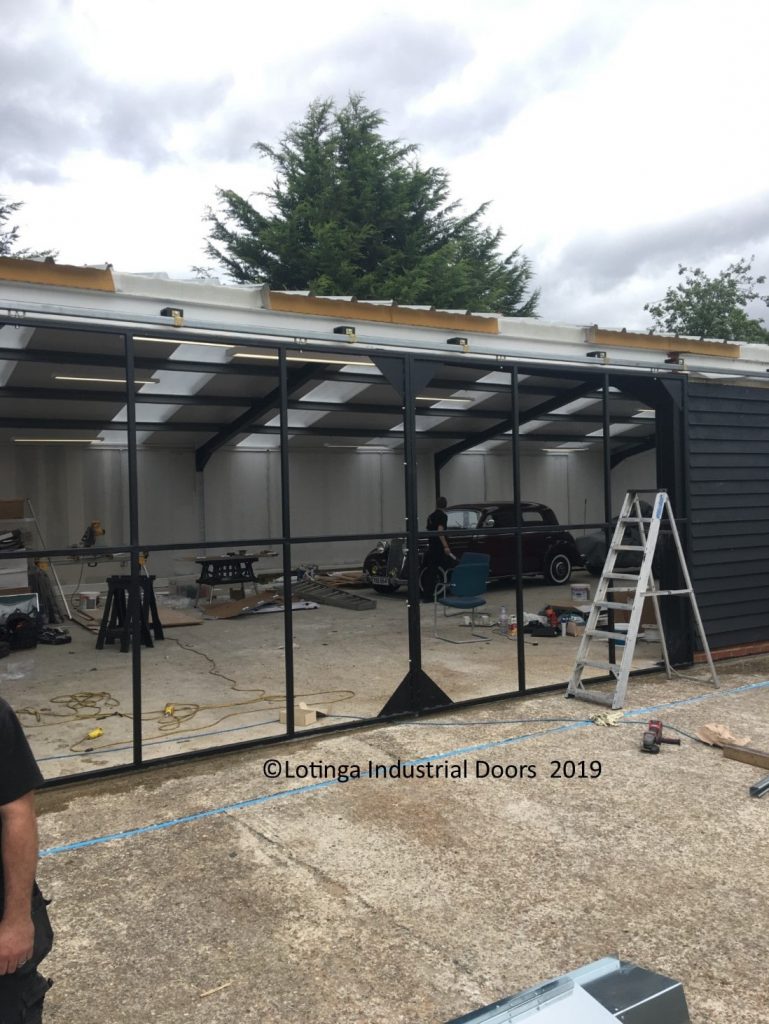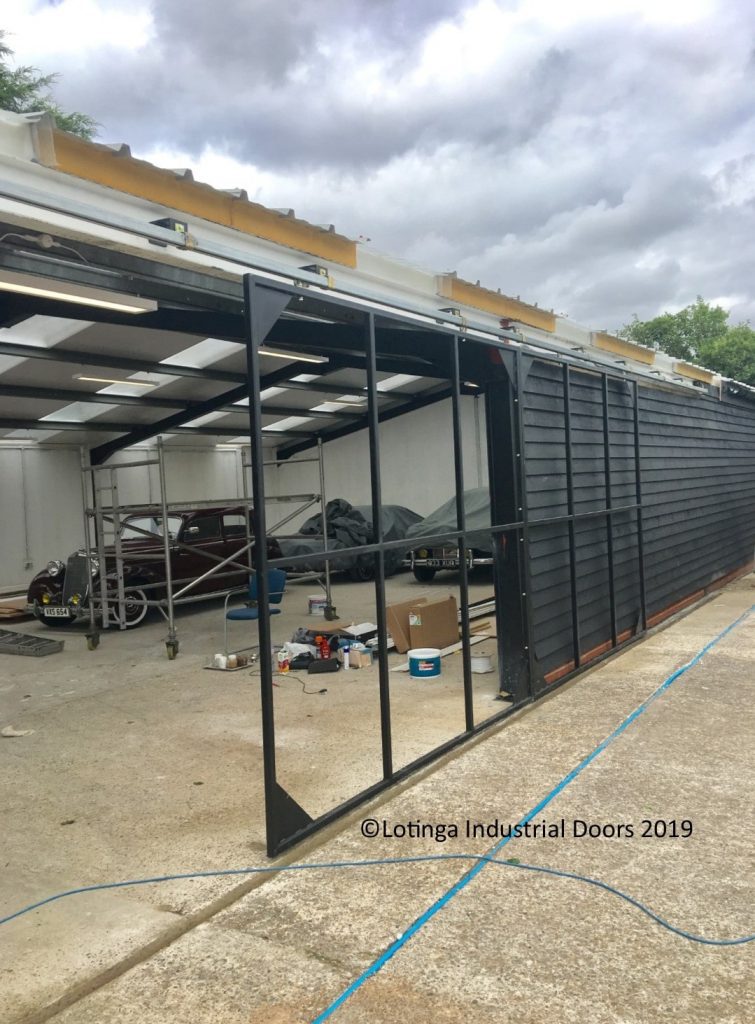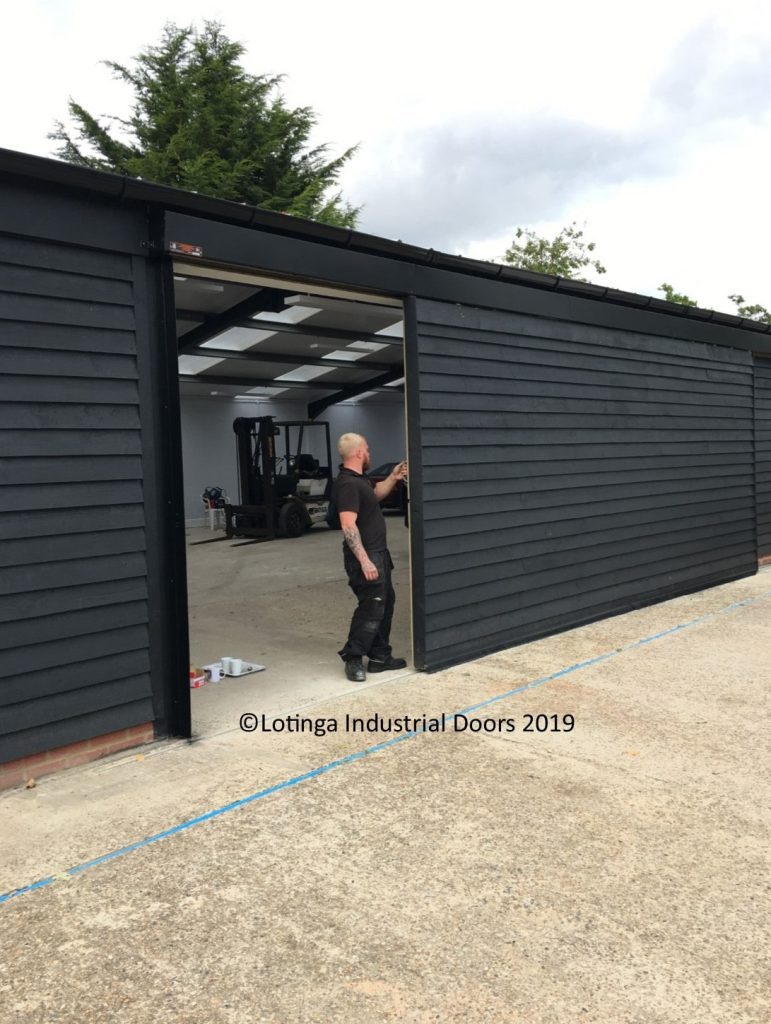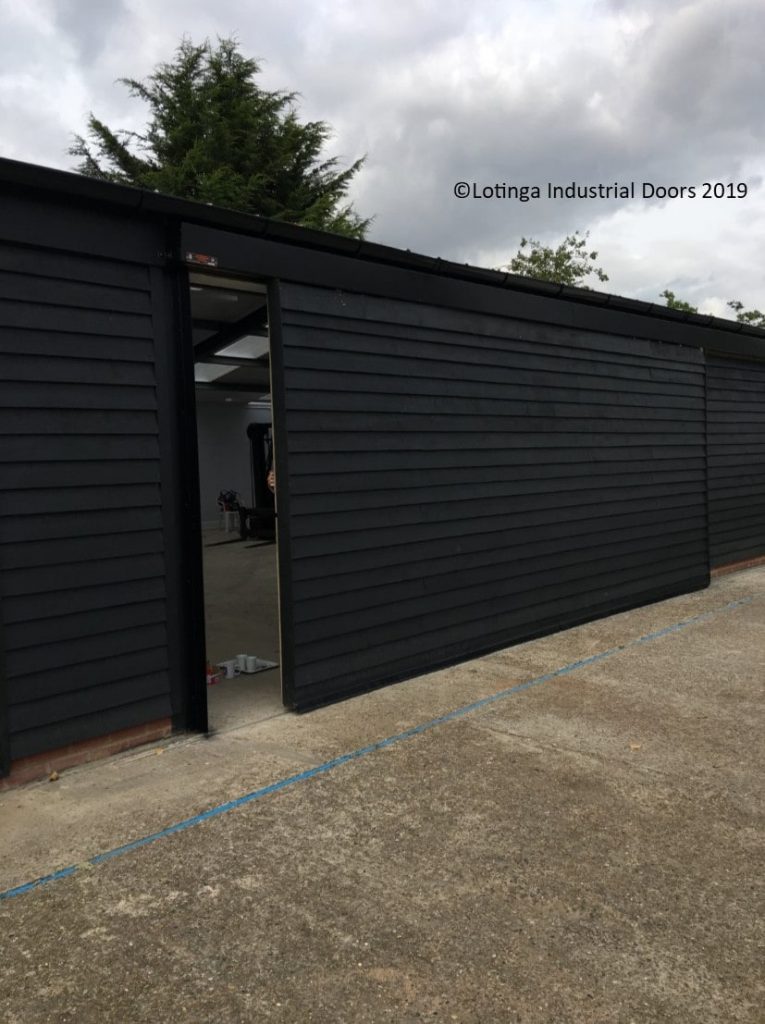 Testing Operation. Ensuring the frame slides smoothly within the tracks.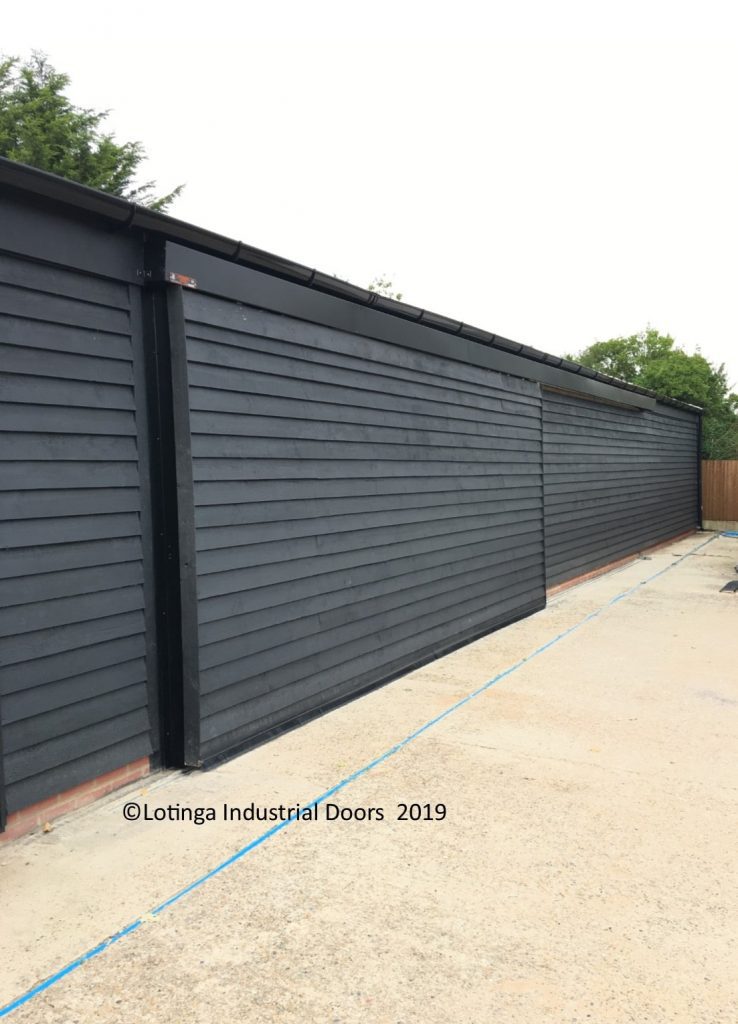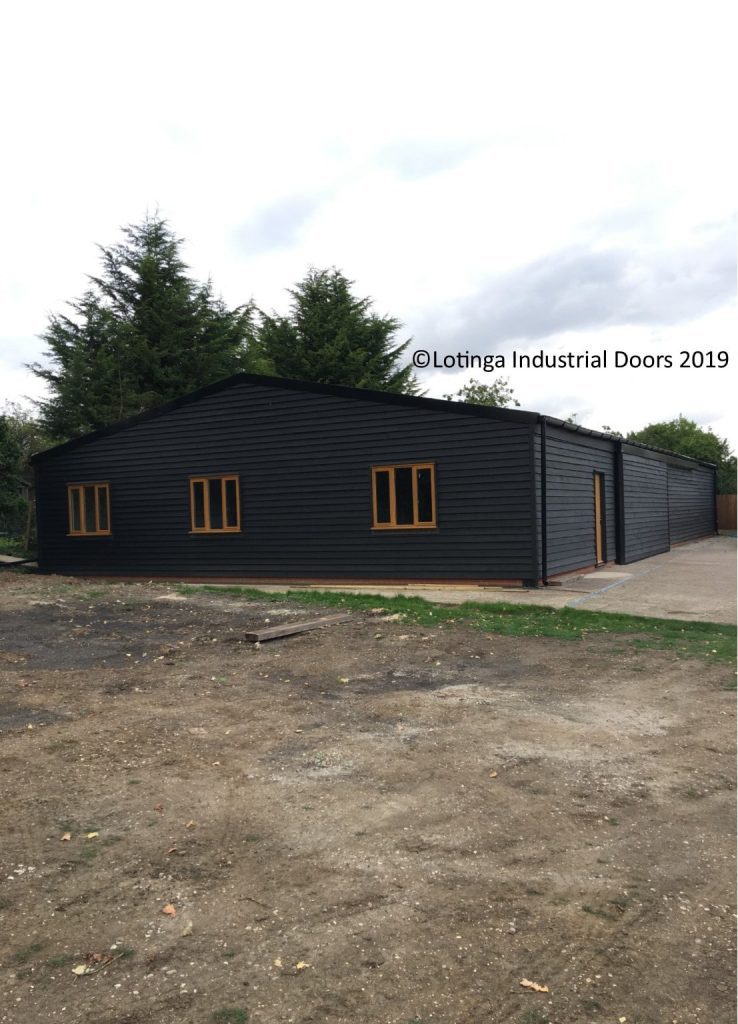 Installation is Complete. The door nicely blends in with the building.  In addition, the cars had the necessary security.  Above all, the customer has peace of mind.
Why Choose Lotinga?
Since we are manufacturers and depending on work schedules, we can offer a quick turnaround.  Not just on sliding barn doors, but all types of industrial doors.  Equally, if you have an urgent repair, depending on your location and because we stock many parts, we can often attend within 24 to 48 hours.
Don't Forget Maintenance!
It is a legal responsibility to ensure the annual servicing of industrial doors.  You can find further clarification on the Law Around Industrial Doors by clicking here.
To aid customers in keeping ahead of maintenance; and, more importantly, ensuring the safety of personnel operating doors, Lotinga offers a Service Agreement Facility.  In short, this provides discounts on Scheduled Repairs. 
Click on our Discount page to learn more; alternatively, contact us for a quotation.
---
How Can We Help?
Do you require a bespoke door or some other form of fabrication?
Call Us for advice.  Alternatively, click on our Enquiry Form for a No-Obligation Quotation.