Project

:

High-Speed Clear PVC Door
Door Size:
4500mm wide x 5000mm high
Type: 
3 Phase Electric
Location:

Dartford
Clear PVC Door Installation
This attractive twin Clear PVC Door installation was for a company selling Fish Tanks.  We installed the doors in their Goods In / Goods Out area.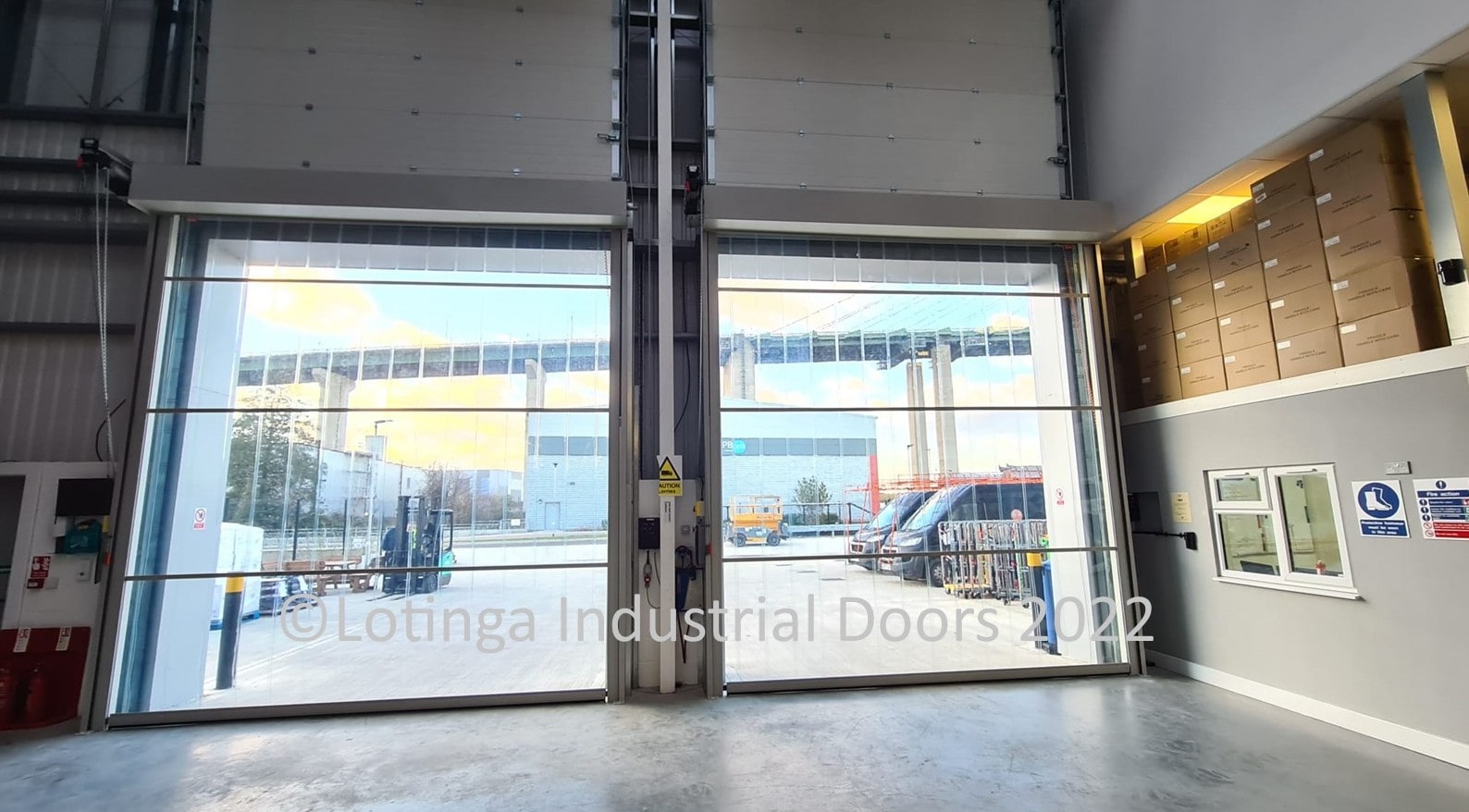 Because they were pretty large doors and in a windy location, the doors had wind-locks installed and top brush strip to help keep draughts out.
We install light barriers as a safety feature to stop the door from operating should someone walk within the beam area.  You can view light barriers and other accessories here.