Feature:

 Twin Door Installation
Size: 5000mm wide x 5000mm high
Time to Market: 4 Weeks
Operation: 3 Phase, High Speed Electrical 
Location: Acton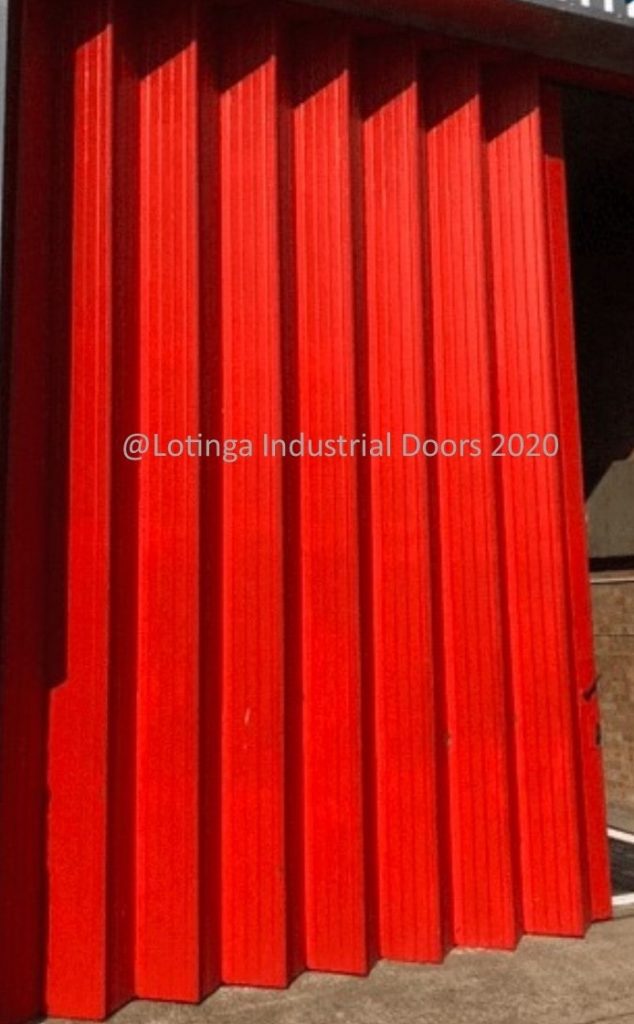 Twin Door Installation
This folding concertina door was tired, dragged on the floor and had gaps around it.  In short; it was not very secure or safe to use.
Maintaining a clean environment was essential.  Therefore; a twin door installation was required to provide an airlock type area; where one door would remain closed whilst the other was open.
In order to create an air lock area, the Eco-Strip door would need to be closed whilst the Roller Shutter Door was open.  Both doors could have been connected via an interlock system so only one button would need pressing to activate the doors; but the customer did not feel that was necessary.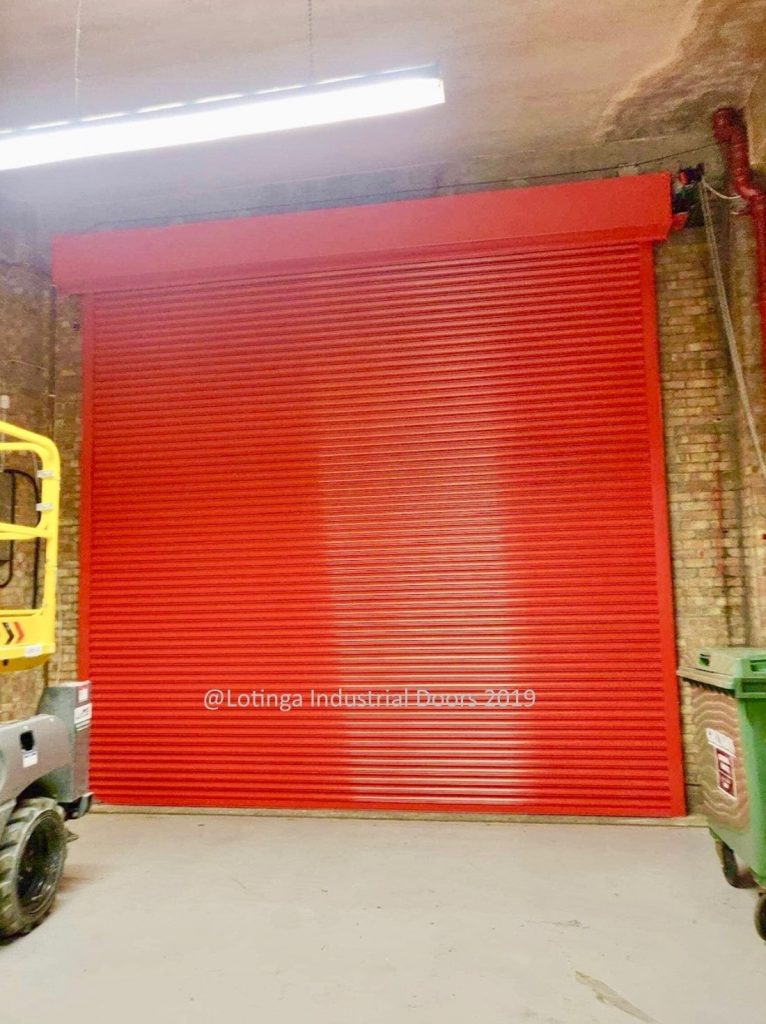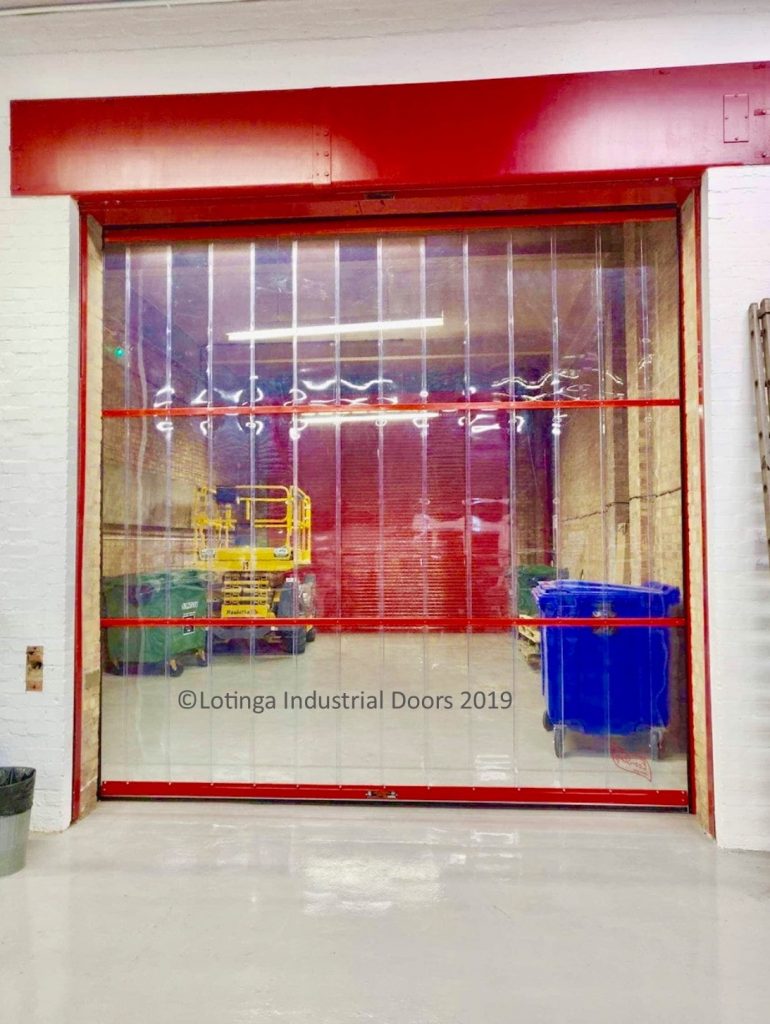 Mode of operation for the shutter was via standard 3 Phase electric; however, the Eco-Strip door was operated via a high speed inverter motor.  As a result, the operating time of the door was reduced, thus, increasing efficiency.
Other modes of operation can be found on our Accessories Page. 
Post Installation Alterations
Owing to the fact the roller shutter did not have automatic operation; in order to ease access to personnel, a wicket door was put inside the shutter curtain.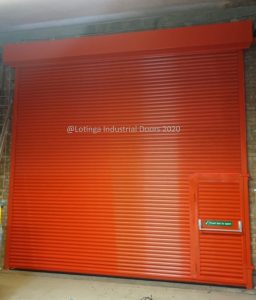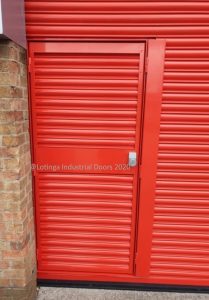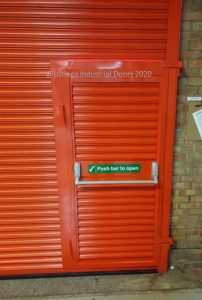 Unfortunately, due to staff not closing the wicket gate behind them; Lotinga has now been asked to remove it.  Automatic operation is not possible with  Wicket Gates.
---
Looking for a Twin Door Installation?
Call Us for Professional Advice
Alternatively, click on our Enquiry Form for a no-obligation quotation