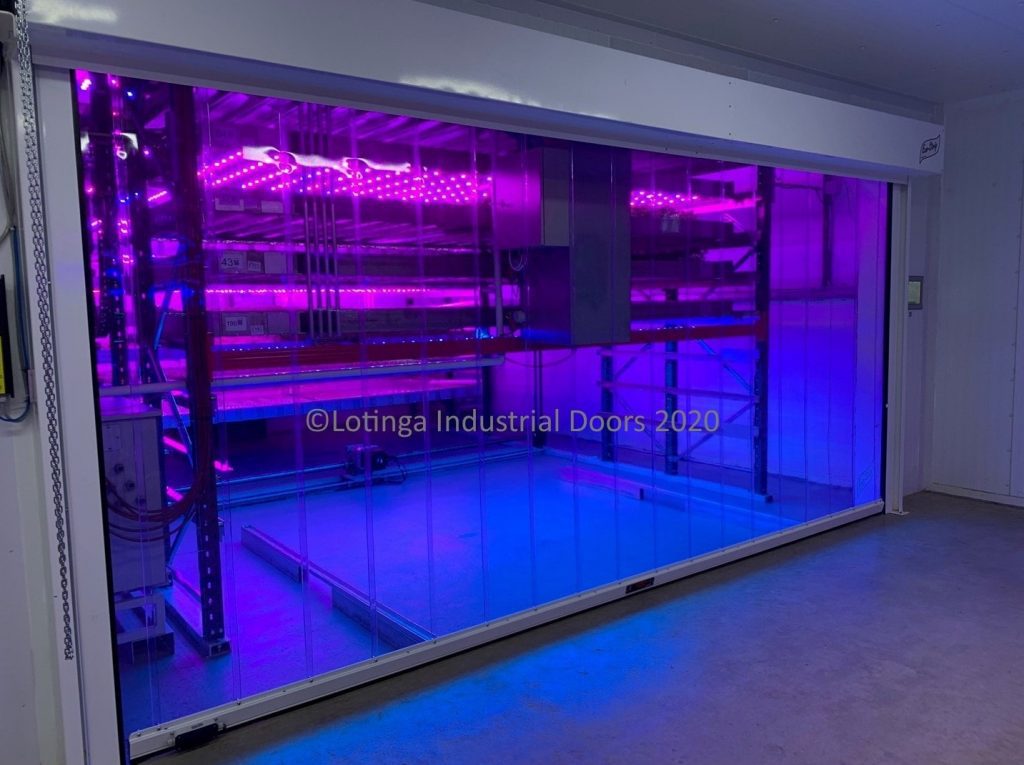 Agricultural Speed Door Project - An Update
Previous blogs tell of our involvement in an innovative state of the art Vertical Farm with Intelligent Growth Solutions.
Well, IGS have recently announced an exciting update.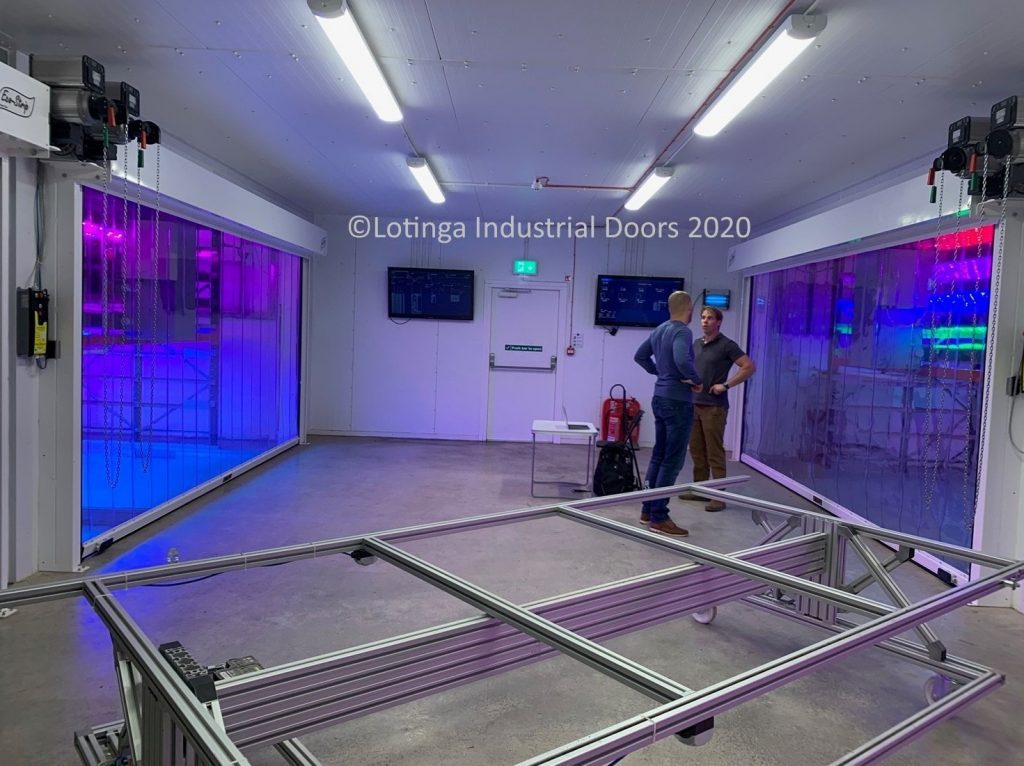 They have reached an export deal with French urban agriculturalists, Jungle.  Consequently; the first vertical towers will be in production by early 2021.
Jungle carried out an extensive search of the market to find a company who could provide the technology and expertise they needed.  As a result;  IGS was selected.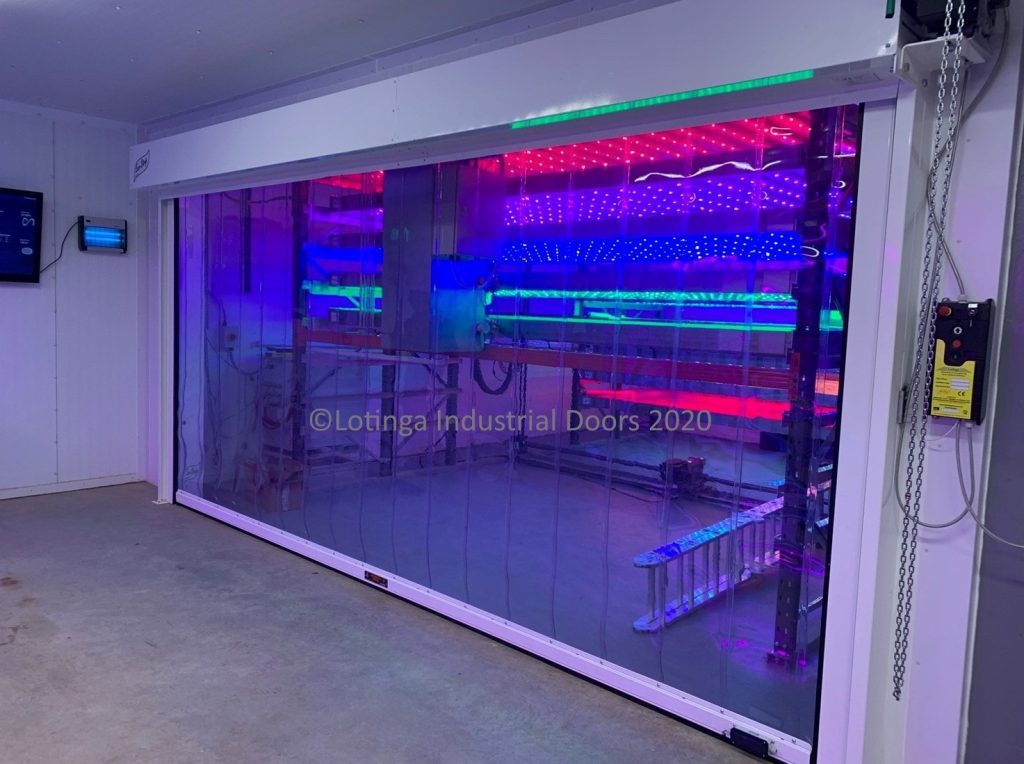 Jungle found IGS vertical towers to be the most economically viable and environmentally friendly system.
On the whole; it is exciting times for IGS.  Recognition has been given by the Scottish Government for the opportunities IGS are bringing to the Scottish market.  Lotinga are proud to have our Agricultural High Speed Door as part of it.
Due to Covid measures; recently within the demonstration pod, the green UVA curtain has been changed to a clear one.  This allows visitors to see what is going on inside the pod without raising the Agricultural Speed Door.
---
Click here to read the full IGS announcement 
Could our Speed Door be useful in your premises?
Contact Us or Complete the Enquiry Form.