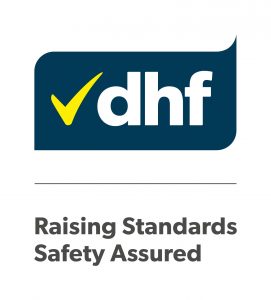 Using A Door and Hardware Federation Member
Being a Door and Hardware Federation Member comes with many benefits for Lotinga Industrial Doors but also by purchasing from a professional door supplier, has benefits for customers too.
Lotinga Industrial Doors has been a member of the dhf for many years and have found their help and advise invaluable when ensuring we provide the best possible service for our customers.
The dhf helps by representing door suppliers on BSI Standard Committees.  They liaise with compliance authorities such as Health and Safety and Trading Standards to ensure the obligations of the door suppliers are plainly understood and met and that legislation is workable for the door supplier and their customers.
dhf's main aim is to raise standards in the industries it represents and, by doing so, reassure customers that they are using products and services of the highest quality that conform with the latest legislation, safety, and technical specifications.
By choosing a company who is a dhf member, you are choosing a professional door supplier who:
wants to see standards raised in the industry

is dedicated to providing a professional service

puts safety above profit

keeps up to date with the latest legislation and standards

complies with the DHF

 

Code of Conduct

has access to the industry's top professionals and advisers.
Being a DHF member provides us with access to all the advice and training we need.  As a result this means that you, the customer will get the best service and advice from us.
---
If you would like further information on what it means to purchase from a DHF Member and to find out if we operate in your
area
?
or
Or you can visit the DHF website