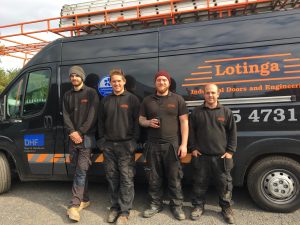 Meet The Team
Our current Industrial Door Team have been with us for quite a while now.  Not only do they get on well within the work environment but outside work as well, which is great for morale.
Louis and Rob are both full engineers who's main strengths are electrical; Lewis and Alix are still training, Lewis' strengths are welding and fabrication and Alix is our newest member of the team who brings the muscle to the operation and is the main tea boy and joker.
And then there is us here in the office.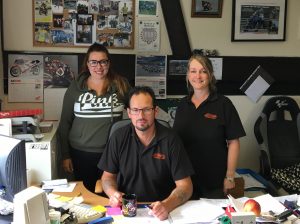 Lotinga may be a small team but we work really well together.  We operate an open door policy for our staff and hope that the openness comes across to our customers as well.
We do our utmost to meet your industrial door needs and are always here to give you the best advice possible.
---
Do you require advice on the maintenance of your industrial doors, or are you thinking about purchasing a new one?
For a No Obligation Quotation and Expert Advice.
or
---