Door Accessories, Kent and The South East
Covering Kent, London, Sussex and Surrey, we offer a full range of optional door accessories, such as additional security items to various operational choices.
Unsure of what is best for you; then call us for professional advice.
---
"Very professional, I will use again."
Mark Poppy Appeal
---
Modes of Operation
Manual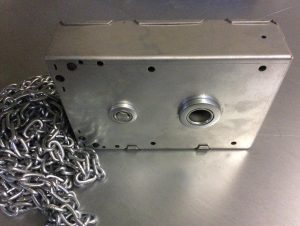 Electric
Electric doors are self locking via the motor.  Additional manual locks can be installed but a safety interlock switch will have to be installed with them.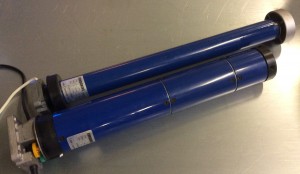 ♦  240v Tube Motor and Motor Cover Box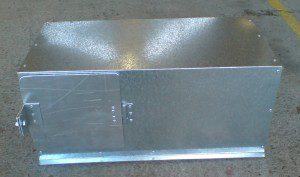 ---
 Activation Devices (Examples)
Below is a small selection on offer, contact us for further examples.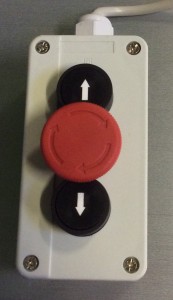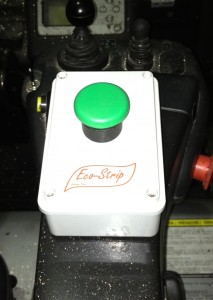 ♦ Vehicle Transmitter and Rocker Switch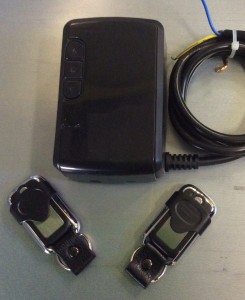 ♦ Remote Control and Proximity Reader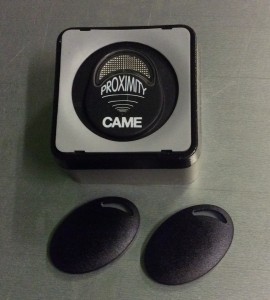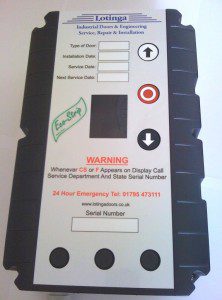 ♦ Control Panel and Control Panel Box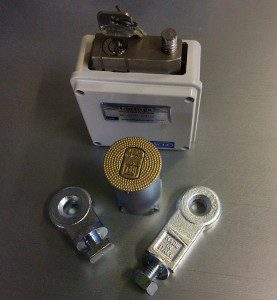 ♦ Safety Interlock Box
There are a selection of different manual locks available.  A manual lock can be installed onto an electric door, providing that a safety interlock switch is installed so that no damage is caused to the door by attempting to operate it whilst the locks are in place.
---
Prevention of Draughts and Water Ingress
Brush Strip is designed to help prevent door vibration and also aids in preventing draughts.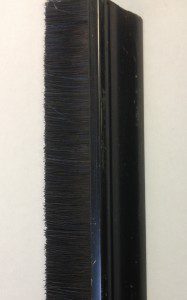 ♦ Brush Strip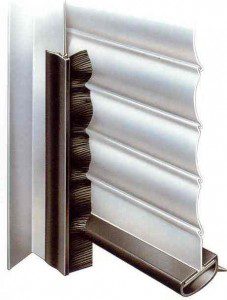 Rubber Seal ♦
Rubber Seal is designed to help prevent water ingress.
---
 Wicket Gates
Wicket Gates provide a more convenient method of entering your building; you can walk into the premises without having to raise your roller shutter or sectional door instead.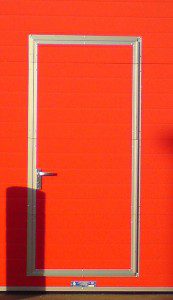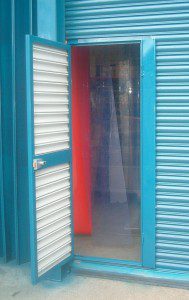 When installing a wicket gate on an electrically operated door, a Safety Interlock Switch will be required. Please refer to our Safety page for more details or call us for expert advice instead.
---
Door Safety and Security
Your personal safety and security of your premises is our first priority.  
See how you can ensure your door is as safe and secure as possible.
Click on our Door Safety Systems page for more information or give us a call for further advice.
---
Bollards
Made to your individual specification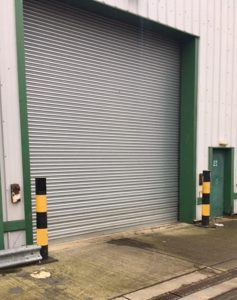 ---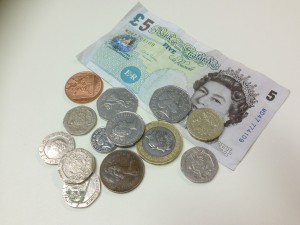 Service and Save
We offer discounts off annual maintenance and also scheduled repairs with our Service Agreement Facility; click on our Service and Save Page or give us a call to find out more instead.
---
Finishes
Most of our industrial doors come with a galvanised finish.  However, colour finishes are available in either plastisol, powder coat or painted finish.
These are example colours.  A full range of RAL colours can be found at www.ralcolor.com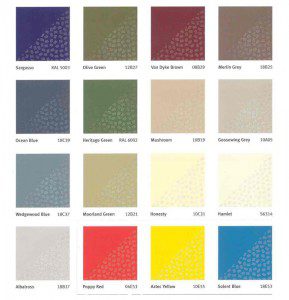 ---