We offer a steel fabrication and welding service throughout Kent, Sussex, Surrey and London.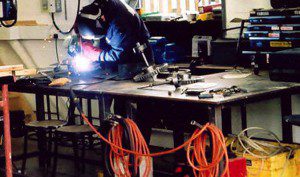 The Steel Fabrication Service can take the form of manufacturing a steel gate, railings or fire escape; in addition we can alter your opening to accomodate the required size of your industrial door.
We also offer a welding service, this can be in-house or site based.
---
"Have used Lotinga doors for a number of years now and must say they are a very good. They offer a complete service which is always prompt and efficient."
John Darling Retainagroup
---
Alteration of Openings

If your opening is too large or small; we will do our best to alter that opening by using steel supports.
---
Refurbishment
We will advise you if we feel it would be more cost effective to refurbish your old door; instead of replacing it.
---
Fabrication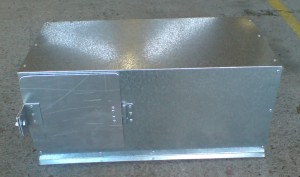 If you require a one off item, tell us, we will endeavour to fabricate it for you.
---
Multi-Media Screens
Incorporating Steel Fabrication with Industrial Doors.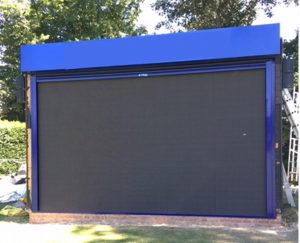 We now fabricate bespoke frames for Multi-Media Screens and also incorporate our roller shutters to give protection from damage.
---