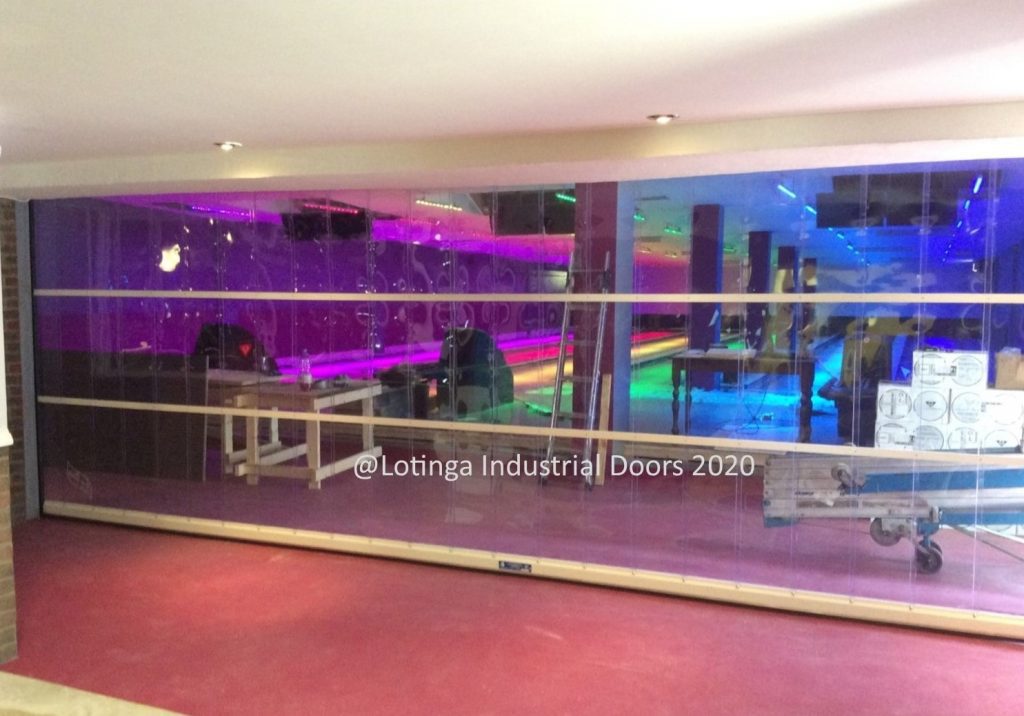 COVID PVC Curtains
The Eco-Strip roller doors which are predominantly made from PVC Curtains have shown over the years how versitile they are.  In light of the measures being put in place in workplaces to keep people safe and separated; we thought the Eco-Strip would be a good solution.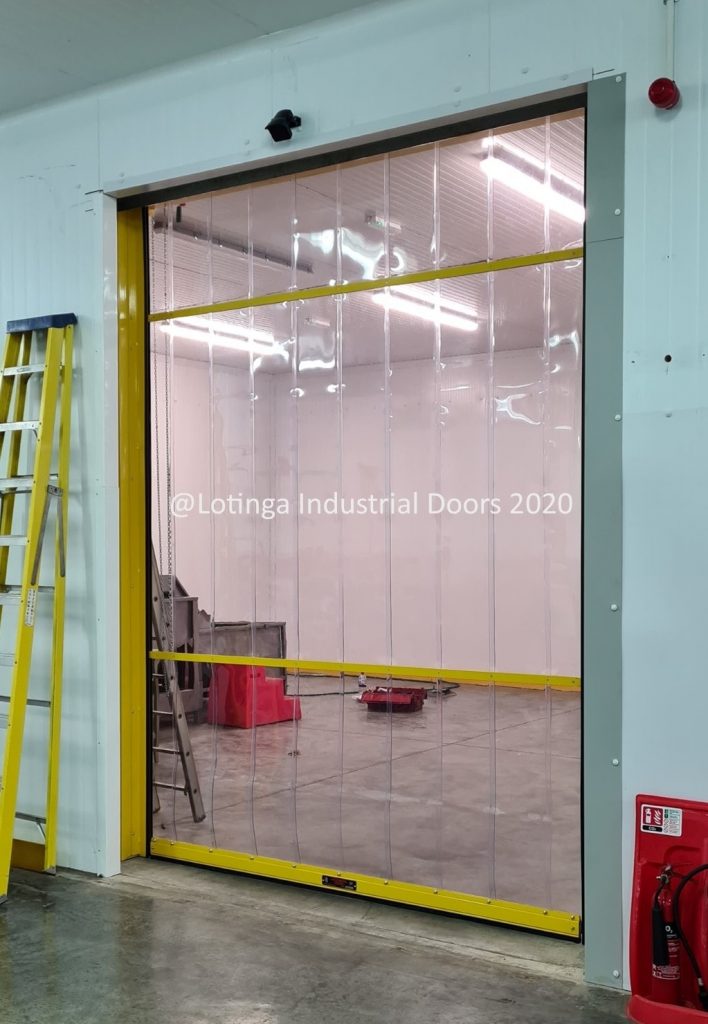 Eco-Strip doors are often used behind external industrial doors to help keep heat in the premises.  In addition; they allow natural light in whilst keeping animals or unauthorised personnel out.  More often lately, they are also being installed as room dividers; because they are easily raised if the room needs to be opened up.
The PVC Curtains are easy to keep santized and washed down. 
Furthermore, they are available in a speed version with automatic control if you want to allow foot traffic to pass unhindered.
⇐ Here is an example of a slow version of an Eco-Strip door being used as a room divider.
And here is an example of a high speed version.⇓
Other videos of Eco-Strips operating can be found on our video page.
---
Could the Eco-Strip PVC Curtains be a Covid Safety Solution for your business?
Contact us to discuss the benefits of the Eco-Strips further and get your no-obligation quotation.