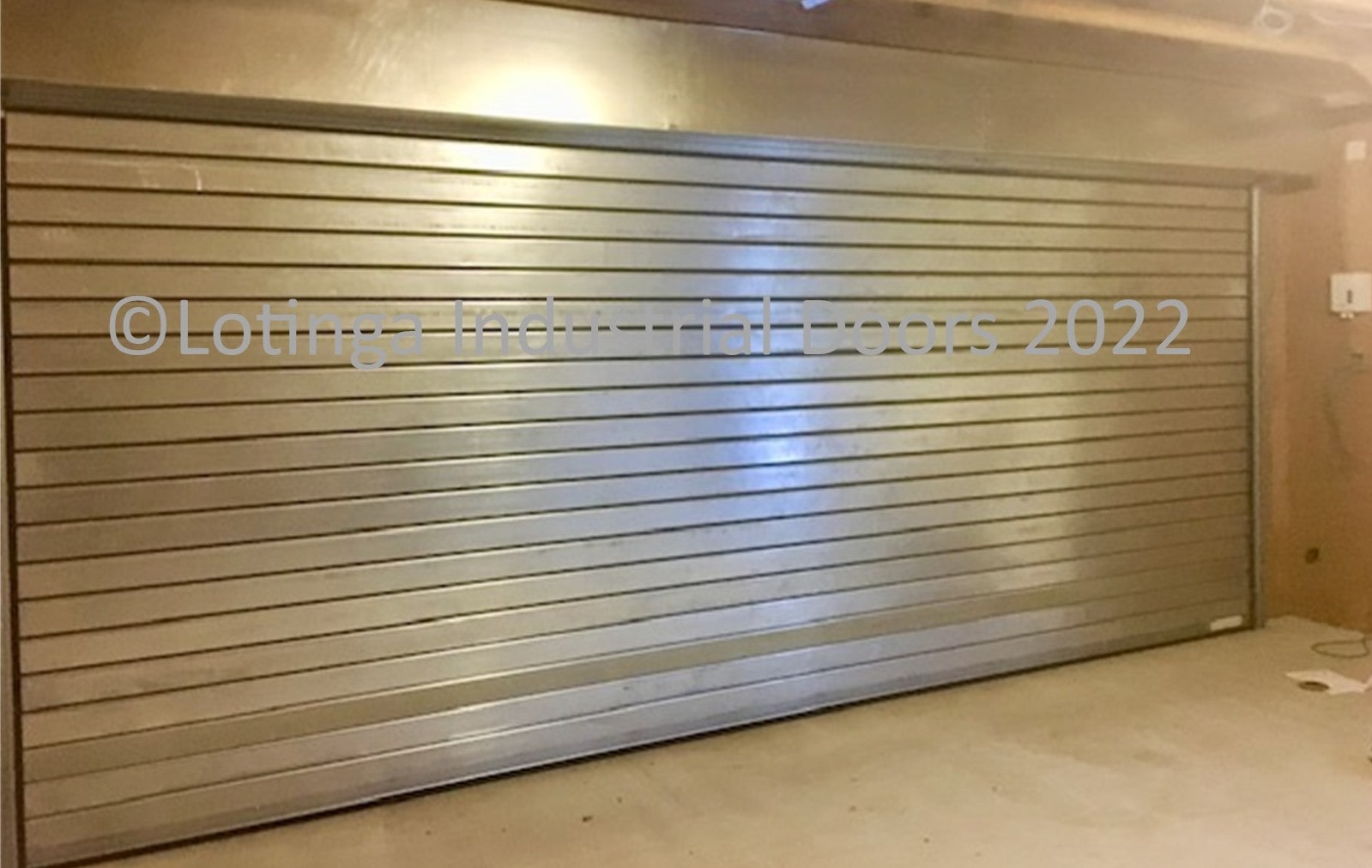 Shutter Safety for New Installations
When purchasing a new door, shutter safety probably wouldn't cross your mind.  "It's a brand new door; it will be safe, right?"  Unfortunately, not always.
Even on new doors, you should still consider shutter safety.
The UKCA mark, or what was CE marking regulations, governs Industrial Doors.  These regulations strictly stipulate their manufacture.
We recently had to remove a new roller shutter and replace it with one which met current regulations.  The door we removed was far from safe.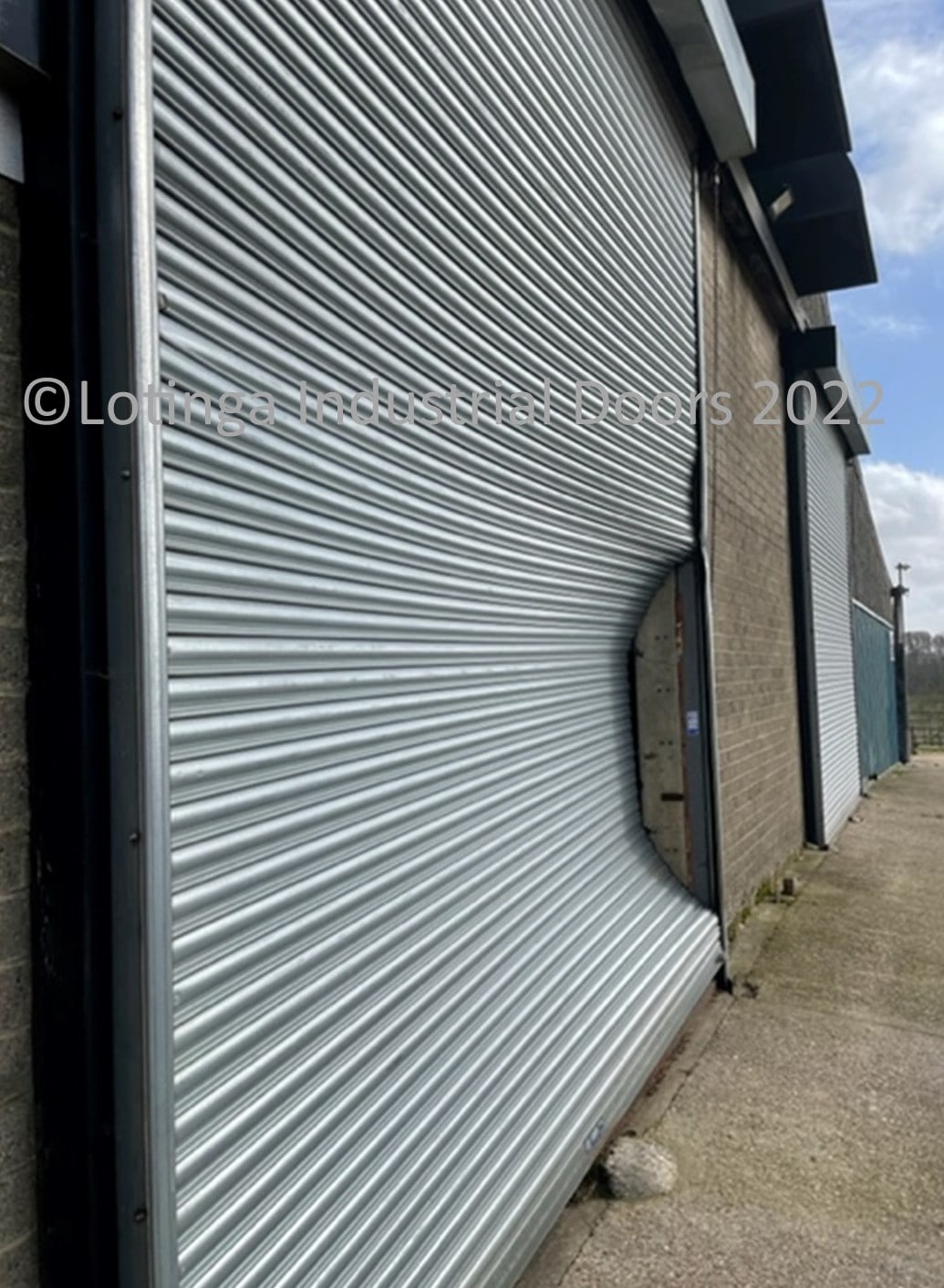 The shutter was fully automated but had no safety systems in place.  There was no safety brake and no system to stop the door from operating should someone walk or stand underneath it.
Incorrect fixings (wood screws) were used to secure the door to the opening.  The materials used to construct the door were flimsy, and the curtain barely sat within the side guides.  As a result, should there have been a windy day or someone had placed a bit of force against the door it could have easily been pushed in.
⇐ Here is an example of wind damage.
How Can You Be Assured Of Shutter Safety?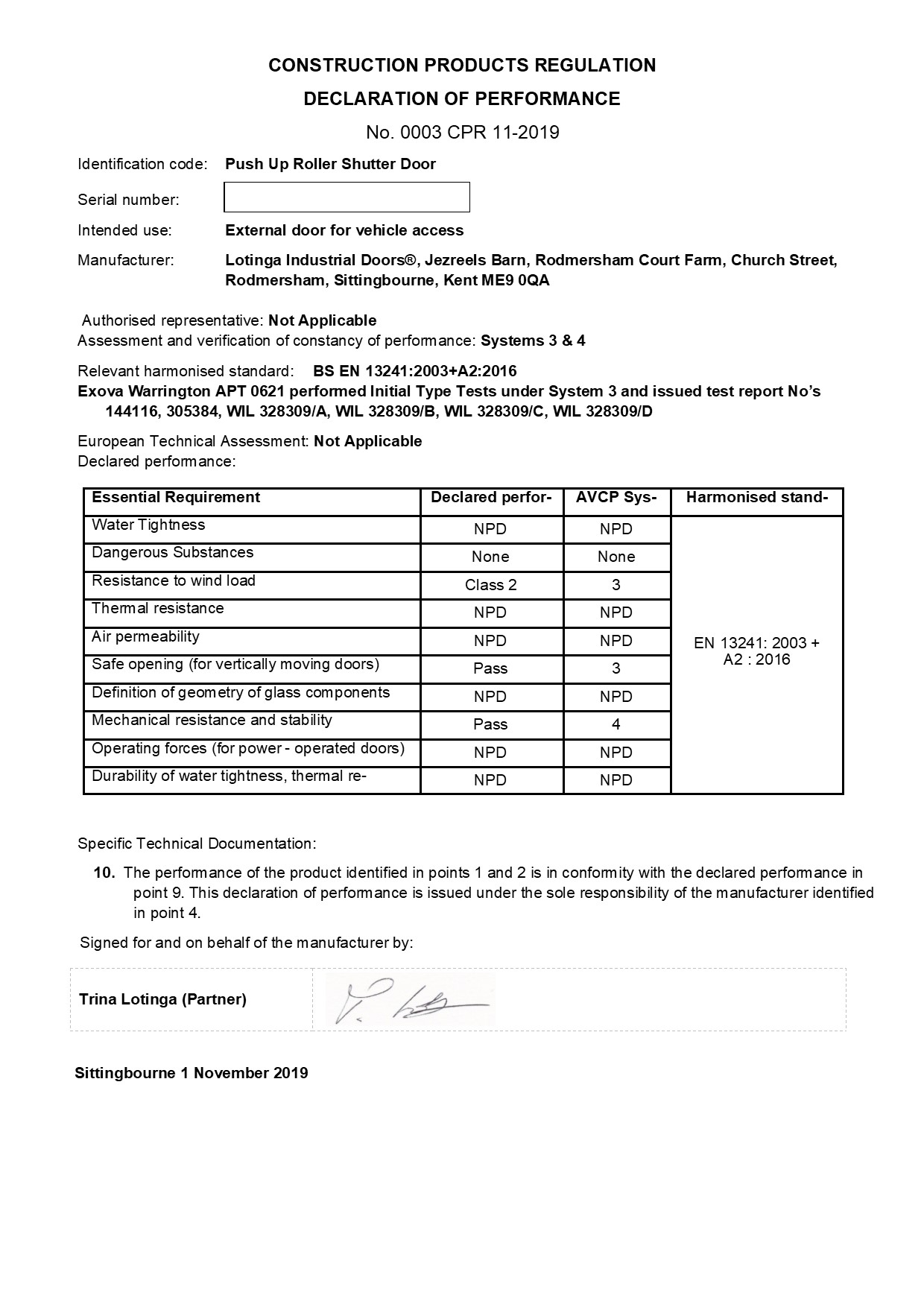 If you are in doubt of the validity of the company installing a door or the quality of the door you are purchasing, ask to see the Declaration of Performance.  You could also ask for references from previous customers.  Alternatively, as we offer here at Lotinga, make arrangements to visit an existing customer.
If you are still in doubt or have any further questions, please do not hesitate to contact us for advice.