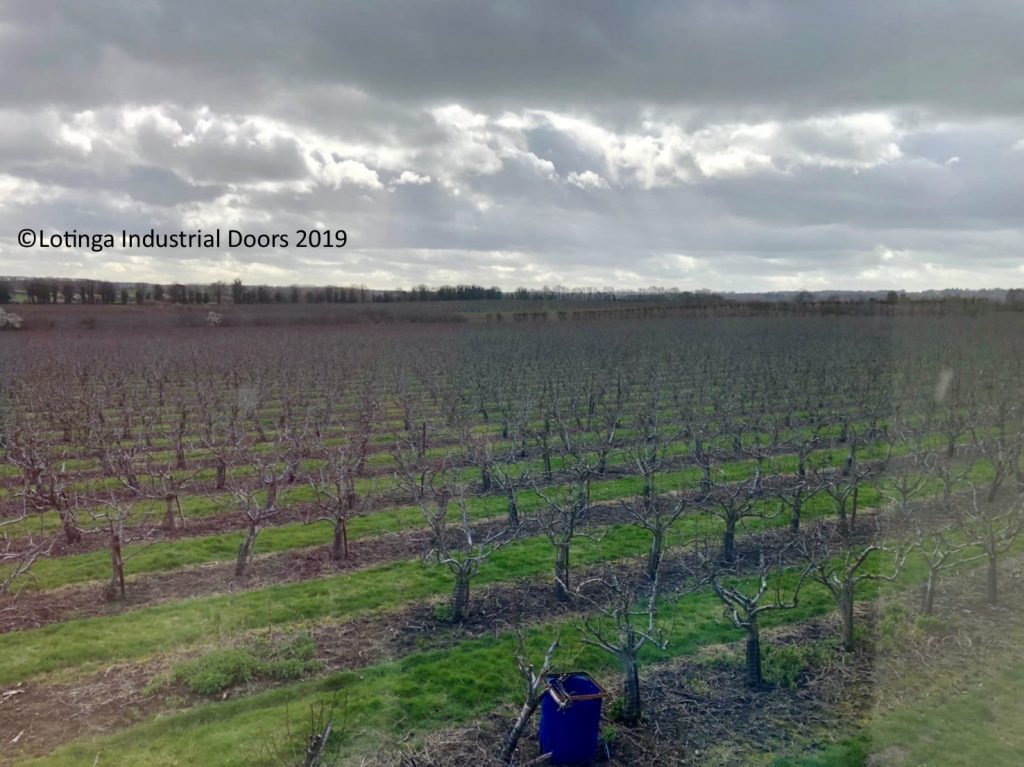 Looking After The Environment - A Doors Service We Care About
Within the Engineering and Construction Sector, ensuring a doors service does not impact the environment can sometimes provide a challenge.
The premises currently used by Lotinga was originally an unused lambing shed.  
With a few internal alterations, the potential to have this as a base could be seen.  As a result; lovely original features were retained wherever possible.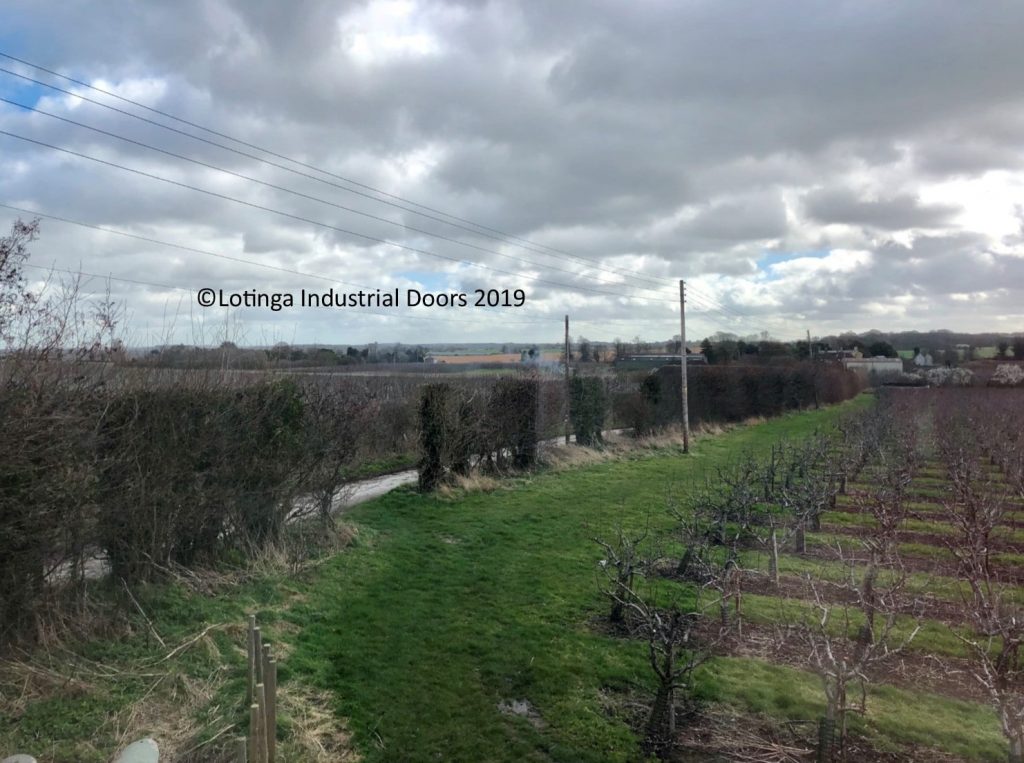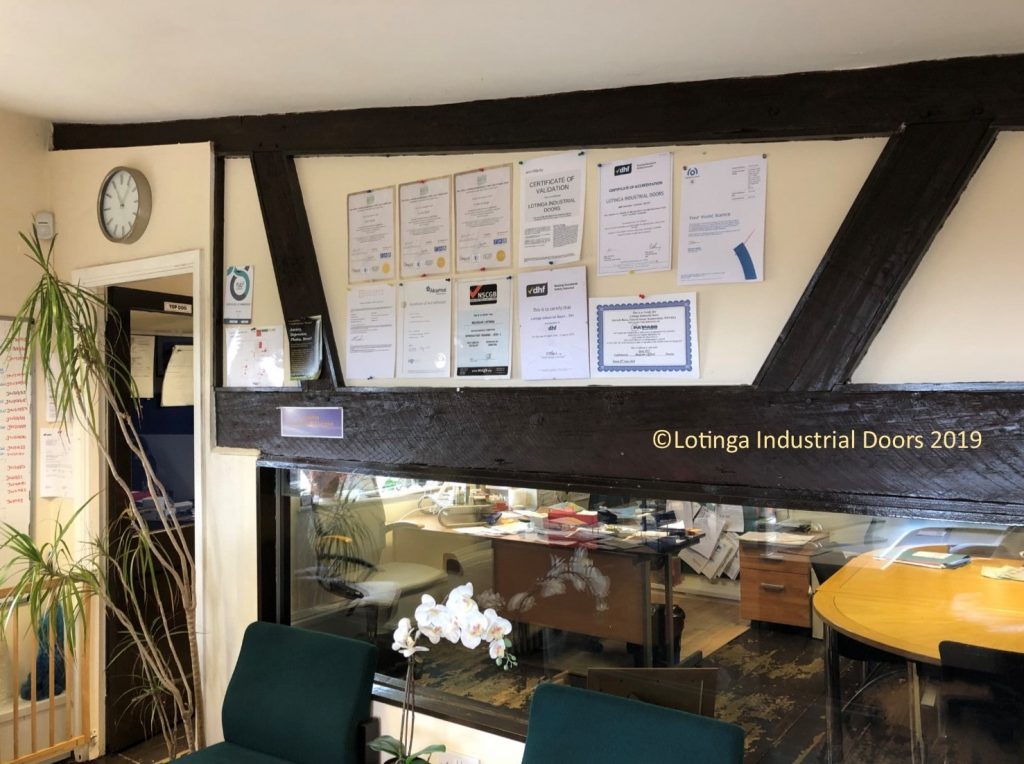 Situated in amongst fields of apples and pears, working here is idyllic; although; conditions can get very windy..  Unfortunately; hundreds of hectares of fields in the valley are currently under threat from developers and eventually we may be forced to relocate.  Under no circumstances, in our opinion, should profit come at the expense of the Environment and the Greenbelt. 
Recycling and reusing is done as much as possible within Lotinga Doors.  Unwanted steel sections are sent to the metal recycling plant, for example.  In addition; old wooden doors are broken up and the wood given to staff members who have log burners at home.  Similarly; after confidential information has been shredded, the shredded paper is also given to staff to incinerate in their log burners as fire starter material.
Thankfully, engineering activities carried out here do not produce any toxic waste.
The Eco-Strip Door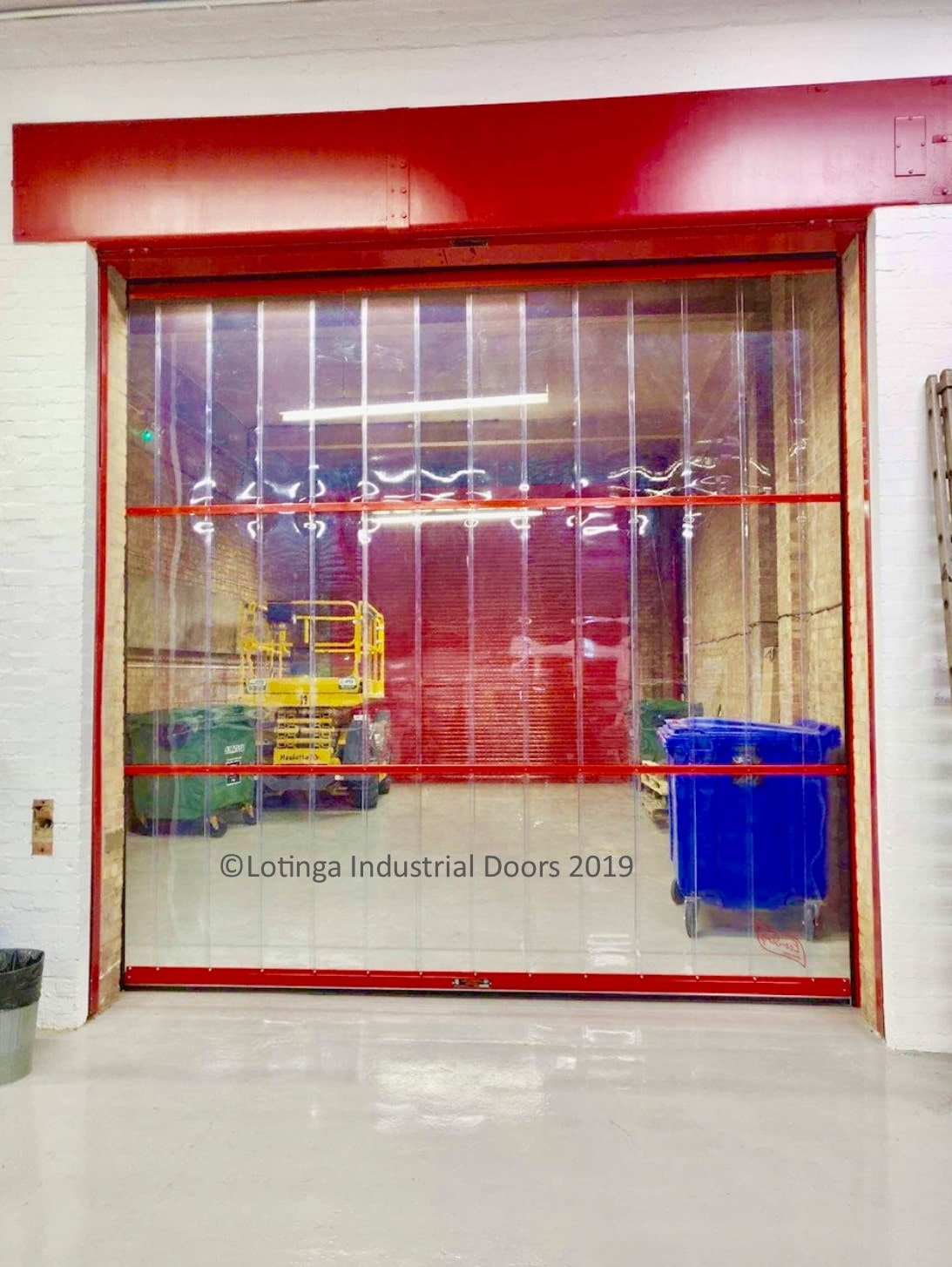 With the environment in mind; Lotinga wanted to come up with a a new product.  Hence; the Eco-Strip Speed Door was born.
There are other speed doors on the market, but many of them are manufactured abroad; adding to the carbon footprint.  In addition; they are costly to fix and replace.
Lotinga wanted to devise a more cost effective alternative; to help customers retain some of the heat in their building.  Granted; it is not as effective as an external thermally insulated door, but it does help somewhat to stop heat escaping. 
On the other hand; more natural light is allowed into the space.
Customers who already have an Eco-Strip installed, comment on what a difference it has made for them.
Because manufacturing is carried out here in Kent, repairs can be turned around very quickly; helping to maintain the high level of Lotinga Doors Service.
---
The Lotinga Doors Service
To ensure the safe running of all industrial doors and to help keep repair costs down, an annual service is a must; in addition, it is also a Health and Safety Requirement.
For a Doors Service quotation and details about a Service Agreement Facility; which entitles the holder to discounts off scheduled repairs.
or