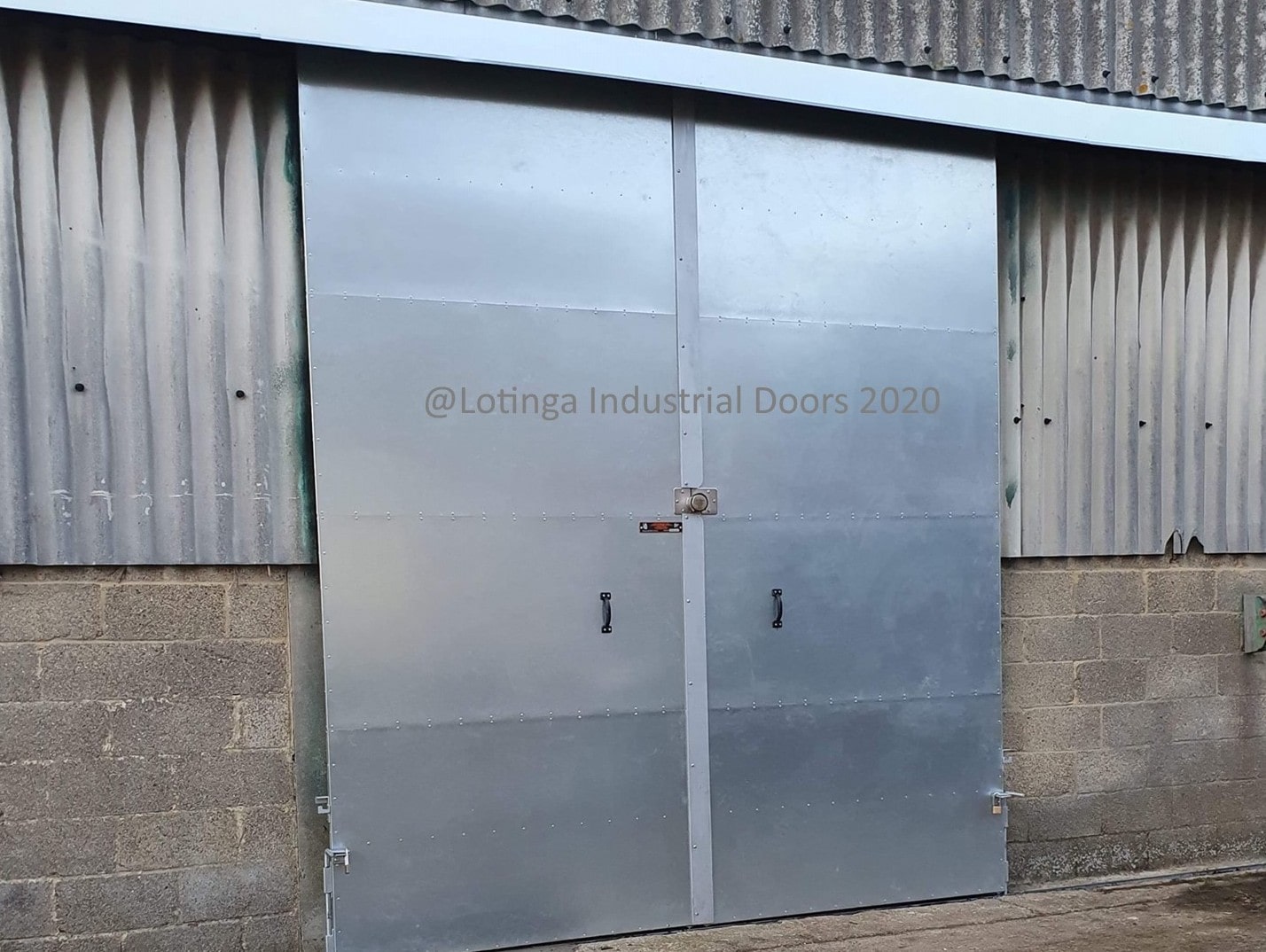 Barns and The Best Doors to Choose.
Traditionally, Barns come with Sliding Doors.  When a sliding door needs replacing, many agricultural customers think the only option is like for like; this is not necessarily the case.  In this blog, we explore the different options available.
Another misconception about sliding doors is, they are cheaper to replace. That could not be further from the truth. Likewise, repairing them is often not an affordable option either. If this causes you confusion, don't worry; we will do our best to explain why there are better alternatives.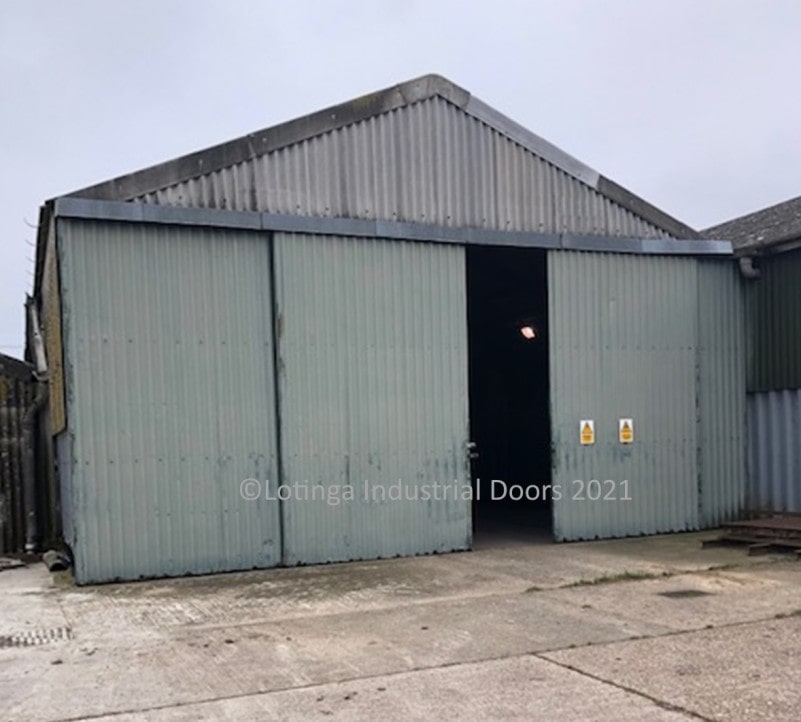 What we can say about sliding doors is they are strong. Barns are often in exposed environments, which see strong winds. In these instances, sliding doors are effective against adverse weather. However, they have a significant downside. The sliding doors run along tracks. As is the nature of farms, machinery drives mud and debris into the barns. Thus the tracks become clogged with dirt. As a result, the doors will become harder to slide.
These doors need to be relatively large to allow farm machinery to gain access. If they are large, then it stands to reason, they will be heavy and quite often manually operated. If the tracks get clogged up, the doors will eventually become impossible to move. Yes, you could regularly clean the tracks; but this is very easy to overlook on busy farms.
What Alternatives Are There?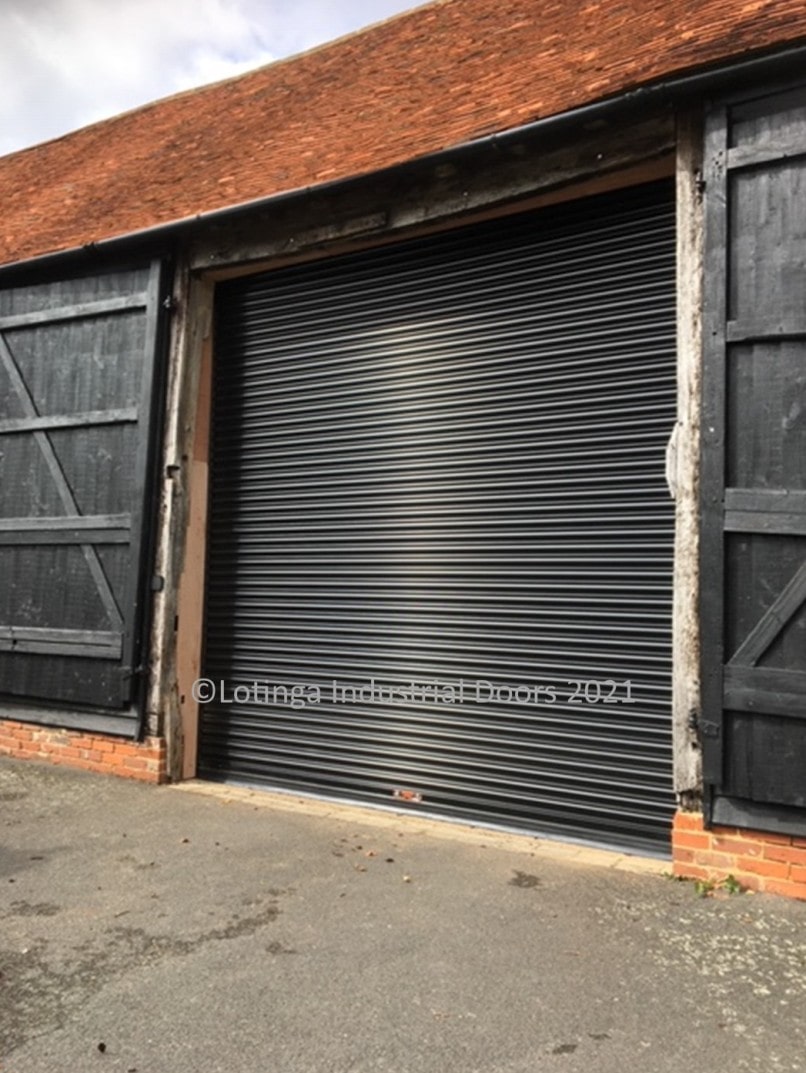 Of all the doors we would recommend, Roller Shutters would be it.
Roller Shutters are inexpensive. In addition, just like sliding doors, headspace is not an issue, and they can be insulated if needed.
We manufacture roller shutters here in Kent. As a result, work schedule permitting, repairs can be turned around quickly.
If adverse weather is an issue in your location, wind locks and a thicker gauge curtain can overcome this problem. In addition, we manufacture storm bars/ram raid barriers as an optional extra.
Roller Shutters may be our recommendation, but there are other doors to consider.  Visit our Products Page, browse through our Projects or call us for more information.