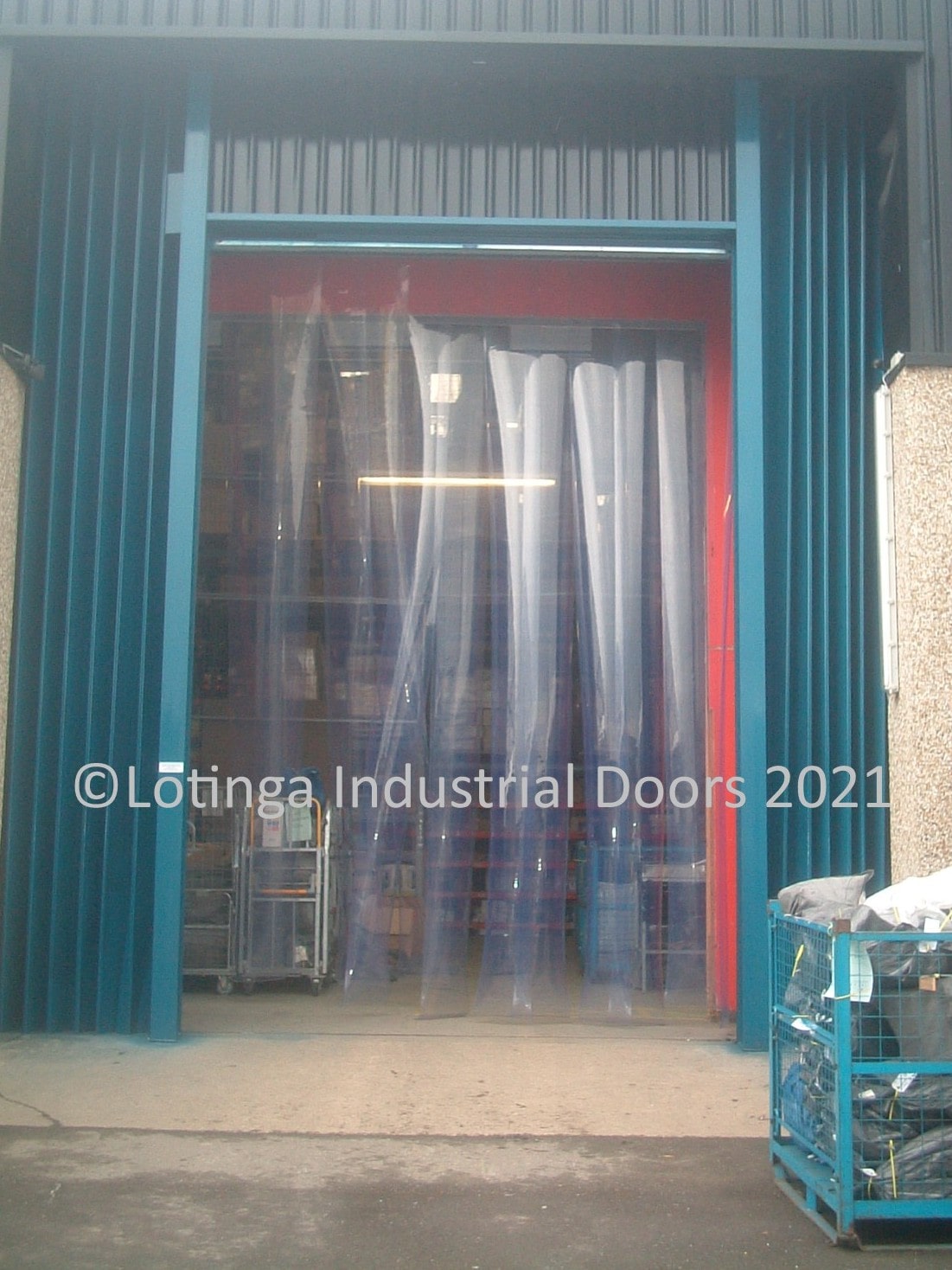 Looking For A Sliding PVC Curtain?
Wind, rain, and dropping temperatures are fast increasing.  Maybe you think a sliding PVC curtain would help keep the elements out.
Yes, it might help a bit.  However, sliding PVC curtains consist of loose strips, and any wind will easily blow its way through them. 
Don't worry; there is an alternative.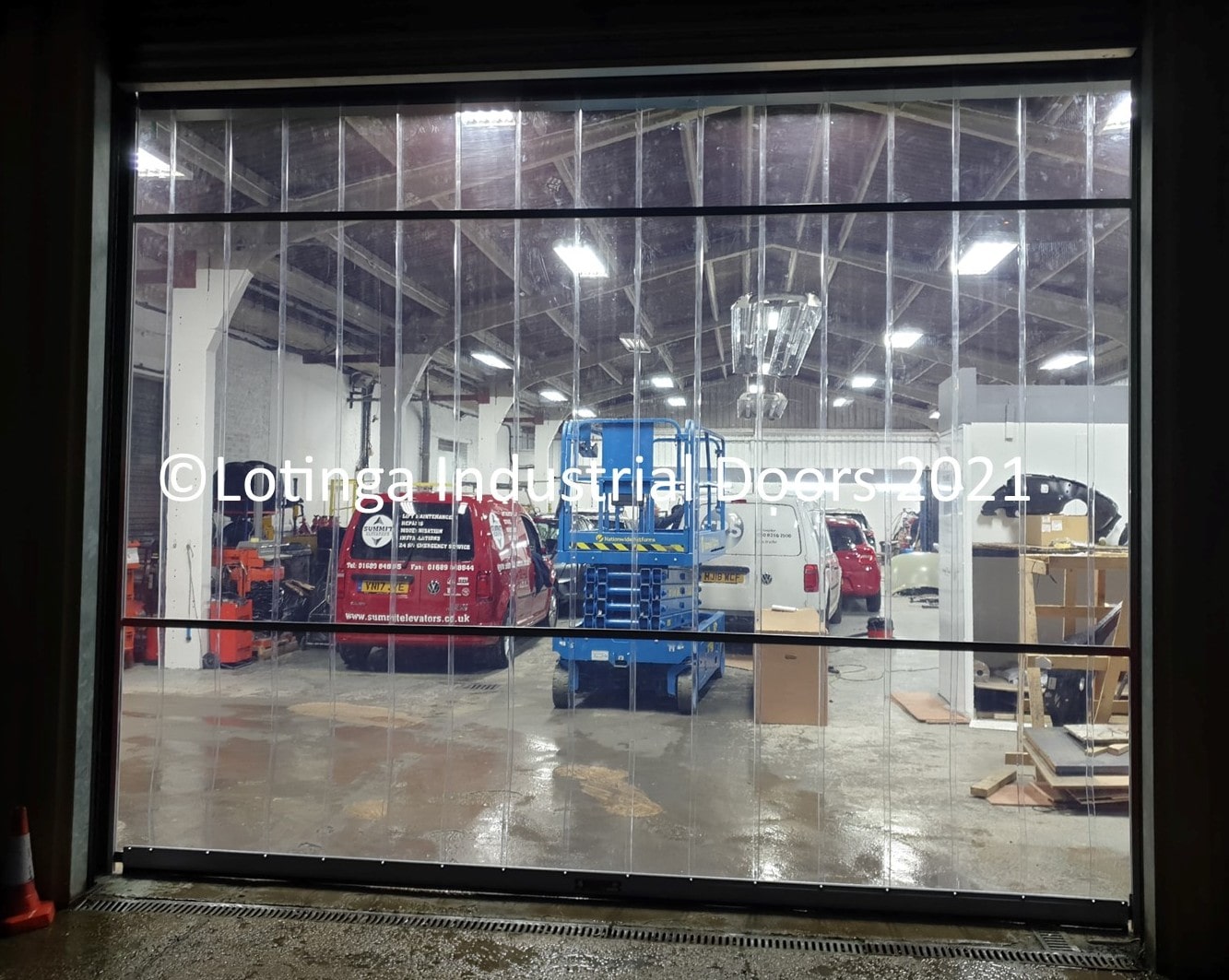 The Eco-Strip Door.  A PVC Strip curtain that has been welded together to form a solid clear door.
Like steel roller shutter doors, the Eco-Strip rolls up around a barrel.
Available in clear or colour, the door allows natural light in whilst helping to keep the weather out.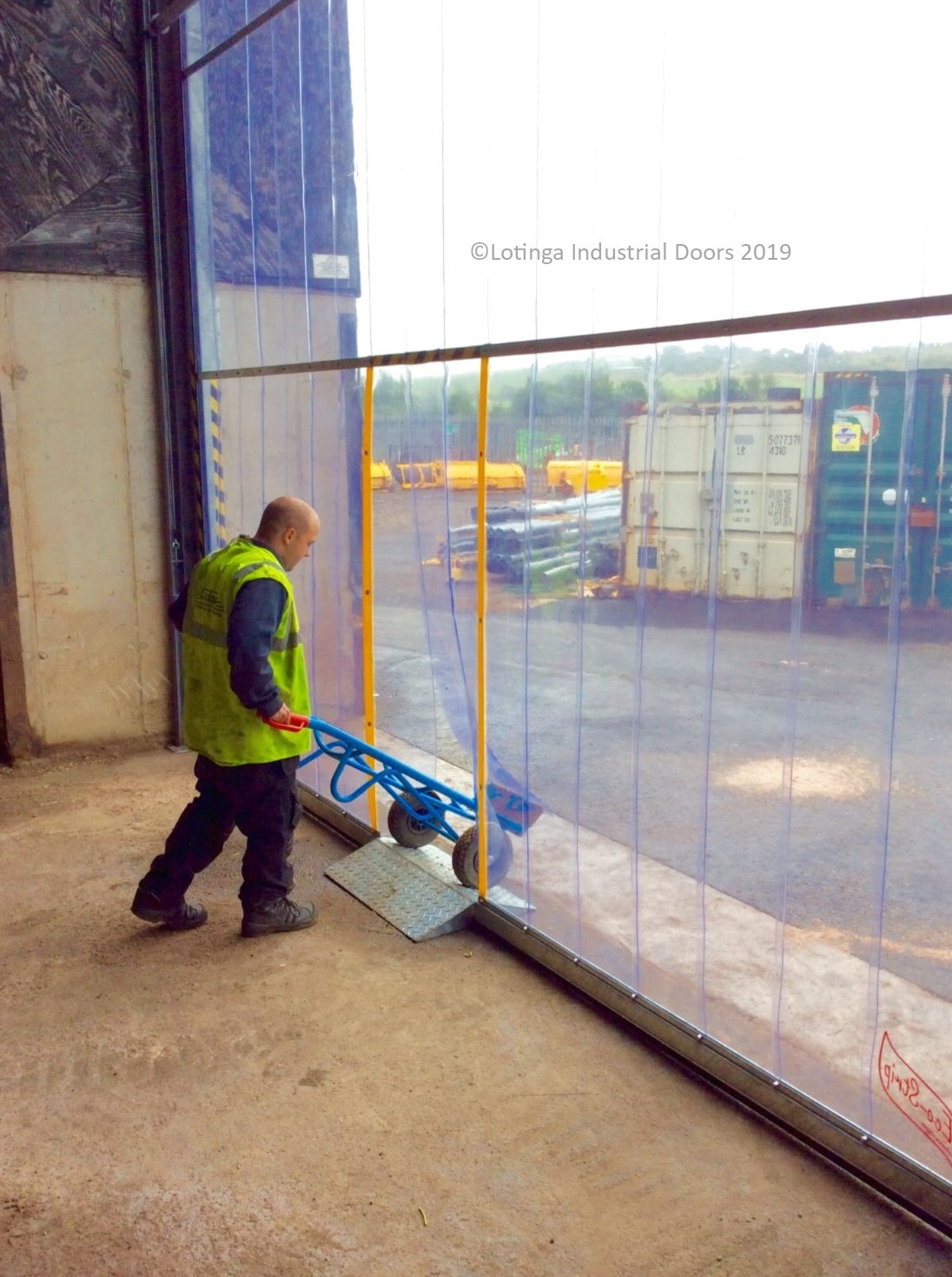 Admittedly, the Eco-Strip does cost more than a loose PVC curtain.  There is a steel barrel, a motor and electrical controls to consider.  In addition, you may prefer the idea of a loose Sliding PVC curtain so you can walk through with ease; without the need to operate an electric door.  Well, we can accommodate both.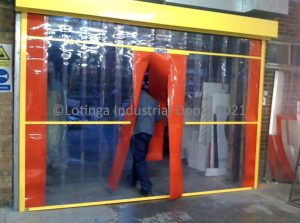 The Eco-Strip can merge the two, providing part and part.  The best of both.
Contact us for more information and a quotation.  Alternatively, view our Eco-Strips in action here or even better, make an appointment and visit our workshop in Kent.