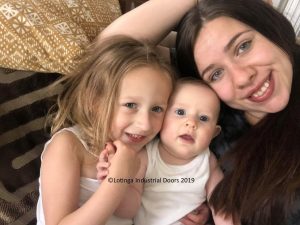 Great Lotinga Doors News - Welcome Back Amy! 
Our most recent Lotinga Doors news is very welcome.  
After having her second baby last year and taking time off to be Mum, Amy will over the next three months be building up her hours back to full time.
Coming back full time immediately, was too much of a wrench away from her little cherubs.   And who can blame her!
So, she will be easing herself back into work gradually, getting back on top of the servicing schedule. 
Don't worry, if you call and Amy answers, you haven't dialled incorrectly and got through to a child;  Amy does has a very high voice!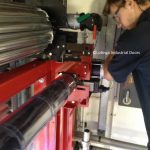 Service Agreements
Don't forget if you want discounts off repairs, we do offer a Service Agreement Facility.  If you would like to learn more about this offer; either click on the link to our Service page or contact us for a no-obligation quotation.
How Can We Help You?
At Lotinga, we like to think outside the box, to help achieve exactly what our customers want for their opening.
If you have an unusual request or simply want to discuss the best door solution for your premises, please call us.  We will do our level best to provide exactly what you need.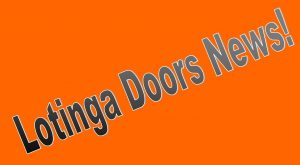 Lotinga Doors News!
We send out an email News Letter every month with new Project Information, Team Updates, even Special Promotions.  
Sign up to our Lotinga Doors News letter at the bottom of the page; and never miss out on useful tips and special offers again.