High Speed and Standard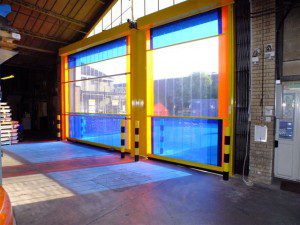 A new design by Lotinga Doors.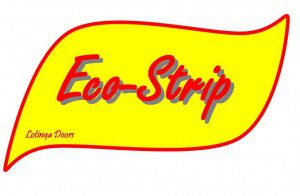 Prompted by the expense of high speed doors and the rising cost of heating.  Lotinga have designed the Eco-Strip Roller Door as a more cost effective alternative.  The Eco-Strip is a PVC strip curtain with a difference, it has the benefits of a standard PVC curtain but with the added advantage of an electronically driven roller system, allowing the curtain to be raised and lowered when required.
The Eco-Strip is exclusively designed and handmade by Lotinga Industrial D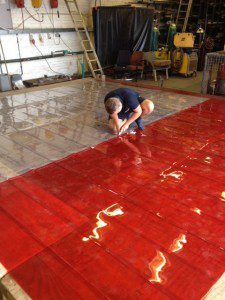 oors.
It is designed for excessive use. It dramatically reduces draughts and temperature loss and at the same time optimise traffic flow.
---
The Eco-Strip Roller Door is available in Speed and Non-Speed operation.  
Please see our Accessories page for activation options.  
If you would like to see our Eco-Strip Doors in action, check out our Video Page
---

 Main Features and Benefits:
Instant pass for people or vehicles (optional)
Reduces heat loss
Controls air and dust coming into the building
Reduces noise pollution
Allows maximum natural light into the building
Manufactured from heavy duty and durable PVC
Energy Saver
High Speed (if required)
Cheaper repair bills than traditional canvas speed doors (if the curtain is damaged, only the damaged strips will require replacing, not the entire curtain).
Many different forms of automation.
Personal Access Doors
Can be used for multiple applications
---
Demo Door
Come see our Eco-Strip doors in action at our premises.  Please contact us for an appointment or check out our Video Page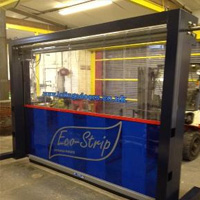 ---
Important to Note!
Eco-Strip Doors must be raised and left up during gale conditions.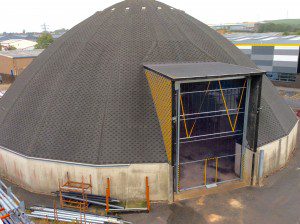 ---
 
Each door is individually designed to your own specification using the highest quality materials on our own premises.
We can also add cladding to accommodate your opening.
---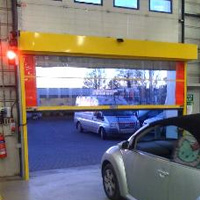 ---