We offer a full range of optional extras, from additional security items to various operational choices.
Modes of Operation
Manual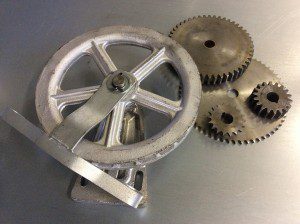 Push Up / Pull Down  ♦
 ♦ Haul Chain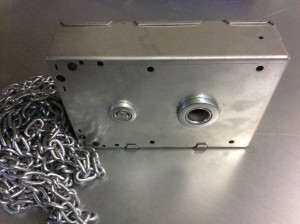 Electric
Electric doors are self locking via the motor.  Additional manual locks can be installed but a safety interlock switch will have to be included with them.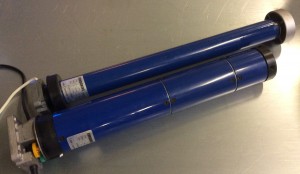 ♦ 240v Motor                                     ♦ Motor Cover Box                         ♦ 3 Phase Standard Motor
---
 Activation Devices (Examples)
             
♦ Push Buttons    ♦ Rocker Switch                    ♦ Vehicle Transmitter   ♦ Key Switch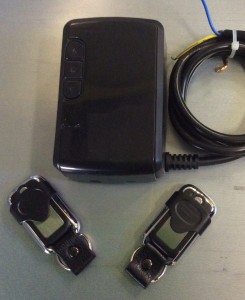 ♦ Remote Control                     ♦ Motion Sensor                                   ♦ Proximity Reader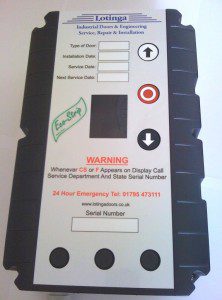 ♦ Control Panel                  ♦ Control Panel Box             ♦ Key Switch Box
♦ Floor Loop Activation
---
Canopy Boxes
Protect the barrel and working parts
          
---
Locks
 Ground Lock ♦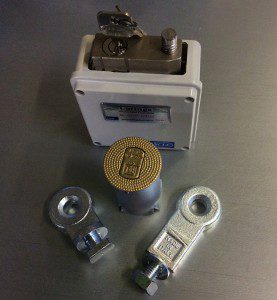 ---
Prevention of Draughts and Water Ingress
Brush Strip is designed to help prevent door vibration and draughts.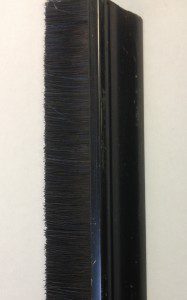 ♦ Brush Strip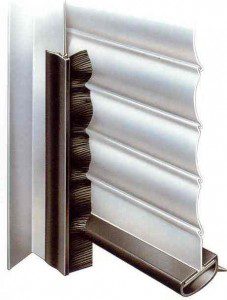 Rubber Seal ♦
Rubber Seal is designed to help prevent water ingress.
---
 Wicket Gates
Wicket Gates provide a more convenient method of entering your building without having to raise your shutter or sectional door.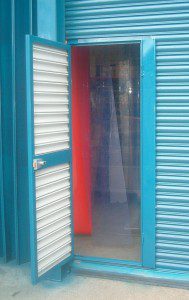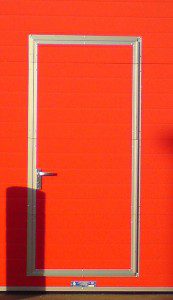 When installing a wicket gate on an electrically operated door, a Safety Interlock Switch will be required.  Please refer to our Safety page for more details.
---
Finishes
Most of our doors come with a galvanised finish.  However, colour finishes are available in either plastisol, powder coat or painted finish.
These are example colours.  A full range of RAL colours can be found at www.ralcolor.com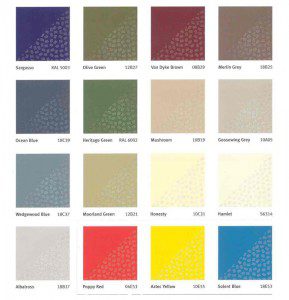 ---