About Us
Lotinga Industrial Doors is a family run business covering Kent and the South East. We have been trading for over 15 years and are proud to have maintained a good working relationship with some very long standing customers such as E.ON, Jewson and Everest.
Our main aim is to always provide a friendly service and give professional advice. We will advise what door would be the best application for your building and how to ensure your door performs safely and reliably for as many years as possible.
We manufacture our own roller shutters and speed Doors, and can install and maintain all types of industrial doors and security doors, bollards, dock levellers etc.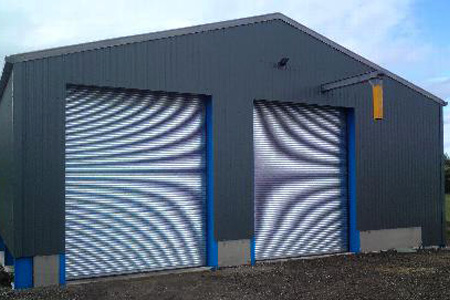 Both window and garage door shutters provide effective security for your home or premises.
A wicket gate provides a more convenient method of entering without having to raise your shutter each time.
Sectional Overhead Doors
Provided with either insulated, non-insulated or vision panels and can be operated manually or electrically.
High Speed Doors
Designed for excessive use, dramatically reducing draughts, temperature loss and optimising traffic flow.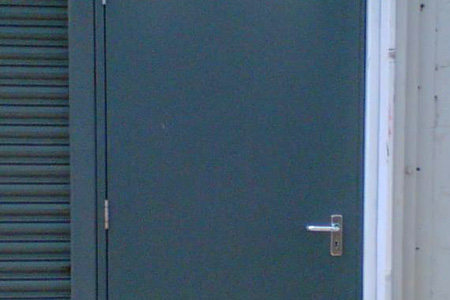 Steel Personnel Doors
Steel is strong and durable providing superior security and resistance to break in attempts and enhanced fire protection if required.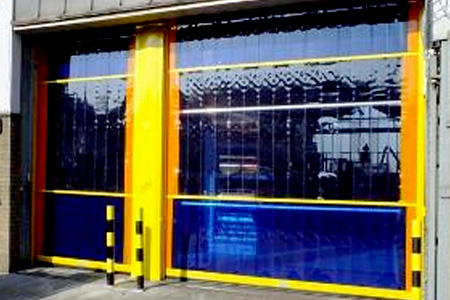 PVC Curtains, Doors and Barriers
PVC Curtains are effective for reducing noise levels and heat loss.
Dock Levellers and Shelters
Designed to act as a bridge between your vehicle and the floor of your premises, where there are differences in floor height.
Steel Fabrication and Welding
carry out welding on site, such as altering the opening for your industrial door or installing structural steel work.
Folding and Sliding Doors
Constructed from galvanised steel and jointed using galvanised steel hinge sections,they can be operated manually or electrically.